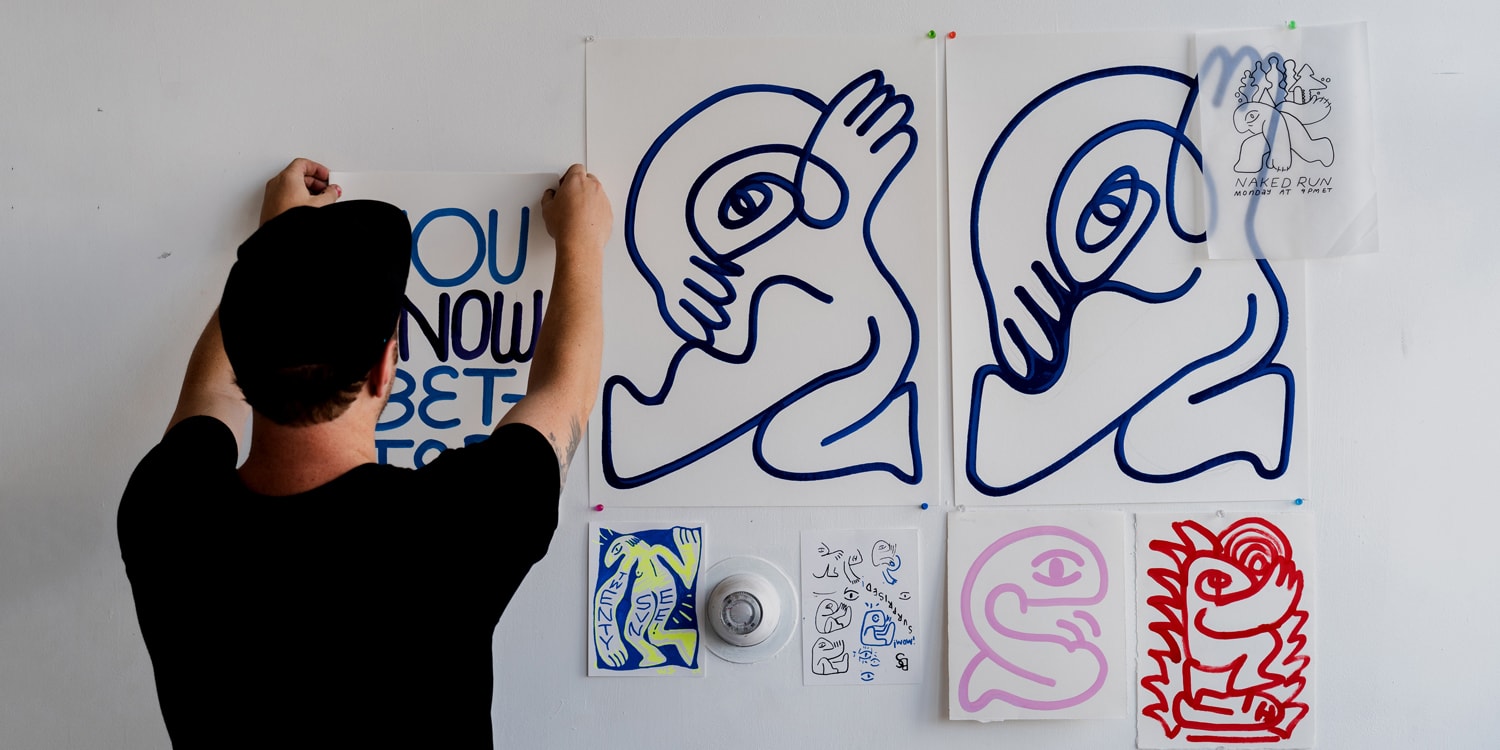 PEN & PAPER: EFDOT
The interdisciplinary artist champions curiosity and playfulness in his works.
Eric Friedensohn, better known by his artist alias "Efdot," specializes in hand-drawn and site-specific works. He champions an abstract-meets-figurative style for his vivid compositions that are observed in diverse mediums such as works on paper and outdoor murals. His practice is strongly informed by the art and architecture he encountered when he was living in Buenos Aires back in 2017. Most notably, his "Blob" character is the ubiquitous star of his pieces portraying a curled-up subject that evokes the smooth linework and forms found in Latin American aboriginal traditions.
Efdot started painting professionally 10 years ago, having spearheaded creative collaborations with the likes of WeWork, Google, Blick and The Food Network. He started his career assisting sign painters around Philadelphia and then New York City where his studio is now located. Motivated to work on bigger projects, Efdot left the world of sign-painting to work on murals and commissioned works for brands.
For our latest Pen & Paper feature, we sat down with Efdot to discuss his passion for creating murals, brand collaborations, and upcoming projects.
1 of 5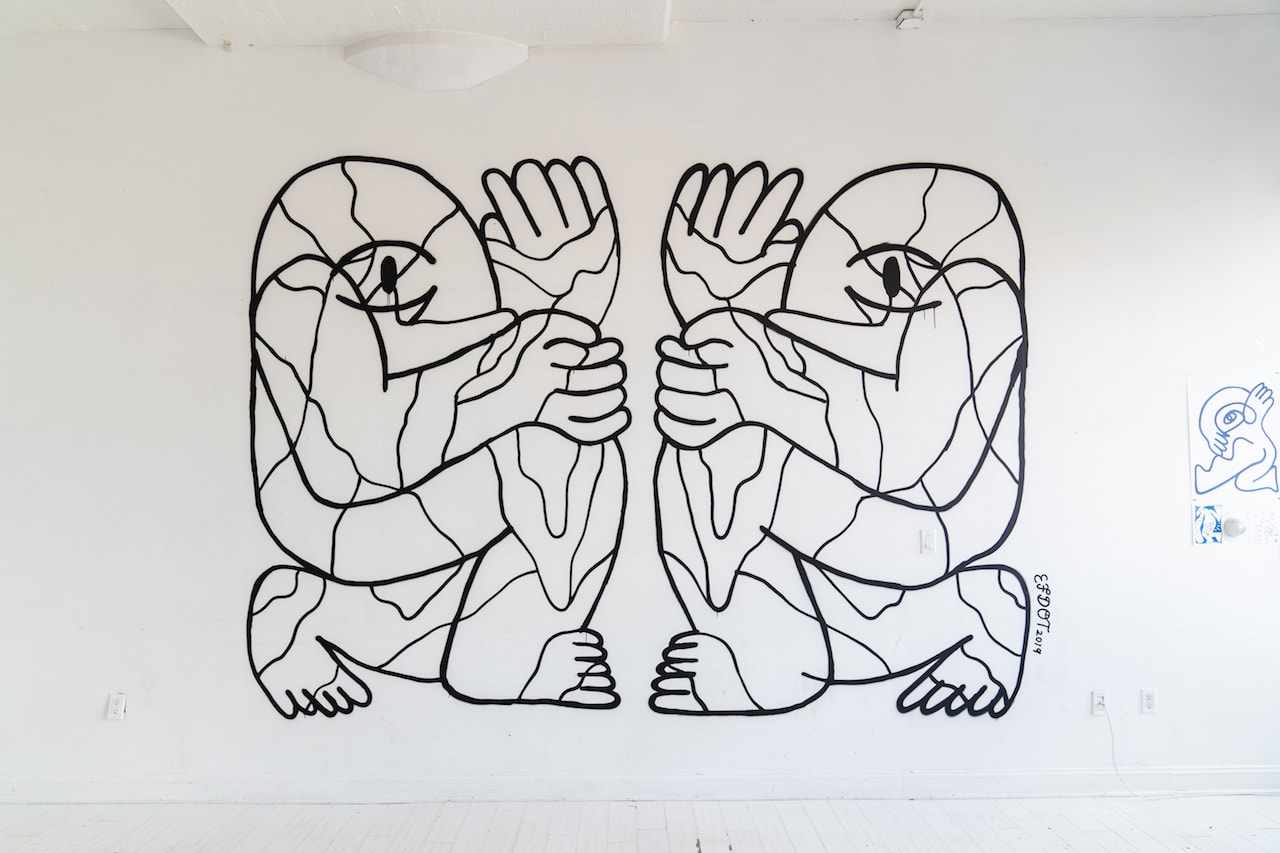 2 of 5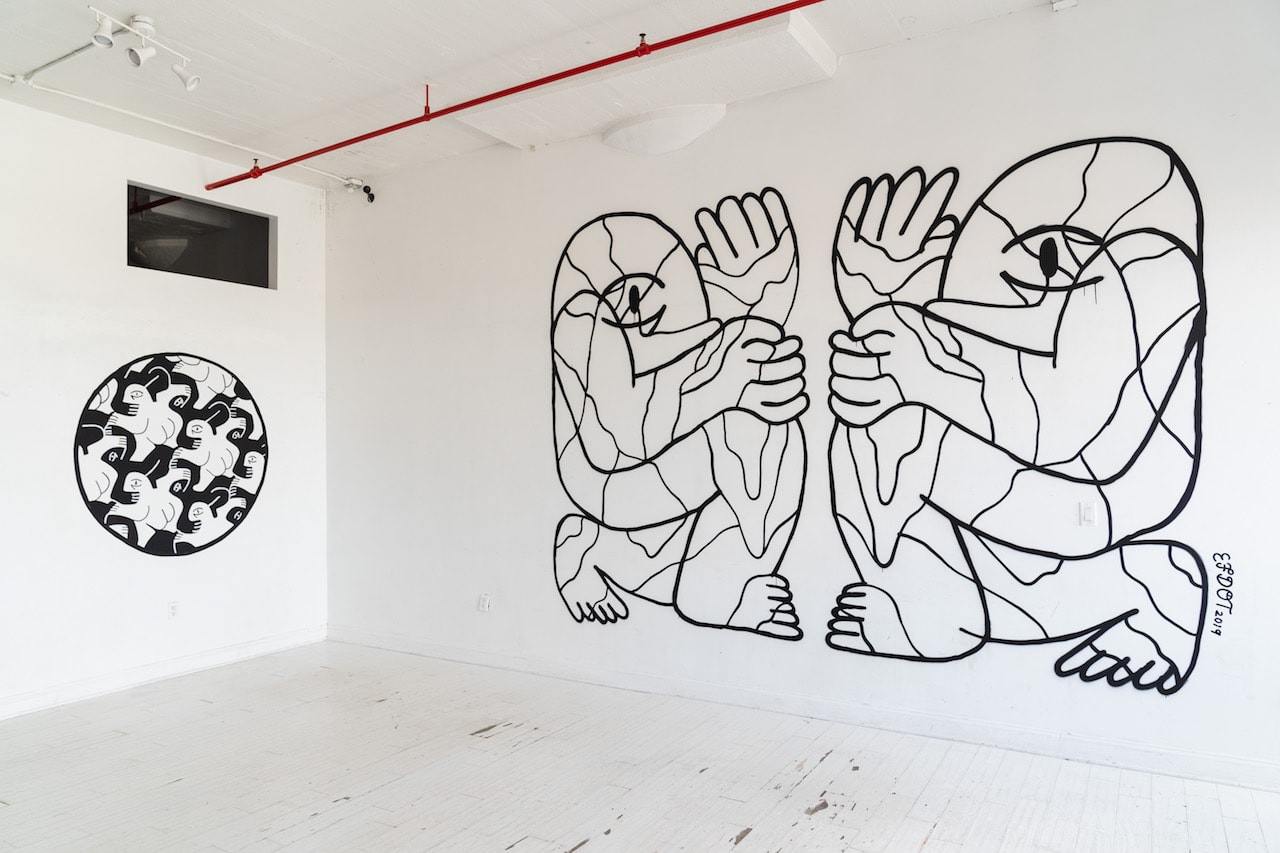 3 of 5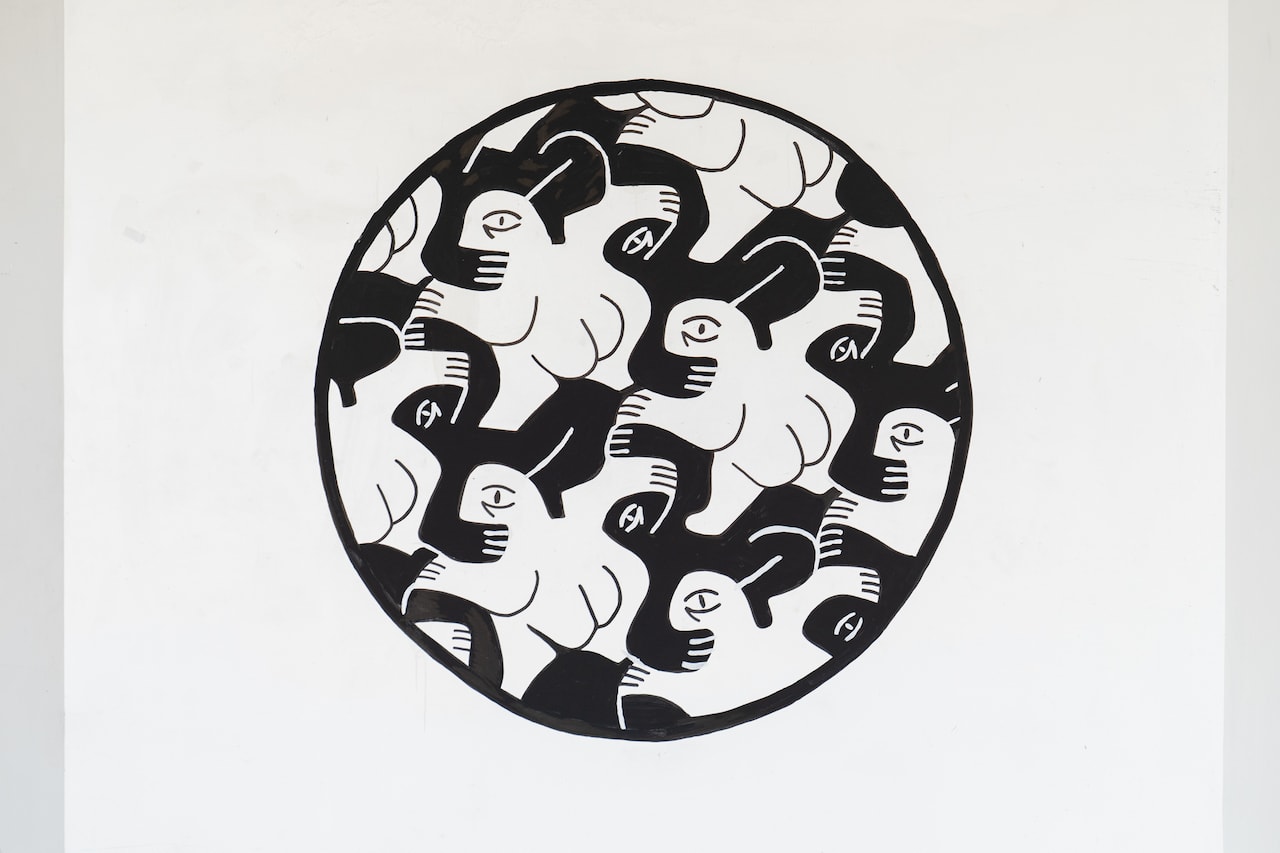 4 of 5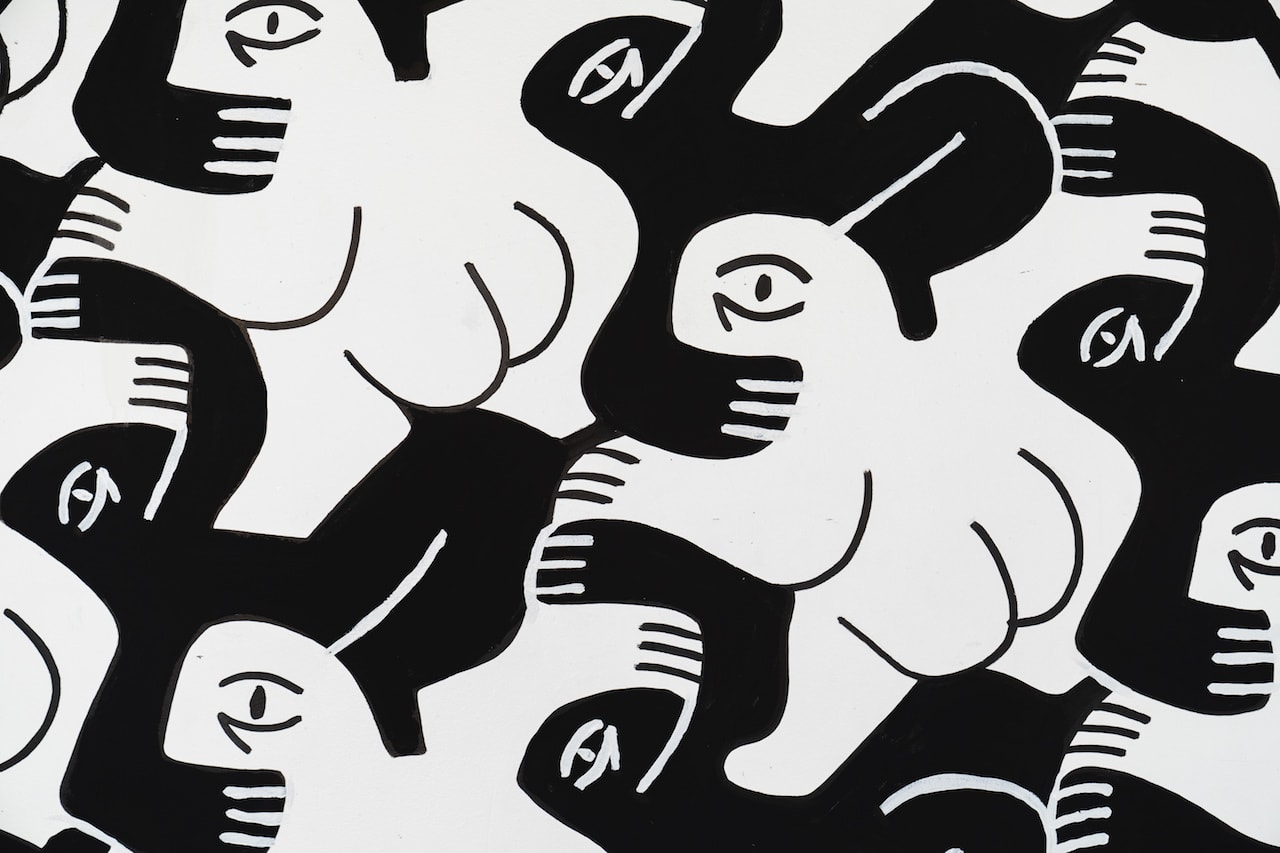 5 of 5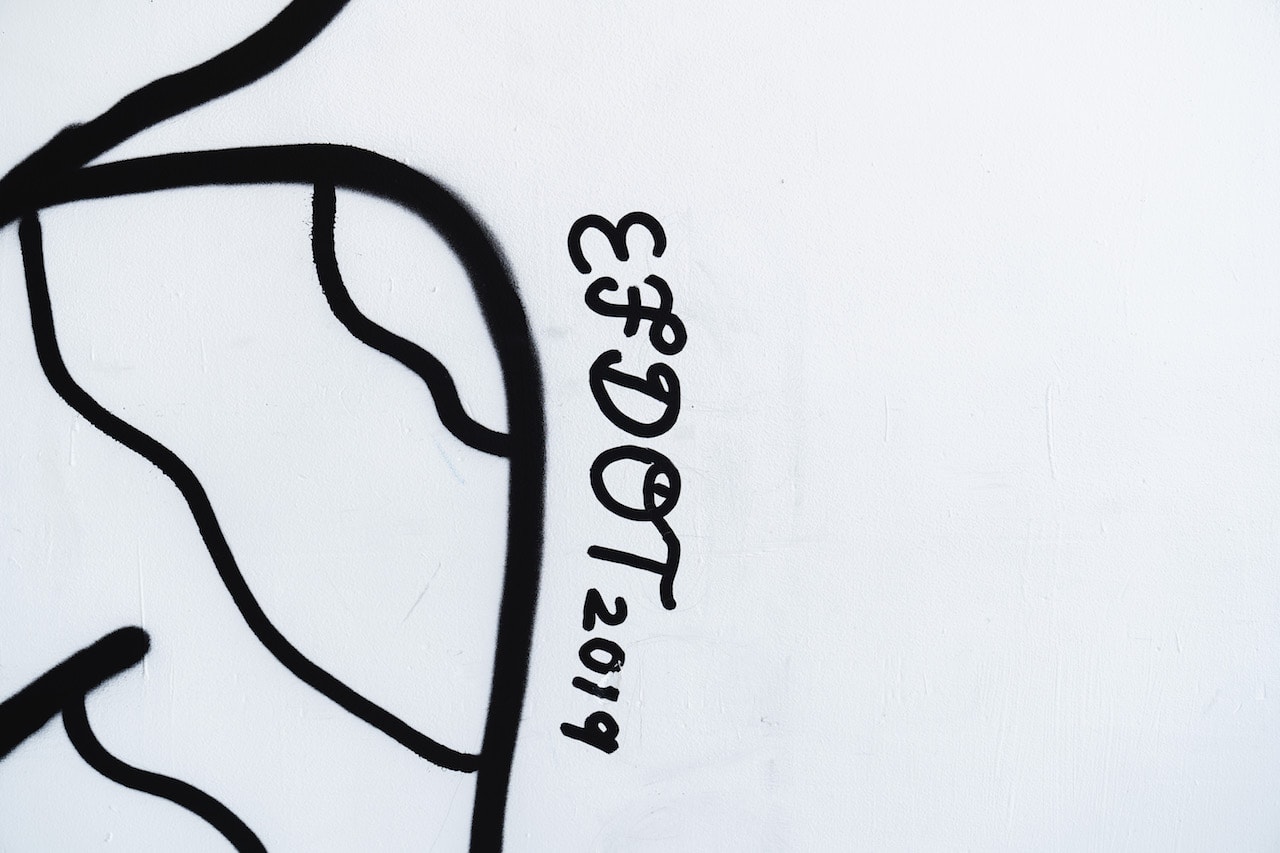 "Efdot's been my nickname since I was three years old."
HYPEBEAST: How did you come up with the name Efdot?
Efdot: Efdot's been my nickname since I was three years old. Also, there were two Eric's in my class in elementary school. There was Eric S. and Eric F., I'm Eric F. and both of our names were really long so they just abbreviated it with a dot with the teacher saying, "You'll be Eric F.," it's really simple. That's where it came from. Obviously the nickname was for fun and it had nothing to do with my career. When I started getting more into art, I needed a moniker or name to represent myself because my real name is super long and hard to pronounce.
How did you get into art?
I've always been into art, my grandmother was an artist. She was my first exposure to visual art, she did a lot of awesome stuff like watercolor, but her main thing was stained glass. She had a little workshop in her basement where she would cut the glass and weld it together. She would always buy me art supplies because she wanted to see what I gravitated towards. And then, I went to college for graphic design at Drexel University in Philadelphia because I really wanted to do my art, but I also wanted to figure out how exactly art fits into the world. I didn't want to just say something like, "I'm expressing myself as an artist, give me money." I wanted to find a way to get it commercial.
What are your thoughts on commercial art?
There's nothing wrong with commercial art. I really enjoy collaborating with cool people and helping them with their projects. It's not about me all the time. That's why I studied graphic design and that just opened up a whole new world of different mediums. I was also into skateboarding and skate videos when I was a teenager going into college. I think that was my first exposure to what a career in the arts could be because I was seeing all of the skate magazines and videos coming out like "Transworld," "Thrasher," "Big Brother" and all those VHS stuff that were coming out back then too like "Flip" and "Zero" videos.
1 of 5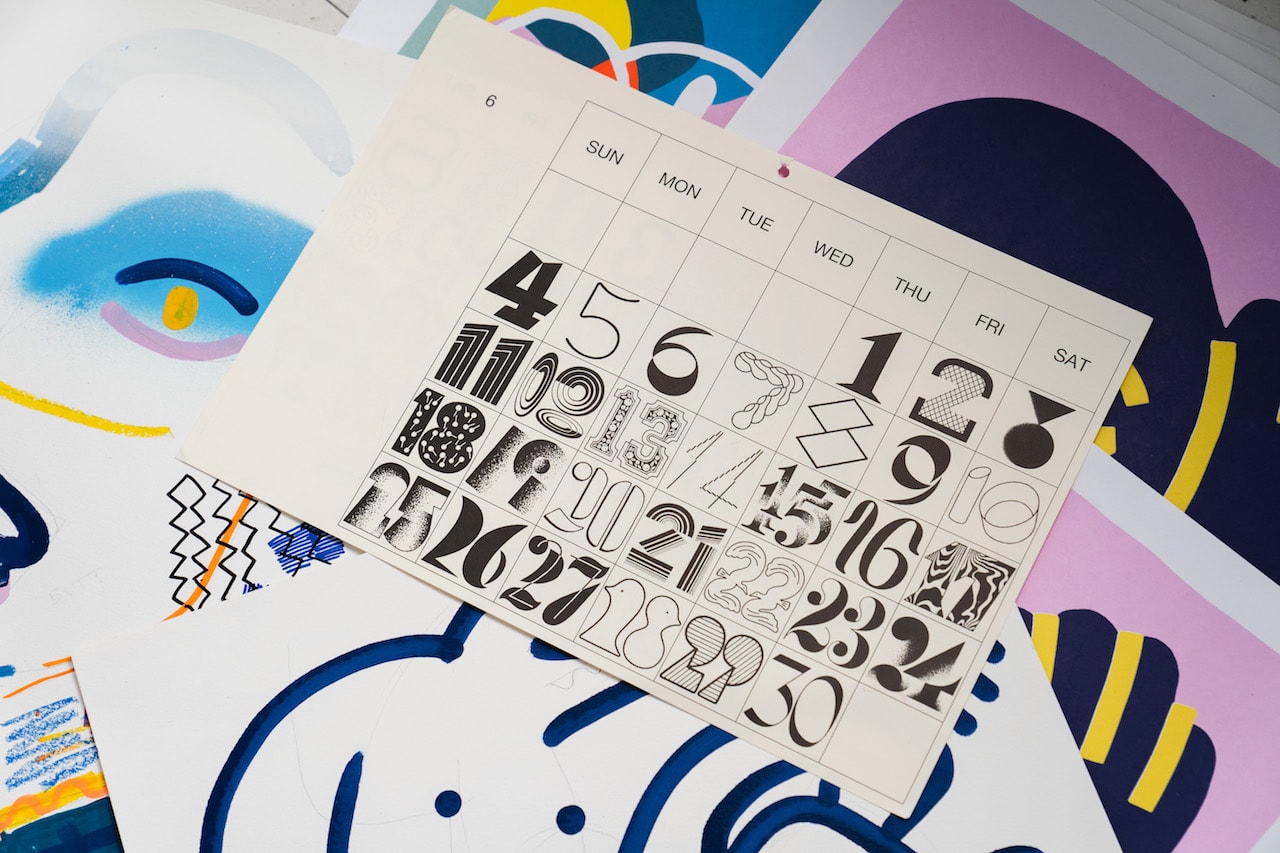 2 of 5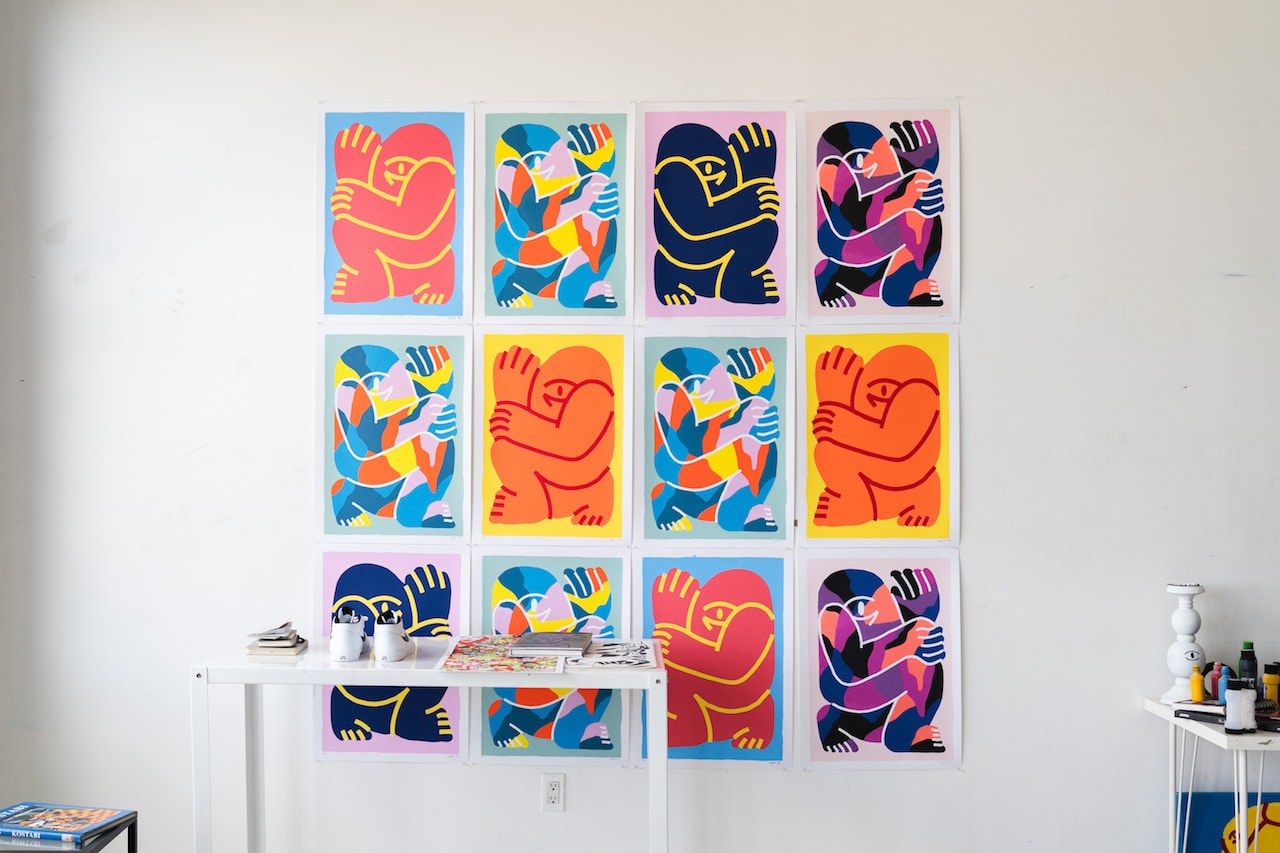 3 of 5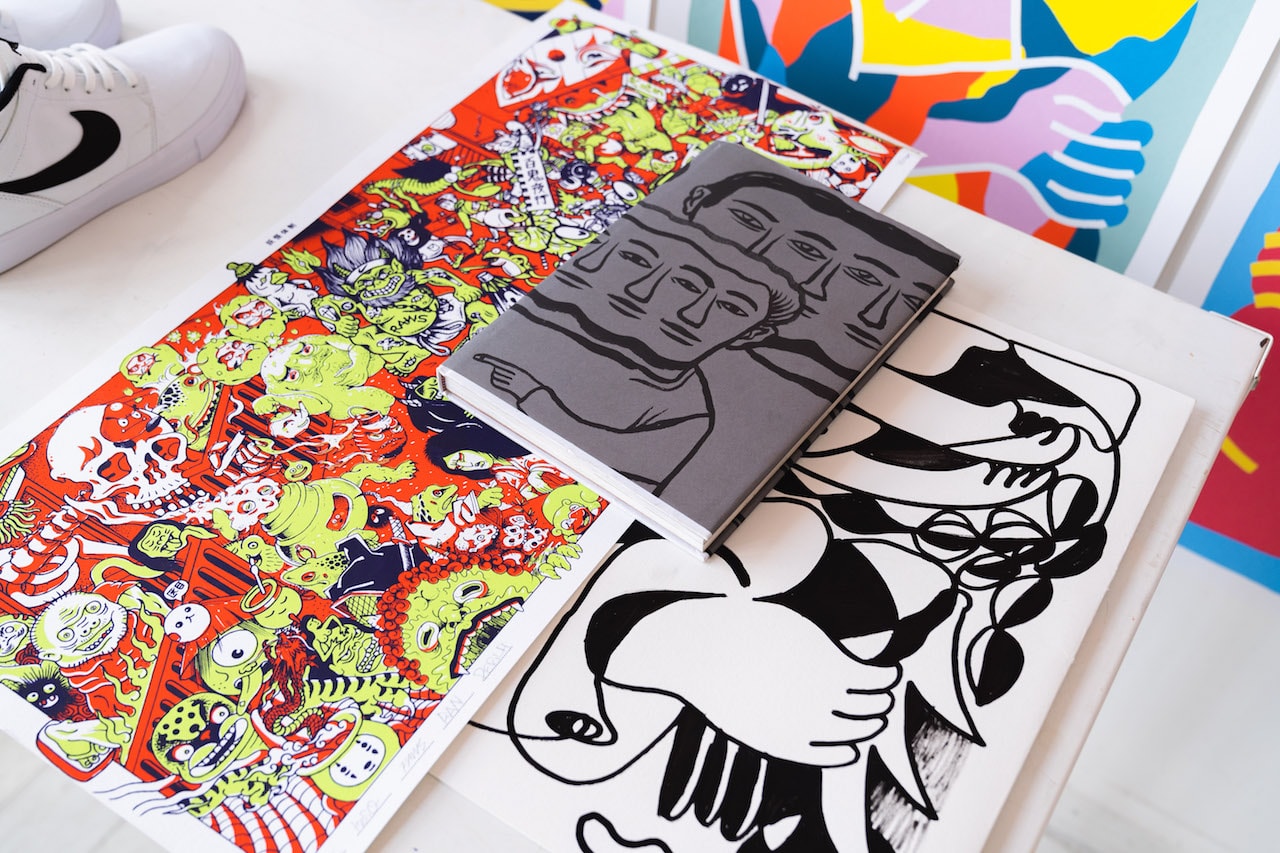 4 of 5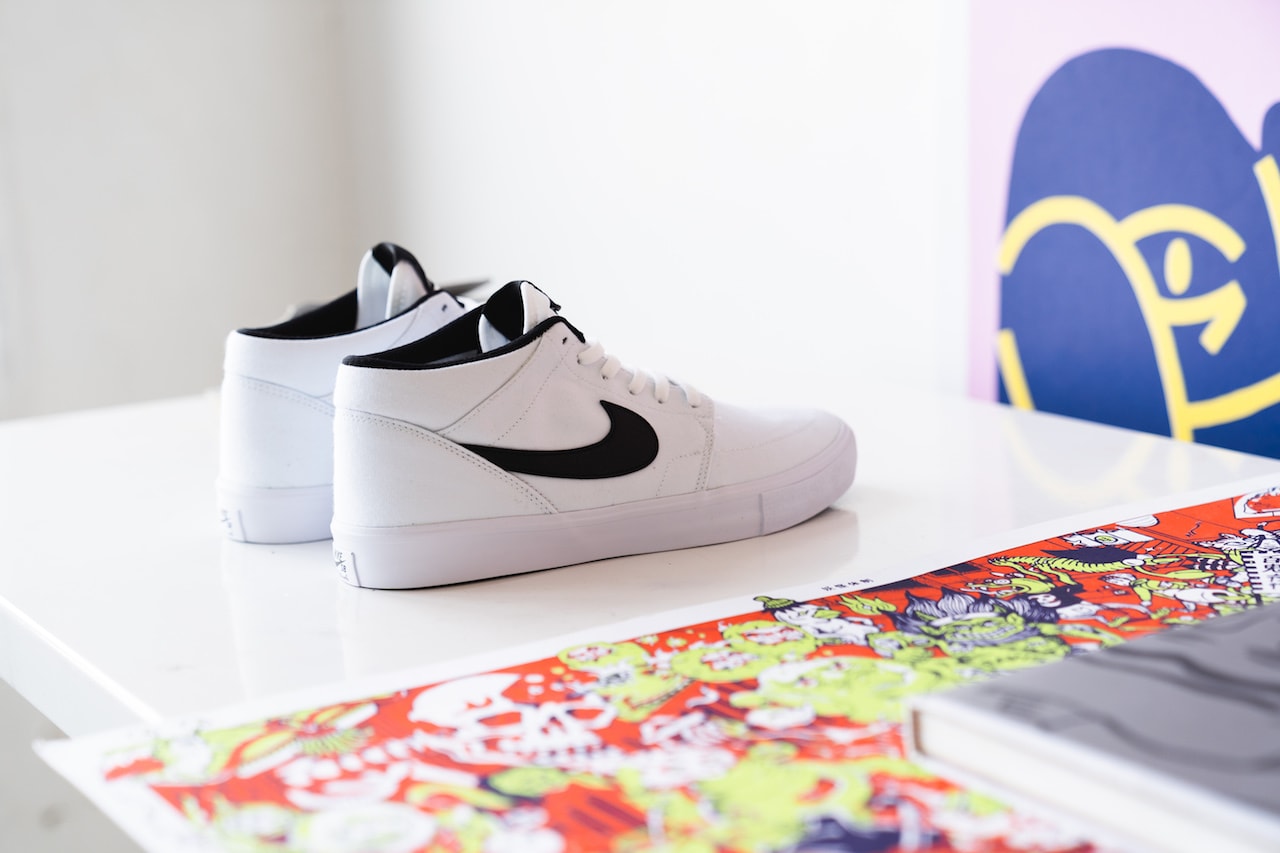 5 of 5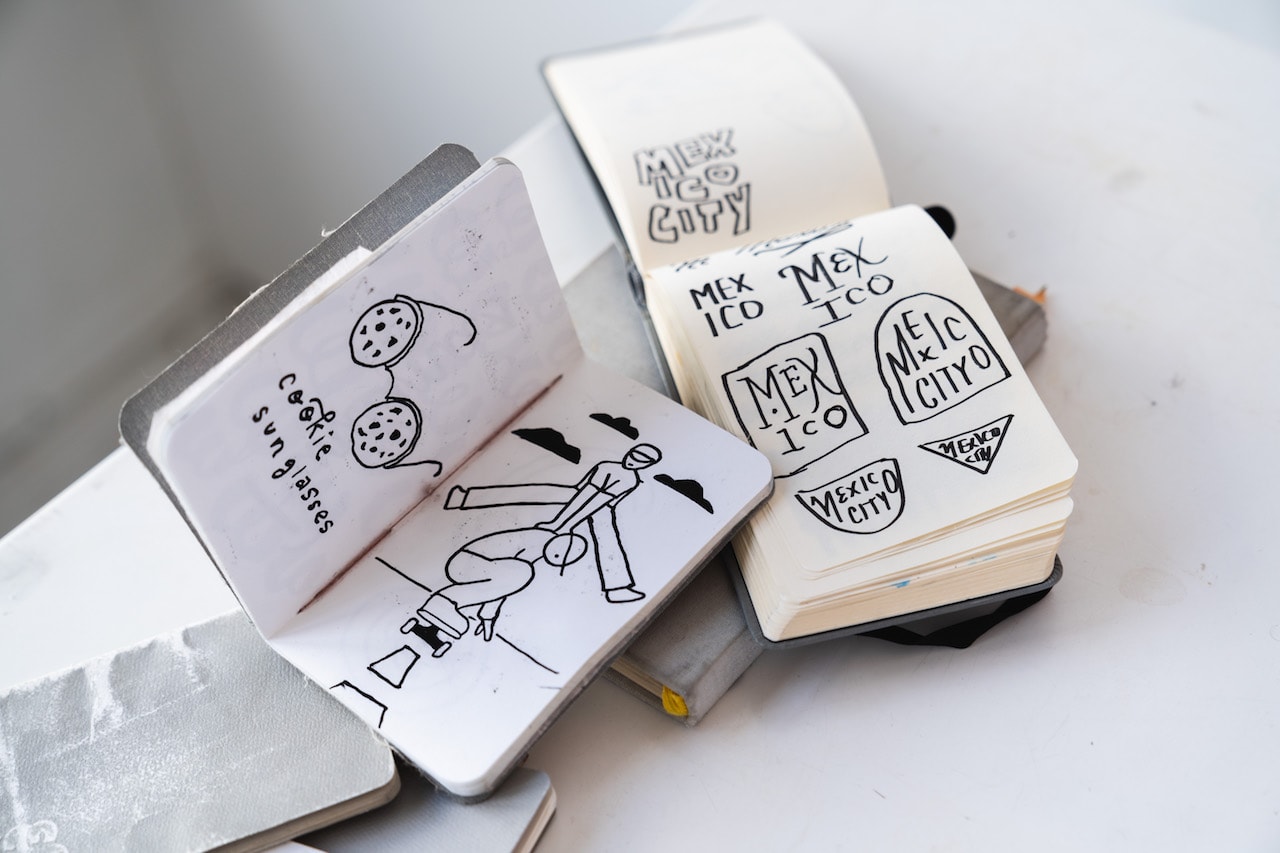 "I guess the idea of having a personal brand isn't really for me the idea of creating something new. It's the idea of creating boundaries for people."
You have this recognizable signature that separates your work from others. How did you develop it?
I think the easiest way to describe that is to talk about two of my biggest influences and what I got from both of them. So, I've always been into M.C. Escher especially the curiosity and playfulness in his art. When you look at his work it makes you smile and think. I combined that inspiration with the quick "bang for your buck" approach from Keith Haring to create my signature style
Also, hand-lettering is super popular right now. It's like everyone and their mother is doing it. After college, I was looking for ways to make my lettering look different from other people and make it stand out. One of those ways is combining it with illustration and making more abstract forms — that's where my "Blob" character came from. It was an exploration trying to move on from lettering, basically.
How do you approach social media when sharing your work? Do you have a different persona?
I guess the idea of having a personal brand isn't really for me the idea of creating something new. It's the idea of creating boundaries for people. So, I think the true reality is boring for people. No one wants to see you brushing your teeth every day, but if you curate those parts and set those boundaries to show the parts that you want to share with the world and be known for, that's where you to start to grow. And, the consistency over time obviously makes people want to stick around and more people come on board.
How did you develop your character?
Yes! So I call this character "The Blob." I developed this character two years ago. I was moving from New York City to South America, I was living in Buenos Aires, Argentina. I went down there for a contract with WeWork to help them grow and expand their coworking spaces there and their art. I was looking for something that I could do after work and draw pretty quickly because I didn't have that much time. I stopped following so many lettering artists and started following more abstract artists and illustrators. Of course, going back to my roots of Keith Haring and Escher and other artists from the past.
1 of 5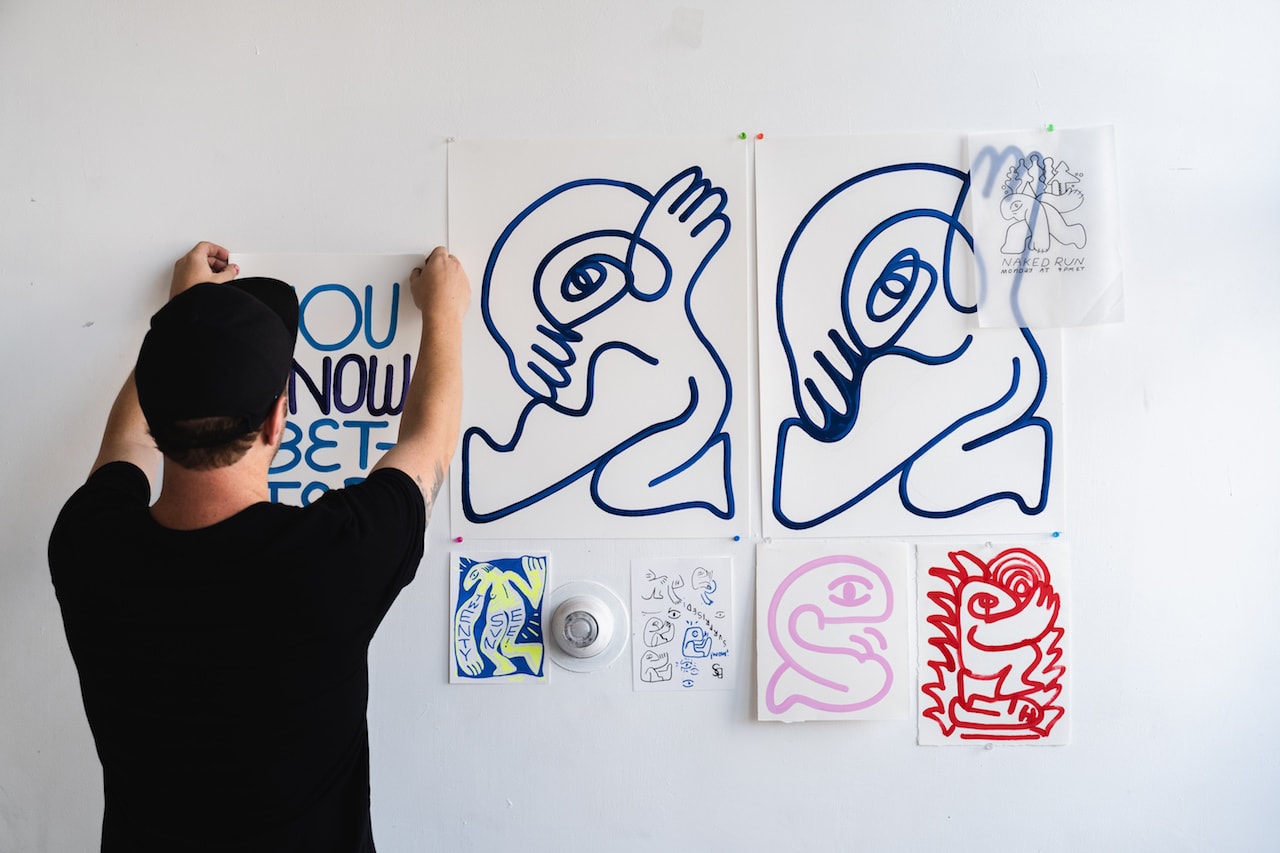 2 of 5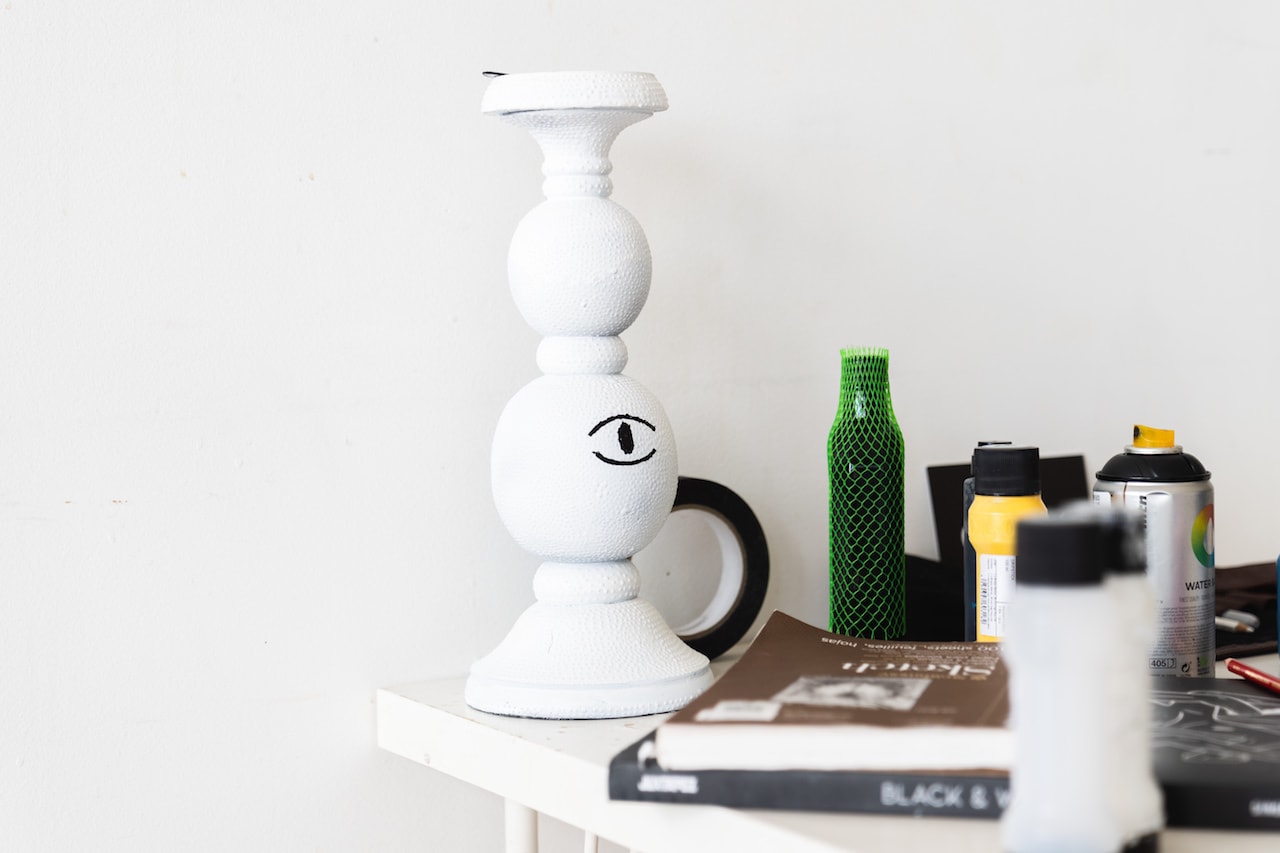 3 of 5
4 of 5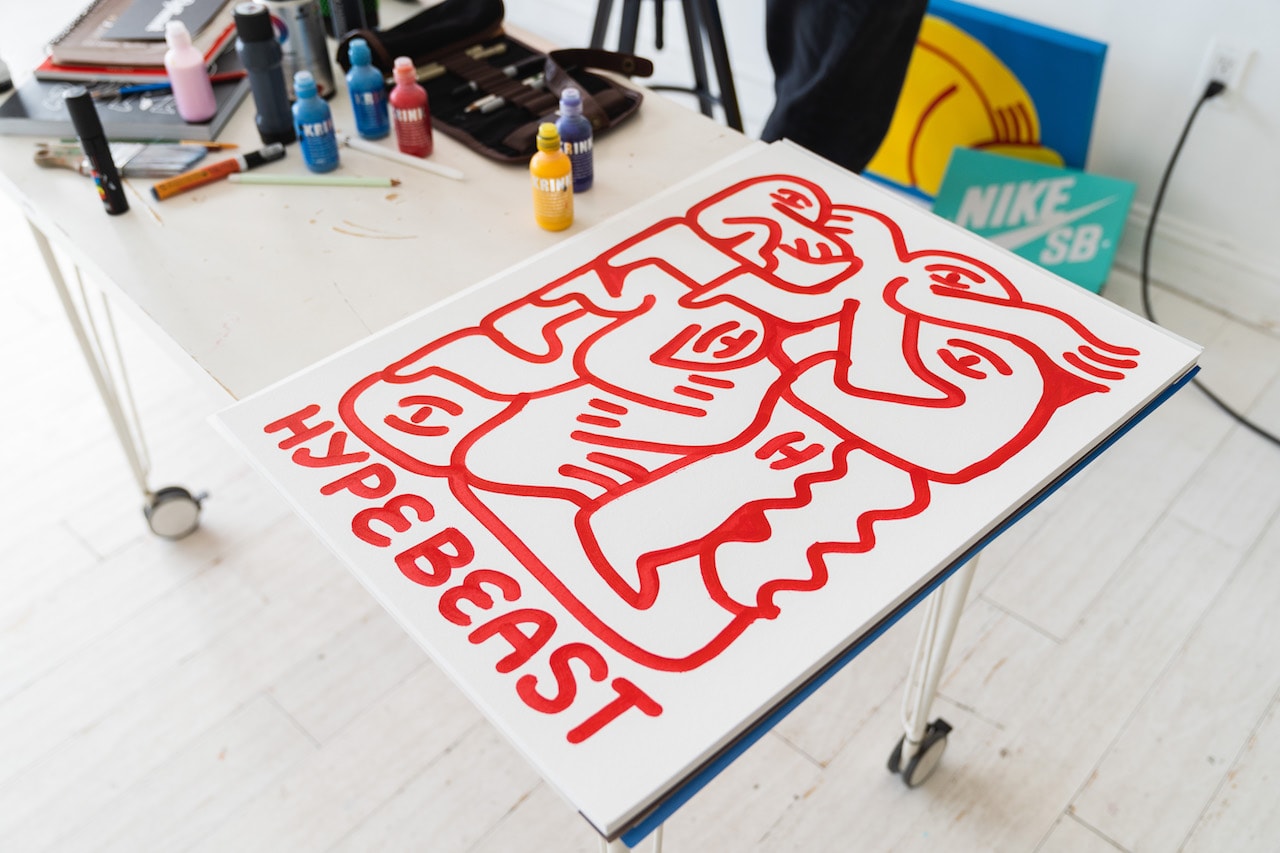 5 of 5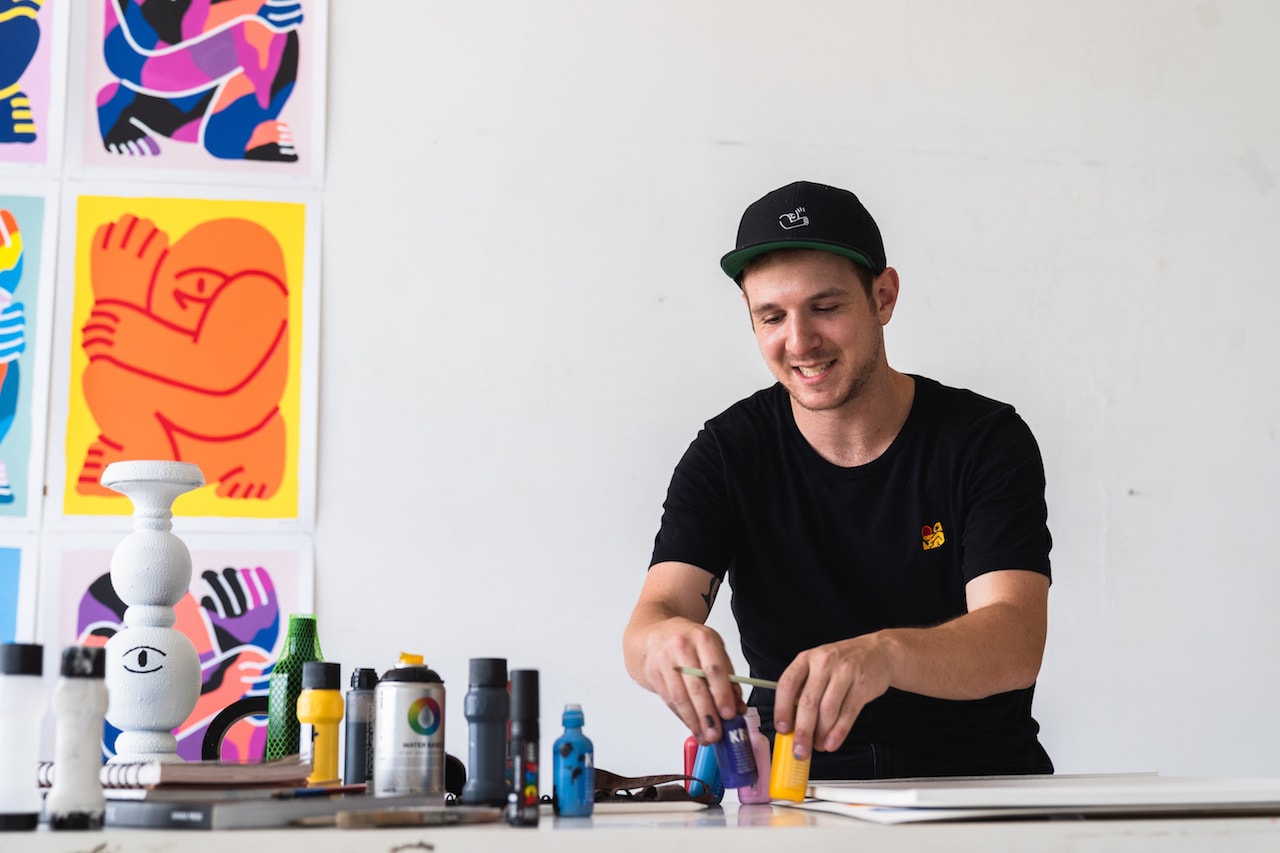 "All those visits to the museums and locations in South America had worked their way into my sketchbook."
Let's talk about its form. What are some of the influences?
I think the first time I made the character as it looks today, was on a really crappy day. I was feeling really homesick and I was in a long-distance relationship, I was just not feeling my life at that moment and I was basically curled up into a ball at the moment. So, I did a self-portrait, I drew this blob curled up into a ball and that was the first time that I drew it. I showed it to people and they really resonated with it. There was something about the forms that felt very Latin American-inspired. All those visits to the museums and locations in South America had worked their way into my sketchbook.
When did your obsession with painting murals begin? What was your first piece?
When I was finishing graphic design school, I did a project that was all about sign painting — all those traditional, hand-painted signs. I was just seeing them around Philly and I was curious. I was obsessed with the lettering back then so it made sense. After I did that project, I had the drive to teach myself how to do it. The project wasn't about painting, it was about book design about sign painting. After I finished the project, I really wanted to assist these people and learn from there. I did some assisting for sign painters in Philly and then New York. Some of them were advertisements that the sign painters didn't design themselves. They were just executing it which I learned that that wasn't something I wanted to do as a career.
Why didn't you decide on sign-painting as a career?
Nothing against sign painters, but I really wanted to be making art and painting it. Not just painting someone else's art. I kind of veered away from that and I was working with an agency at the time doing events, so they needed the big vinyl backdrop. I was starting to do a large-scale design that way even though it was very branded and get trashed like two days later. But, I had this hunger to draw bigger and do bigger things.
1 of 5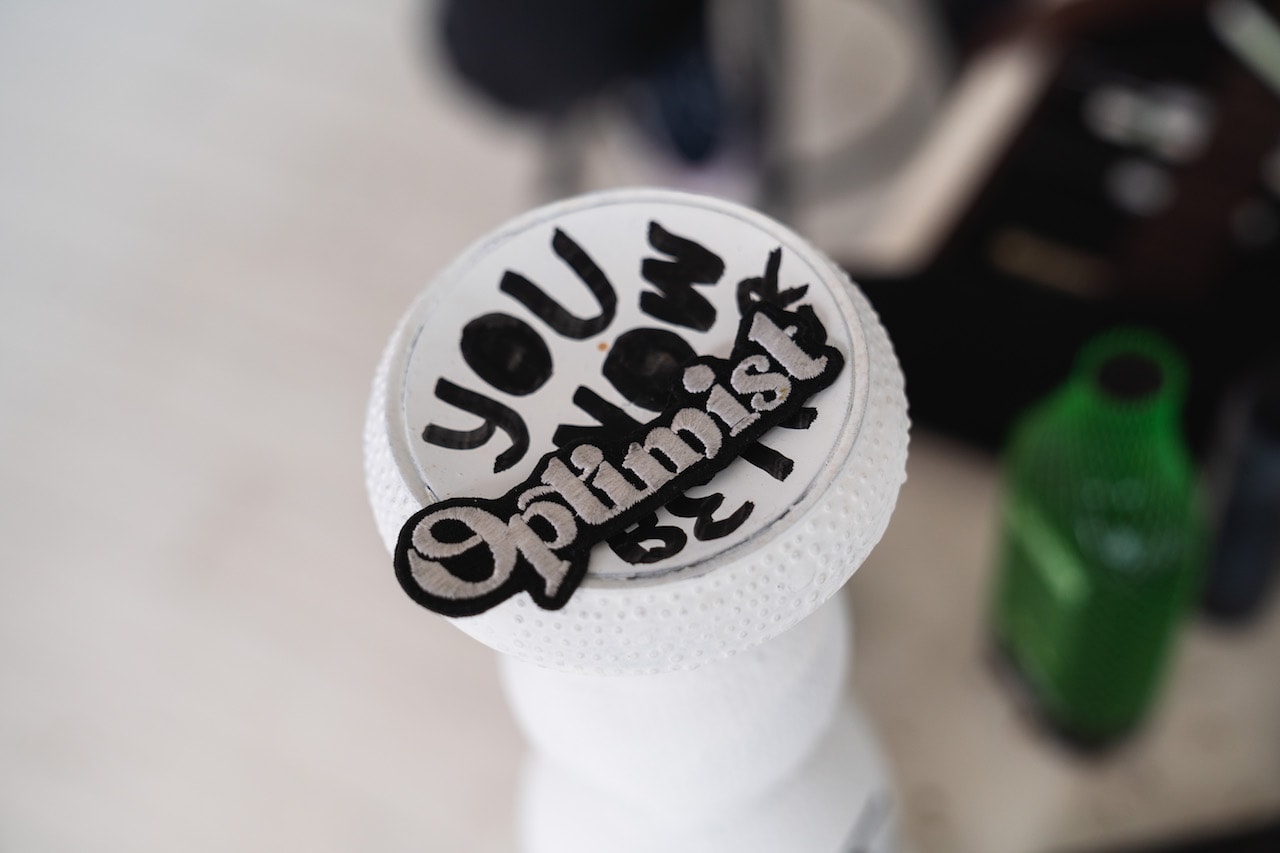 2 of 5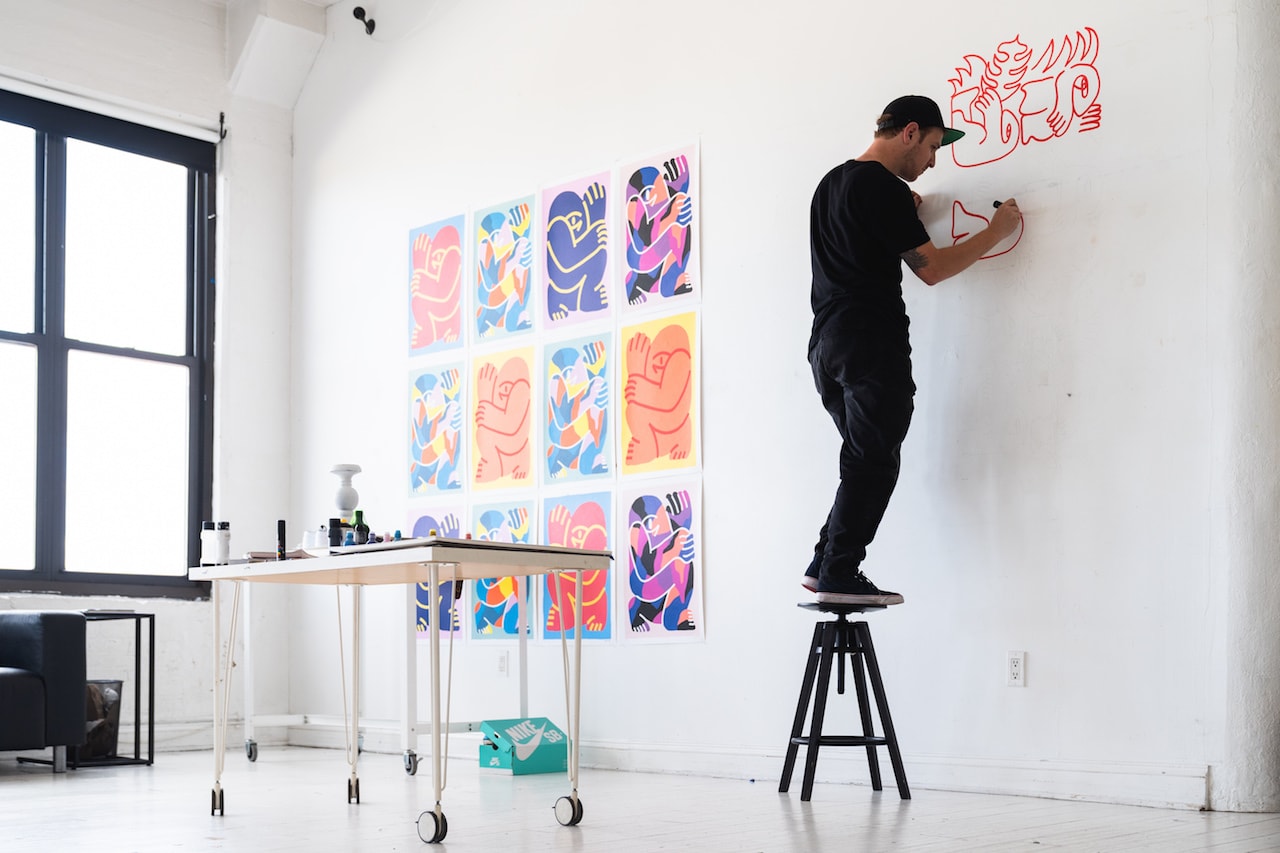 3 of 5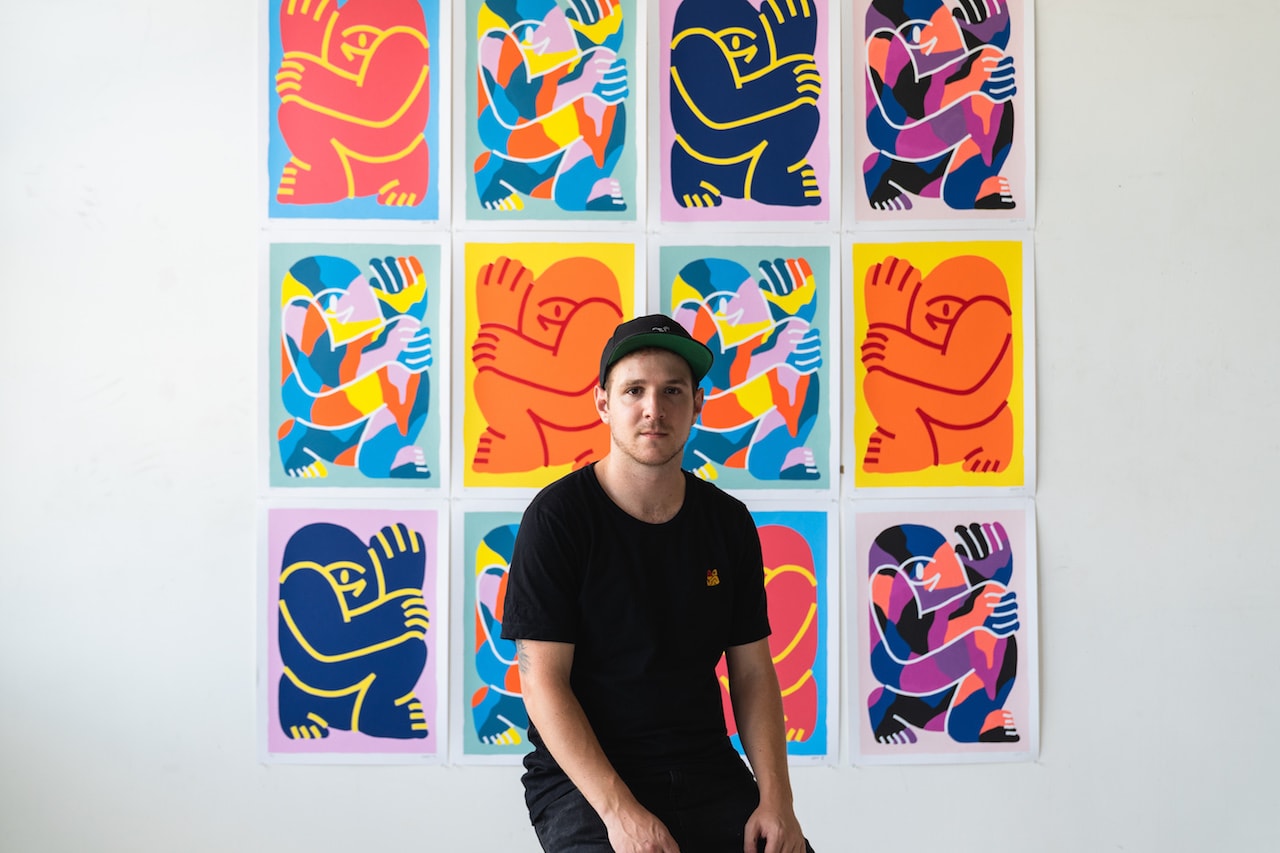 4 of 5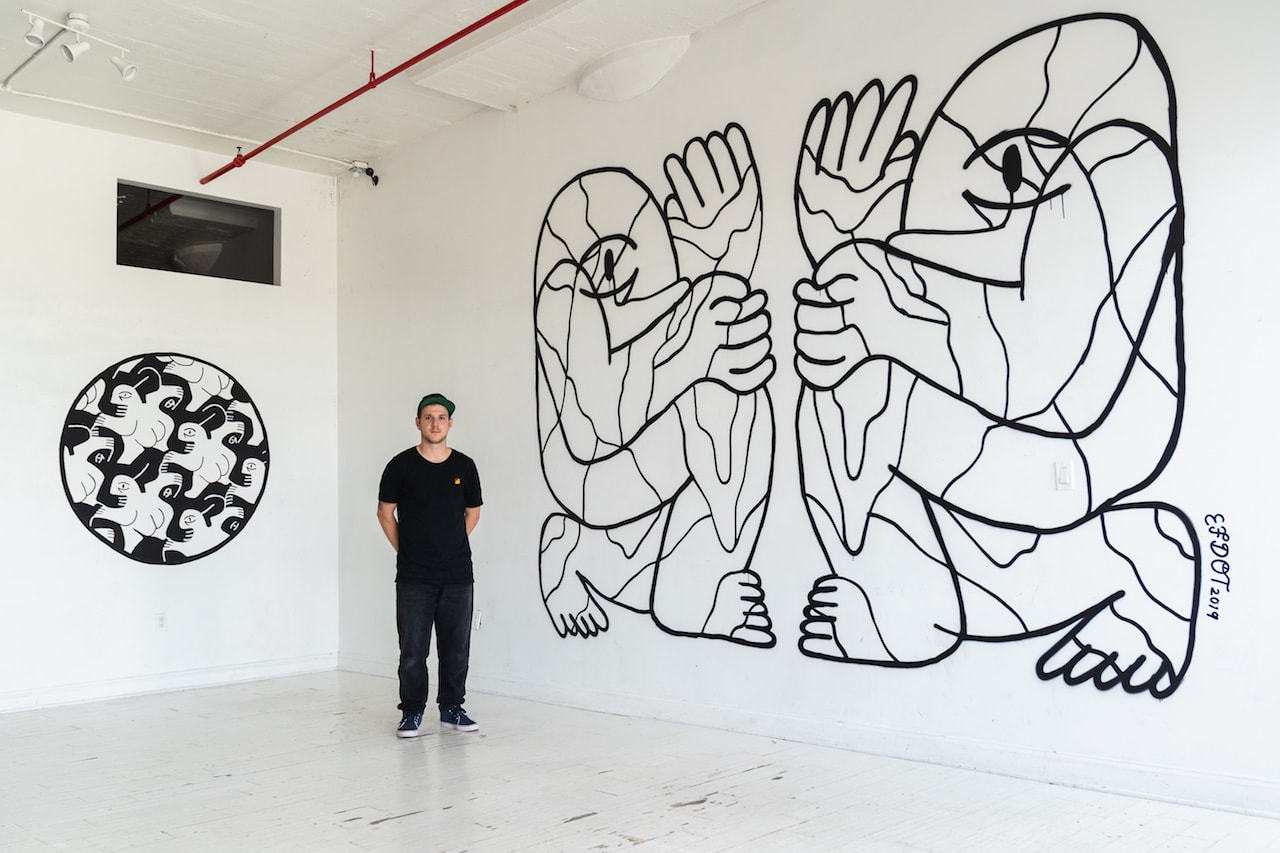 5 of 5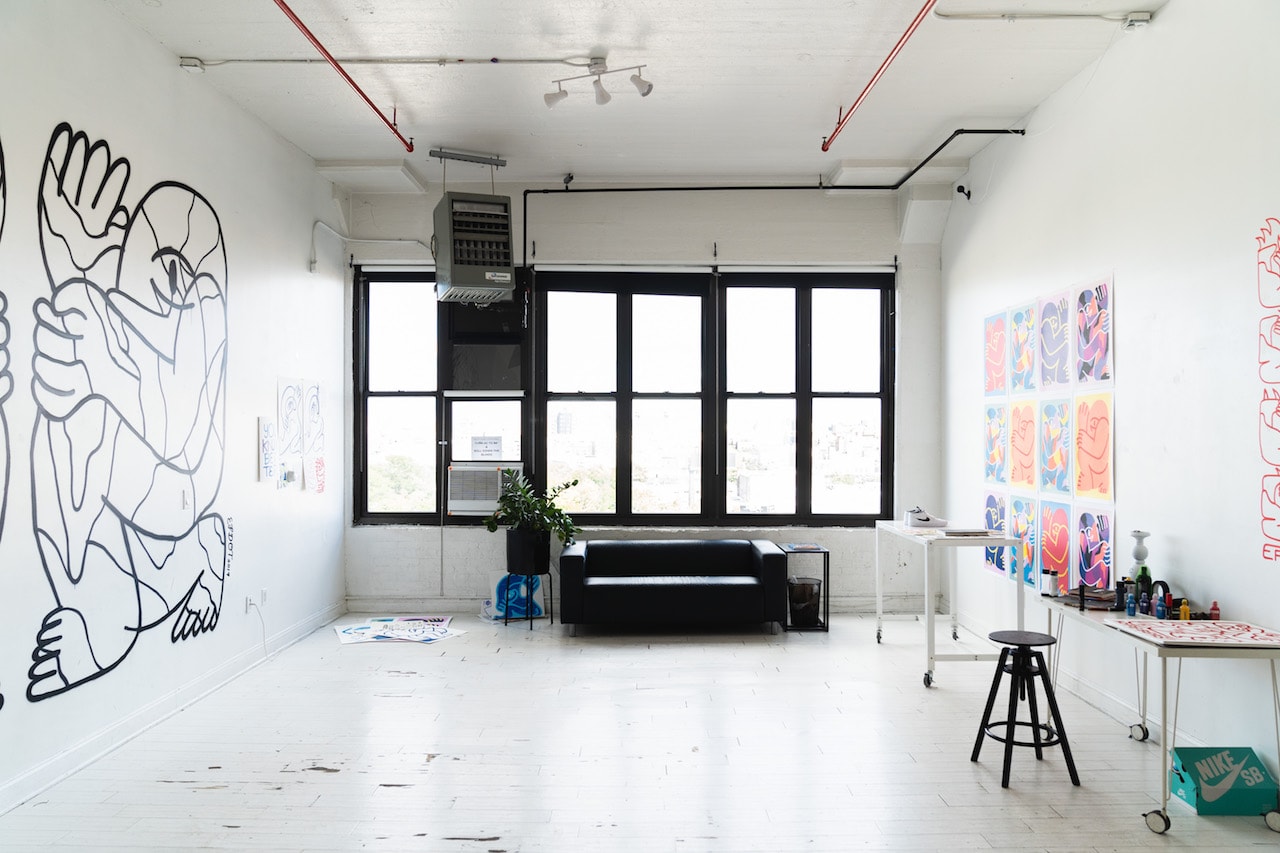 "My most successful creations have been collaborations."
Tell us about a day in the life of Efdot.
Some days, I am fully on my computer designing or on my iPad, trying to get my next client project to go through. Other days, I'm on-site painting a mural with people or doing my own thing. I don't really like structure or routine. I know that's a pretty stereotypical artist thing to say, but I've tried it and I don't like it. It gets boring really fast. So, I'd say it's one of those two. I try not to do both of those the same day. I treat one day as a design day and one day as an on-site day to be executing and doing something bigger with it.
Where do you see your working going in five years?
I would still like to be doing large-scale murals and public art projects, working with not just companies but tourism boards and mural festivals. I see that happening in the next two or three years. Beyond that, I'd like to have a small team of people working with me and a proper studio. I also want to do some residencies and maybe, have my own residency so I have this big studio space where people can come and stay, paint, and collaborate with me. My most successful creations have been collaborations.
Lastly, what's the story behind your "Optimist" slogan?
About four years ago, my whole apartment in Manhattan burned down and it was the most shocking experience that I've had and it made me realize what was important to me. One of the things that survived was a couple of pieces of art and one of them said "Optimist." It was inside my scanner and half-melted. It was just a big sign for me and it made me remember why I'm doing what I do in the first place