Damian Lillard Drops Shaquille O'Neal Diss Track "Reign Reign Go Away"
Presenting the strangest rap beef of 2019.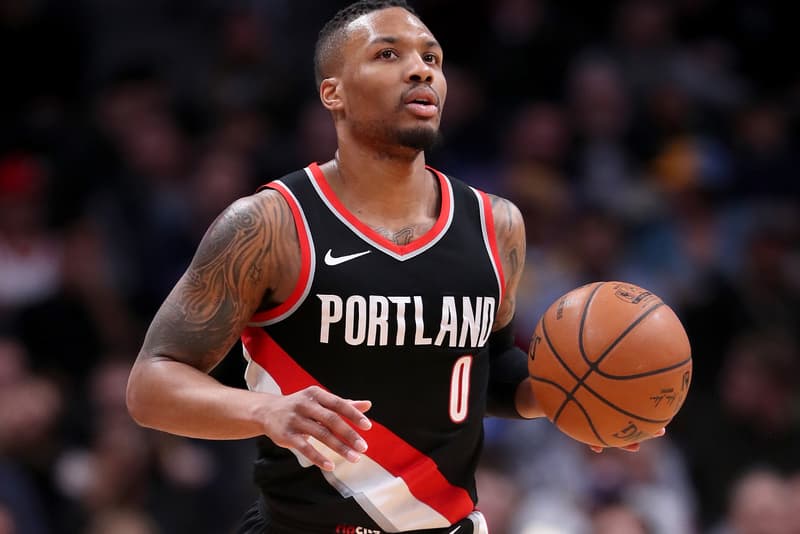 Damian "Dame D.O.L.L.A." Lillard is firing back at Shaquille O'Neal with "Reign Reign Go Away." Playing with the title of Shaq's 1996 album You Can't Stop the Reign, the Portland Trail Blazers PG and dedicated rapper shared the diss track on SoundCloud, using a meme of the four-time NBA champion crying on the viral show Hot Ones as the unofficial cover art.
The three-minute cut sees Lillard dissecting Shaq's accomplishments as both an actor and basketball player, referencing his lead role in box office flops Kazaam and Blue Chips, and his appearance in the upcoming Space Jam 2 sequel. Moving forward, he throws punches at Shaq's supposedly lousy career with the Cleveland Cavaliers and Miami Heat, rapping "Said yourself that I'm a Tesla, no longer need diesel gas / Kinda like the Cavs ain't really need Diesel ass / And even in Miami, won that on the strength of Flash," and going as far as namedropping Kobe Bryant as the reason behind his rings with "Your flexing ain't really your thing bro / We both could be working at Kinko's / And Kobe won you them rings though."
Lillard and Shaq's odd rap beef began with the younger player's appearance on the Joe Budden Podcast, where he said he considered himself as a better rapper than Shaq. "I've heard Shaq's stuff, I think people like him as 'Shaq.'…People wasn't looking at it like, 'That's a real rapper' it was 'Shaq rapping,'" he explained. The Hall of Famer retaliated with a freestyle that utilized Dame's interview as an intro, touching on his platinum album Shaq Diesel, his four championship rings (Lillard currently has none) and the financial success he's attained in and out of basketball.
Take a listen to Dame D.O.L.L.A.'s "Reign Reign Go Away" below.
In other news, watch DaBaby's newest visual for "Vibez" here.