Coca-Cola Japan's Christmas Bottle Labels Turn Into Ribbons & Offer Rewards
Including access to 25 Christmas songs by Little Glee Monster.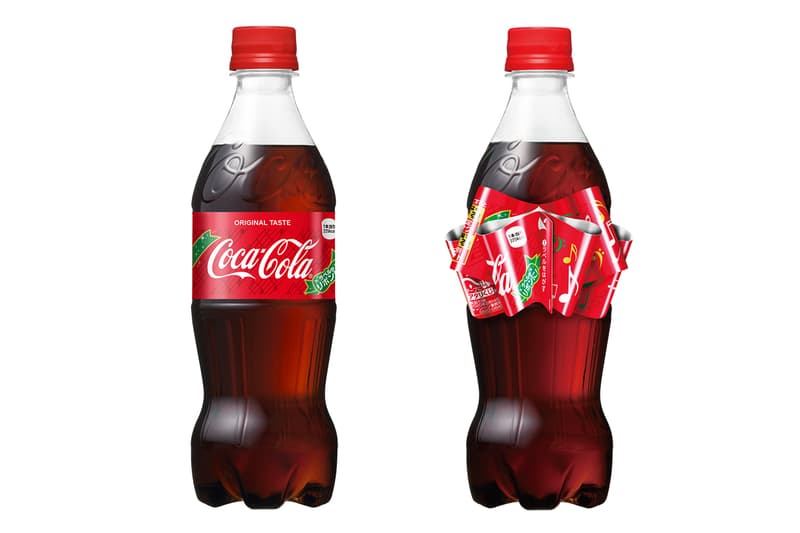 Coca-Cola Japan's festive Christmas bottles will feature a label that transforms into a holiday-themed ribbon bow. The labels appear ordinary, but in true DIY fashion, they can easily transform into a bow by peeling off the label and pulling a piece of tape that reveals itself once the label is loose. Coca-Cola hopes the labels provide a sense of wonder or "Odoroki" during the upcoming holiday season.
The beverage company will also offer a musical gift along with the new ribbon bottles. Each piece of tape used to create the bow includes a 12-digit code that can be entered on Coca-Cola's website for the reward of 25 Christmas songs sung by popular music group Little Glee Monster. In addition to the group's new song "A Ribbon for Love," those who redeem will have the choice of "We Wish You a Merry Christmas" and other classic Christmas songs sung by the members of Little Glee Monster. Four songs in particular will be offered in separate parts for each member of the group, and when played all at once from separate devices, a full harmony can be heard during a party or family gathering.
In addition, a total of one million people who purchase the Christmas bottle will receive either an ice cream cake from Thirty One Ice Cream or various amounts of Line points as part of an "Atari" lottery system.
Coca-Cola Japan's Ribbon Bottles will be available nationwide in Japan beginning October 28.
Elsewhere in food and beverage news, a Joker-inspired Frappuccino is Starbucks' latest secret menu item.