The Best Home Entertainment, Gadgets & Smart Tech to Master Party Season
A guide to the best speakers, games, assistants and more.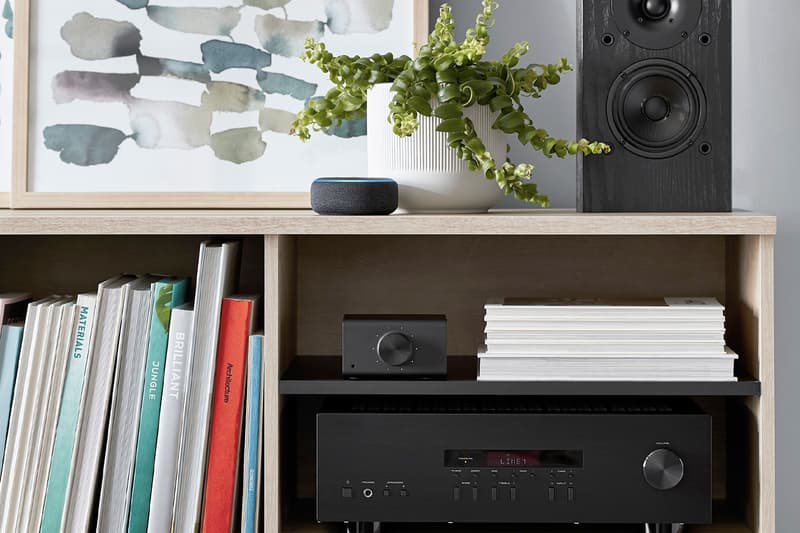 With Halloween, Thanksgiving and Christmas on the horizon, party season is truly upon us. Pulling off an envious party can be a great feat, but it can be made easy with the right home entertainment system, a host of smart tech and a standout gadget talking point.
Whether you're planning something for you and all your friends, or looking to keep it intimate, HYPEBEAST has curated a list of ten home entertainment essentials to keep your evening going strong. Keep on reading to find the best projector for your movie nights, an all-encompassing sound system set-up and the best gadgets to keep everyone entertained.
VANKYO LEISURE 3 Projector
Price: $79.99 USD
Availability: iVANKYO
The VANKYO LEISURE 3 projector is one of the best budget models on the market, and despite its sub-$80 USD price tag, it offers up to 170 inches of wide-screen viewing at 1080p. It was millions of peoples' choice in 2018 and an Amazon bestseller, most notably thanks to its compact size, 2400 Lumen brightness and various connection functions. Pick one of these up to set the scene with a classic horror film this Halloween.
JWST Projector Screen
Price: From $33.99 USD
Availability: Amazon
If you opt for the VANKYO LEISURE 3 projector, pair it with the JWST screen. It is made from a range-topping PVC composite resin material that makes the screen perfect for both indoor and outdoor use, allowing light to reflect evenly for high-quality, 4K-supported viewing. The screen is also crease-proof, supports a wide-angle display and comes in sizes ranging from 100" to 180".
Polaroid Originals OneStep+ Starter Kit (Bluetooth)
Price: $184.99 USD
Availability: Polaroid Originals
Capture your night instantly with the Polaroid Originals OneStep+. This reinterpreted classic comes equipped with Bluetooth, meaning you can keep the instant polaroids or send the photos to your phone and upload them straight to Instagram. Other contemporary updates include a light painting function, double exposure, manual mode and more. This starter pack also included 3 packs of i-Type film.
Vizio 36" Soundbar
Price: Approx. $182 USD
Availability: Amazon
For those really looking to put on a show this party season, equip your TV or projector with the Vizio 36" soundbar. The New York Times' Lead Consumer Technology Writer Brian Chen recently spoke to HYPEBEAST and recommended the Vizio, which comes in at just $182 USD. It's an all-in-one sound solution, meaning you can link it up to your projector for a full movie night experience, or feed it music via Bluetooth.
Sonos One SL
Price: $179 USD
Availability: Sonos
The recently introduced Sonos One SL is dubbed as "the essential home speaker" by the brand itself. One speaker is enough to fill a room with sound, but for those looking to throw the best Halloween party before the end of the decade, opt for the One SL and link up to 32 speakers together. It also connects to Apple AirPlay 2, which means you can call on Siri whenever you, or your guests, want to switch tracks.
Steepletone Tabblue Table Speaker
Price: Approx. $219 USD
Availability: Decorum
For those looking for something that suits a more intimate setting, opt for the Steepletone Tabblue Table Speaker. This medium-sized bedside table not only looks the part, but also packs four 12W RMS speakers and two 20w tweeters in its body, offering up 360° sound that fills the room. The Tabblue is also fitted with two USB ports, allowing you and your guests to charge devices while playing music.
Amazon Echo Show 2
Price: $229.99 USD
Availability: Amazon
If you want your party to be as low-maintenance as possible, pick up the Amazon Echo Show 2. Not only is it compatible with various Assistant-enabled speakers, but this personal helper can also display lyrics for house party karaoke sessions, and help you sort your pre-party plan with the help of Alexa and to-do lists.
Google Nest Hello Doorbell
Price: $229 USD
Availability: Google Store
To further ensure your festivities go to plan, opt for a Google Nest Hello Doorbell to make sure all your guests — and no unwelcomed ones — are seen to right. With this WiFi-enabled doorbell, you'll be able to feed personal alerts to your smartphone and see who is at your door, meaning you don't need to leave your guests or the party to check who's there.
Chexal RaveTable
Price: From $1,745 USD
Availability: Chexal
Chexal's RaveTable is the ultimate Beer Pong experience for your home. The RaveTable is equipped with 12 full-color RGB rings, full-color under-lighting for each team and a light-up graphic display, as well as a music meter that keeps track of your playlist's beat to create an in-time light show. Thanks to its 16.7 million color range, the games table will be customizable to any upcoming party theme and also comes with ten different game modes for you to choose from.
Atari Pong
Price: $3,599 USD
Availability: Tablepong Project
For those looking to throw it back to the '70s, opt for the Atari Pong coffee table. Much like the Steepletone Tabblue Table Speaker, this reinvented classic suits a more intimate setting and comes equipped with a Bluetooth speaker, 6 USB charging ports, a clock display, and LED lights throughout. The statement-making Atari Pong table is finished with retro-futuristic graphics, high-quality-finished hardware and can be yours for $3,599 USD.