A$AP Rocky Reveals the Story Behind a Teenage Attempted Murder Charge
"I just started letting off … I ain't want to hit him."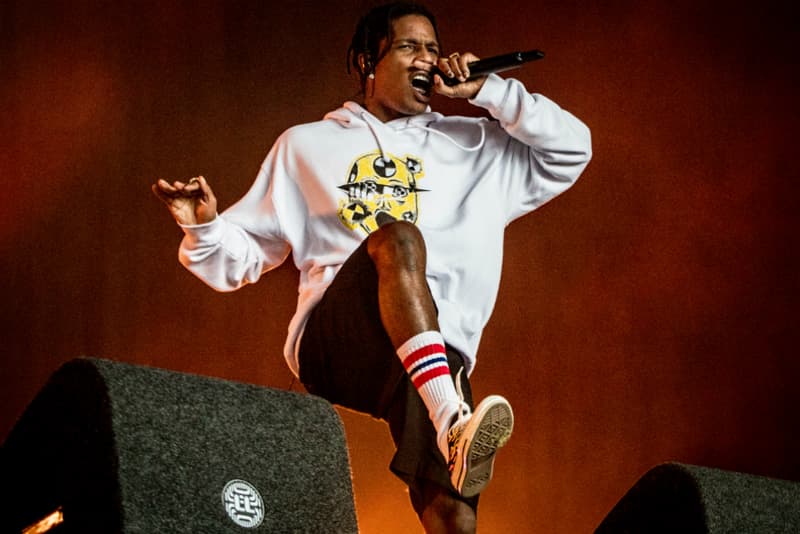 A$AP Rocky is opening up about one of his past run-ins with the law for a newly-released episode of Angie Martinez's new television series Untold Stories of Hip-Hop. Specifically, the 31-year-old recalls the back-story behind an attempted murder charge he received during his teenage years.
As a result of the above-average stream of cash that he was receiving thanks to his brief experience with dealing drugs, 16-year-old Rocky became a target of a particularly-aggressive, older local bully. However, one notable encounter between the two men pushed their mutual hostility to a much deeper and darker level, forcing Rocky to face a potentially-life-altering moment.
With his cousin by his side, Rocky decided to take a trip to a residence where he knew his bully was located. Although the pair's original plans were to attempt to resolve Rocky's ongoing conflict with his aggressor by addressing their differences through a simple, straightforward conversation, Rocky and his cousin kept guns on their person for the purpose of self-defense, and things took a turn for the worse during the A$AP Mob rapper's exchange of words with the man he chose to confront.
"He tried to come at me in front of some ladies. And I was little," A$AP Rocky explains to Angie Martinez. As the situation intensified and escalated from verbal to physical, Rocky said the other individual made a maneuver that gave the appearance of someone reaching for a gun, causing Rocky to react by drawing his firearm first. "I just started letting off … I ain't want to hit him."
Due to the conclusion of the aforementioned face-off, police arrested Rocky and charged him with attempted murder. Luckily, because of Rocky's age and the way that series of events unfolded, his charges were reduced and Rocky avoided serious prison time.
You can take a look at a snippet of A$AP Rocky's appearance on Angie Martinez's new WETV show Untold Stories of Hip-Hop below.
Earlier this year, A$AP Rocky became the subject of headlines across the globe for an assault case in Sweden.