LES (ART)ISTS Taps Damien Hirst for Artwork-Rich Capsule Collection
Featuring skulls, spots and paint splatters.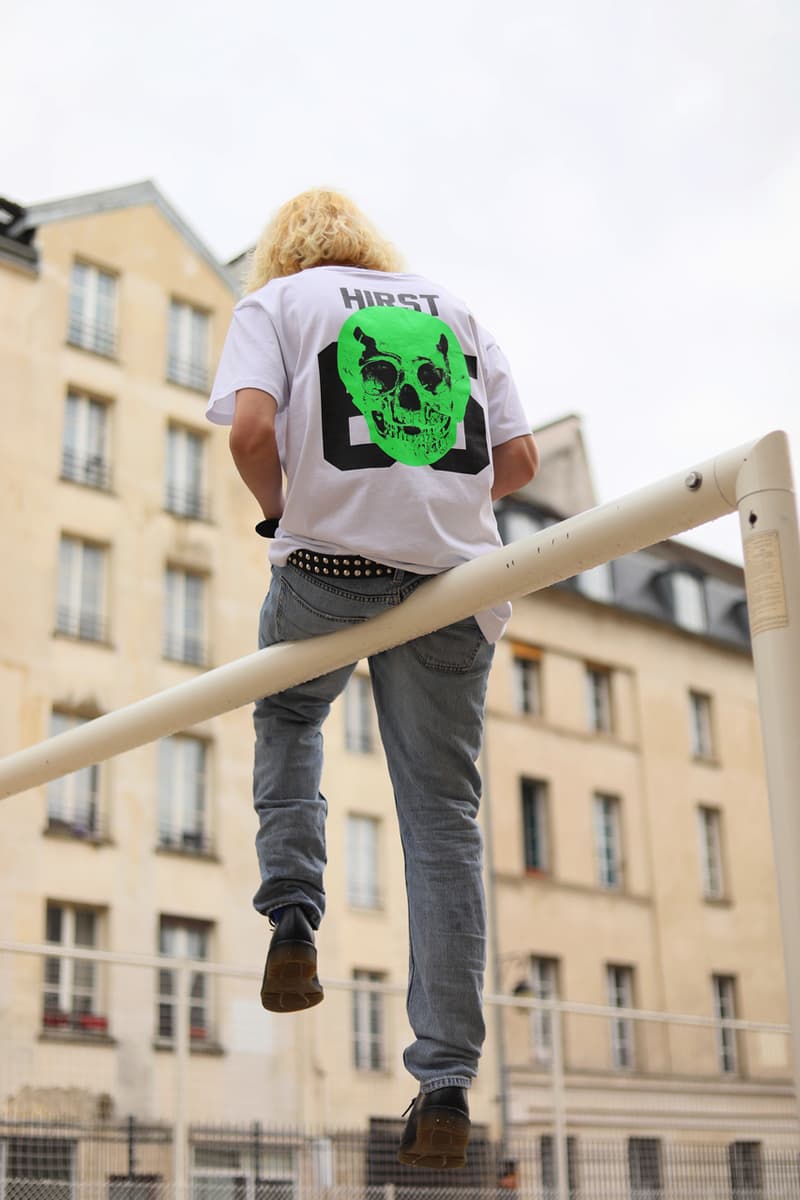 1 of 8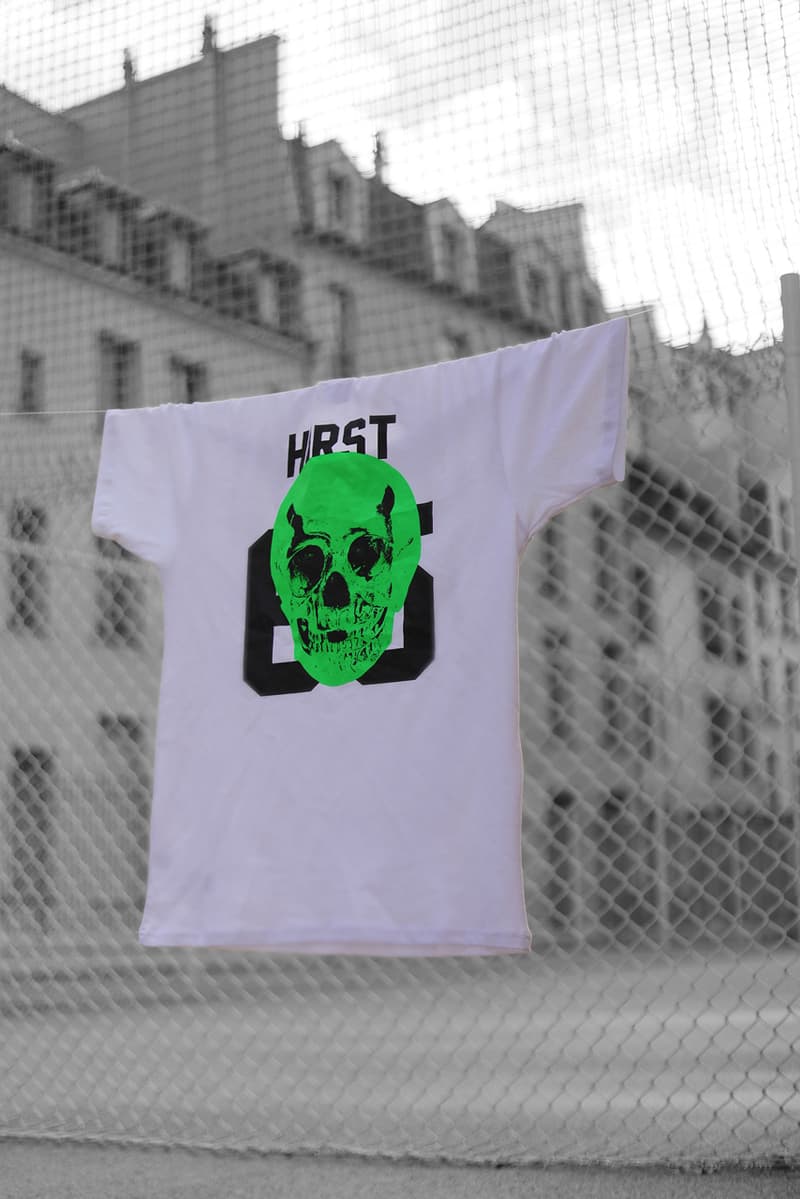 2 of 8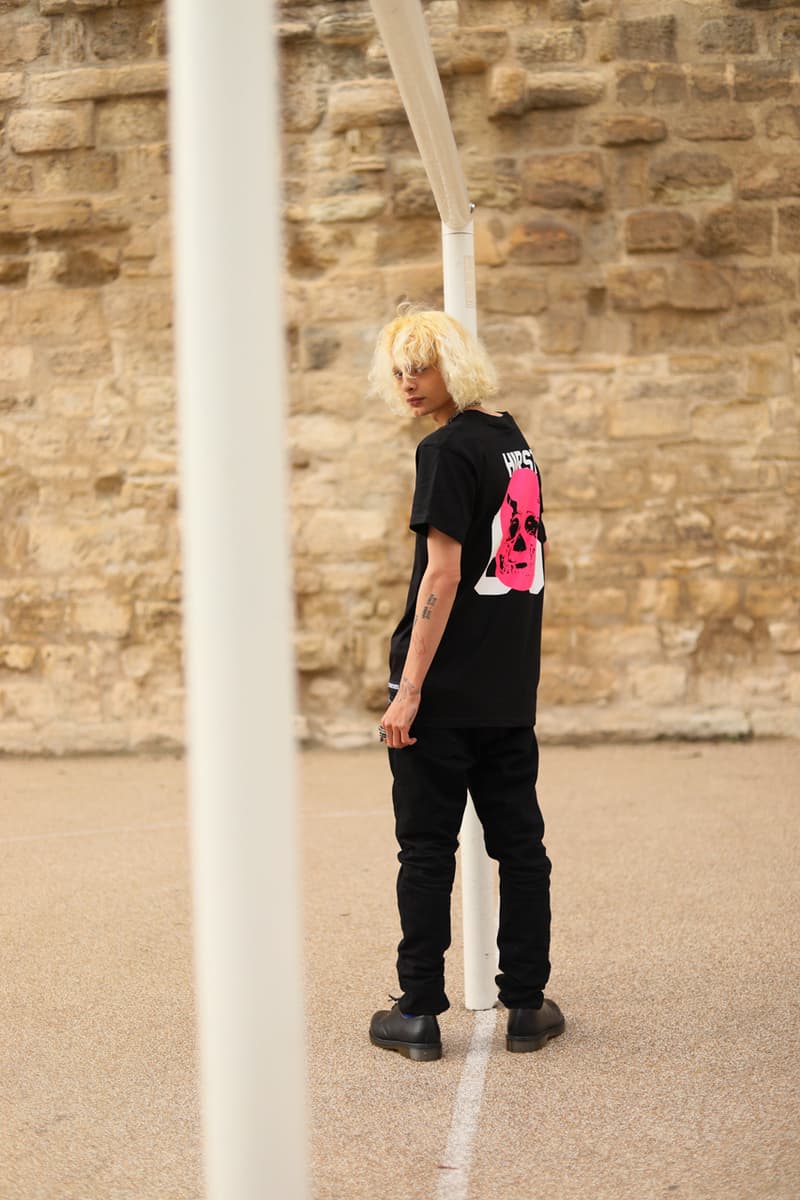 3 of 8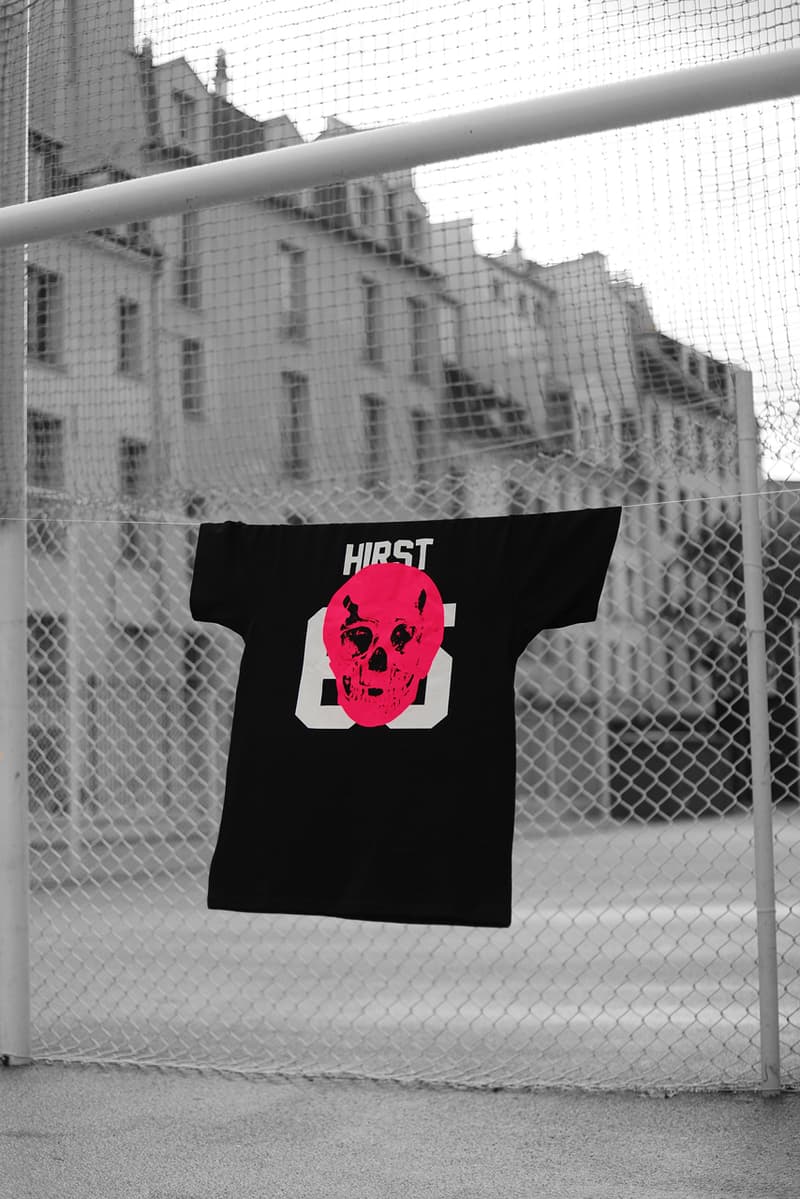 4 of 8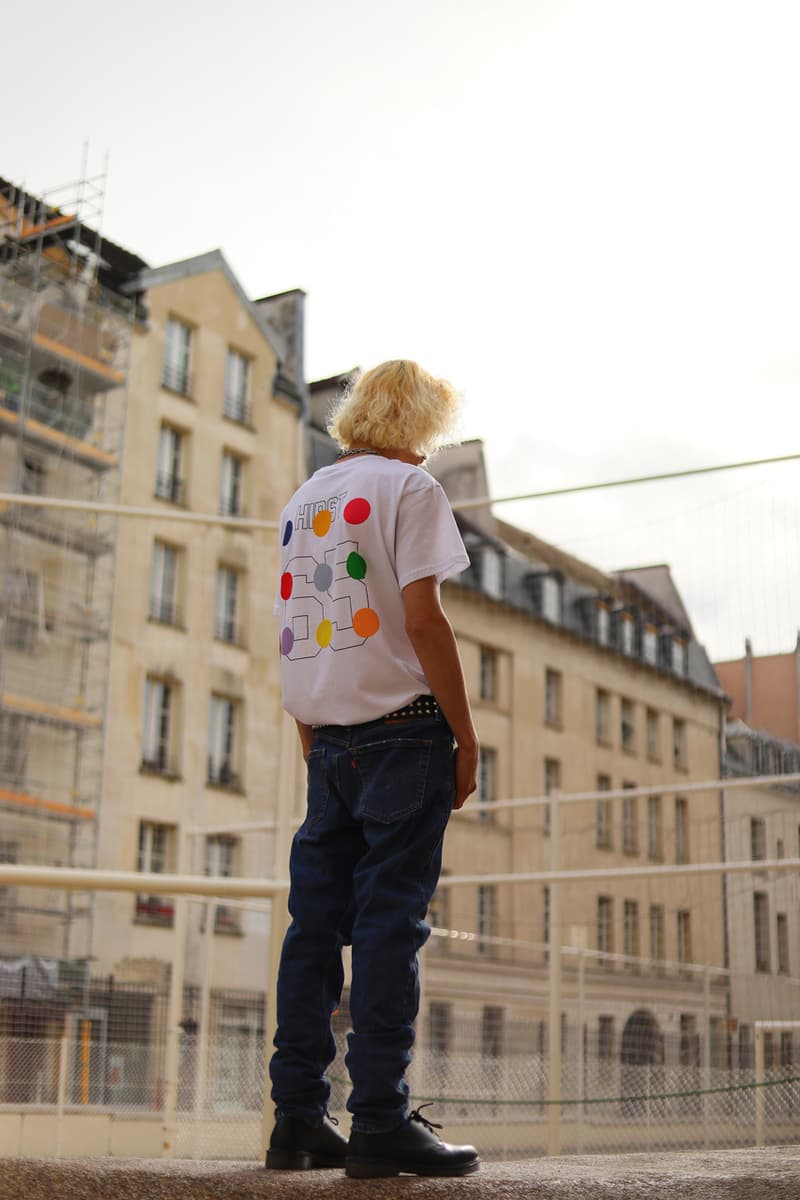 5 of 8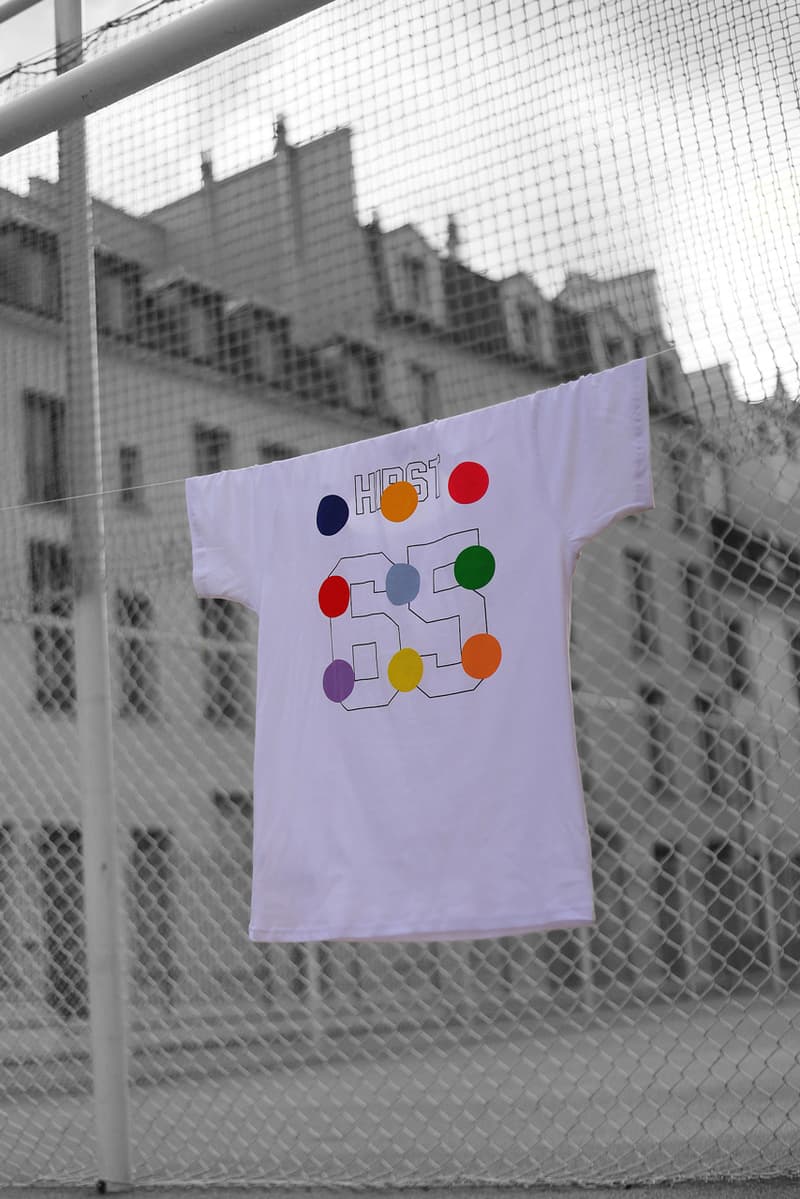 6 of 8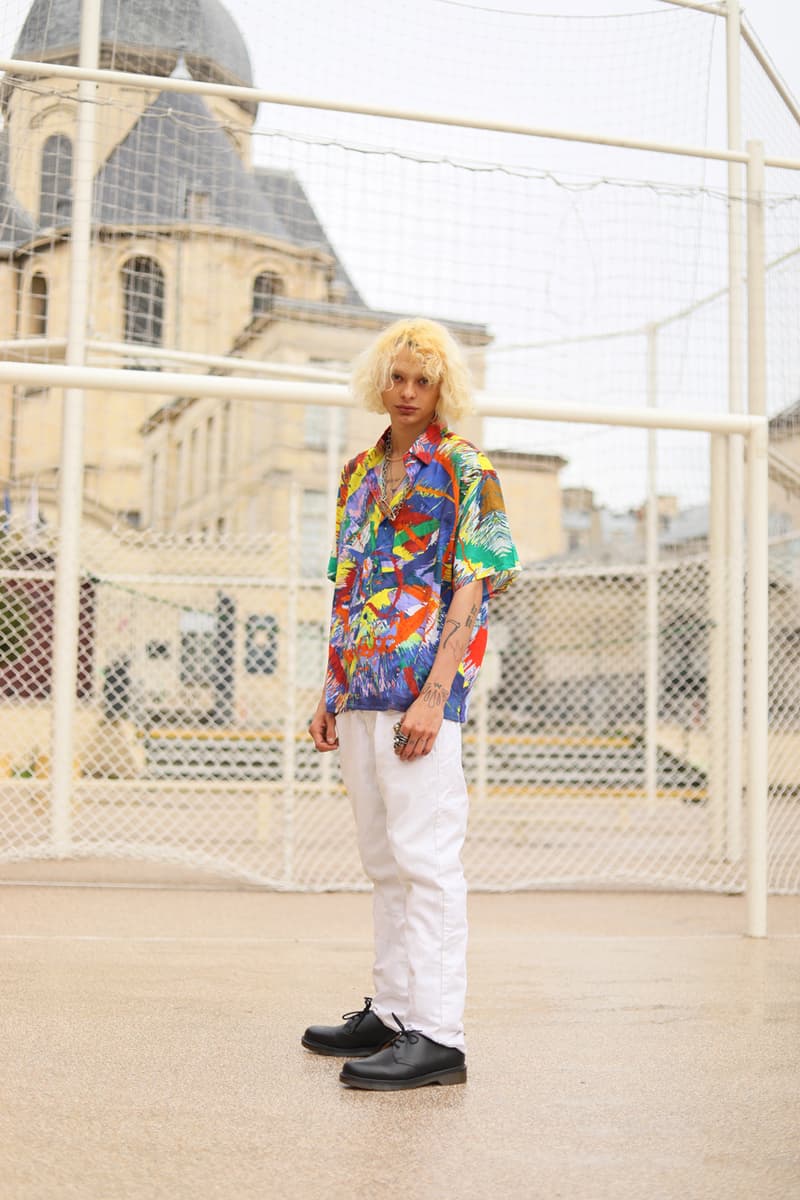 7 of 8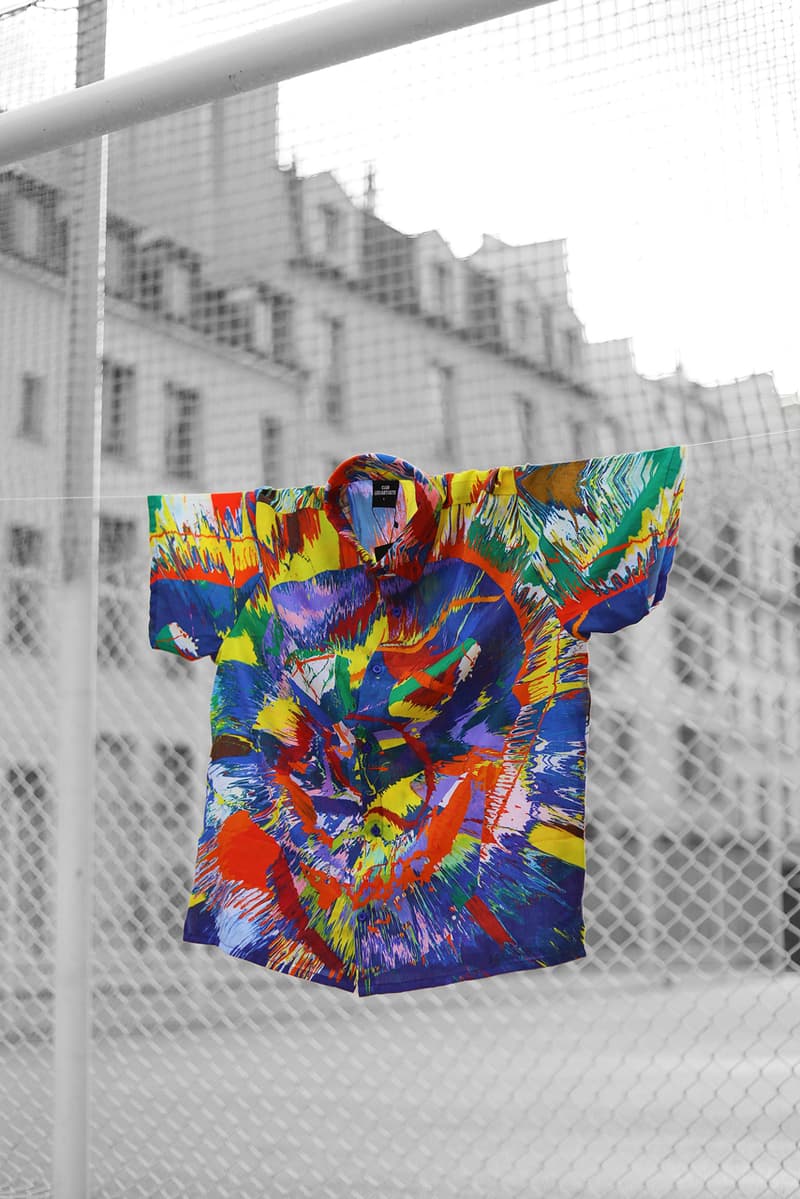 8 of 8
As part of its Spring/Summer 2020 collection, LES (ART)ISTS is partnering with artist Damien Hirst for a T-shirt capsule. This is not the first time the French streetwear brand has linked up with an artist; LES (ART)ISTS previously worked with Kenny Scharf for limited edition T-shirts, jackets and hats.
Shot at Lycée Charlemagne, a famous school in Paris, the latest lookbook features three T-shirts and one shirt designed in collaboration with Hirst. In 2012, LES (ART)ISTS launched T-shirts inspired by American football jerseys. The idea was to create an imaginary sports club where artists and designers were the team members. Three black and white jersey-inspired T-shirts are included in the capsule collection: two of them are printed with Hirst's Till Death Do Us Part skull motifs in neon green and pink, while another sports the artist's iconic 'Spots' print. The last shirt is informed by splatters of paint, reminiscent of Hirst's 'Spin' paintings.
The Damien Hirst x LES (ART)ISTS collection will be available at retailers of the brand later this year, including Barneys, Galeries Lafayette Champs-Élysées, SMETS and more.
More artists have recently joined clothing brands for collabrations, as Tim Lehi rejoined WACKO MARIA for an exclusive Fall/Winter 2019 capsule collection.