Former Lanvin Designer Alber Elbaz Returns to Fashion, Inks Brand Deal with Richemont
AZfashion will aim to rethink current fashion industry practices.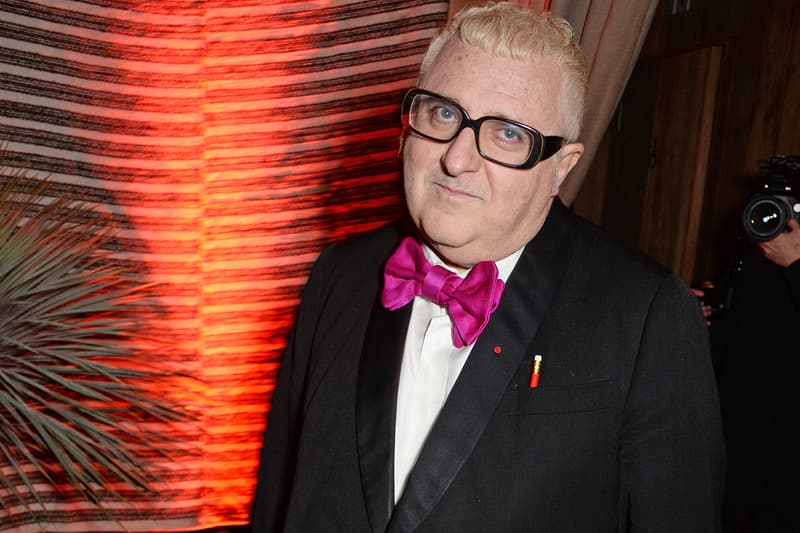 After being controversially asked to step down from his 14-year Creative Director position at Lanvin, Alber Elbaz largely kept himself out of the fashion industry limelight (besides a couple strategic collaborations here and there). Now, around four years later, the celebrated designer has decided to re-enter the industry from a completely new perspective. Elbaz recently signed a deal with watch and jewelry-focused Swiss Luxury Group Richemont that will allow him to create his own brand, on mostly his own terms – a very rare feat in the age of big-name designers joining already established luxury fashion houses.
Called AZfashion, Elbaz's new venture will aim to reimagine all of the qualms the designer has with the current luxury fashion landscape. In a phone call to The New York Times, Elbaz described the new brand as a start-up that will be based in Paris and will be "project based" instead of focused on the collection cycle. "We are not going to do pre-collections, collections, post-collections," he explained. "It's going to be about things I believe are relevant to make. We are just beginning now. And we are beginning really, really small. I like the idea of starting small today."
Elbaz confirmed that Richemont will be the majority owner of the brand, but that it will be structured like a joint venture. "Time, for all of us designers, is the most important ingredient: time to think, to dream, to see, to produce, and that's what they are going to give me," the designer told The New York Times. "Plus some resources," he adds.
The name AZfashion refers to the designers approach to the new brand, as well as the first and last letter of his full name. The collection's price point remains unclear, but Elbaz did mention that "today luxury is not just about price." Further details regarding the partnership are still under wraps, including a project timeline, so keep it locked here for more information as it arises.
In other luxury fashion news, stay up-to-date with the buzzed about Barneys sale via our ongoing coverage.