Polaroid's NYC Pop-Up Lab Celebrates Analog Photography
Visitors will have the chance to use both vintage and new Polaroid cameras.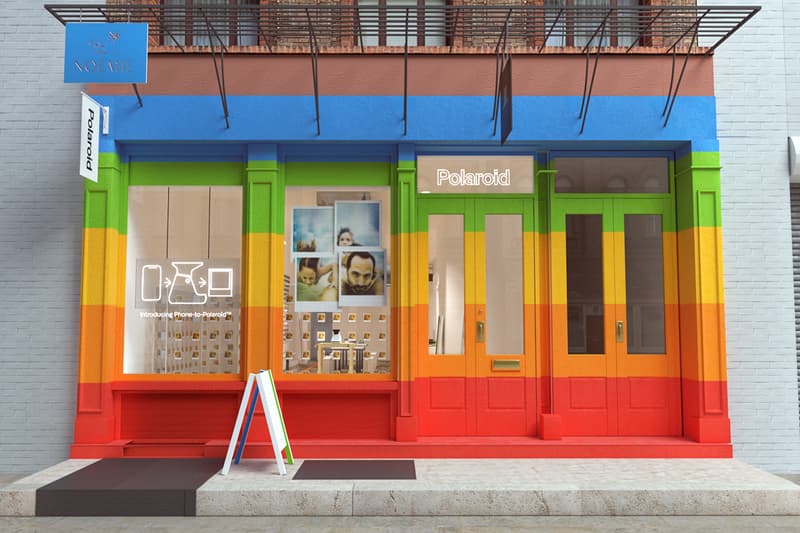 Polaroid is coming to NYC for the first time to open a pop-up space that will celebrate the wonders of analog photography in the digital age. While visiting the pop-up, visitors will have the chance to play around with Polaroid's latest product offering, Lab, which allows users to create Polaroid photos directly from their smartphone cameras.
An immersive photography installation by Chris Burkard will feature AR content embedded in each image, serving as a starting point encouraging visitors to create their own content.
Additionally, Polaroid will be hosting a series of workshops related to analog photography including a Polaroid SX-70 product teardown by vintage camera store Brooklyn Film Camera. Following the teardown, participants will be loaned various vintage Polaroid cameras to test outside.
"We are so excited to be a physical part of the New York City community this season with our pop-up Lab," CEO of Polaroid Oskar Smolokowski said in a recent statement. "It's the first time Polaroid Originals is dedicating a retail experience to instant photography while also highlighting our latest product, the Polaroid Lab, which beautifully marries digital and analog photography."
The Polaroid Pop-Up Lab will be open beginning November 8 until December 5 at the address below. For more information and to sign up for workshops, visit the pop-up's landing page.
Polaroid Pop-Up Lab
138 Wooster St.
New York, NY 10012
Elsewhere in tech, check out NuPhy's nifty mechanical keyboard that fFits perfectly with Apple MacBooks.