Paria Farzaneh Takes Aim at Social Media With London Fashion Week: Men's Show
Focusing on the "the mundanity and repetition of modern life" for Fall/Winter 2019.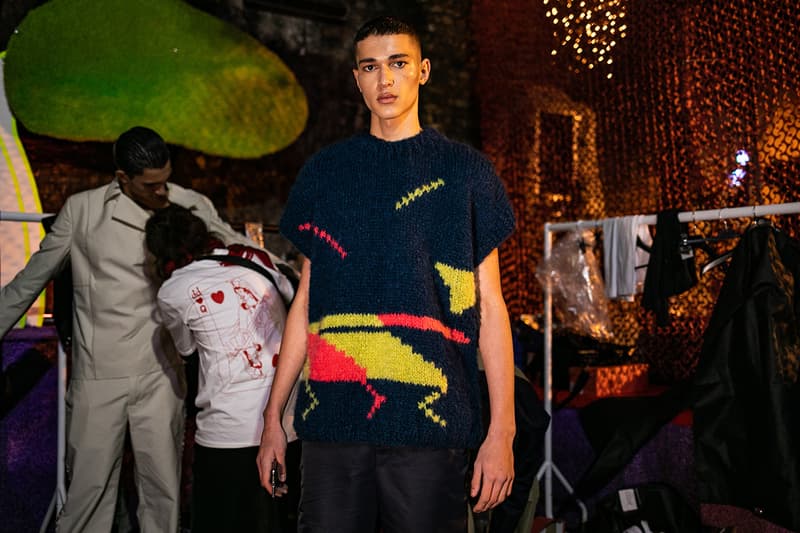 1 of 18
2 of 18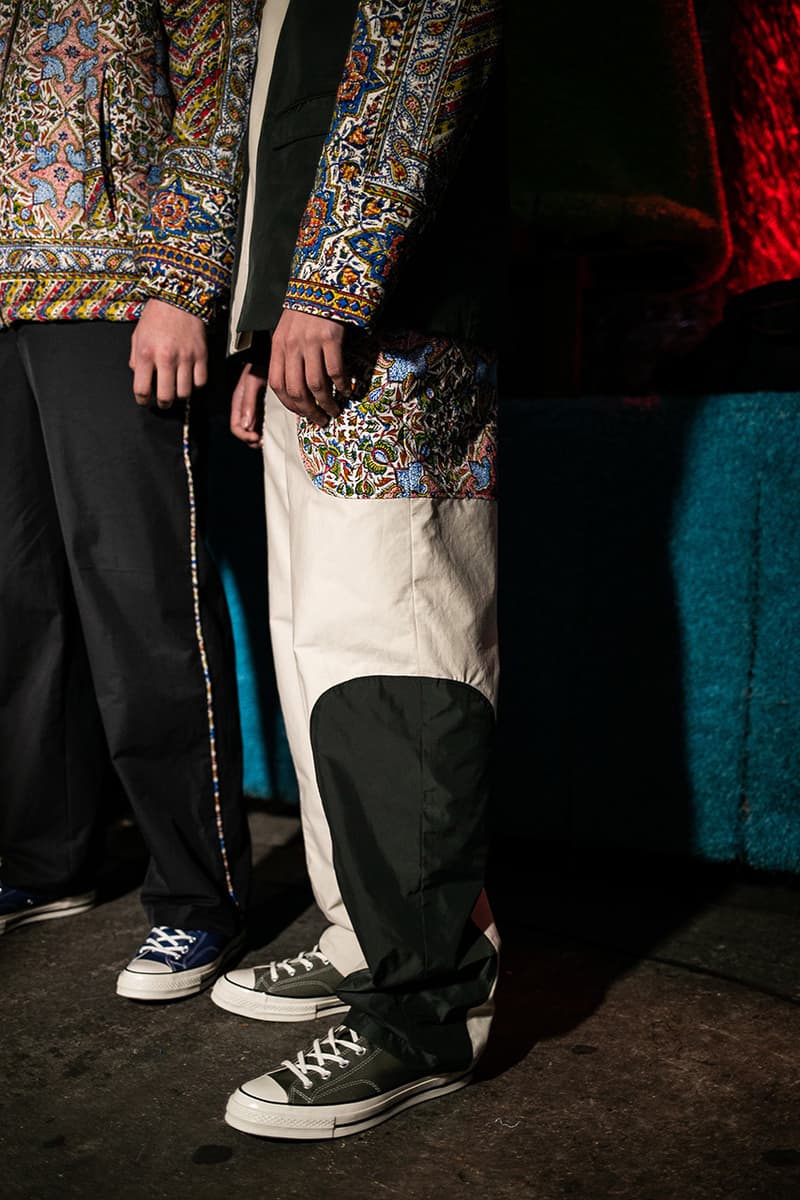 3 of 18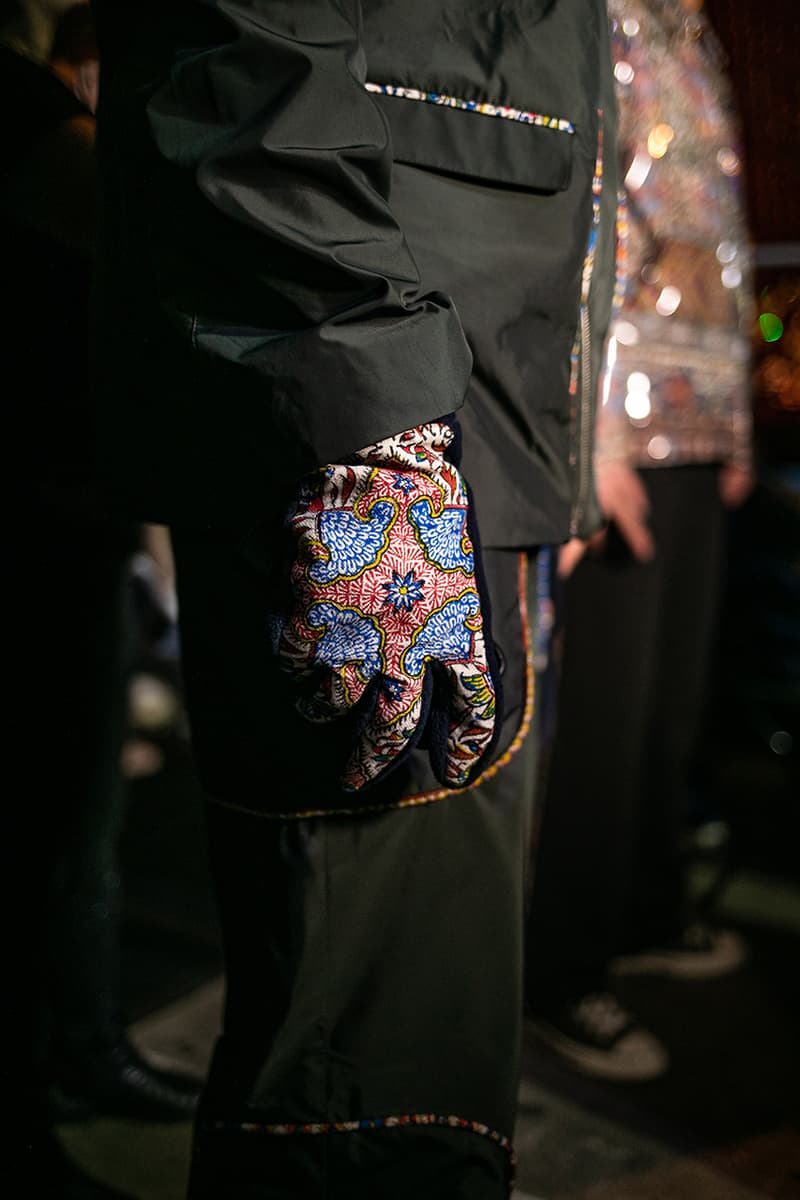 4 of 18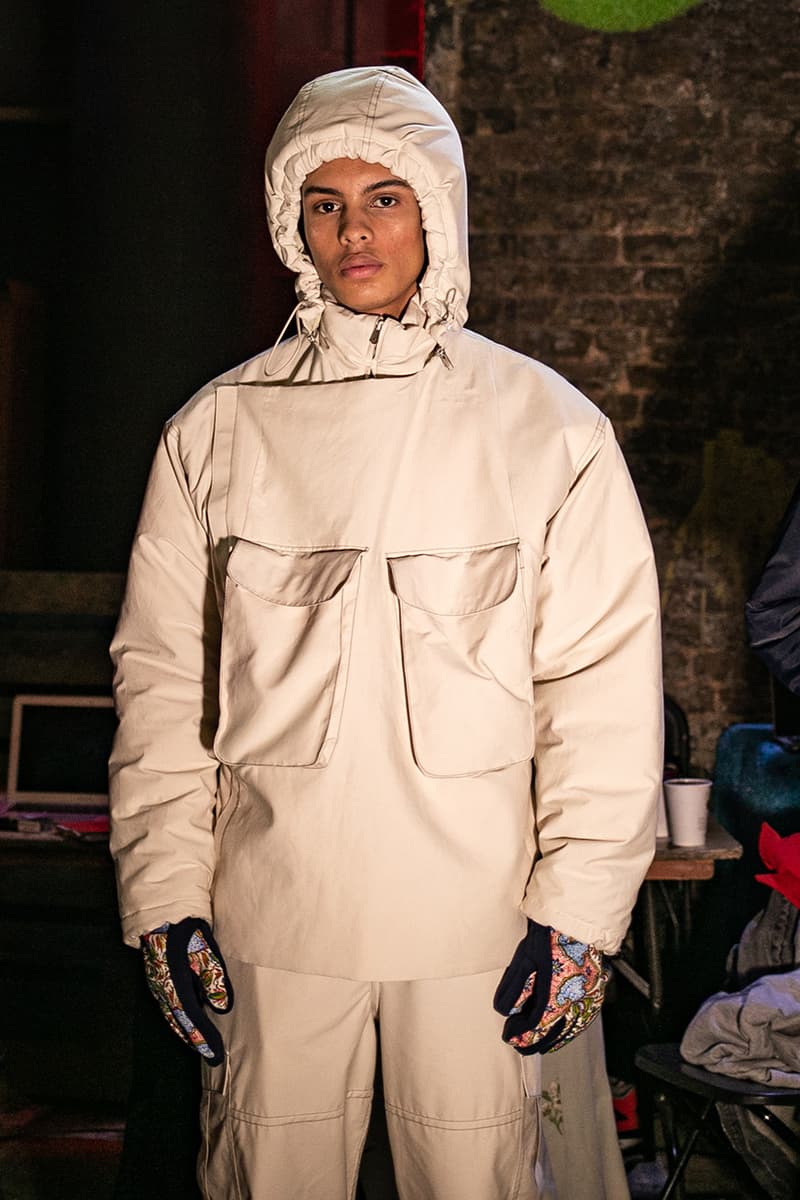 5 of 18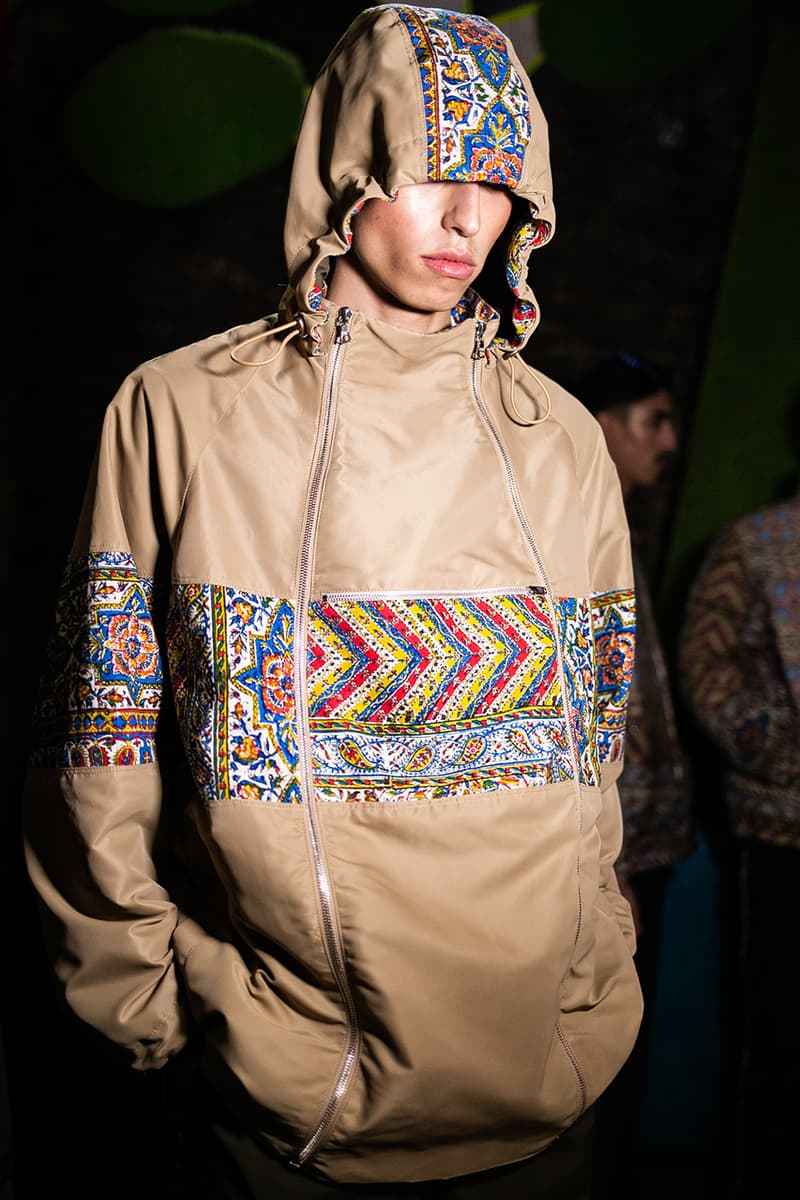 6 of 18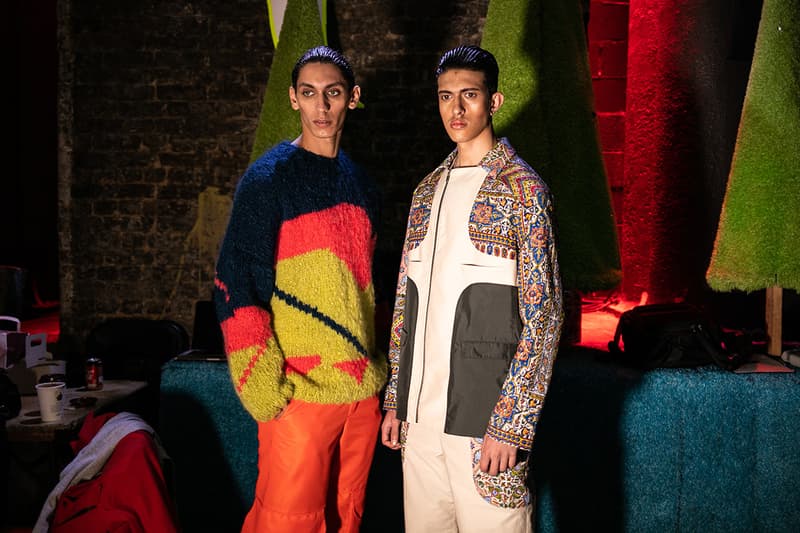 7 of 18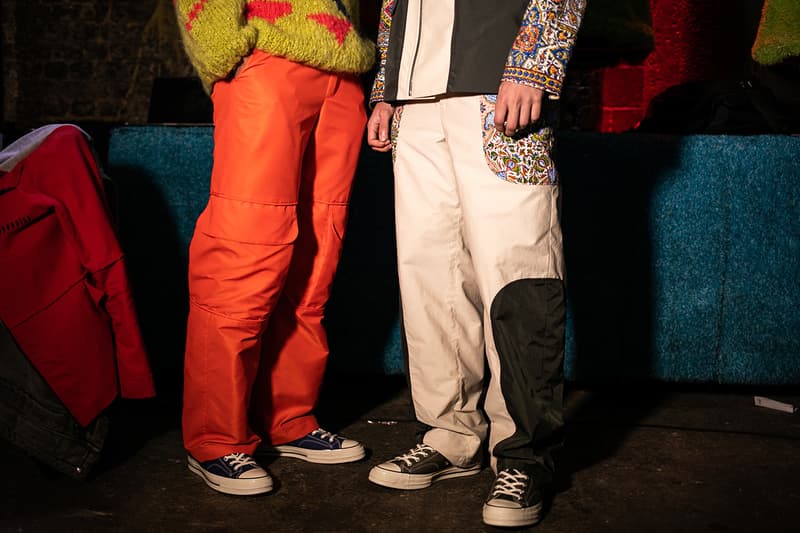 8 of 18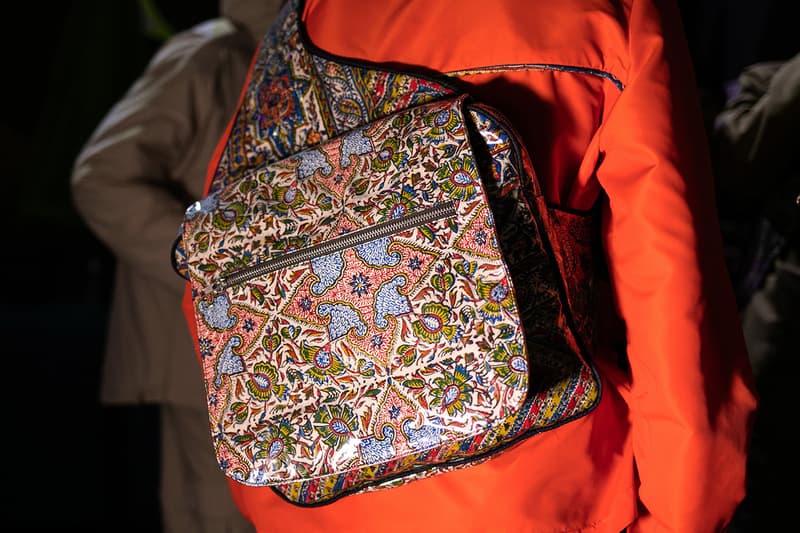 9 of 18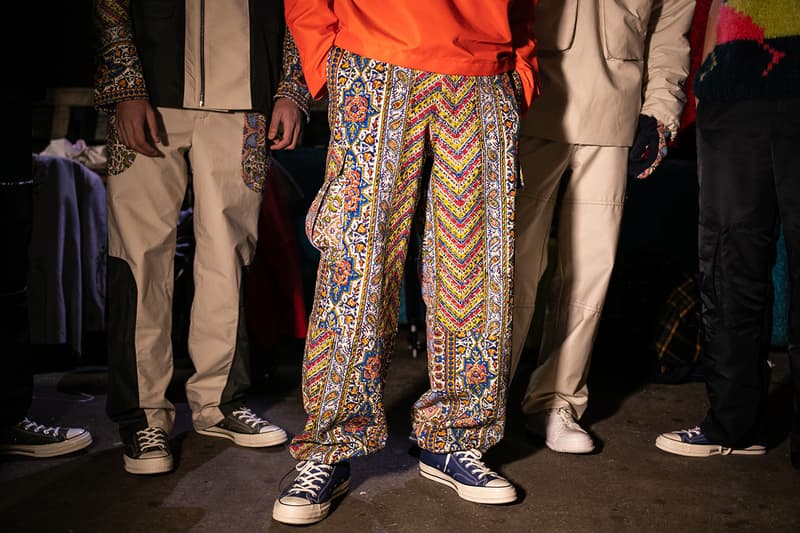 10 of 18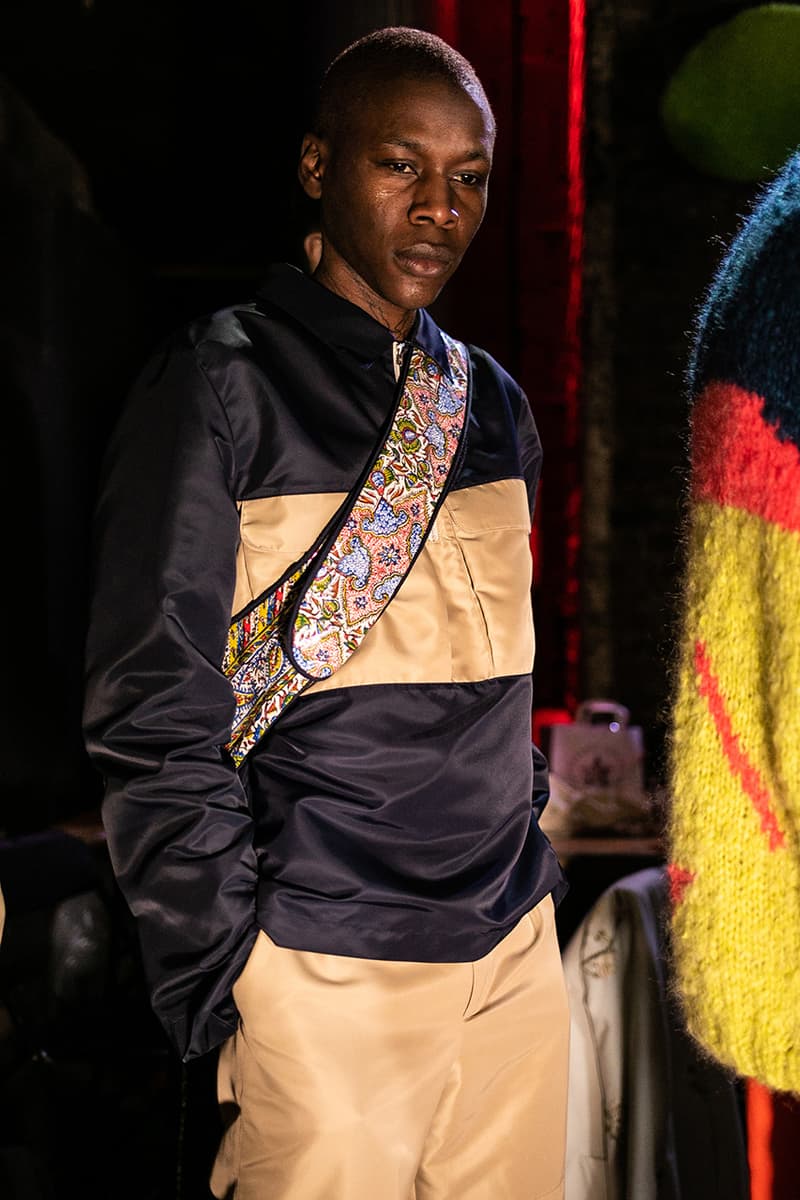 11 of 18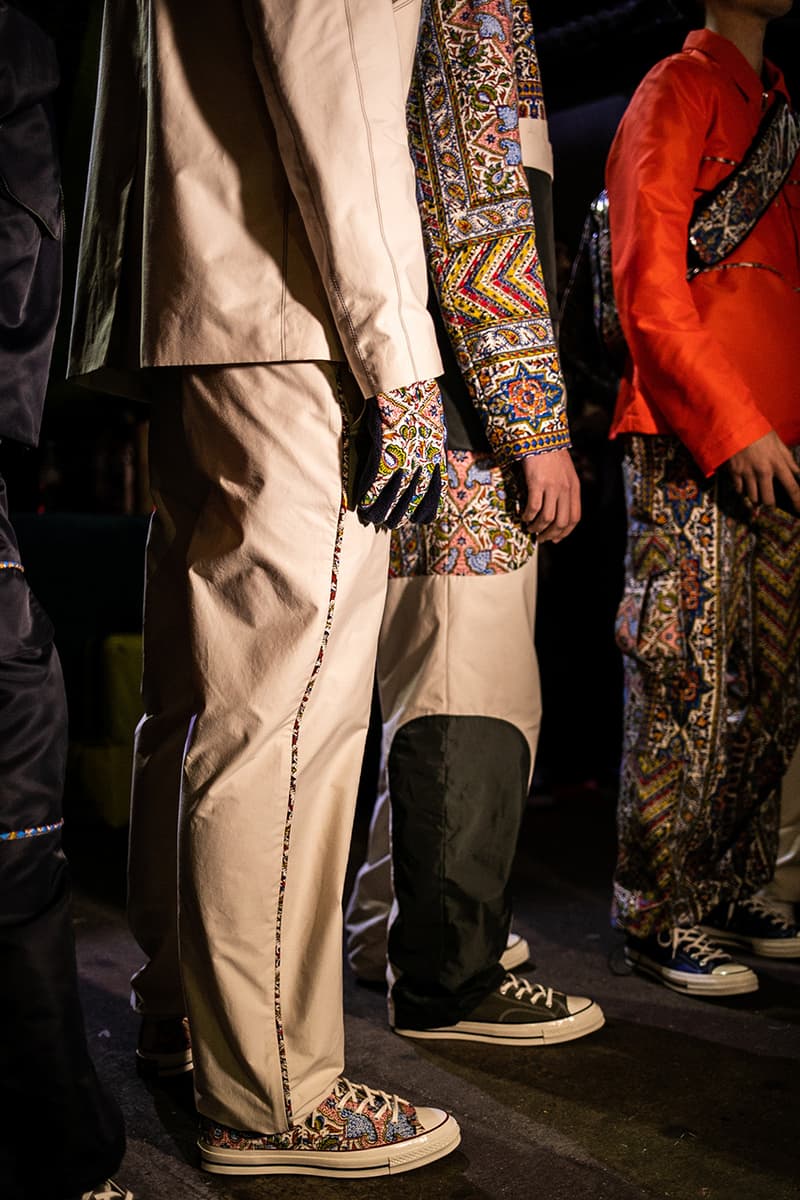 12 of 18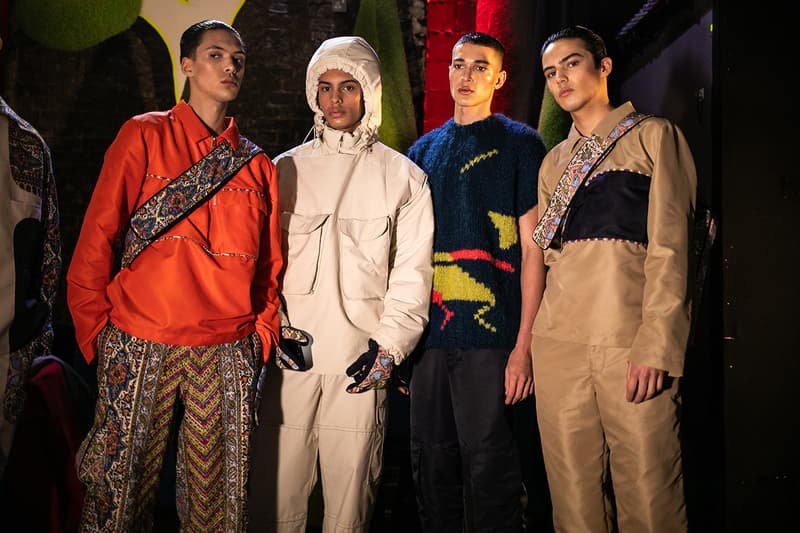 13 of 18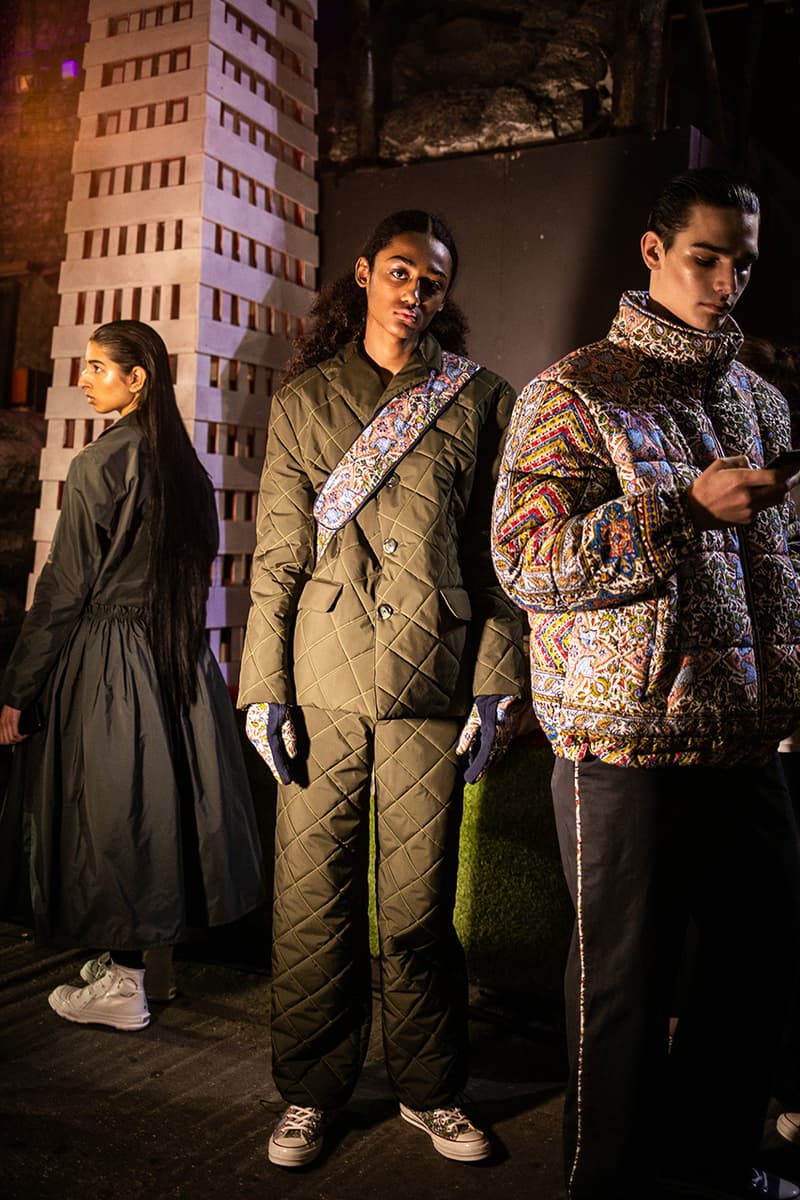 14 of 18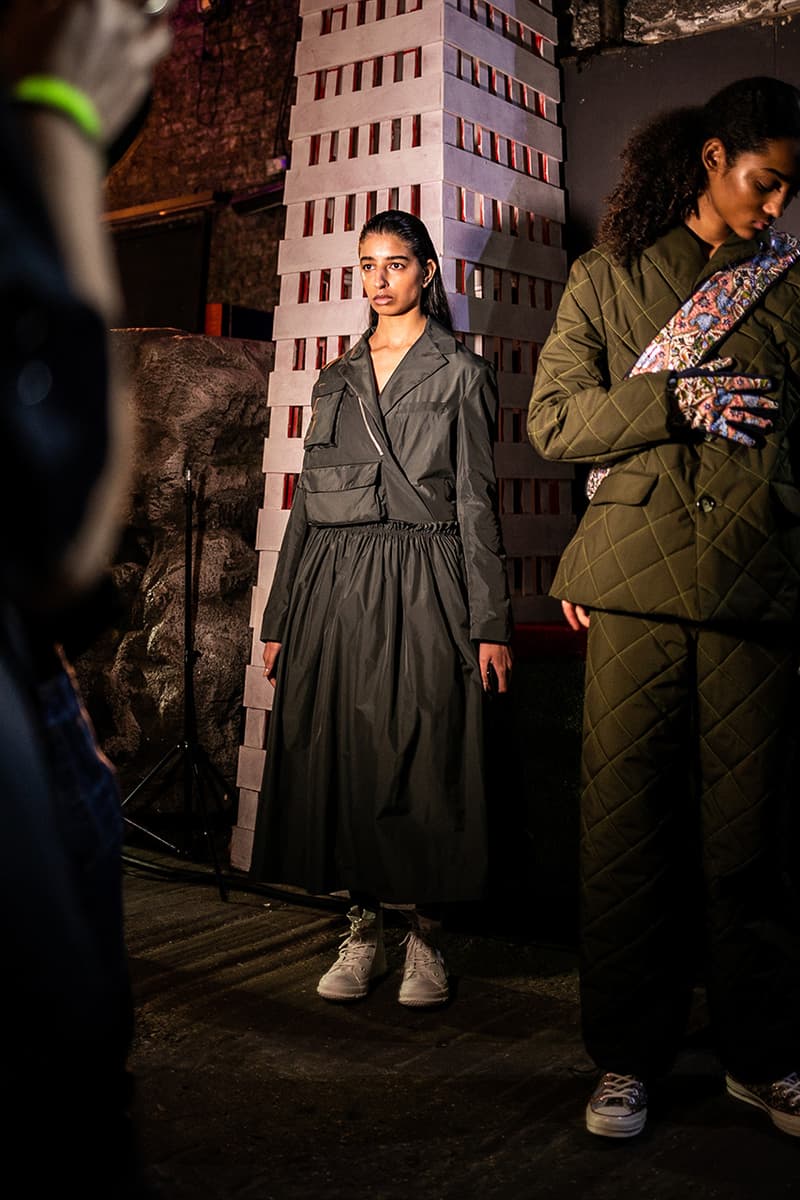 15 of 18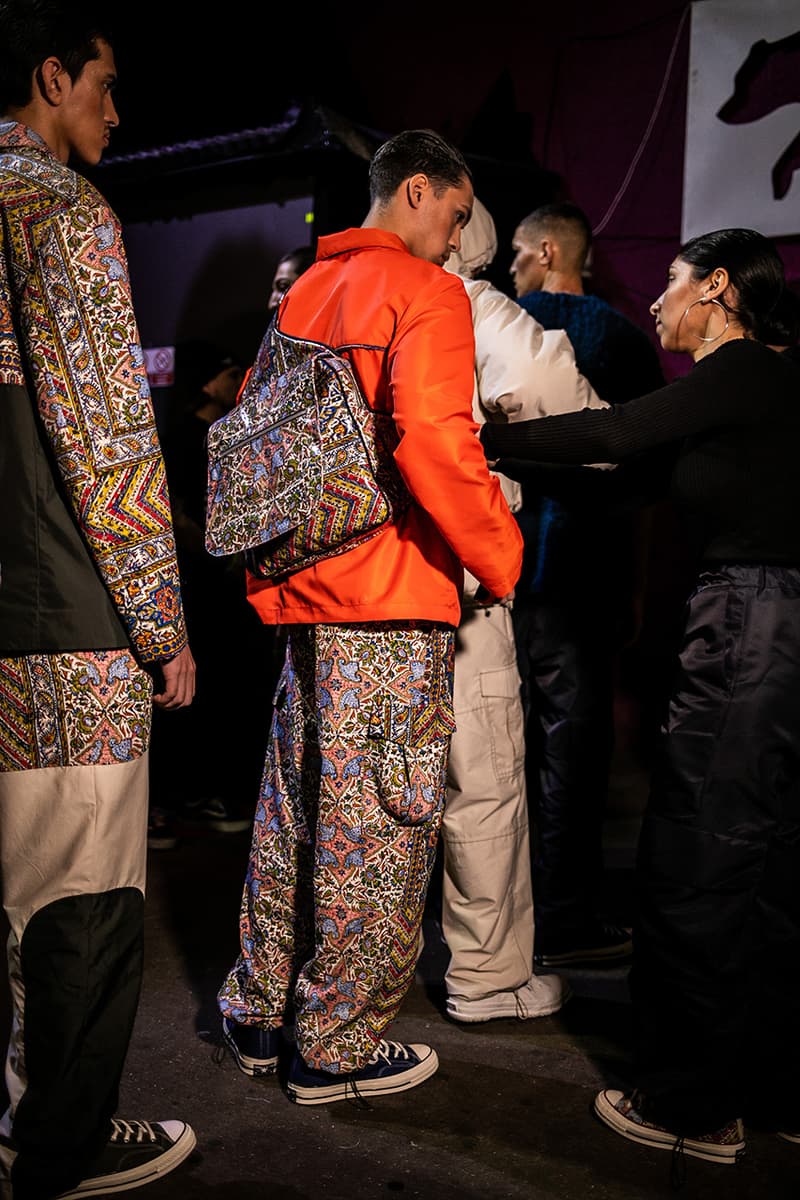 16 of 18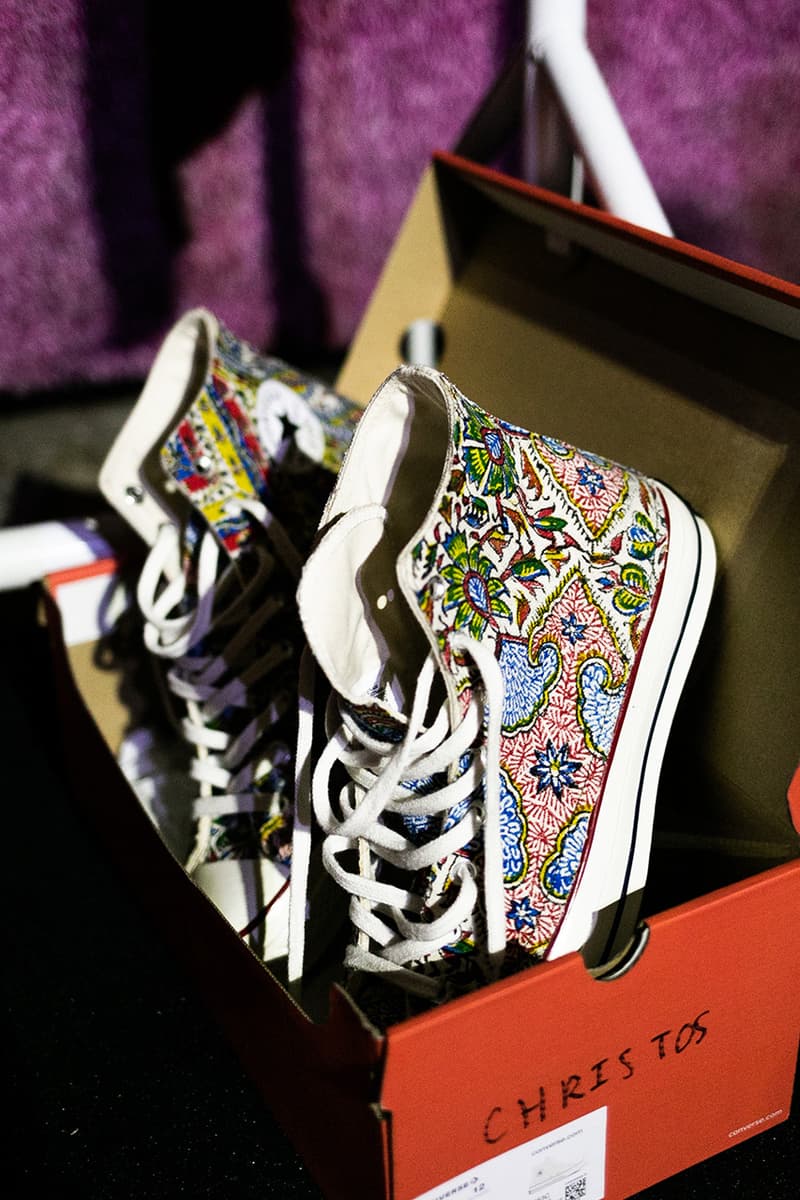 17 of 18
18 of 18
Paria Farzaneh opened her London Fashion Week: Men's Fall/Winter 2019 show with a sound familiar to most, as an iPhone alarm rang out around the show space. The rest of the show would continue to focus on what was described as "the mundanity and repetition of modern life, and the social barriers formed." Rather than walking down a catwalk, models were transported along a conveyor belt before ending up in a transparent box, except for the last model who was left out of the box. Explaining the staging of the show, Farzaneh added that it was to showcase "how everything just seems like a vicious cycle, everybody has the same alarm, everybody is doing the same things."
The collection saw Farzaneh continue to develop themes from her previous releases. The designer's use of pattern was apparent, as was references to her Iranian heritage. As well as Iranian fabric piping, the collection also featured pieces encased in a PVC fabric. Speaking backstage, Farzaneh explained that this was a reference to her grandmother's PVC-covered table. The collection also saw Farzaneh continue her ongoing relationship with Converse, bringing bright and intricate patterns to the classic Chuck Taylor silhouette.
Despite the references to previous collections, Farzaneh's Fall/Winter 2019 collection also saw the designer continue to develop her craft. The collection featured a new focus on tailoring and formal wear, including suits reworked into waterproof fabric as well as bold knitwear and elegant shirting. Acknowledging that this was an "unexpected turn," Farzaneh stated her belief that "uniform and looking smart needs to come back. We should get away from this streetwear movement, that's fast fashion, it's not here for life."
Take a look backstage at the collection in the gallery above. For more from London Fashion Week: Men's, go behind-the-scenes at Craig Green's show and Fashion East's Fall/Winter 2019 showcase.