Meek Mill, Jay-Z & Others Start New Criminal Justice Reform Organization
Philadelphia 76ers co-owner Michael Rubin, New England Patriots owner Rover Kraft and CNN host Van Jones are also involved.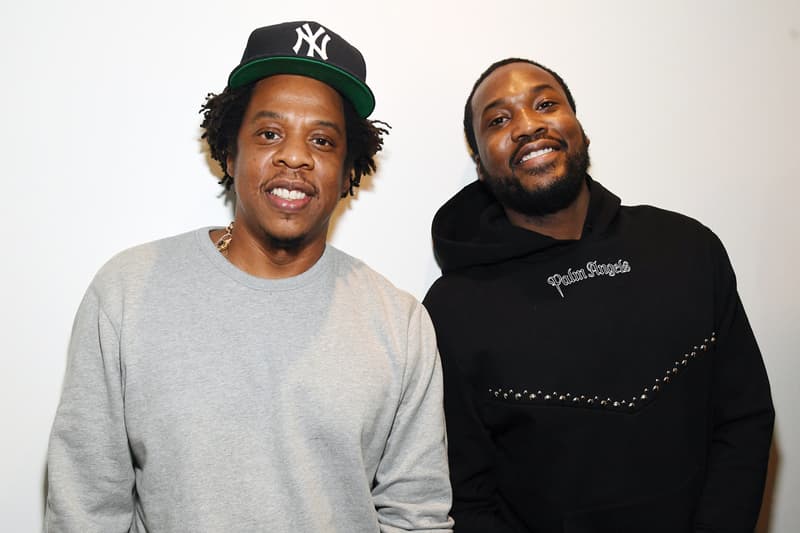 Meek Mill, Philadelphia 76ers co-owner Michael Rubin, Jay-Z and New England Patriots owner Robert Kraft launched their REFORM Alliance Foundation at New York City's John Jay College. In addition, CNN host Van Jones will serve as the CEO of the newly launched initiative. The foundation's main goal is to help raise awareness for criminal justice reform, fighting for wrongly convicted inmates and providing help and rehabilitation for felons looking to start over.
"This is not a Democratic issue or a Republican issue, it's really about right and wrong," Rubin said during his speech at the press conference. "We need to really make sure the punishments actually fit the crime and we don't have people stuck in the system because of illogical laws that make no sense."
"I think the attention that Meek brought to this issue is because of his celebrity and the egregiousness of the crime — popping a wheelie and breaking up a bike — is what sparked the match for the nation," Jay-Z said during the discussion. "He had to work hard and we have to applaud him, because every setback he came out stronger and that really takes a dedicated person."
Last year, Meek Mill brought national attention to prison reform while he was fighting a two-to-four-year sentence after Philadelphia judge Genece Brinkley found him guilty of violating parole connected to a decade old gun and drug case. Rubin, alongside Jay-Z and Kraft were very involved in Meek's case and have been working with the rapper since his release last April.