Lil Wayne's "I Ain't Sh*t Without You" Tour Gets a Mini-Documentary
Released in partnership with TIDAL.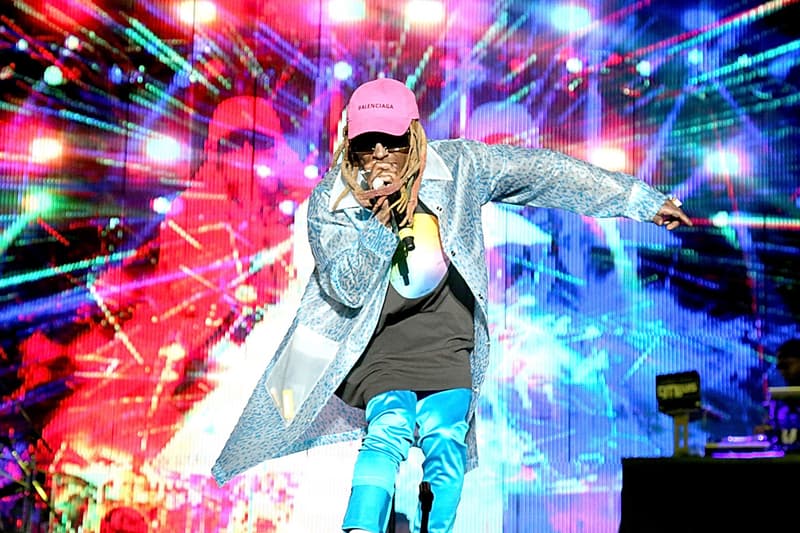 Last month, GRAMMY award-winning artist Lil Wayne went on to announce a unique fan appreciation mini-tour appropriately called "I Ain't Sh*t Without You." The four-city event was presented in partnership with TIDAL and Sprint, with the various stops of Houston, Atlanta, Washington D.C. and Chicago being selected via fan votes.
Nearly a month after the conclusion of the tour, TIDAL has released a short but powerful behind-the-scenes documentary that features performance footage, interviews with fans, and some wise words from Weezy, who constantly shows his immense love and appreciation for his admirers.
"I ain't sh*t without my fans – plain and simple. I'm an artist that got big off of putting out free music. I started putting mixtapes out, that's how I always did it…just giving out free music. I always wanted to be heard, and you listen," Weezy states in the mini-doc.
For fans that couldn't attend the shows, TIDAL exclusively live-streamed the artists Chicago show which can still be viewed via its website.
Lil Wayne recently performed alongside Imagine Dragons at the College Football Playoff National Championship, just dropped a remix for LSD's "Genius," and is currently gearing up for his headlining performance at the Broccoli City festival in Washington D.C..
Be sure to checkout the documentary below, and for more related news, an unauthorized Drake documentary is currently streaming on Netflix, Amazon, and iTunes.
Last show on the I AINT SH*T WITHOUT YOU tour is TONIGHT. We're livestreaming the entire Chicago show on @TIDAL ???? Head to https://t.co/NmBTtxD6ZK tonight to ✔️ it out. #TIDALXLilWayne pic.twitter.com/EOKVgPXqrA

— Lil Wayne WEEZY F (@LilTunechi) December 23, 2018