Update: Lil Wayne Shares Fan-Voted I Ain't Sh*t Without You Tour Dates
He also teased another tour with Drake.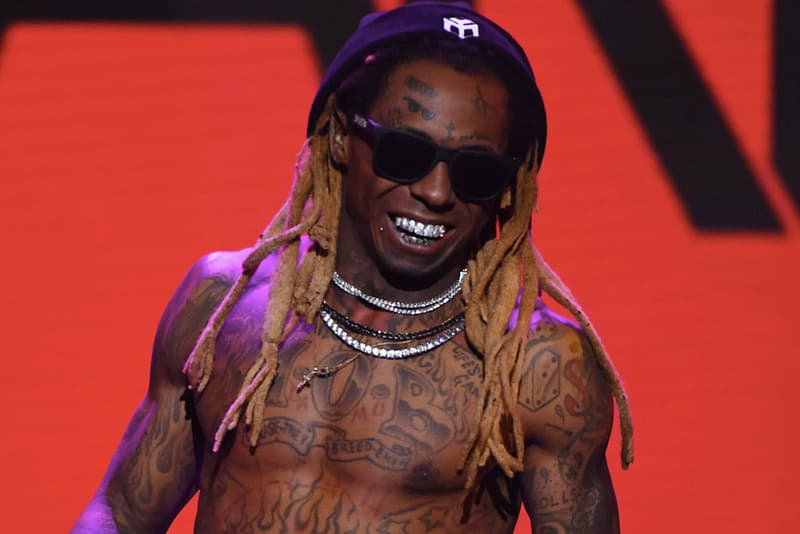 Update (Dec. 11, 3:38 pm):
The New Orleans native is headed to Houston on Dec. 17, Atlanta on Dec. 19, D.C. on Dec. 21, and Chicago on Dec. 23.
Original Story:
Lil Wayne teams up with TIDAL for his upcoming tour titled I Ain't Sh*t Without You. The rapper made the announcement Monday (Dec. 3) and teased the chance for fans to hear unreleased music while he's in the city.
"I wanna say I appreciate you and thank you," Wayne said in a video message. "I'm teaming up with TIDAL to show you just how much I appreciate you, so with that said I'm stoked to announce my motherfuckin' I Ain't Sh*t Without You Tour."
He continues, "It's going to be a real intimate setting, some different shit… It's gonna be intimate but I'm still gonna go crazy, you might get to hear some shit you never heard, some shit people may never hear."
Fans will be able to vote to have Lil Wayne perform in their own city, with the winners to be announced on Dec. 10. The four stops on the tour will be voted for by fans, and for those who are not able to attend, the show will be live-streamed on TIDAL. "This year has been amazing and I'm so grateful for all the love Tha Carter V has gotten," said Lil Wayne upon announcing the tour. "There's no better way to wrap up 2018 than to spend it with the people who mean the most to me—my fans!"
In other news, During the final stop of the Aubrey and the Three Migos tour, Drake played a congratulatory clip from Wayne. In The video, Weezy seems to hint at doing a follow-up to Drake Vs Lil Wayne tour, which took play four years ago.
"Champagne, what's up, man? Congratulations on your tour. You a bad motherfucker. Much success, much love, much props, much credit, all due, all well deserved. You earned it all bro," he began, before pitching another round of tour dates. "I can't wait to get back on that stage and we do our own tour again. 'Drake vs. Tune, Wayne,'
See both videos below.
Thank y'all for the love!

Stoked to hit Houston on 12/17, Atlanta on 12/19, D.C. on 12/21, and Chicago on 12/23 with @TIDAL on the I AIN'T SH*T WITHOUT YOU tour.

RSVP for tickets on https://t.co/NmBTtxD6ZK #TIDALXLilWayne ? pic.twitter.com/AlHIsWolZi

— Lil Wayne WEEZY F (@LilTunechi) December 11, 2018