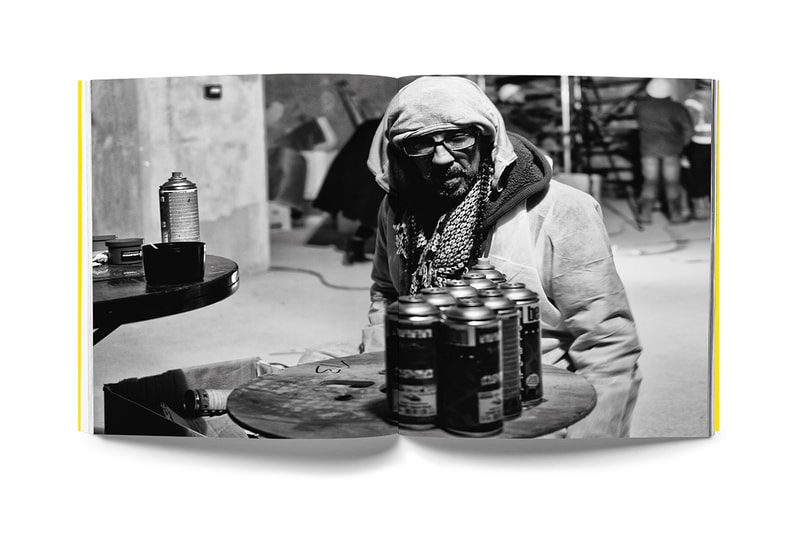 Best Art Drops: 'Futura 2000 Full Frame' Book, Yeenjoy Studio 'Fat Buu' Incense Chamber & More
Including a new limited edition print by Yoon Hyup.
---
Every week we spotlight the best art drops by leading artists, galleries, museums and contemporary art platforms across the globe. Listed items normally encompass original artworks, prints, collectible figures, collaborative merchandise and more.
For our latest installment: Magda Danysz just unveiled a new monograph in homage to legendary artist Futura, art collective Yeenjoy Studio released a new Fat Buu incense chamber, Avant Arte kicks off its latest print edition with Michael Kagan, Yoon Hyup announced a new pop-up exhibition with sellable works in NYC, and New York Sunshine dropped collaborative merchandise for Art Basel Miami 2018.
Check out the list below.
Futura 2000 Full Frame by Magda Danysz Available for Pre-Order
Release Date: Available for pre-order at Drago Publisher
Release Price: $56.60 USD
Magda Danysz just unveiled a new monograph spotlighting most-iconic graffiti artist Futura. Entitled Futura 2000 Full Frame, the expansive book chronicles the prolific career of the artist from the 1980s until today. Highlights include behind-the-scenes photos of Futura and his artworks as well as images of collaborations with major brands such as Nike, Levi's, Vans, Hennessy, Medicom Toy, and more. "Futura was one of those artists – and they were very, very rare – who had the original style to evolve beyond graffiti," said Charlie Ahearn.
Yeenjoy Studio Releases Fat Buu Incense Chamber
Release Date: Available for pre-order Woaw Store
Release Price: $300 USD
Master craftsmen of porcelain works, Yeenjoy Studio, has released a new incense chamber inspired by the famed Dragon Ball character Fat Buu. Standing at 21.5 centimeters tall, the beloved cartoon was sculpted with its hands pressed against its cheeks and its tongue sticking out. The collectible is now available for pre-order at Woaw Store's online website.
Avant Arte Launches Michael Kagan We Leave As We Came Print
Release Date: Available December 12 at Avant Arte
Release Price: $720 USD
Emerging contemporary art purveyor Avant Arte is set to launch its latest print edition with New York City-based artist Michael Kagan. Kagan is known for his bold oil paintings that draw inspiration from archival NASA photographs. His use of the impasto technique elevates his compositions, offering a dramatic effect that merges figurative subjects with abstract shapes. The signed and numbered print entitled We Leave As We Came is sized at 71.12 x 72.39 centimeters. A total of 100 units have been made and will be available tomorrow at Avant Arte's website.
Yoon Hyup to Open NYC Pop-Up Exhibition with New Limited Prints
Release Date: December 13
Release Price: TBC
Brooklyn-based Korean artist Yoon Hyup returns with a new pop-up exhibition to launch in New York City this week. The artist, widely-recognized for his signature dot-and-line compositions, recently took to Instagram to tease special edition prints that will release at the Thursday showcase. Stay tuned for more details and be sure to follow Yoon Hyup on Instagram to see more projects.
New York Sunshine Drops Collaborative Apparel at Art Basel Miami 2018
Release Date: Available now on New York Sunshine
Release Price: $60 USD – $210 USD
New York Sunshine founder and multidisciplinary artist John Margaritis recently launched a solo exhibition entitled "BROKEN TIME" during Art Basel Miami 2018. Accompanying the works is New York Sunshine's collaborative merchandise with Dewalt & Milwaukee spanning T-shirts, sweatpants, and more. The art collective also launched a pop-up shop with Flight Club in Miami's Design District during the event.