Heinz Is Making "Ketchup Caviar" for Valentine's Day
Part of Valen-HEINZ day.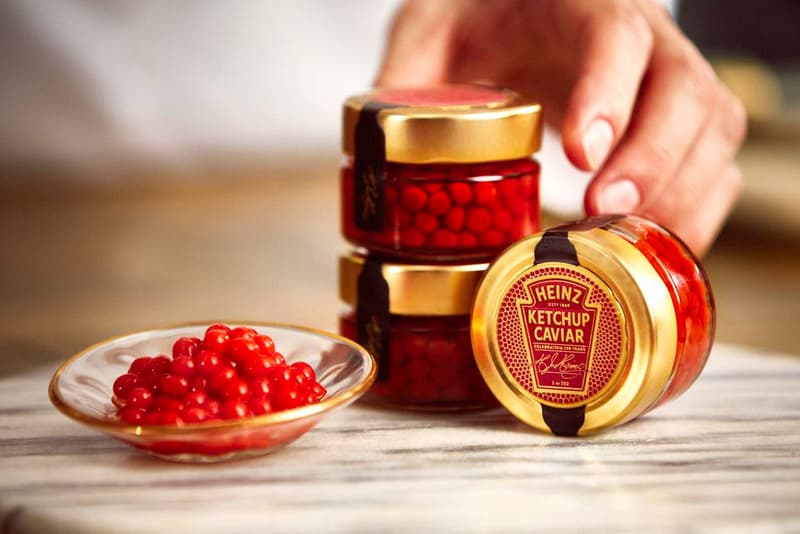 Heinz Ketchup US has just announced a new take on its household product. Looking to add a little fancy flair on its widely-used condiment, Heinz will be making 150 jars of a special "Ketchup Caviar."
Shedding a comical light on how some put ketchup on all foods, Heinz takes its product which can be found at most supermarkets, and elevates it by associating it with the expensive delicacy. Heinz takes the troll a step further by tying the Ketchup Caviar with Valentine's Day, a day when most couples are out indulging in fancy foods and romantic alone time.
Those looking in this novelty version of ketchup will be saddened to learn that it is not for sale, but instead, will be given away to Twitter users who Tweet @HeinzKetchup_US using the hashtags #HeinzKetchupCaviar and #sweeps during January 24 — January 28. How a try, and see if you are one of the lucky 150 who receive this clever take on ketchup.
In other food news, Gordon Ramsay says the wings aren't good on Hot Ones.
America's favorite ketchup presents America's favorite caviar. Reply with #HeinzKetchupCaviar and #Sweeps for the chance to get your hands on one of 150 jars this Valen-HEINZ day. No purchase necessary. Rules linked in bio. pic.twitter.com/aa8NNebVk1

— Heinz Ketchup (@HeinzKetchup_US) January 24, 2019