These Are the Must-See Movies and TV Shows Premiering in January
New year, new content.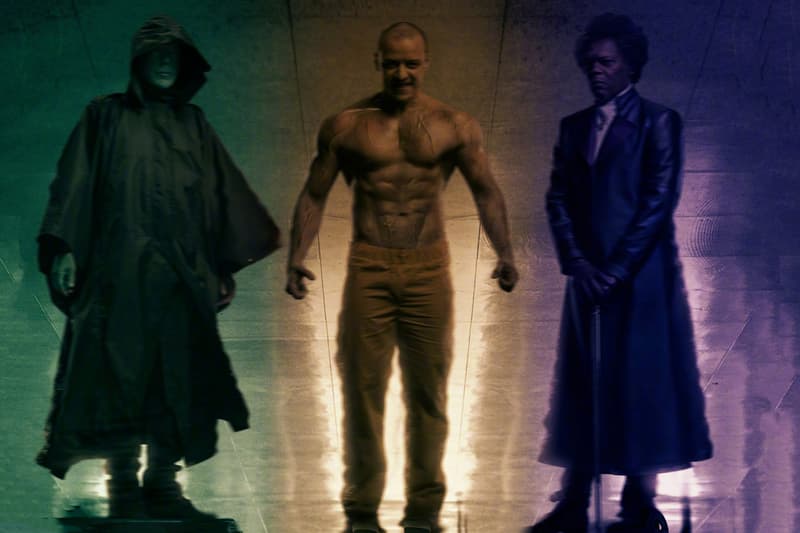 Welcome to 2019, glad you could make it. There's usually a dip in content this time of year, but where movies lack in quantity, television makes up in quality. Outside of M. Night Shyamalan's Unbreakable and Split sequel, Glass, television is offering a new season of DC's Young Justice and HBO's True Detective. Both shows return for their third outing after tumultuous second seasons, each for their own reasons.
Check out the list below, ranging from some of the must-see releases to the more under-the-radar films and TV shows to look forward to in January.
Movies
Escape Room (January 4)
Six strangers find themselves in circumstances beyond their control and must use their wits to survive.
Why it's worth your time: The escape room activity was a future horror movie plot waiting to happen. It has serious Cabin in The Woods vibes, which is a good thing, and looks to be as fun as the actual in-real-life game.
Replicas (January 11)
Replicas sees Keanu Reeves as a scientist trying to imprint a human brain to an artificial one. Reeves plays Will Foster, a synthetic biologist who loses his wife and children in a car accident and intends to bring them back with his experiment.
Why it's worth your time: The problem is the artificial brain is strapped to a machine that has an existential crisis once it becomes sentient. Man-playing-god stories are always great, especially when they involve mechanical overlords and Reeves as the protagonist. Don't expect Matrix excellence, but be prepared to strap in for a schlocky good time.
Glass (January 18)
Following the ending of Split, which takes place after the events of Unbreakable, we find the characters of Bruce Willis, Samuel L. Jackson, and James McAvoy locked up in an institution with a doctor played by Sarah Paulson, poised to evaluate the three men who are convinced they have powers like "comic book characters."
Why it's worth your time: Far and wide the hypest movie to release this month is the continuation of the Unbreakable trilogy we didn't know we needed. This realistic superhero movie looks like it's set to subvert expectations of the genre in a time when it's at its most popular–and we're here to watch it unfold with a twist.
TV
Young Justice: Outsiders (January 4, Cartoon Network)
Picking up where the show left off in Season 3, Outsiders will center around The Team and how they move out behind the shadow of their Justice League mentors, as they uncover a "metahuman" trafficking ring.
Why it's worth your time: It was devastating for fans when the show originally got canceled. It filled the void of a mature DC Animated series in an era of Teen Titans Go and solidified a kid-friendly course for these shows once it went away. Now that it's back (behind the paywall that is DC Universe) we finally get a resolution to the hot cliffhanger the last season finale left us.
Godzilla: The Planet Eater (January 9, Netflix)
Serving as the final installment of the Godzilla: Planet of the Monsters trilogy, this anime sees Godzilla Earth fighting his ultimate nemesis King Ghidorah, while the remaining forces on the planet attempt to figure out a way to stop them.
Why it's worth your time: This Netflix Godzilla trilogy has filled a void while fans await the new theatrical release coming out next year. And since it's animated, it allows the creators to tell a more expansive Zilla story instead of the rinse-wash-repeat plot that ends with a giant kaiju battle and a leveled metropolis.
True Detective Season 3 (January 13, HBO)
Starring Mahershala Ali and Stephen Dorff, the new TD plot will see the two aforementioned detectives attempt to solve a grisly missing children's case set in the Ozarks during the 1980's. Similar to the first season, the story will jump between three time periods as Ali looks back on the case.
Why it's worth your time: This is looking like a return to form for the series following a disappointing Season 2. This time, Ali and Dorff lead with a plot equally as gripping as the show's first outing. This looks like it was crafted with love and time, something HBO heads didn't comprehend when it rushed out the previous season.
Roswell, New Mexico (January 15, The CW)
After returning to her hometown of Roswell, New Mexico, the daughter of undocumented immigrants discovers her teenage crush is an alien who has kept his unearthly abilities hidden his entire life. She protects his secret as the two reconnect, but when a violent attack points to a greater alien presence on Earth, the politics of fear and hatred threaten to expose him.
Why it's worth your time: This show is a reboot of the original Roswell that aired in the '90s, as well as an adaptation more closely tied with its book series by Melinda Metz. It's been stated the show will "reflect the realities of its location in a state bordering Mexico," something the original show overlooked, despite taking place within the location.
Deadly Class (January 16, Syfy)
A coming-of-age story set against the backdrop of late 1980's counterculture, which follows a disillusioned teen recruited into a storied high school for assassins.
Why it's worth your time: This is a comic book adaptation of the same name by Rick Remender and Wes Craig. It's X-Men with a school full of assassins instead of mutants. All in all, it's still about weaponized youths during the Regan era, which is ripe for all sorts of parallels about American institutions. Hopefully, the series leans into those themes a little harder as the show goes on.
Star Trek: Discovery Season 2 (January 17, CBS)
The crew of the U.S.S. Discovery joins forces with Captain Pike to unravel the mystery of seven mysterious red signals that have appeared across the universe. Meanwhile, Spock and his half-sister tease a "defining moment for multiple civilizations, [and] billions of lives."
Why it's worth your time: Taking place nearly a decade before the original Star Trek series, the USS Enterprise and a younger, bearded Spock will be at the forefront this season. Trekkies will also be happy to know Section 31, an evil organization featured in Star Trek: Deep Space Nine, will play a "massive part" this time around.
Black Monday (January 20, Showtime)
Black Monday is a scathing comic commentary on the excess of the '80s. The film takes viewers back to October 19, 1987 – aka Black Monday, the worst stock market crash in the history of Wall Street. To this day, no one knows who caused it…until now.
Why it's worth your time: This Seth Rogan and Evan Goldberg produced show has Wolf of Wall Street written all over it, but with a humor similar to the Apatow alumn's own works.  With smart casting in the always underrated Regina Hall and Don Cheadle, this new series will assuredly be talked about in numerous year-end lists.
I Am The Night (January 28, TNT)
Fauna Hodel, who was given away by her teenage birth mother, begins to investigate the secrets to her past, following a sinister trail that swirls ever closer to an infamous Hollywood gynecologist connected to the legendary Black Dahlia murder. Then she meets a reporter whose reputation has been ruined by the story.
Why it's worth your time: Wonder Woman director Patty Jenkins has teamed up once again with actor Chris Pine for a limited series based on the autobiography of Fauna Hodel. It's a big move for two of the biggest names in Hollywood to do a series directly after the massive hit Wonder Woman was. It says even more for the medium of television, which is why we're expecting great things form this show.