'Rogue One: A Star Wars Story' Series Spinoff to Begin Filming in October 2019
With Diego Luna to return as Cassian Andor.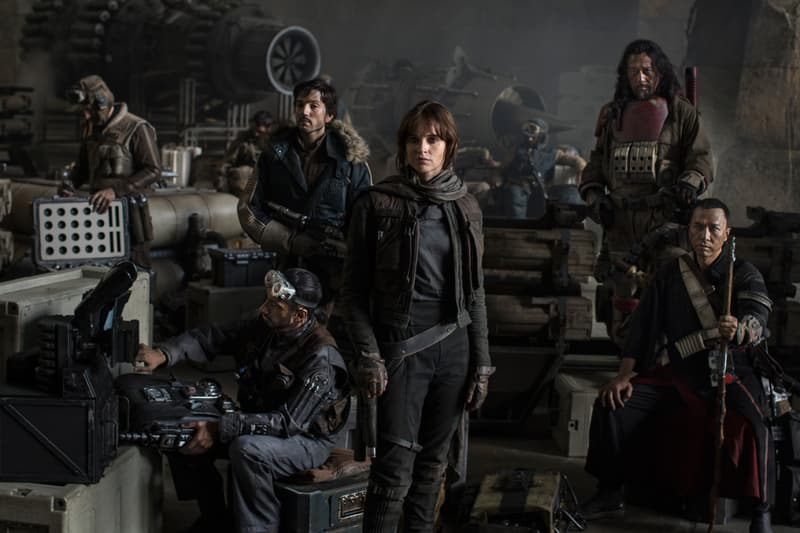 Earlier this winter, Disney announced plans for a live-action Star Wars series starring Diego Luna as Cassian Andor. According to new reports circling the web, the Rogue One: A Star Wars Story spinoff series will begin production in October 2019 with an aim for a 2020 release.
The show is described as a "rousing spy thriller [that] will explore tales filled with espionage and daring missions to restore hope to a galaxy in the grip of a ruthless Empire." It will also feature Diego Luna reprising his role as Cassian and will become the second live-action series from the Star Wars franchise to hit the Disney+ streaming service, joining The Mandalorian. Stephen Schiff will serve as showrunner.
"Going back to the Star Wars universe is very special for me," Cassian Andor actor Diego Luna shared in a statement when the series was announced. "I have so many memories of the great work we did together and the relationships I made throughout the journey. We have a fantastic adventure ahead of us, and this new exciting format will give us the chance to explore this character more deeply."
In related news, here's your first look at The Mandalorian.
Production is scheduled to commence in October 2019. https://t.co/Hy0SE2x01t

— Production Weekly (@prodweek) December 31, 2018