Jerry Lorenzo Designed Special Fear of God 1s for His Alma Mater
Check out the new colorways.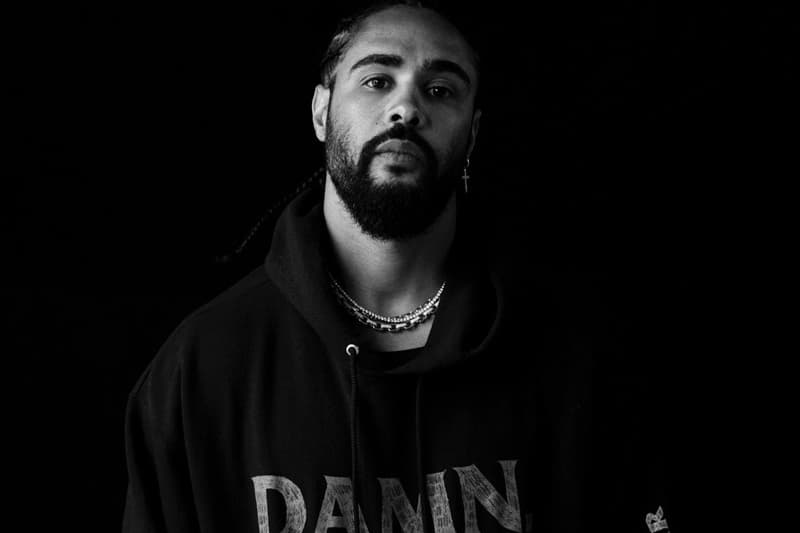 Ending 2018 with a bang, Fear of God-founder Jerry Lorenzo has taken to his personal Instagram account to showcase a new batch of Fear of God 1s, done in collaboration with Nike Basketball.
Crafted from a mostly mesh upper, which differs from the originals, these never-before-seen beige colorways come with a hit of either orange or yellow on the Huarache Light-inspired TPU cage. These special models have been designed by Lorenzo himself to honor his alma mater, Florida A&M University. According to Lorenzo, there are 20 to 30 more colorways that have yet to be revealed.
Check out his post and the full caption below:
"…over the past year we've sampled tons of sneakers in lots of colorways, fabrics, materials, etc… i design in 3d so i have to touch and feel it before pulling the trigger. my gifts are in physicality not photoshop. there's actually about 20 to 30 more vibes/sneakers in this box… some will see the light of day, some may forever live in this box… in an era of leaks, i'm not mad this colorway made the light of day… i actually love this orange box color cage and bone upper vibe… this shoe for was made for @famu_1887 mens/womens hoop teams… when i played baseball there in the 90's we didnt have coordinated team shoes and we just wore whatever we could afford… playing ball at a black college in the 90's was everything except D1. …anyhow, i said if i ever get the opportunity i'm going to make @famuathletics what michicgan and the fab 5 were to me in college or what orgegon is to kids today… so anyhow, this is a just a sample from that train of thought… not sure whether or not it sees the light of day or hits the @famuathletics teams, but thought i'd provide you with the context of the spirit behind this (sample) shoe… everything we do has reason and has foundation. we don't move on hype. and we dont ride waves."
In more footwear news, the Air Jordan 19 celebrates a career milestone for Carmelo in this week's footwear drops.