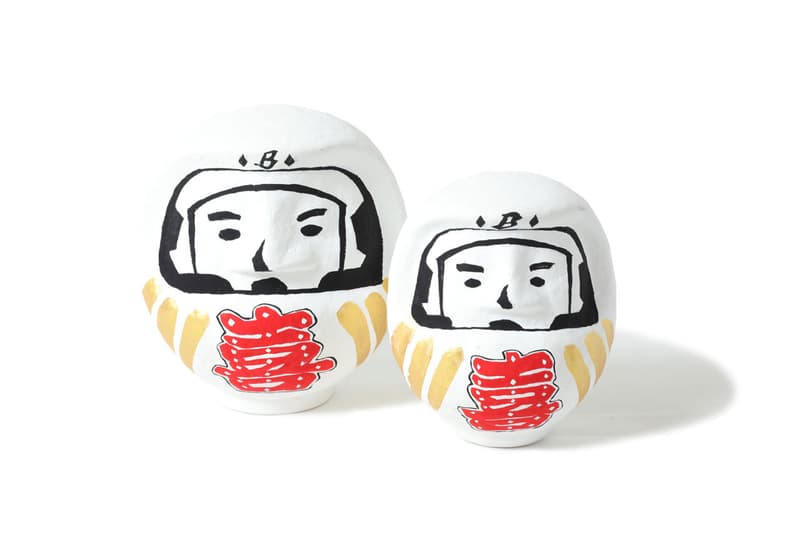 Best Art Drops: Billionaire Boys Club Daruma Dolls, Andy Warhol Catalog & More
Including limited 'KAZAN' figures by Gary Baseman x APPortfolio.
---
Every week we spotlight the best art drops by leading artists, galleries, museums and contemporary art platforms across the globe. Listed items typically encompass original artworks, prints, collectible figures, collaborative merchandise and more.
Ringing in the new year is a diverse batch of art objects spanning hand-painted Daruma Dolls by Billionaire Boys Club, Phaidon's recently-released Andy Warhol catalog, a sale of sought-after prints by Hikari Shimoda, and the Museum of Modern Art's hardcover book spotlighting acclaimed African American artist Charles White.
Check out the list below.
Billionaire Boys Club Japan Celebrates 2019 With Hand-Painted Astronaut Daruma Dolls
Release Date: Available now at Billionaire Boys Club Japan's website
Release Price: $50-$60 USD
Billionaire Boys Club Japan just released hand-painted Astronaut Daruma Dolls to kick off the new year. Daruma Dolls are long-believed to be tokens of good fortune and luck in Japanese culture, depicting the Buddhist monk Bodhidarma. For the brand's release, the small and large art objects feature the astronaut mascot embellished on the face of the two dolls. Rounding out the design is text on the back portion stating "WEALTH IS OF THE HEART AND MIND. NOT THE POCKET." Each piece was handcrafted in the small city of Takasaki in Japan's Gunma prefecture.
Phaidon Launches Complete & Authoritative Resource Catalog on Andy Warhol
Release Date: Available now at Phaidon's website
Release Price: $2,388 USD
Premier publisher Phaidon just released the definitive resource on Andy Warhol spanning an extended catalog of five volumes. The full collection features detailed commentary, documents, and illustrations of the iconic pop artist's 3,000+ works throughout his prolific career. Moreover, also included a series of rarely-published material is found within the book such as newspaper scraps and movie star publicity stills to name a few.
Gary Baseman x APPortfolio Debut Limited Edition KAZANS Set
Release Date: Available now for pre-order on APPortfolio's website
Release Price: $204 USD
American artist Gary Baseman is widely-recognized for his vivid, surrealist works spanning illustration, fine art, toy design, and animation. Baseman recently joined forces with APPortfolio to release a set of KAZANS. The limited edition sculptures were inspired by the artist's visits to Japan, boasting four special creatures: Morrie the Protector, Samzilla, NettaFish, and Wildgirl Freida. Each piece stands 20 centimeters tall and is expected to deliver by March 2019.
Eyes On Walls Kicks off Sale on Hikari Shimoda Fine Art Prints
Release Date: Available now on Eyes On Walls' website
Release Price: Starting at $22 USD
Leading fine art purveyor Eyes On Walls celebrated the new year with a massive sale on fine art prints. One of the representing artists is celebrated Japanese artist Hikari Shimoda who is selling a diverse range of prints that feature her signature subjects of devil-horned children with magnetizing eyes. These figures invoke "struggles and aspirations faced by adults in modern society," said the website.
MoMA Design Store Purveys New Hardcover Retrospective Book on Charles White
Release Date: Available now on MoMA Design Store's website
Release Price: $50 USD
The Museum of Modern Art in New York City is currently hosting a retrospective on seminal African American artist Charles White. From depicting socio-economic struggles to relationships, the Social Realist painter is heralded for his works that capture the beauty and humanity of African American people and culture. To further celebrate the show, the MoMA Design Store launched a hardcover book on White that features fine reproductions of the artist's paintings, drawings, and prints.