Travis Scott Pays Tribute to Mac Miller With New Freestyle
"Mac Miller I love you, always be my boy."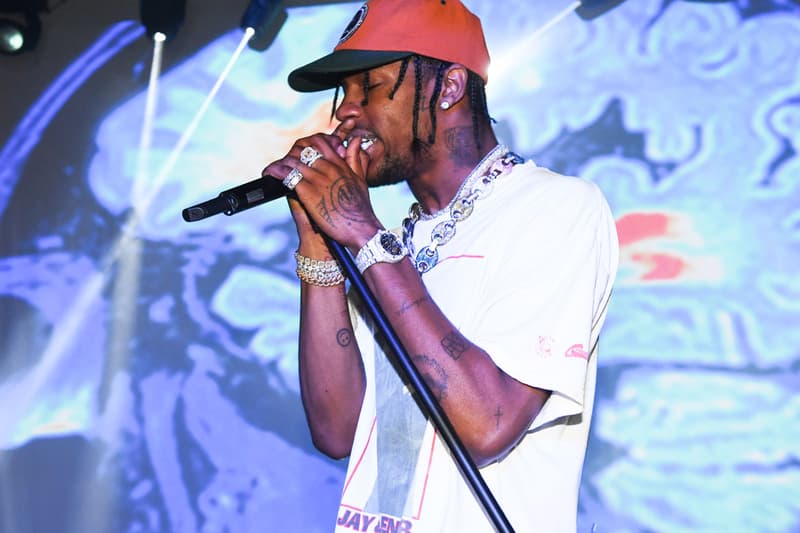 During his show on Saturday night in Las Vegas, Texas artist Travis Scott paid homage to late rapper Mac Miller by dropping a new freestyle.
"It's the superstar boy, Malcolm that's my boy/Mac Miller I love you, always be my boy," Travis rapped with auto-tune. "From that 412, yeah/From that 41210, yeah/It's that superstar boy, superstar boy/Mac Miller you the one, we love you f*cking boy/That's my mutherf*ckin' n*gga/Mac mutherf*ckin' Miller." Following the freestyle, Travis then launched into a version of SZA's "Love Galore." Watch the tribute in the video below.
Mac Miller passed away earlier this month from a reported overdose. The artist was only 26-years-old. Miller has openly battled substance abuse in the past which he also touches upon in many of his lyrics. Besides Scott, the likes of J. Cole, Chance the Rapper, Wiz Khalifa, Kid Cudi have all mourned Miller's passing, even his ex-girlfriend Ariana Grande shared a touching statement on social media.
Travis Scott shows his respects to Mac Miller while performing in Las Vegas pic.twitter.com/OT8zLzDSve

— FTP FLAME (@FTPflame) September 23, 2018