Ariana Grande Shares Touching Statement About Mac Miller
"I'm so sorry I couldn't fix or take your pain away."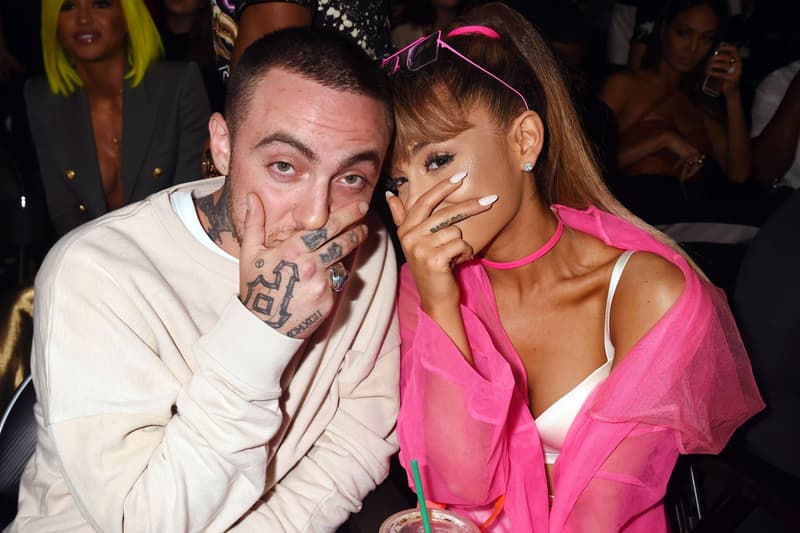 Just last week the music industry was shocked by the news of Mac Miller's untimely death. While fans and friends of the late rapper continue to mourn his death, Miller's ex-girlfriend Ariana Grande has finally released a statement after remaining silent over the past few days. Though she originally shared a photo of the rapper without a caption, Grande has now shared a heartfelt letter to her "dearest friend" along with a short video.
"i adored you from the day i met you when i was nineteen and i always will," she wrote. "we talked about this. so many times. i'm so mad, i'm so sad i don't know what to do. you were my dearest friend. for so long. above anything else. i'm so sorry i couldn't fix or take your pain away. i really wanted to. The kindest, sweetest soul with demons he never deserved. I hope you're okay now. Rest."
The pair dated for two years before breaking up earlier in May. Miller, who was found dead due to a possible overdose, was only 26-years-old. The rapper has openly battled substance abuse in the past which he also touches upon in many of his lyrics. The breaking news was first reported by TMZ.
Chance The Rapper, Kid Cudi, J. Cole, Wiz Khalifa and more have also shared their respects to Mac Miller.