Tiger Woods Wins Tour Championship, First PGA Win in Five Years
Capping a comeback that's been years in the making.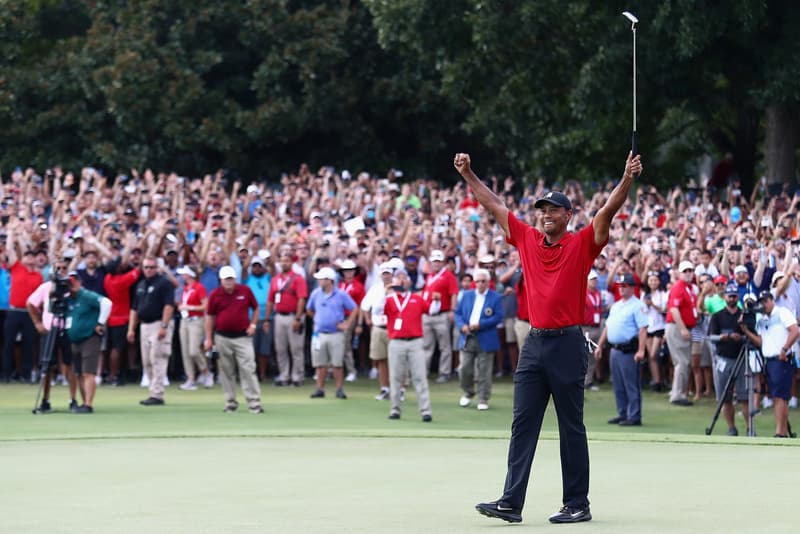 Tiger Woods capped off a masterful weekend today, winning the Tour Championship at Georgia's East Lake Course by two strokes, marking his first PGA win since 2013. The 42-year-old shot a 71 in his fourth round on Sunday, finishing the tournament 11 strokes under par, ahead of Billy Horschel's 9 under in second place.
Woods' stellar performance also helped move him down to second place from 20th in the final FedEx Cup standings, while Justin Rose took home the top $10 million USD prize with his tie for fourth. Additionally, this PGA Tour win makes 80 for Woods, trailing only Sam Snead with 82.
Having spent the last half-decade battling career-threatening back injuries and a number of personal issues, this win solidifies Tiger's return to competitive form. We just hope he stays healthy when next season's PGA Tour tees off.
"I just can't believe I pulled this off."@TigerWoods gets emotional after winning the @PlayoffFinale. pic.twitter.com/xArdILhpPn

— PGA TOUR (@PGATOUR) September 23, 2018
Number of wins for @TigerWoods:

??????????
??????????
??????????
??????????
??????????
??????????
??????????
??????????#LiveUnderPar pic.twitter.com/6b2bJj161r

— PGA TOUR (@PGATOUR) September 23, 2018
Wow. ? pic.twitter.com/klf7PLfVv9

— PGA TOUR (@PGATOUR) September 23, 2018