Japan Becomes First Nation to Successfully Land Rovers on Asteroid, Robots Send Back Images
JAXA plans to collect rock and soil samples in October.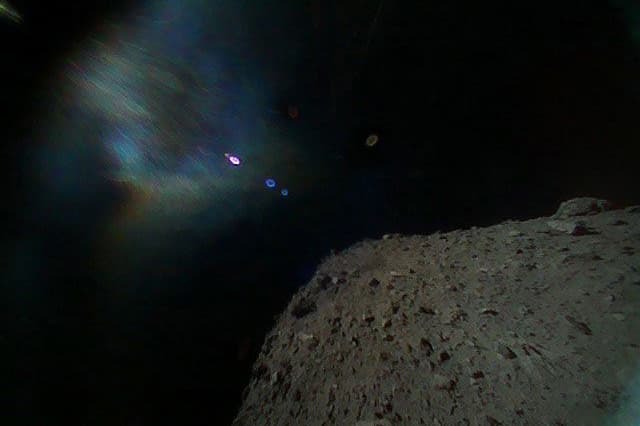 This past weekend, Japan and its space agency, JAXA, has become the first nation to successfully land rovers on a moving asteroid, and the two robots have already begun sending images and data back to Earth. The compact MINERVA-II1 rovers, consisting of Rover-1A and Rover-1B, landed on the 1km-wide asteroid Ryugu on September 21. Analysts have confirmed the two rovers are in good condition and moving along the asteroid's surface.
Marking a historic moment in space research, scientists hope the rovers will help shed light on the origins of our solor system. While Rovers 1A and 1B will be collecting images and surface temperature data, mothership Hayabusa-2 plans to descend to the surface of Ryugu in late October to collect rock and soil samples. Further on in the mission, JAXA will attempt detonate an explosive charge that will punch a crater into the surface of Ryugu, where Hayabusa-2 would then travel into the crater to collect fresh rocks that have not been altered by exposure to space.
The spacecraft will depart Ryugu in December 2019 with the intention of returning to Earth with the asteroid samples in 2020.
Take a look at the rovers' photos below.
This dynamic photo was captured by Rover-1A on September 22 at around 11:44 JST. It was taken on Ryugu's surface during a hop. The left-half is the surface of Ryugu, while the white region on the right is due to sunlight. (Hayabusa2 Project) pic.twitter.com/IQLsFd4gJu

— HAYABUSA2@JAXA (@haya2e_jaxa) September 22, 2018

In other space-related news, SpaceX recently previewed its Mars Base Alpha and new BFR design.