Timberland and Christopher Raeburn Host Green Space at Bread&&Butter Berlin
A breath of fresh air.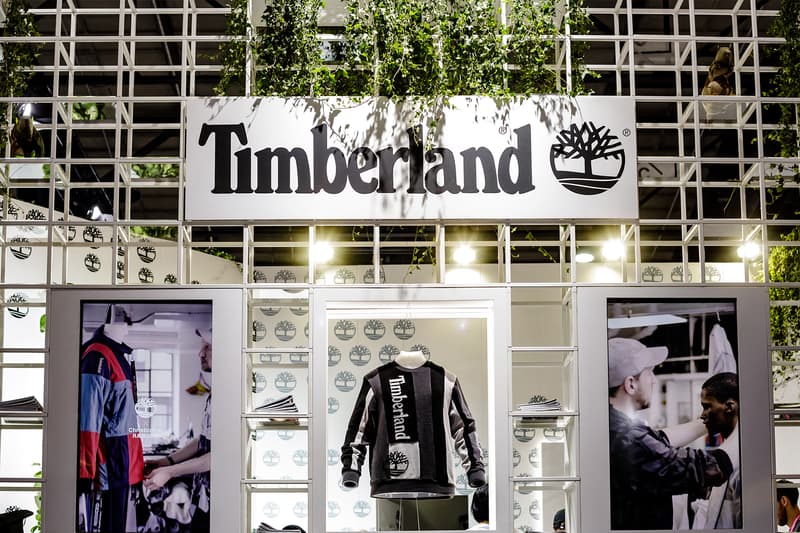 1 of 10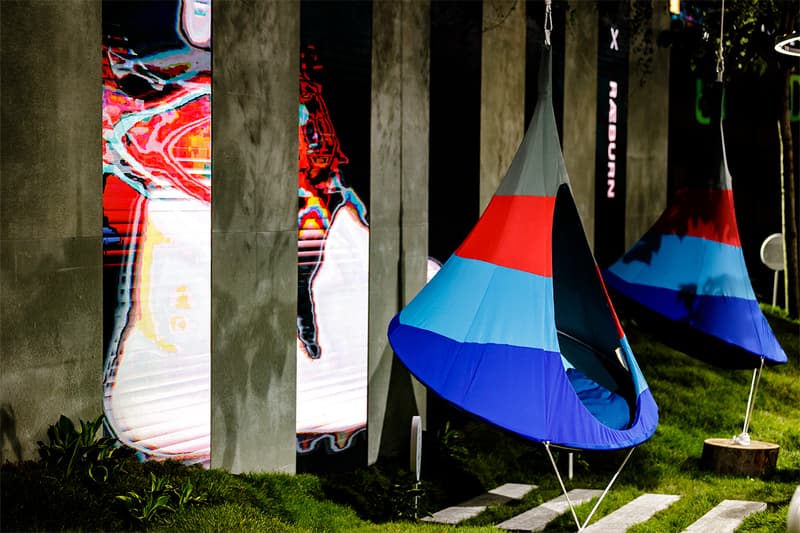 2 of 10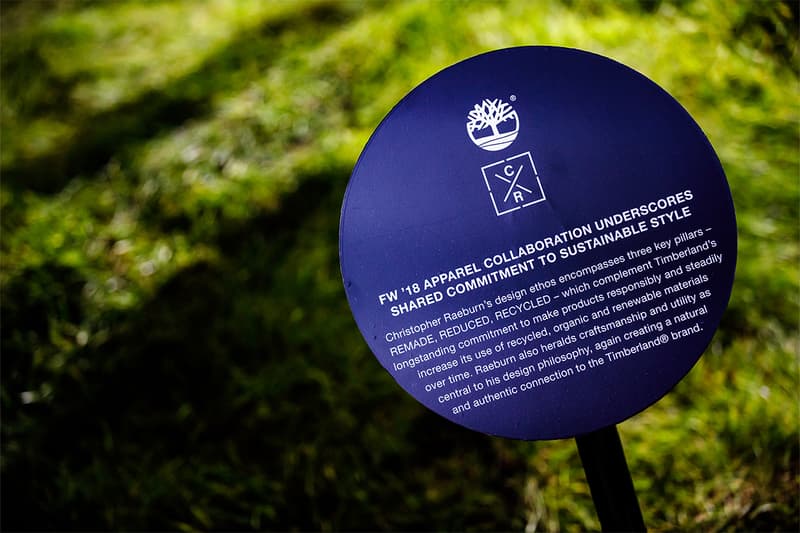 3 of 10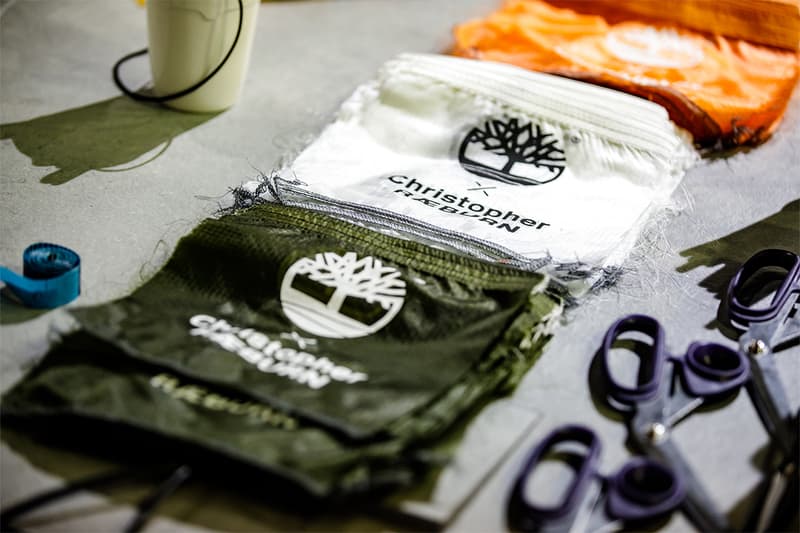 4 of 10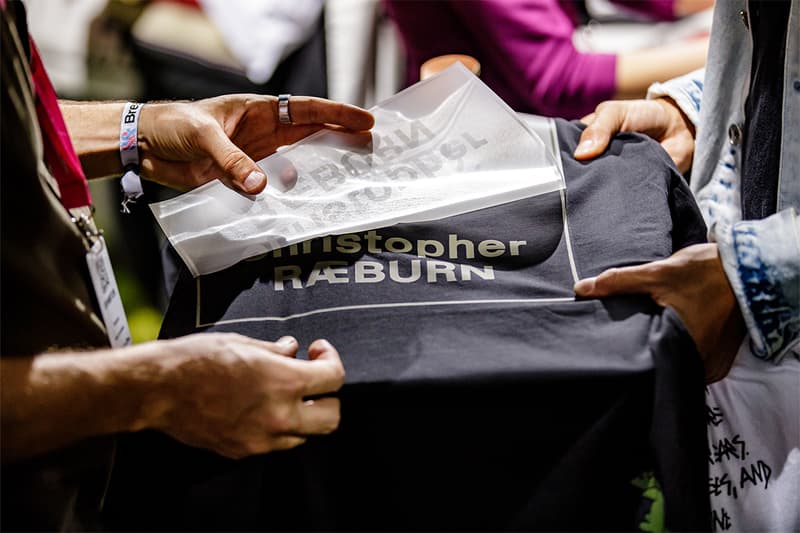 5 of 10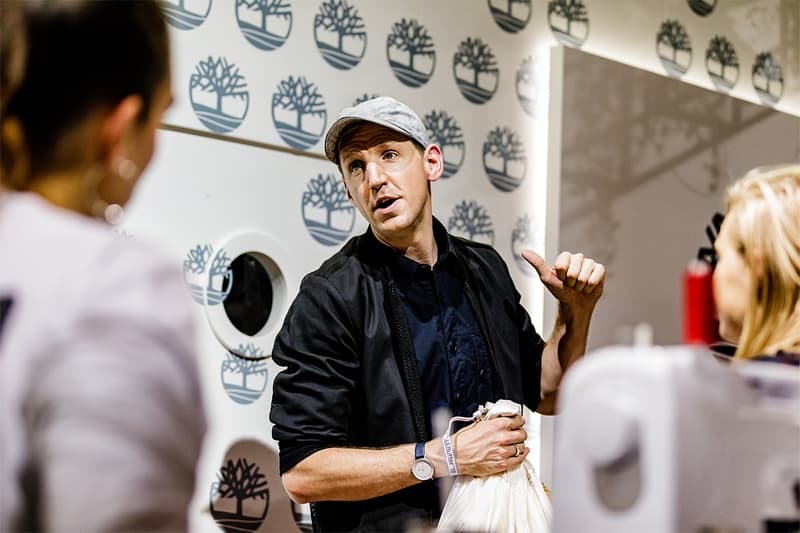 6 of 10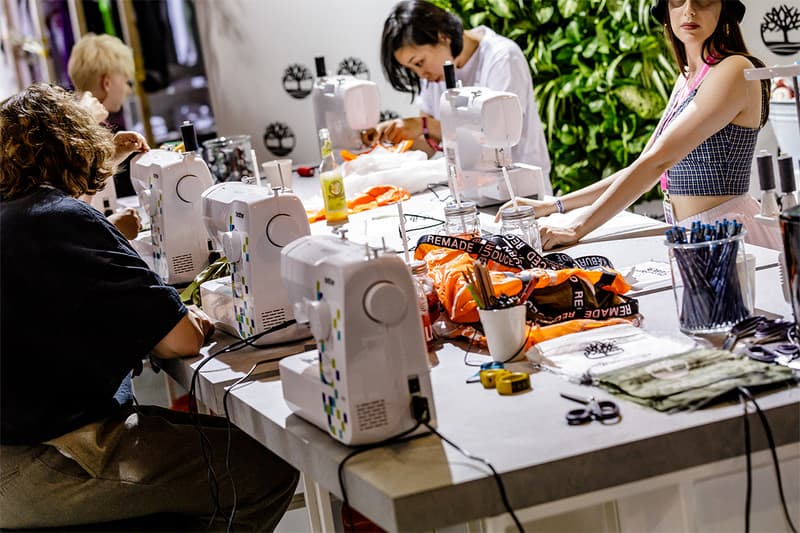 7 of 10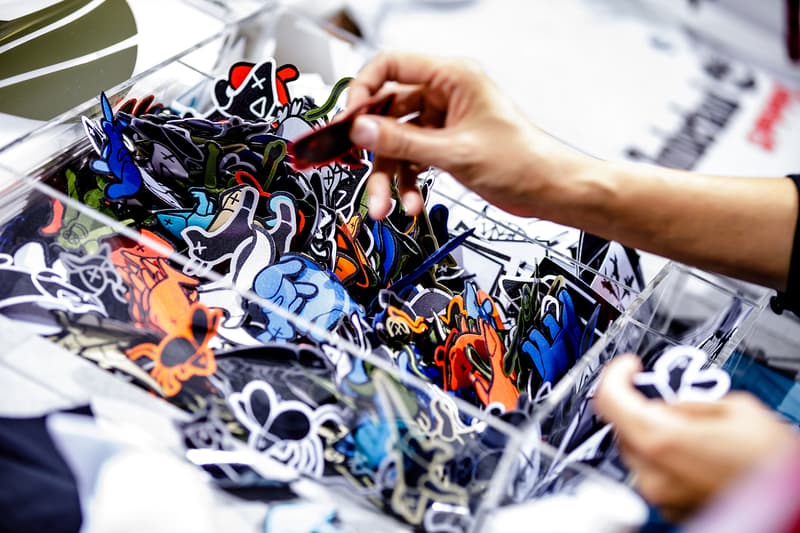 8 of 10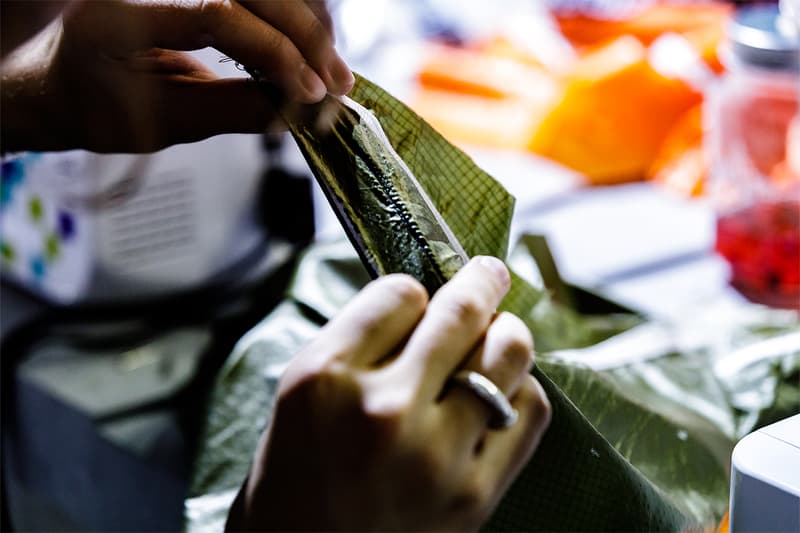 9 of 10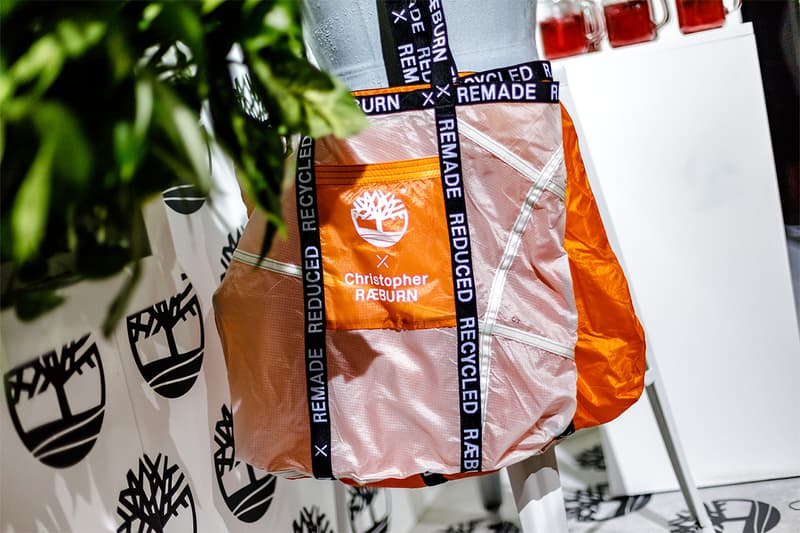 10 of 10
Timberland recently launched an immersive green space at Bread&&Butter Berlin last weekend. The space hosted workshops where guests could create their own sustainable products, including Christopher Raeburn's iconic repurposed parachute tote bags, with guidance from the Timberland collaborator himself. Raeburn wanted visitors to experience the creation from start to finish – from cutting pieces of the defunct parachute, to choosing color swatches to re-create the iconic Raeburn accessory. "Hopefully what you experience here is really unique," the designer told workshop participants. The installation championed the materials present in the designer's collection, such as ethically-sourced organic cotton and recycled PET (derived from plastic bottles).
The 3-day pop-up included clothing from the Timberland and Christopher Raeburn Fall/Winter 2018 collaboration hosted in the space featuring real trees, grass, and large Raeburn-signature blue and red animals made of recycled excess fabric from the Fall/Winter 2018 show. Each inflated seven foot tall animal could be folded into a small bag. "For me, it wasn't just about the product. It's really important to teach responsible design in a playful, cool way. We wanted the space to have these different zones which would underpin everything Timberland is really about – the ability to get outdoors," Raeburn said. Both Raeburn and Timberland focus on innovative craftsmanship focused on sustainability and the environment. This is the first leg of a longstanding collaboration which will be available at the end of October at selected stores, including the Timberland web store and Zalando.