London Fashion Week Men's: Christopher Raeburn Talks Us Through His Collaboration with Timberland
The two brands collaborate with an ethical foot forward.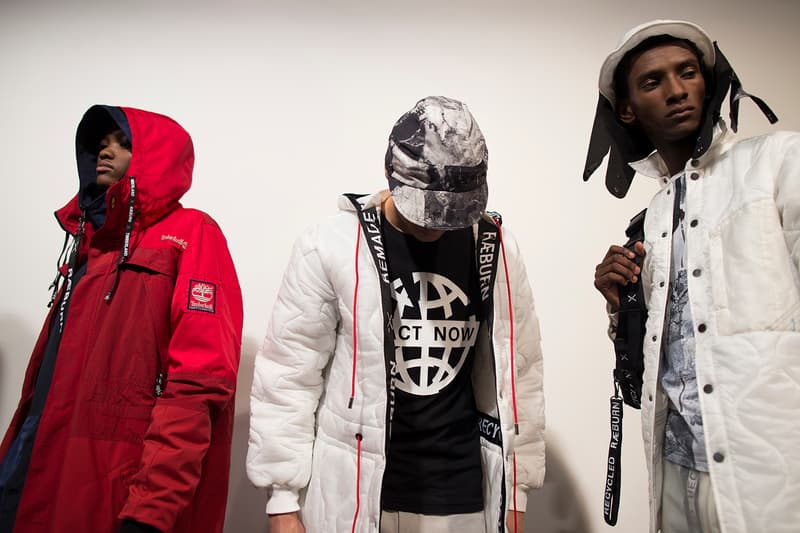 1 of 16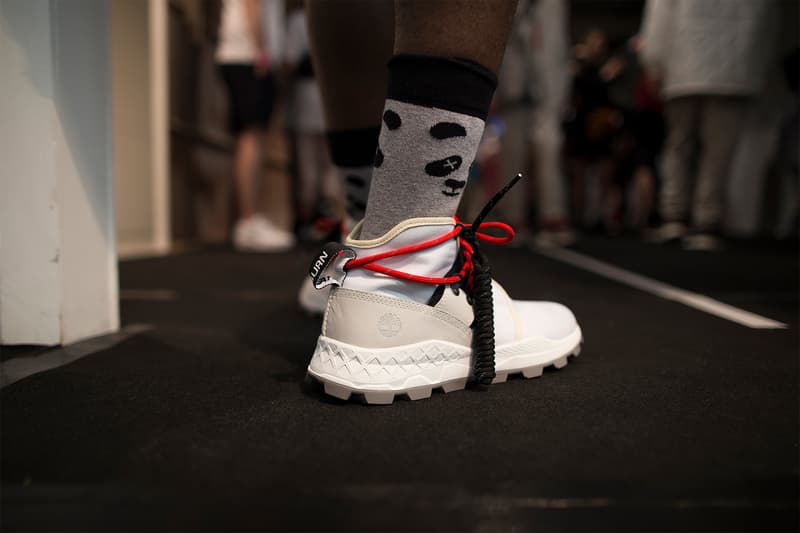 2 of 16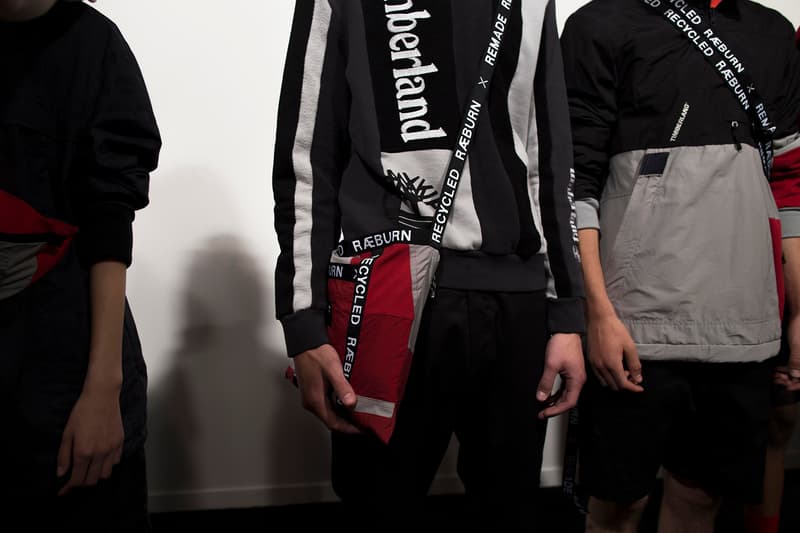 3 of 16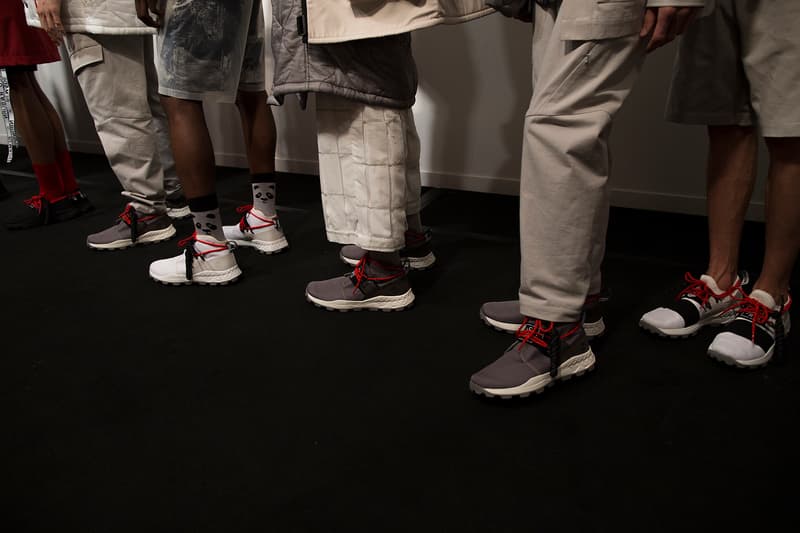 4 of 16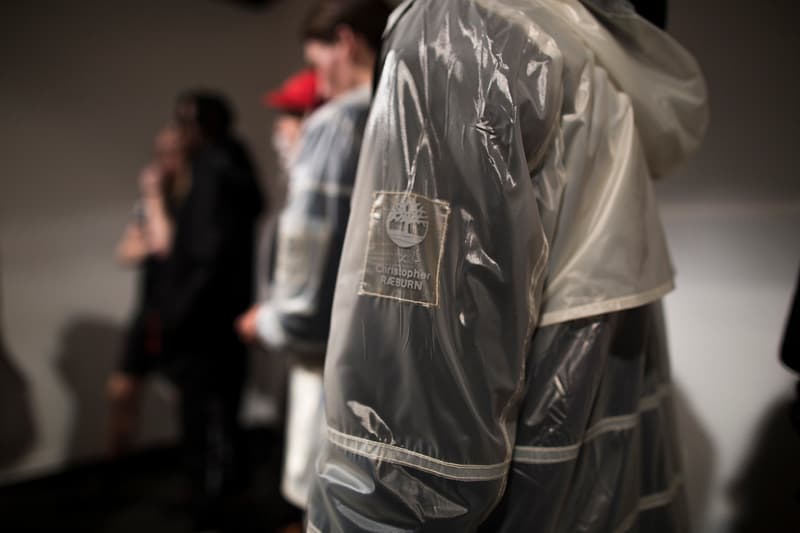 5 of 16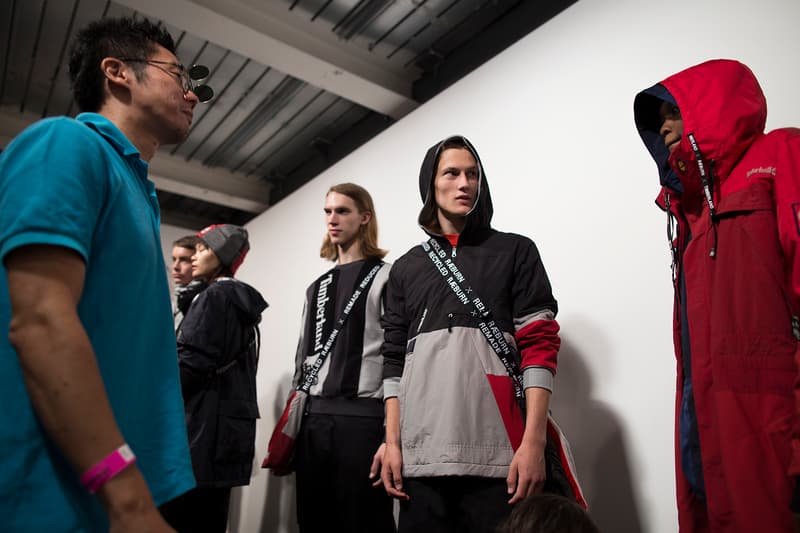 6 of 16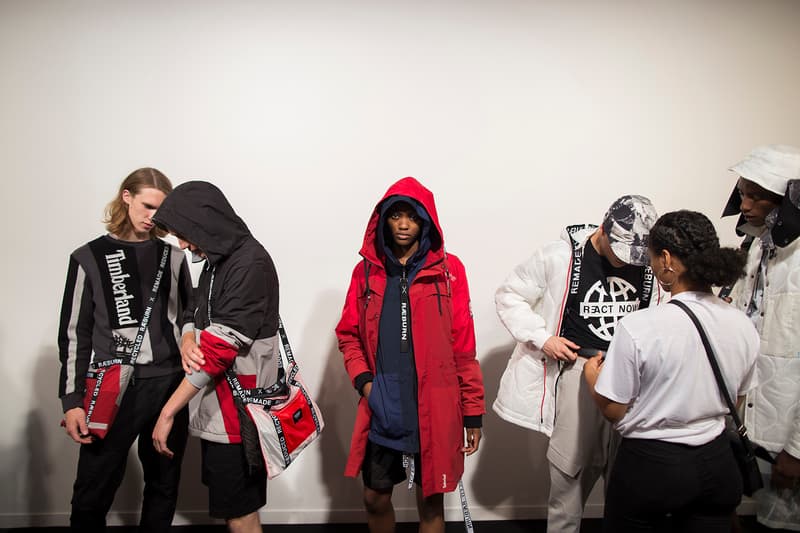 7 of 16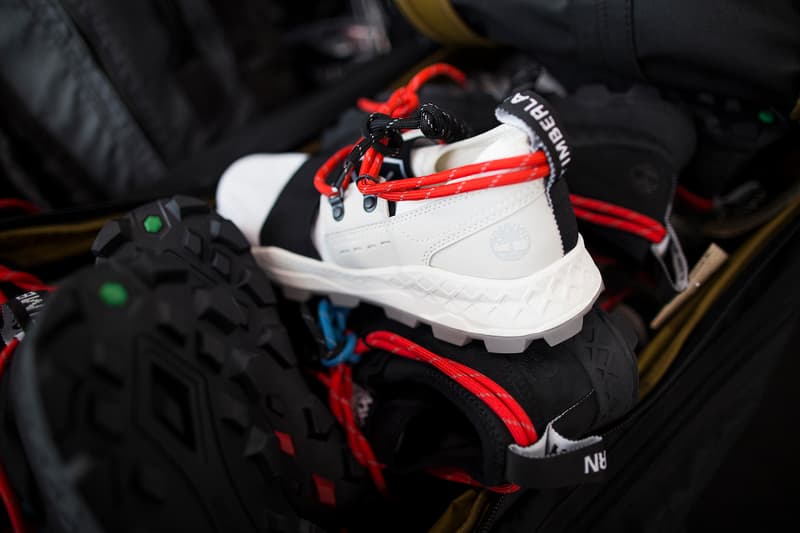 8 of 16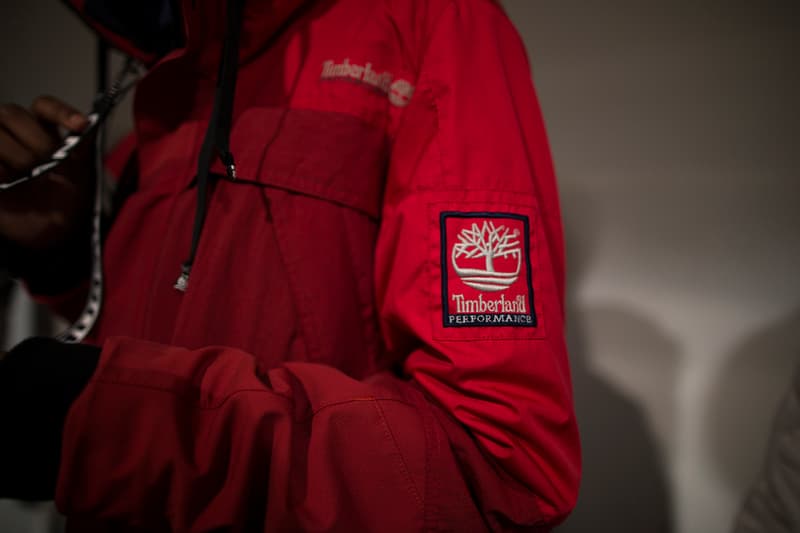 9 of 16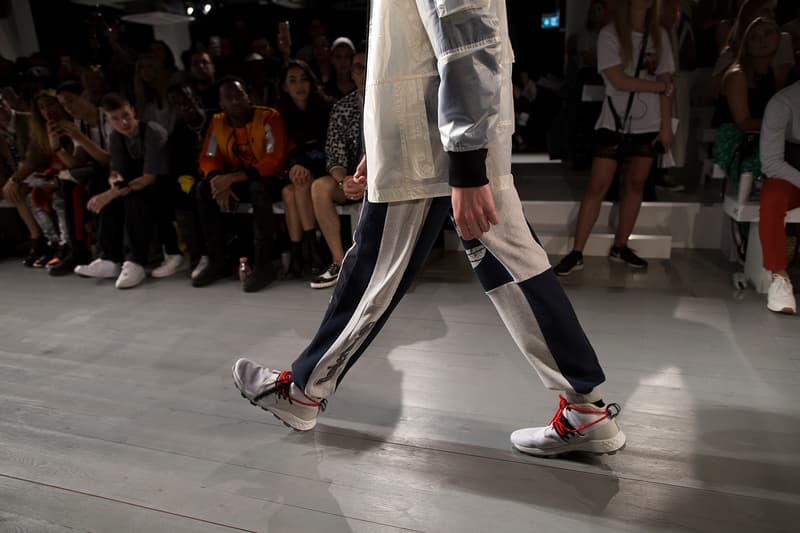 10 of 16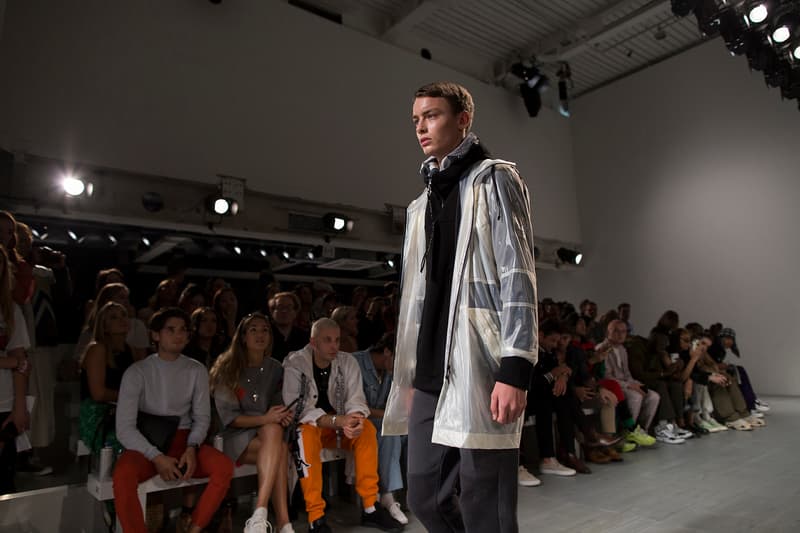 11 of 16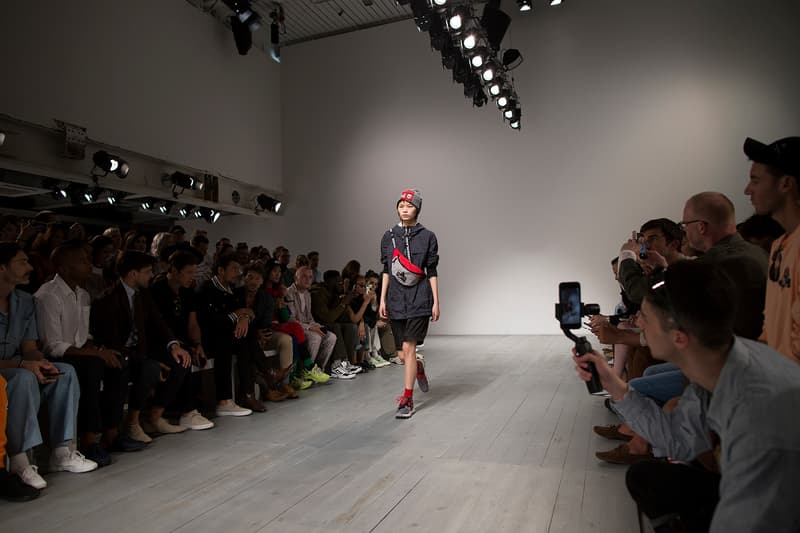 12 of 16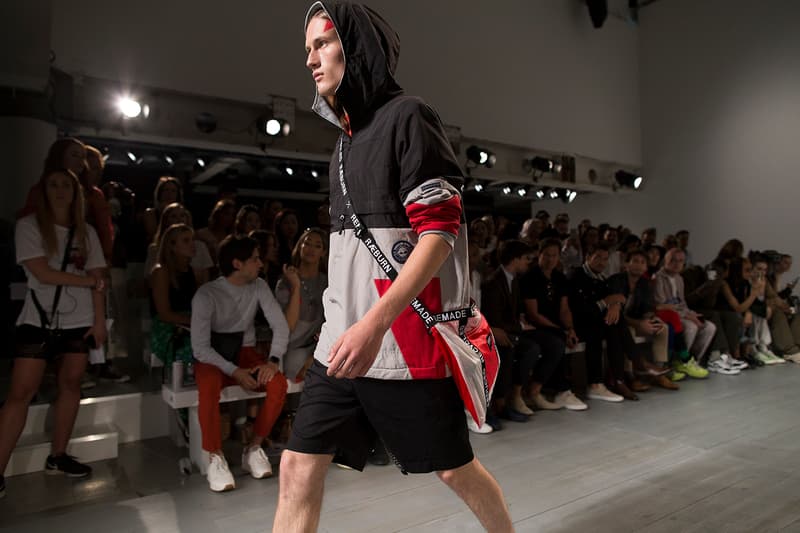 13 of 16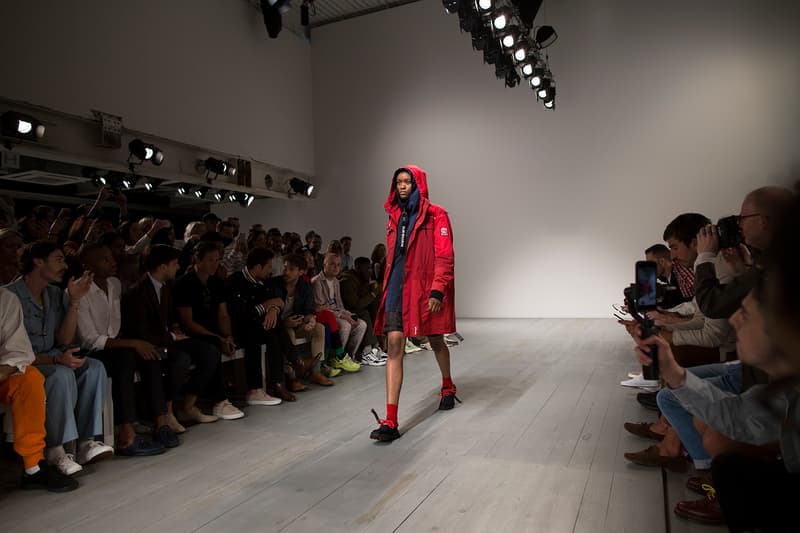 14 of 16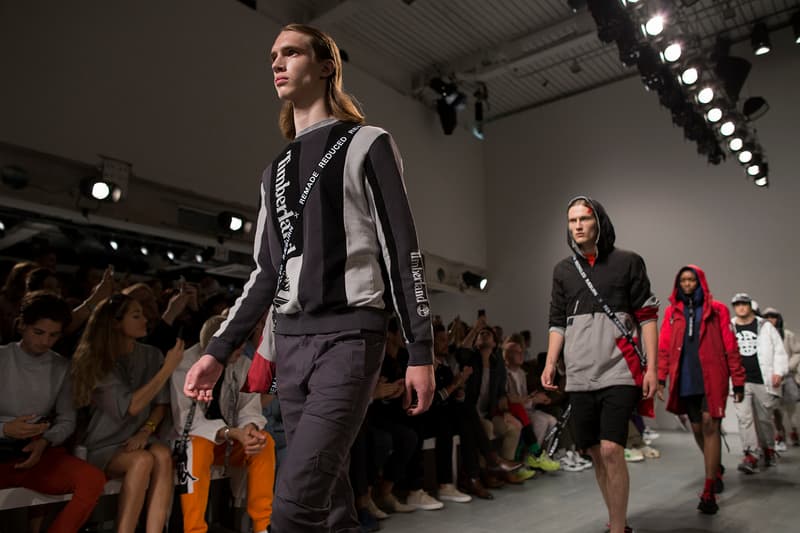 15 of 16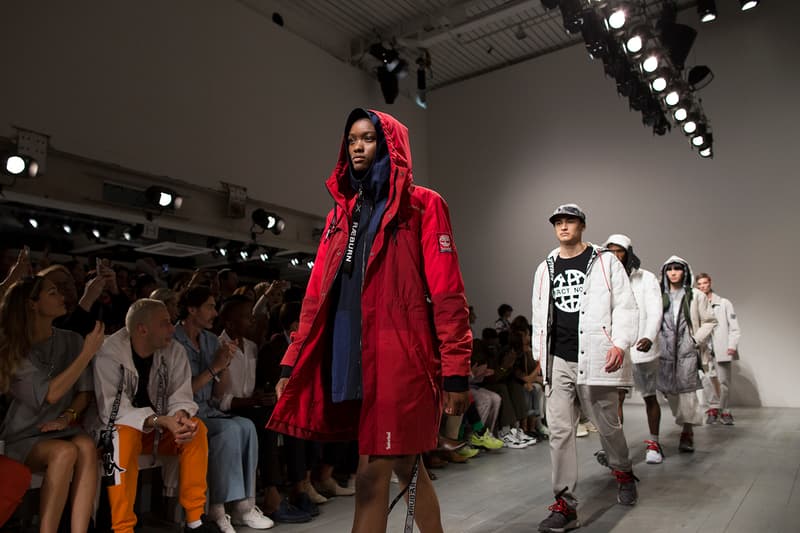 16 of 16
Christopher Raeburn is one of the UK's most beloved designers on the London Fashion Week Men's schedule, who has made his name using innovative design, a strong sustainability ethos, and an ethical take on production. Raeburn launched a new collaboration with outdoor lifestyle brand Timberland, presenting REMADE pieces from classic outerwear the designer sourced in flea markets and vintage shops. The designer reworked outerwear pieces to resemble glaciers as well as accessories, giving them a military-like Raeburn touch. This was the first time a Timberland collection has walked down the London Fashion Week Mens runway. HYPEBEAST caught up with Christopher Raeburn after his AW18 Show.
Your brand's key design pillars are REMADE, REDUCED, and RECYCLED – How did you implement this into your collaboration with Timberland?
In my own line, we are known for responsible design, we do a lot of remaking and recycling, on our main line, while a lot of our work centers around utility wear, military, and things that really have authenticity to them. When I was researching [more about] Timberland, it just seemed like a really natural fit, bringing the world of Christopher Raeburn to Timberland.
Your pieces are architectural and elevated, whilst remaining wearable – how did you apply this to your Timberland Collaboration?
I was looking back at iconic Timberland Ready to Wear archives and you're going back thirty, forty years (Timberland are turning 45 this year), and there are all these cool pieces from the nineties, early 2000's. I looked into them and I was sourcing these original pieces and deconstructing them and reworking them into new pieces, making them contemporary and wearable. First, you start with this art piece – this completely original piece, and then working towards a more commercial collection, which is then fully recycled, or with organic cotton – so really again it's about that step-by-step process to make sure the appeal of Christopher Raeburn is represented through the collaboration as well.
Did you have to introduce your brand's ethos to Timberland at all?
Actually, no – there is already so much that the brand has already done in the area of sustainability. It was a really natural conversation rather than something being unexpected, which is great. [We thought] this makes perfect sense, 'how can we push each other forward'? And that is what the collaboration has really been about.
What is it about both of your brands that you find similar or in alignment?
We are both really well known for quality and things that are long-lasting. We both really share the idea of utility and purpose, and both brands are keen on doing things in the right way, with quality and craft being important to us.
What were the challenges in making these Timberland pieces into London Fashion Week show pieces?
Because the original pieces had such detail and the quality was already there, it's a privilege to start with something that already has a lot of authenticity to it. It's great to be able to deconstruct that and make it work, looking through our own Christopher Raeburn archive and rework some familiar silhouettes and design details as well. I'm really not just considering the outside of the garments, but the inside as well. You see a lot of detail when you open up the garments as well – a lot of detail explaining the origins of the collection, pocket detailing. I wouldn't say [collaboration is difficult] it is something I take great pride in, and that attention to detail is something we try to do everyday at the studio. What is cool is that all these original pieces have been remade right here in our atelier, and some pieces for the collection have been made in some of the best factories in the world. It is really just about attention to quality and detail which has been such a privilege to be involved with.
What can you accomplish creatively with Timberland specifically that you wouldn't be touching upon with your own brand?
It's about scale – my own company is still relatively small, but by working with a really well-established company, we are able to work with incredibly factories we aren't able to work with ourselves, as well as all the amazing teams that Timberland have in Switzerland with incredible sourcing networks. It is a whole new level of manufacturing capabilities.
What did the Christopher Raeburn "DNA" bring to this Timberland collaboration?
I'd like to think that we have been brought in to challenge Timberland both creatively and of course in the way that we are manufacturing – I had that opportunity to show the product on a LFW Menswear platform and elevate it back to the audience, which is a new opportunity for Timberland. It's about both brands and making the most of their resources and then doing something unique that we have done together.
Who were you designing for? You included both men and women who walked down the catwalk.
It's about being a really accessible product, being really well-priced, and hopefully this was reflected in our casting.
How can we buy the pieces?
The Timberland REMADE pieces are runway exclusives and a broadened range of recycled pieces will be available to buy internationally from AW 2018.
You can shop the current Timberland Collection on their website here.