Skepta Tells His Life Journey In Self-Written Cover Story
For the latest issue of 'Another Man.'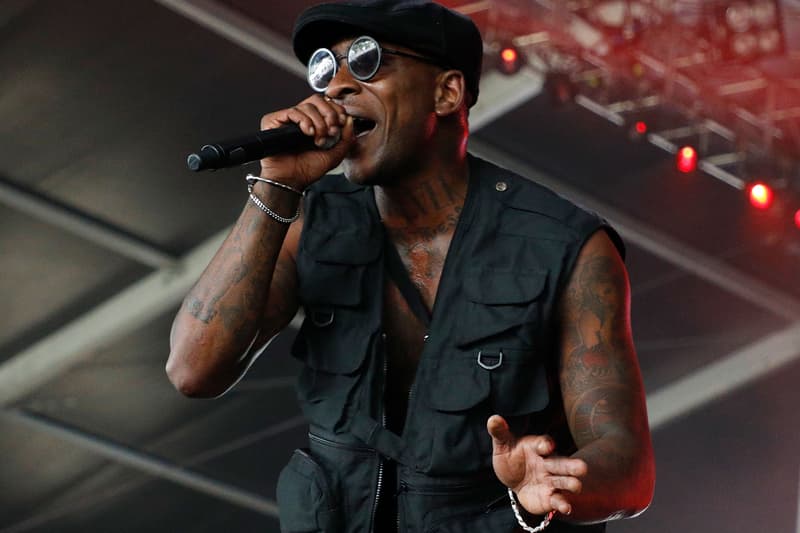 While Skepta is no stranger to magazine covers, Another Man is doing something a little different for its own feature on grime's man-of-the-moment; for his latest showcase in the media spotlight, Skepta pens his own introspective piece.
Released as the cover-story for the latest edition of Another Man, Skepta's new write-up concerns his life's narrative and the intimate events that shaped the person he is today. Taking us back to where it all started, the "Hypocrisy" emcee even shares some insights about his childhood:
When I got to school, Winchmore Hill in North London, I think from the very first day I felt there was a real competitive energy in all the children in my class. Whose school uniform was the best quality, what car we were being picked up in after school, where you lived etc. Everybody was already starting to form their small groups and pledging allegiance to the people they related to the most. I struggled to fit into a group: being African in London in the 90s was still seen as some sort of defect. Every day I was trying to make sense of it all because I thought I was the same as everybody else, but when the Jamaican students started to join in and slander Africans I was so confused I just gave up on understanding anybody. I concluded there must be a deeper reason why black people are dissing black people so ignorantly. I would go home and tell my Mum that people were making fun of my name and she would reassure me that our surname Adenuga had a lot meaning and strength in it. This was comforting when I was at home, but it didn't block or silence any of the taunting I was getting at school. Struggling to fit in with all the cool kids, I developed a complex and it turned me sour.
Later, Skepta goes on to cite the legendary Wiley as one of his greatest motivators and mentors:
Later when I left school with a relentless love for music and art, I got into producing. I did this for six years until the police took all my CDs and vinyl in a criminal investigation on the block where I grew up. I was cleared of any involvement but none of my music was ever returned and I was left to find some work for my idle hands. Around this time Wiley heard of JME and I, and got in contact with us about doing some work together at Miloco Studios in South London. We found our way there and Wiley was everything I expected him to be: lively and inquisitive. He asked me about my beats and what I'd been up to; I explained that the police had confiscated my lifetime collection of music and that I was in a really shit place musically – the only reason I was there was brotherly support for Jamie. I remember Wiley being upset about my situation with the Feds, he was reassuring me that it was a minor setback and that I should try writing grime lyrics like my bro JME. At the time, writing in a grime style was a childish concept for me; I was ignorant and dismissive about the idea so Wiley would stop asking me. I brushed the idea off at the studio, but when I got home that night all I could remember was Wiley telling me that being a grime MC was my new path…
As the piece unfolds, Skepta takes readers through the twists and turns of his career. For his conclusion, he leaves us with this wisdom:
The search for solitude and calm continues: where you can see your thoughts individually, where you can make decisions with confidence and where your conscience can relax – we all need to get there in the end. Learning to let go ironically gave me all the control I wanted; life is going to do what it's going to do and I just have to be like water and go with the flow. I can't control what the world will hit me with, but I can control my attitude towards these events. There will always be a new crisis but as long as you approach it with open arms and are willing to learn, a crisis is nothing but a lesson.
Skepta's entire piece for Another Man is online now. Recently, Skepta also celebrated the release of his Nike Air Max collaboration.