NFL Hall of Famers to Boycott Ceremonies Over Benefit Dispute
The inductees want health insurance and salaries.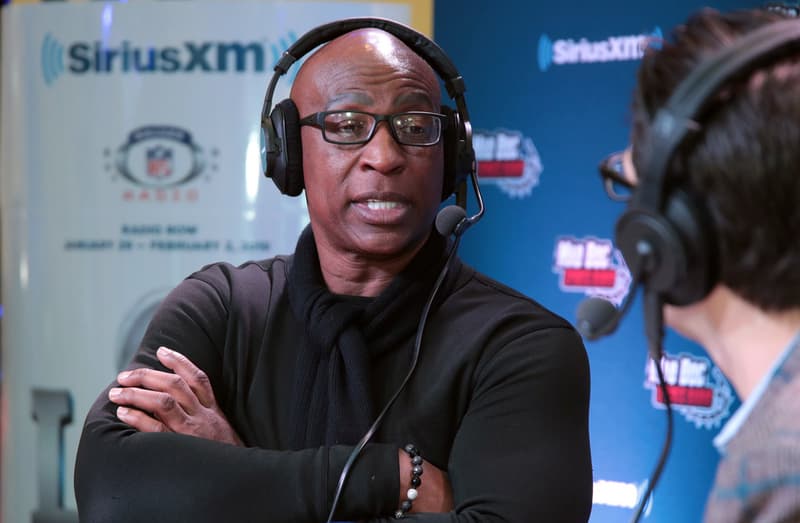 With the visibility of Colin Kaepernick bolstering his message of protest, fellow athletes are taking note. Nearly two-dozen NFL Hall of Fame inductees have signed an open letter dedicated to Commissioner Roger Goodell and other executives declaring a boycott of future induction ceremonies unless their demands are met.
The group of former players includes big names like Jerry Rice, Deion Sanders, Joe Namath, Eric Dickerson, Jim Brown and Sarah White, widow of Reggie White. Key to the demands are health insurance and an annual salary that includes a portion of the league's revenue.
Among the rationale for the plea is a consideration of the program in use by Major League Baseball; all players who appear on an MLB roster for at least one full day are granted lifelong health insurance. Furthermore, all players that remain in the league for at least 43 days earn the right to a lifetime pension.
Later, the Hall of Famers estimate that granting every member of the group health insurance would cost the league less than $4 million USD, simultaneously stressing Commissioner Goodell's $40 million USD annual salary.
2019 marks the 100th anniversary of the NFL, how it addresses this and similar controversies will dictate if it can last another 100 years.
Meanwhile, Kaepernick's "I'm With Kap" jerseys almost immediately sold out.
Filed to ESPN: In a letter sent to Roger Goodell, DeMaurice Smith and David Baker, Pro Football Hall of Famers said they would not attend the annual hall of fame induction ceremony until they received health insurance and an annual salary that included a share of league revenue. pic.twitter.com/IRkJ29EKcl

— Arash Markazi (@ArashMarkazi) September 18, 2018