Maroon 5 Chosen to Perform at Super Bowl LIII Halftime Show
Not all are happy with the selection.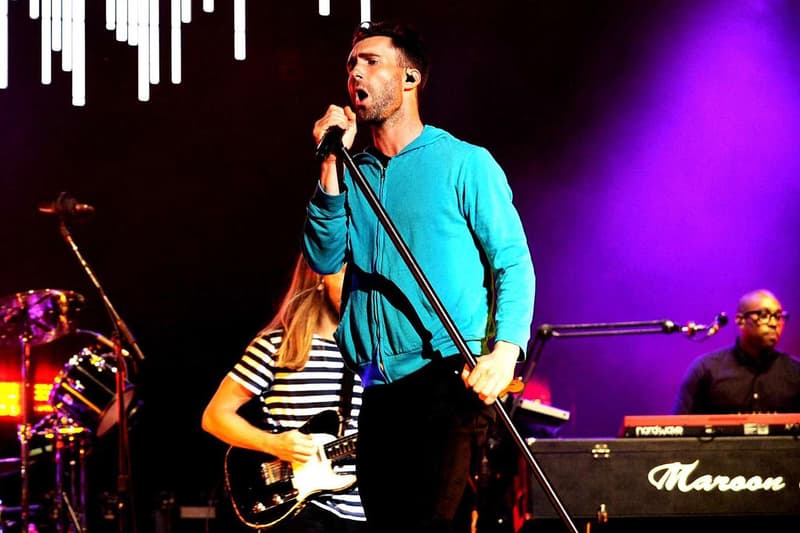 Maroon 5 has been selected to perform at the upcoming Super Bowl LIII halftime show in Atlanta next year. However, not all are happy with the decision as some feel that there are other Atlanta-bred artists who would've been more appropriate choices for the job.
Since the championship game was revealed to be held in Atlanta, many hip-hop fans speculated on which acts they'd like to see put on a live show: Migos, Future, T.I., Ludacris, 2 Chainz and many more were some of the top mentions.
Take a look at how social media is reacting to the news below and let us know your thoughts on Maroon 5 performing at Super Bowl LIII.
Atlanta, home of Outkast, T.I., Future, Ludacris, Usher, etc., gets Maroon 5 to play the damn Super Bowl. pic.twitter.com/KHpGNRsJGX

— Jake Reuse (@ReuseRecruiting) September 19, 2018
A brief list of musicians more fitting for Atlanta's Super Bowl than Maroon 5 pic.twitter.com/TF8oTEkADa

— Jason Kirk (@JasonKirkSBN) September 19, 2018
.@nfl: "We need a halftime show for the Super Bowl"

The city of Atlanta:
2 Chainz
3 stacks
Future
Migos
Flocka
Jeezy
THUGGER
Gucci
Big Boi
T.I.
Luda@nfl: "Hey what about Maroon 5?"

— Trevor Sikkema (@TampaBayTre) September 19, 2018
With Atlanta's amazing hip hop and R&B Heritage the NFL goes with Maroon 5 for the Super Bowl halftime show. (Variety reporting). Lame.

— MikeBell929 (@MikeBellATL) September 19, 2018
WTF. Outcast, Usher, Ludicrous, T.I, Migos, Yeezy, Lil Jon are ATL originals and we get Maroon 5???‍♂️ https://t.co/7Y3XLgNh0u

— shannon sharpe (@ShannonSharpe) September 19, 2018
I actually like Maroon 5 but we couldn't get any hip-hop artists for a Super Bowl in Atlanta? pic.twitter.com/8zSCLn6IiC

— Antwan V. Staley (@antwanstaley) September 19, 2018
The Super Bowl is in Atlanta this year, one of the greatest music cities in the world…

And the NFL picks Maroon 5 for the halftime show pic.twitter.com/3r1ce6GVhN

— NFL Retweet (@NFLRT) September 19, 2018
Please, I beg of you, let's not let the Jimmy Butler news distract us from the fact that Maroon 5 is headlining the Super Bowl IN ATLANTA.

— Jacoby (@djacoby) September 19, 2018
Join Our Discussions on Discord
The HYPEBEAST Discord Server is a community where conversations on cultural topics can be taken further.