Mac Miller Vigil Draws Thousands of Fans
The late rapper's grandmother also spoke at a vigil in Mac's old neighborhood.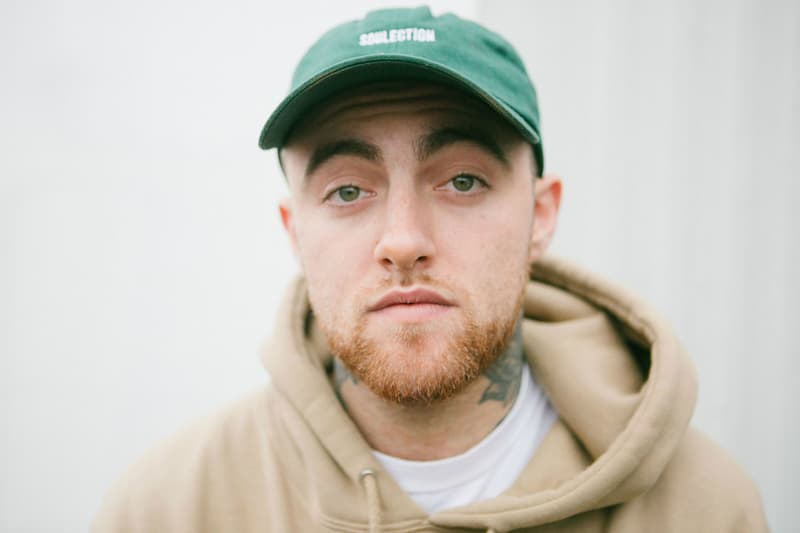 Thousands of fans visited Frick Park's Blue Slide Playground in Pittsburgh — the inspiration for Miller's debut studio album Blue Slide Park — just days after Mac Miller passed away at the age of 26, reports CBS affiliate KDKA reports. Miller's music played throughout the park as tearful fans held candles and left written tribute messages. The vigil was organized by local label Nightfall Records. City officials also painted the park's blue slide earlier in the day in honor of Miller.
Mac's grandmother also appeared at the vigil to thank fans. "He would be so excited," she said. "I wish he was here, but he loves you all. He loves Pittsburgh and everything you have done for him." A petition was also launched that aims to have the park renamed in Mac Miller's honor.
Since his death last Friday, artists have shared their thoughts on the sudden loss. Most recent, J. Cole gave an emotional tribute to Mac Miller at a recent concert.
Mac Miller's grandmother speaks at a vigil held for him at Blue Slide Park in Squirrel Hill Sept. 11, 2018. "He loves you all, he loves Pittsburgh and everything you have done for him." The 26-year-old passed away on Friday. @PGVisuals @PittsburghPG https://t.co/wiVd6mftkq pic.twitter.com/OPCxtOyZWQ

— Jessie Wardarski (@JKayWardarski) September 12, 2018
The city painted the blue slide in #BlueSlidePark to honor Mac Miller for tonight's vigil. There are a few hundred people here & the vigil hasn't started yet @WPXI pic.twitter.com/yZZQQ9oA7E

— Gabriella DeLuca (@GabriellaDeLuca) September 11, 2018
Approx 300 signatures right now to rename the park to Mac Miller Blue Slide Park @WPXI pic.twitter.com/rWmlTCHRXG

— Gabriella DeLuca (@GabriellaDeLuca) September 11, 2018
Fans light candles and sing to Rapper Mac Miller's music during a vigil held after the 26-year-old's death on Friday. @PGVisuals @PittsburghPG #pittsburgh #MacMiller #vigil pic.twitter.com/cVvkrIBdbj

— Jessie Wardarski (@JKayWardarski) September 12, 2018
Mourners join together to sing along to 'Knock Knock' during a vigil for Pittsburgh rapper @MacMiller on Tuesday evening. pic.twitter.com/9YrqVsYMHH

— Justin Merriman (@justinmerriman) September 12, 2018