J. Cole Pays Tribute to Mac Miller During Vegas Concert
Watch the emotional speech.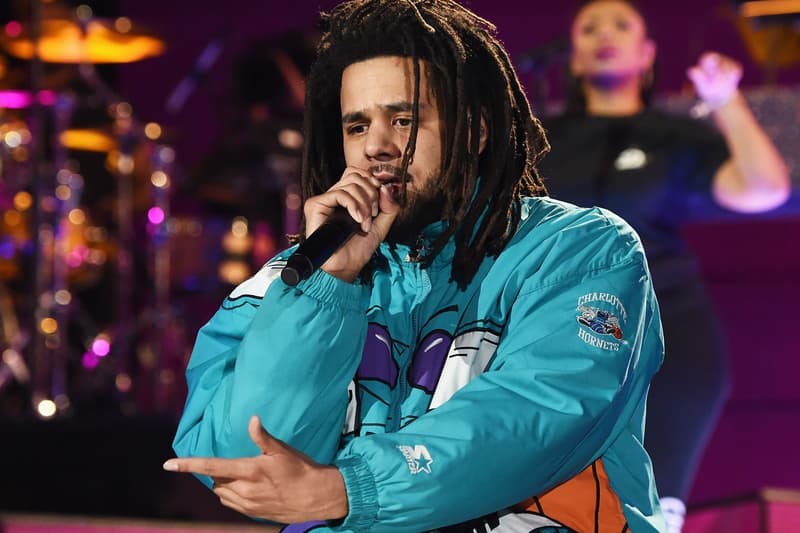 During his recent tour stop in Las Vegas, J. Cole took a moment out of his concert to share an emotional speech about late artist Mac Miller. During the heartfelt moment, Cole spoke to his fans in the crowd about the dangers of neglecting inner troubles as well as holding those you care about close to you. Following his speech, Cole went on to perform an intimate rendition of "Love Yourz." "As you grow up, you go through some traumatic sh*t. You leave it alone and you ignore it, and before you know it, you're 20 f*cking years old and you're walking around with all this sh*t that's accumulated," Cole shared.
"Every day, Vegas, people die," he continued. "And they never got a chance to deal with their sh*t…I'm not trying to wait till I die to deal with my sh*t. I'm trying to deal with my sh*t right f*ckin' now." Watch the moment below.
Mac Miller passed away over the weekend at the age of 26 from an apparent overdose. Others including Chance The Rapper, Kid Cudi, J. Cole, and Wiz Khalifa have also paid their respects to Miller. A vigil is set to take place tonight at Pittsburgh's Blue Slide Park.
Never seen cole cry. But Mac Miller's death really hit him. Kids on drugs is what his whole KOD album was about. One of his greatest albums yet. The message is to stay away from drugs. Please people. Save your own lives. pic.twitter.com/oW1PbZp7iH

— ARKAD (@ivanefosa) September 9, 2018
Cole a real one for this Rest easy @MacMiller pic.twitter.com/jhmBDRp7dU

— tommy (@TGierczic) September 8, 2018
Rest In Peace to the great soul Mac Miller

— J. Cole (@JColeNC) September 7, 2018
This is a message for anybody in this game that's going through something. If you don't feel right, if you feel you have a substance problem, if you need a ear to vent to. If you uncomfortable talking to people around you. Please reach out to me.

— J. Cole (@JColeNC) September 7, 2018