ICYMI: Lou Phelps & Kaytranada, Prince, Ryan Hemsworth & More Drop New Music
Mac DeMarco, Yaeji and Moneybagg Yo also released good mysic.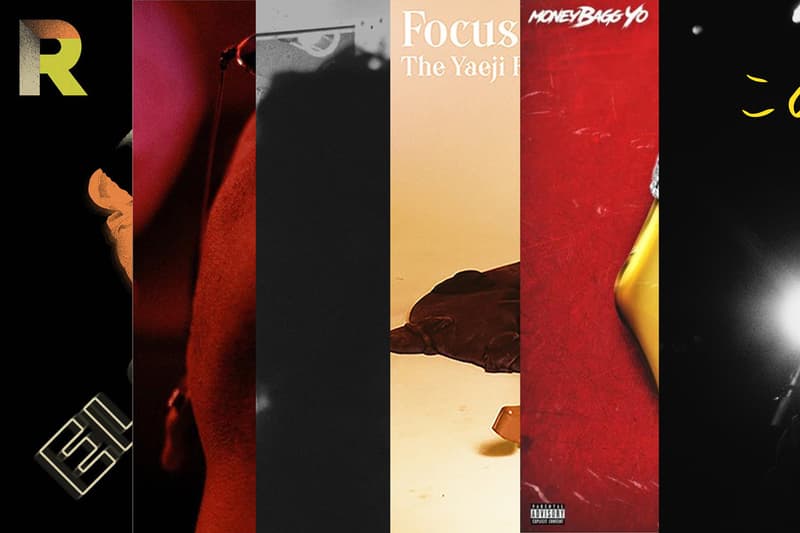 It's been a busy week of music, with a ton of artists releasing bodies of work. To make sure our readers are all up to speed, HYPEBEAST offers ICYMI, a list of significant new projects, songs and videos that have been recently released but you may have missed. This week's selections include projects from Lou Phelps & KAYTRANADA, Prince, Ryan Hemsworth, and Moneybagg Yo.
Lou Phelps & KAYTRANADA – 002 / LOVE ME [Last Gang]
Montreal rapper Lou Phelps drops his debut full-length project 002 / LOVE ME. The 10-track LP was executive-produced by his older brother Kaytranada, with appearances from BADBADNOTGOOD, Karriem Riggins, and more. 002 / LOVE ME is led by the previously released singles "Come Inside" featuring Jazz Cartier, "Miss Phatty," and "Squeeze" with JAHKOY. Stream 002 / LOVE ME below.
Ryan Hemsworth – Elsewhere [Secret Songs / Last Gang]
Ryan Hemsworth releases Elsewhere, his first full-length since 2014's Alone for the First Time. The 12-track LP features contributions from Joji, Ambre Perkins, Daniela Andrade, NewAgeMuzik, among others.
Prince – Piano & A Microphone: 1983 [NPG / WBR]
Prince's estate shares Piano & A Microphone: 1983, the first posthumous collection of previously unreleased music from the late artist. The project was recorded during a rehearsal at Prince's home studio in Chanhassen, Minnesota. The album includes a cover of Joni Mitchell's "A Case of You," as well as different versions of "Purple Rain," "17 Days," and more. Piano & A Microphone: 1983 also features "Mary Don't You Weep," which was included in Spike Lee's new film BlackKklansman.
Moneybagg Yo feat. Future – "OKAY"
Moneybagg Yo recurits Future for his brand new single "Okay." The cut is off of Moneybagg's forthcoming debut LP Reset, which drops on Nov. 2nd. "Okay" is a thunderous new club single that finds the two southern juggernauts flexing their power. Moneybagg Yo has been on fire this year.
Yaeji Remixes Charli XCX's "Focus"
Yaeji delievers an electro-pop remix to Charli XCX's 2018 single "Focus." With new synths and kick drums, Yaeji puts an excellent spin on the single and breathes it new life. Listen to it below.
Mac DeMarco – Old Dog Demos [Kobalt]
In April, Mac DeMarco released a collection of demos from his most recent album, 2017's This Old Dog, as a limited edition vinyl to celelbrate Record Store Day. Most recently, the demo collection were made available on streaming platforms. The project includes early sketches of "Baby You're Out" and "One Another" plus a selection of instrumentals from the orginal album.