John Elliott SS19 Revels in LA's Nonchalant Style
Featuring collabs with LeBron James, Nike ACG, Suicoke and the entire city of Los Angeles.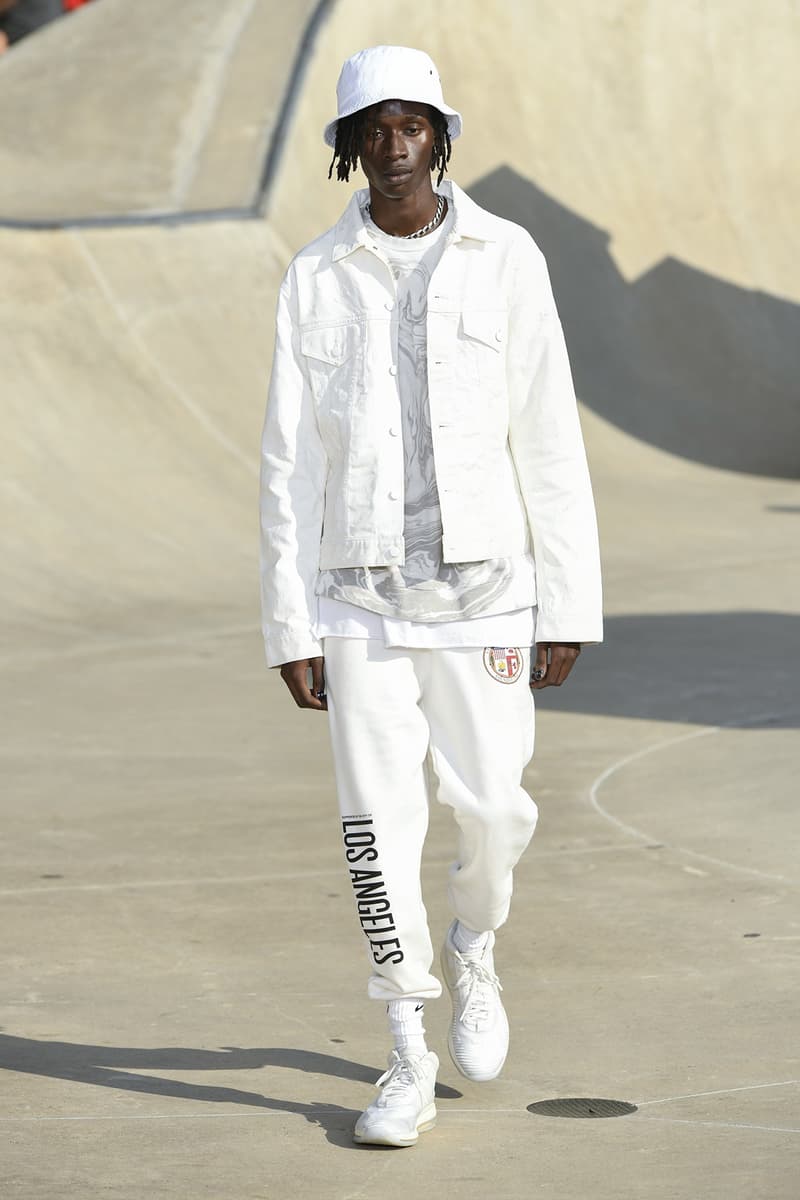 1 of 33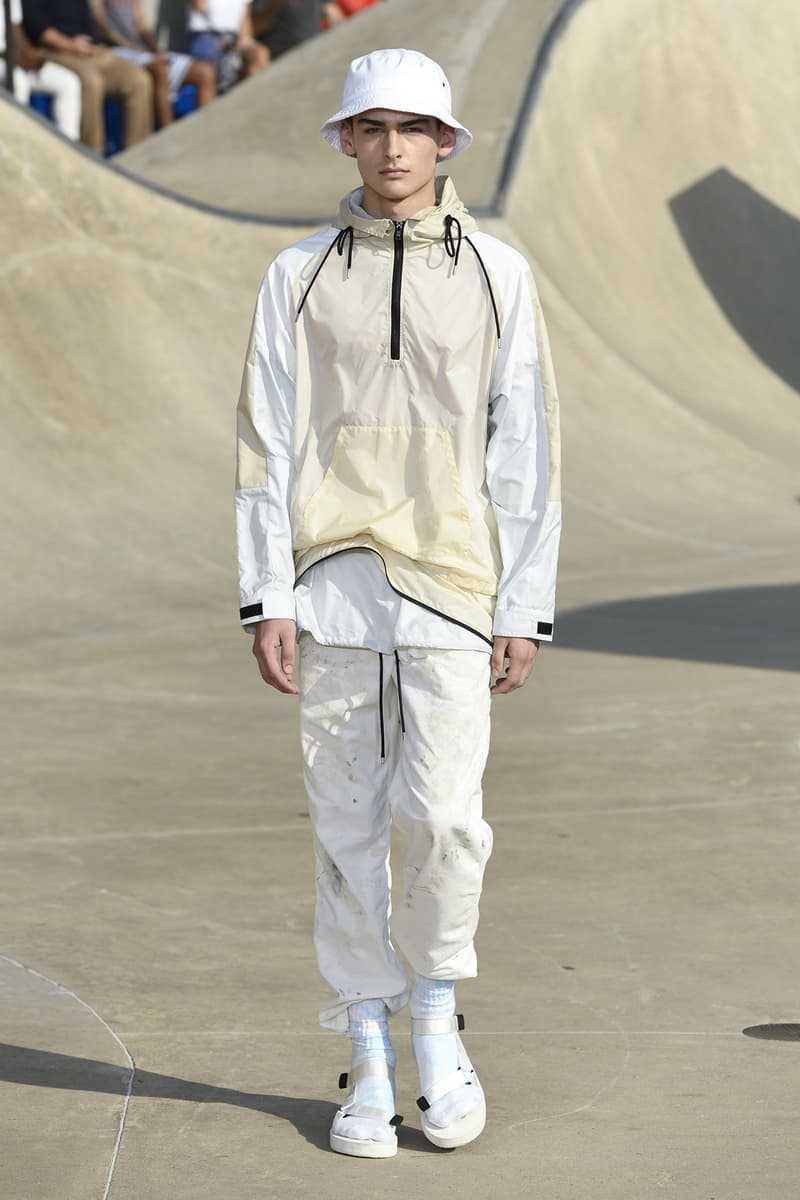 2 of 33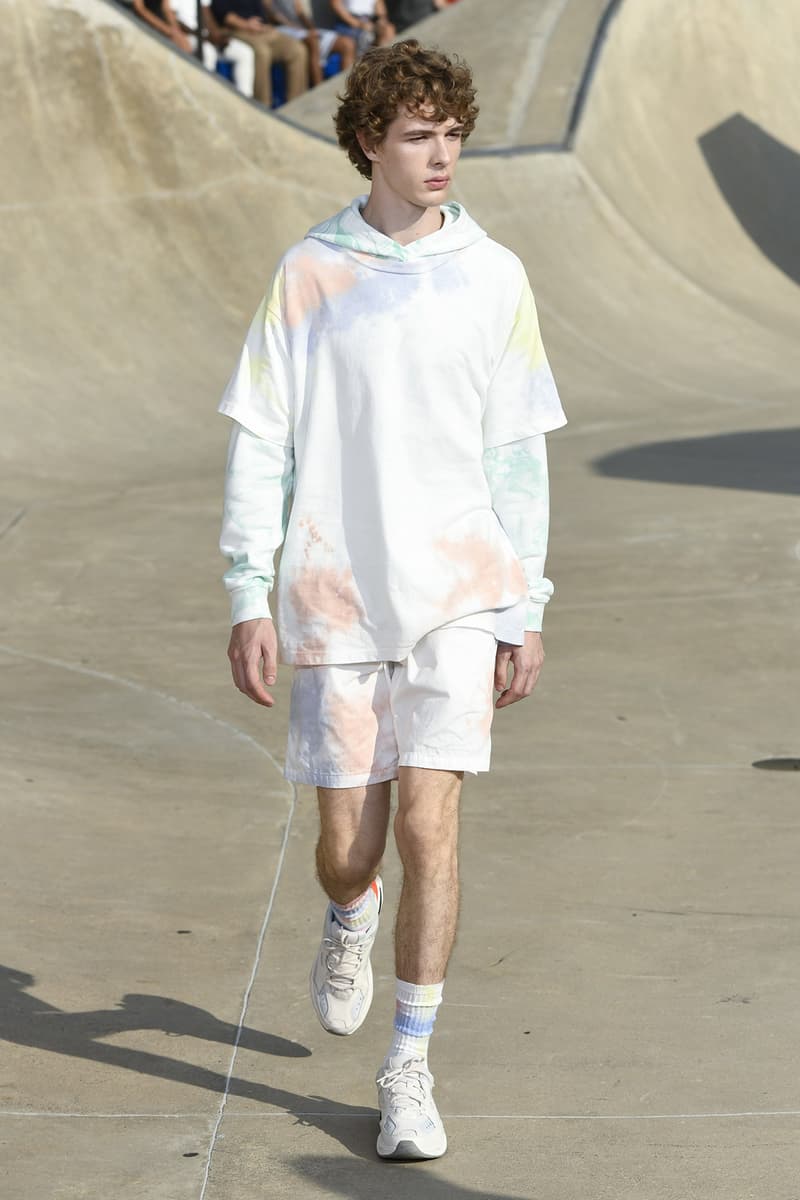 3 of 33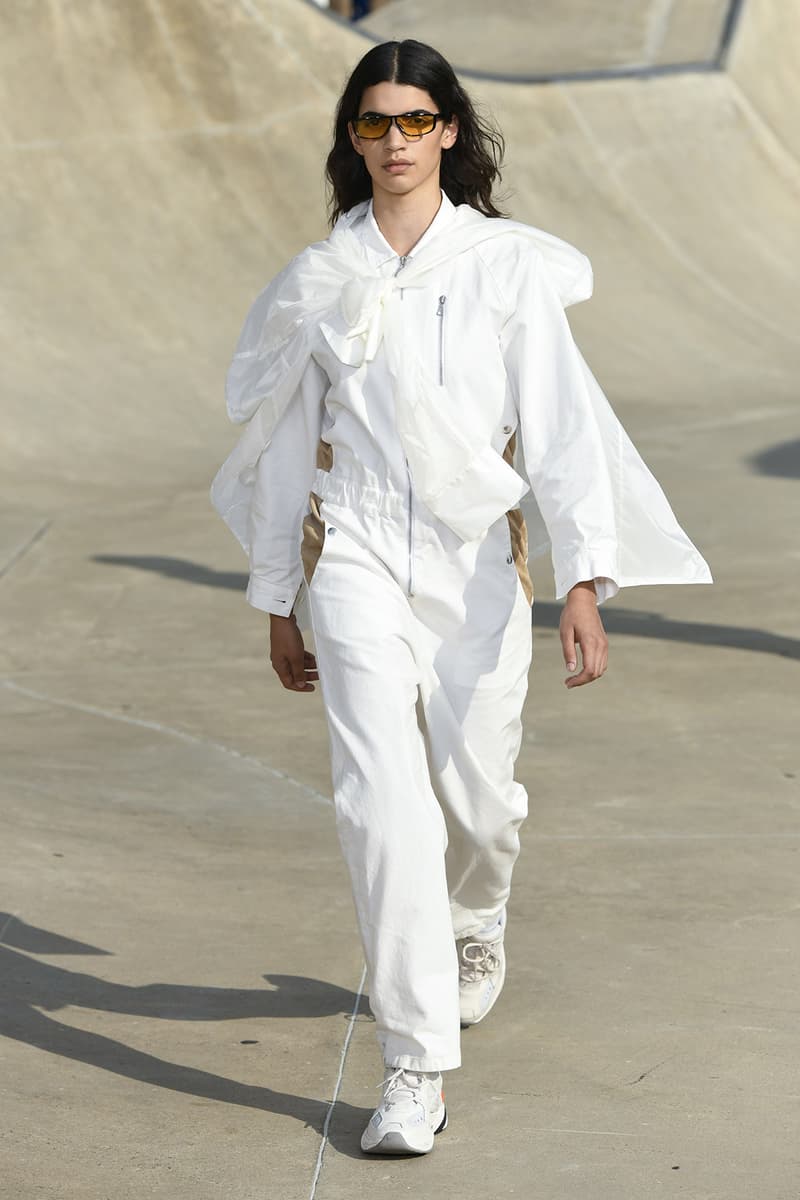 4 of 33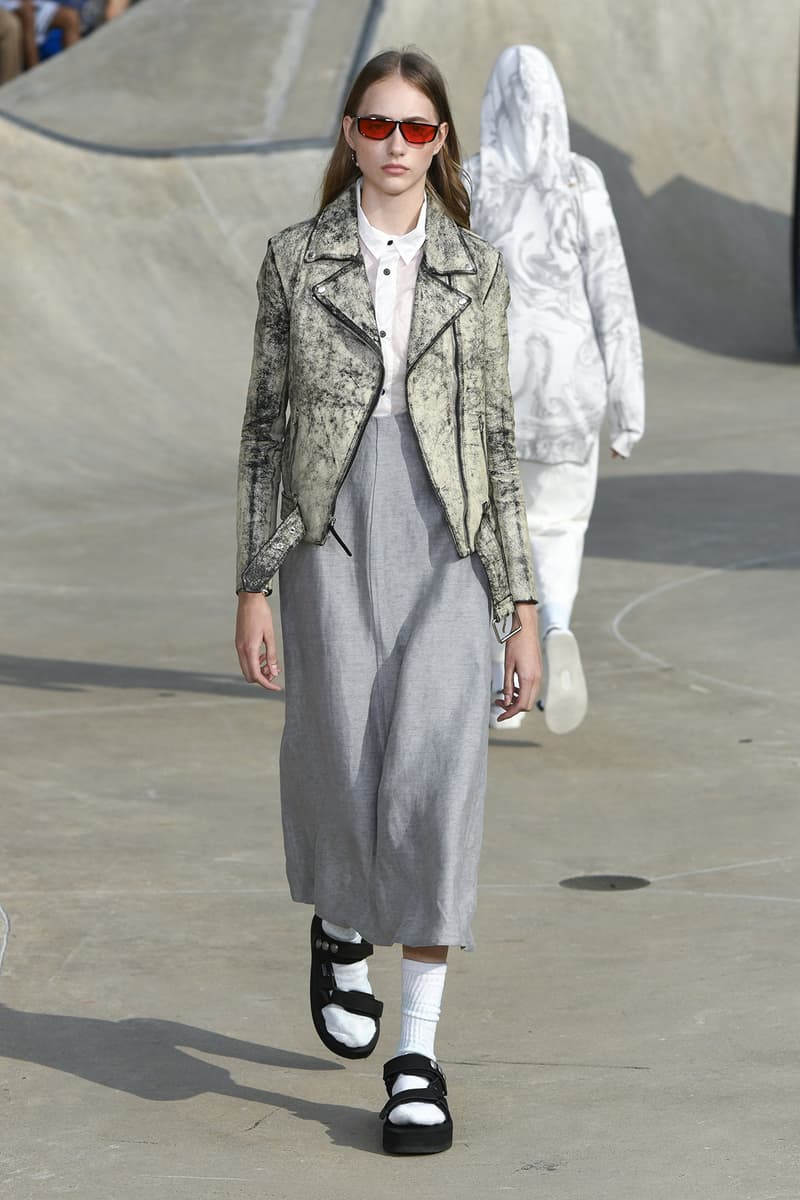 5 of 33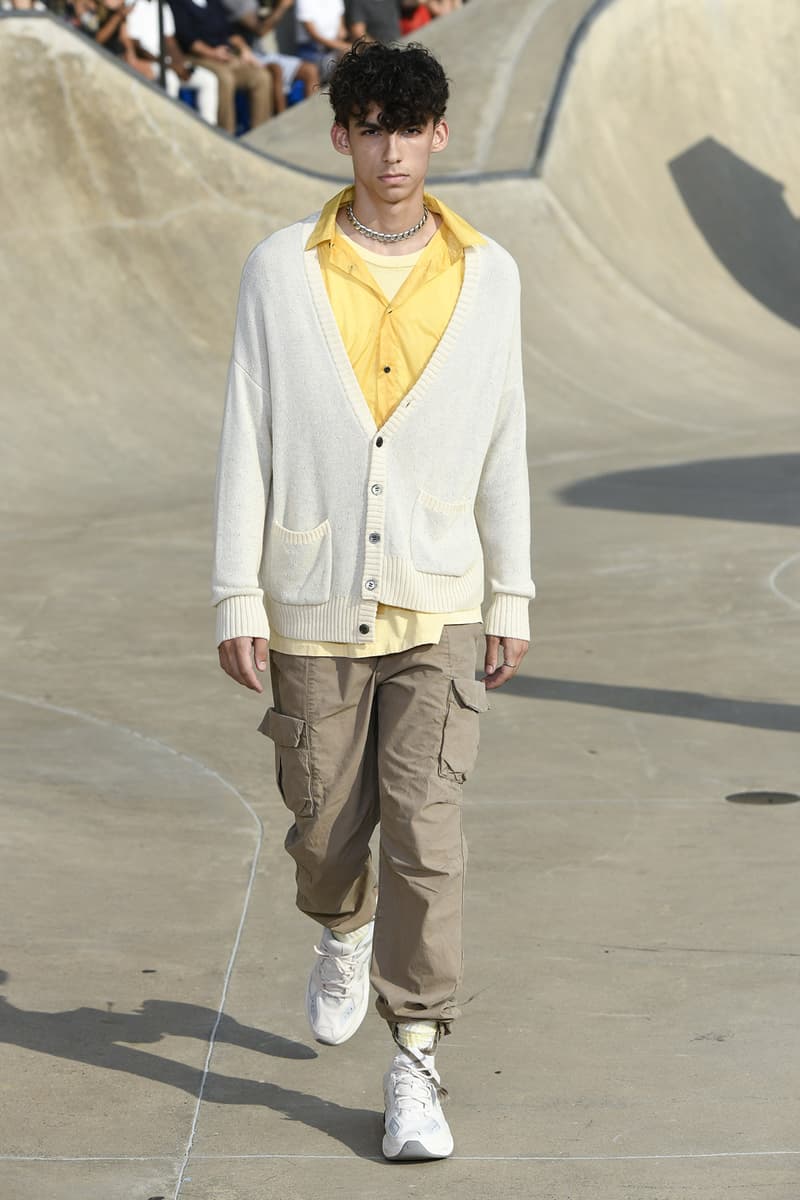 6 of 33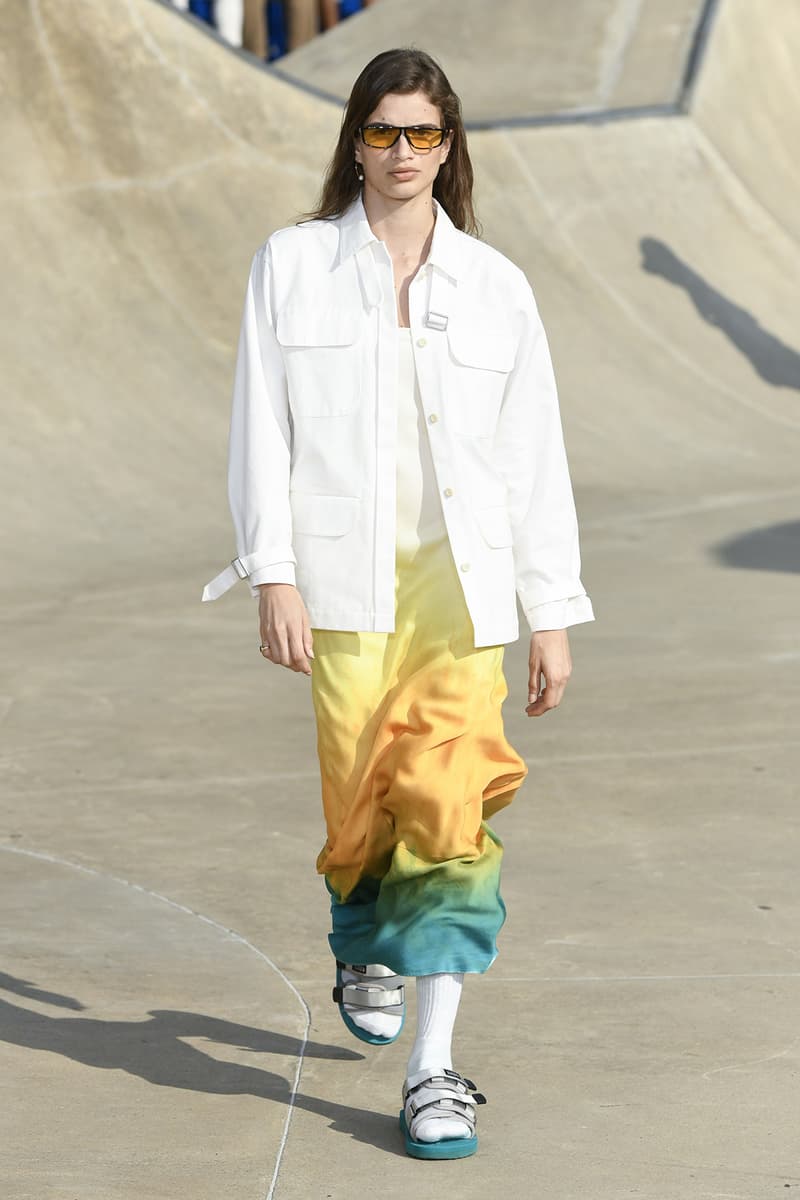 7 of 33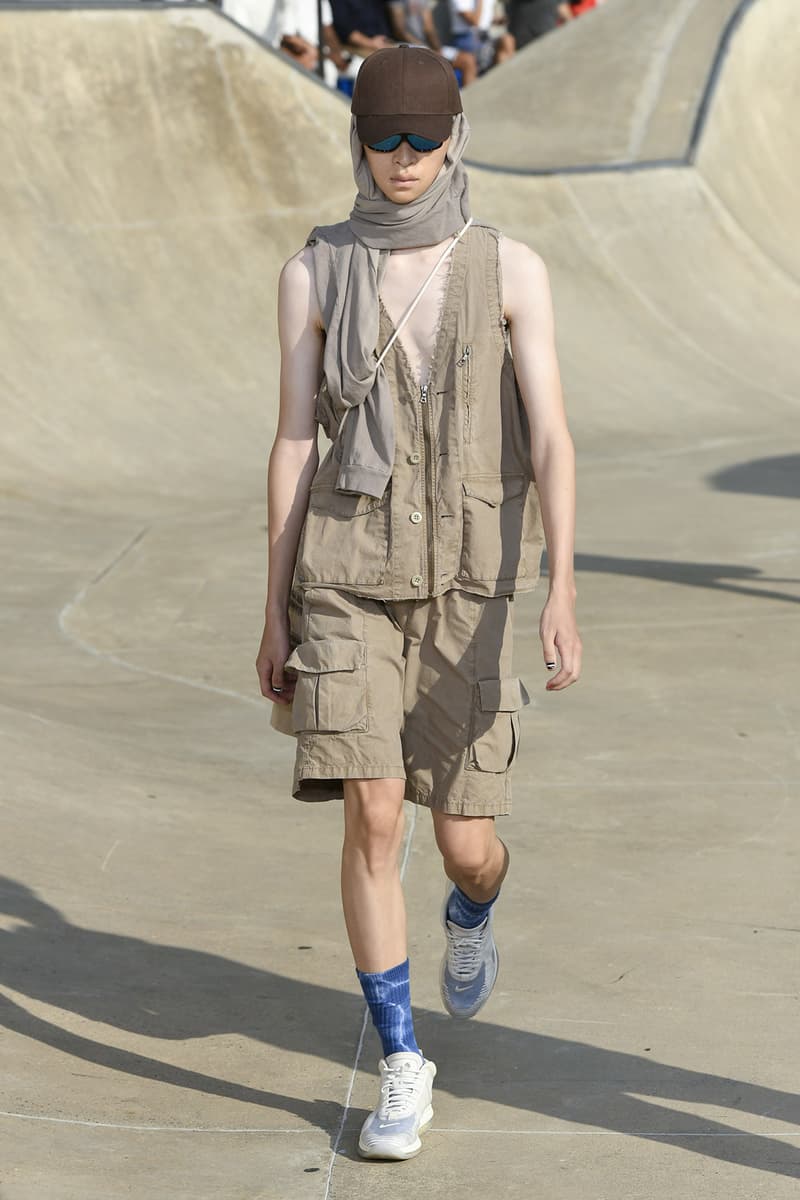 8 of 33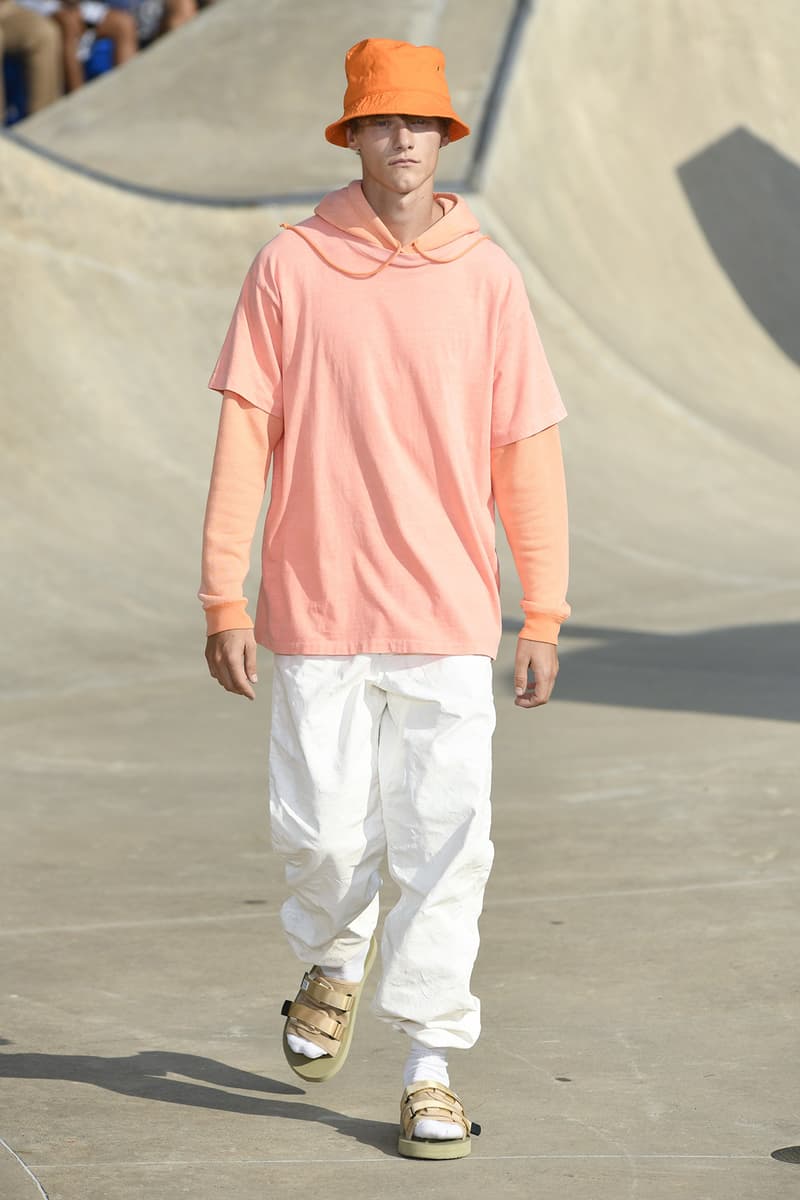 9 of 33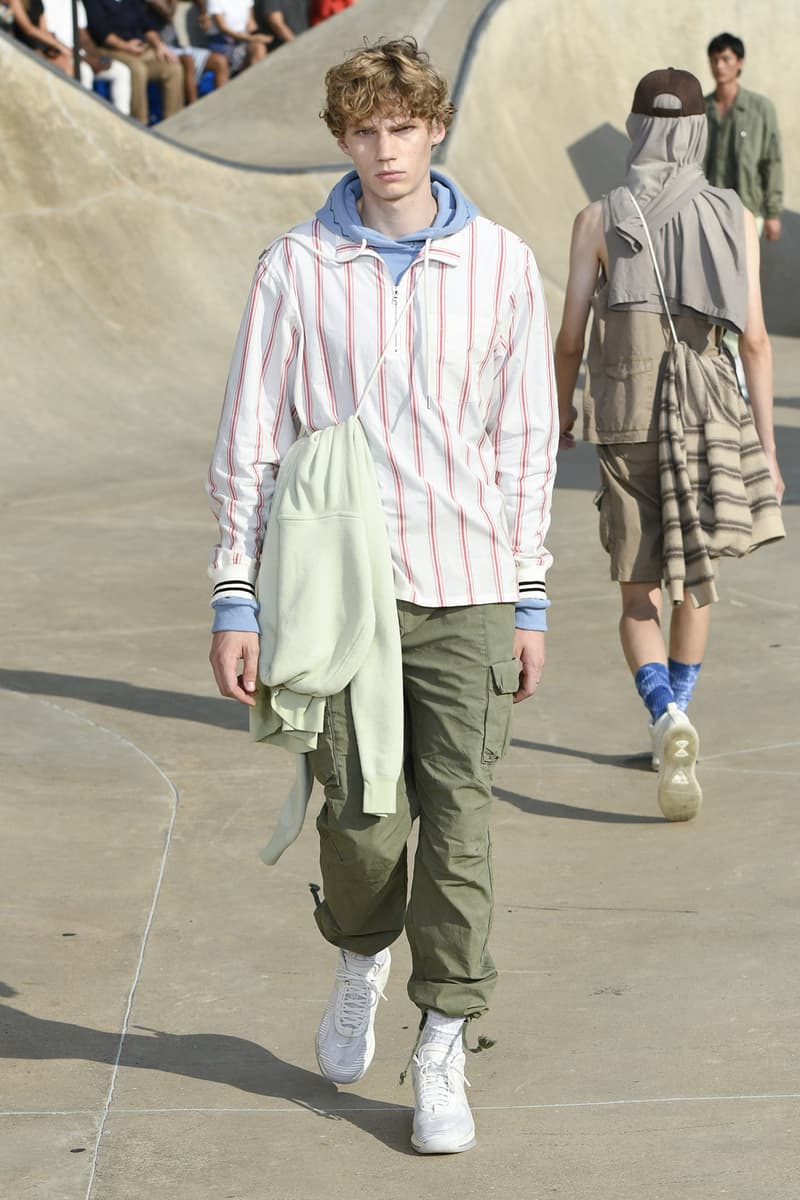 10 of 33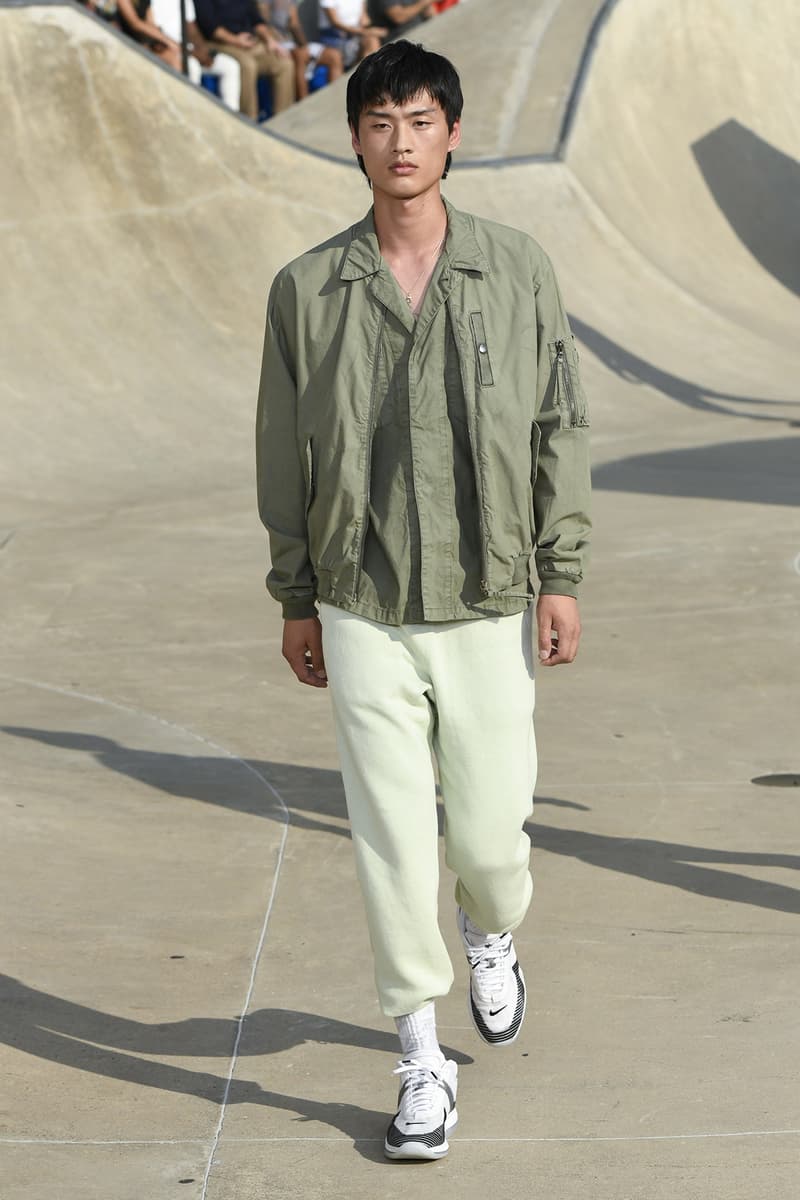 11 of 33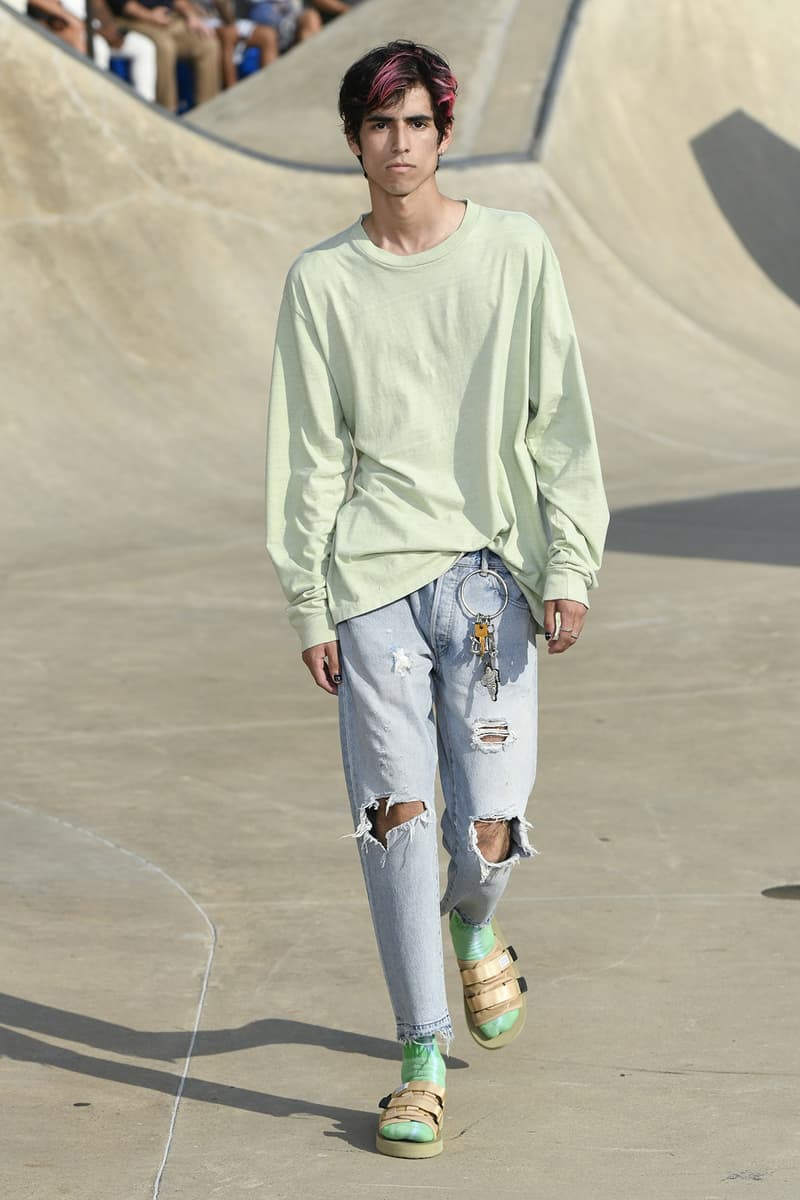 12 of 33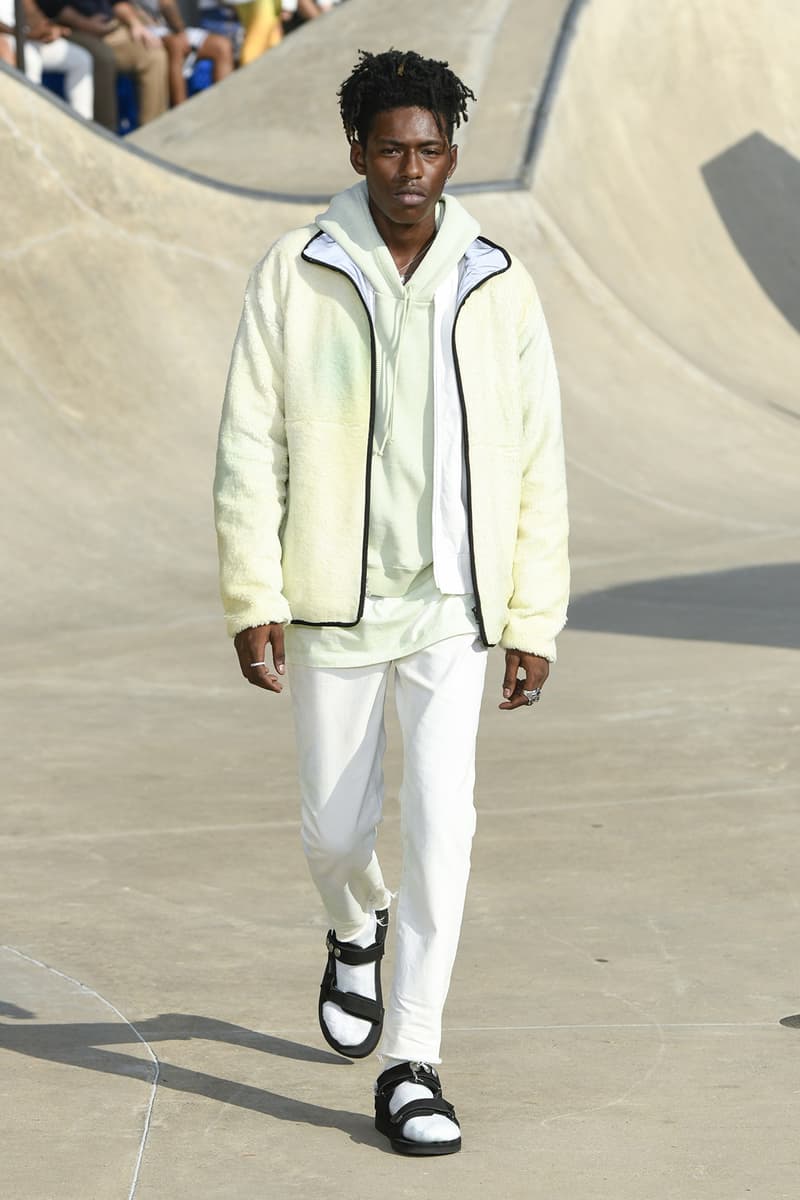 13 of 33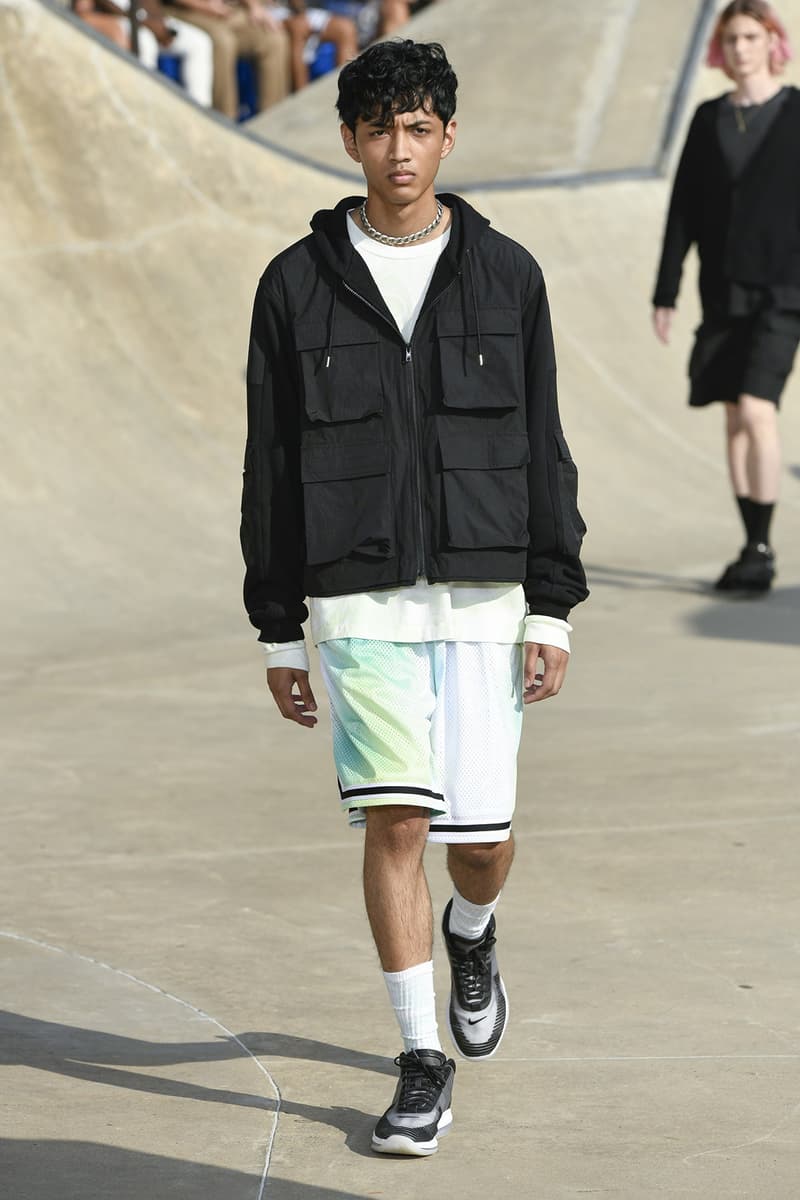 14 of 33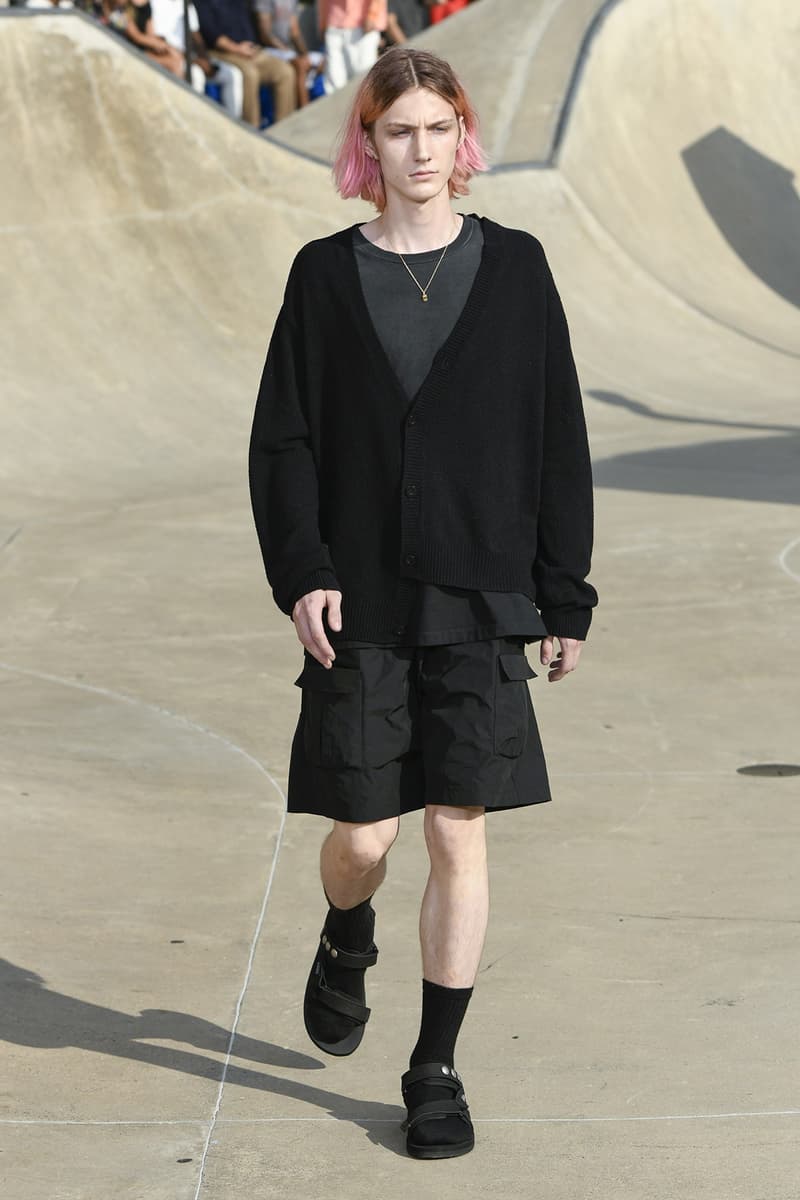 15 of 33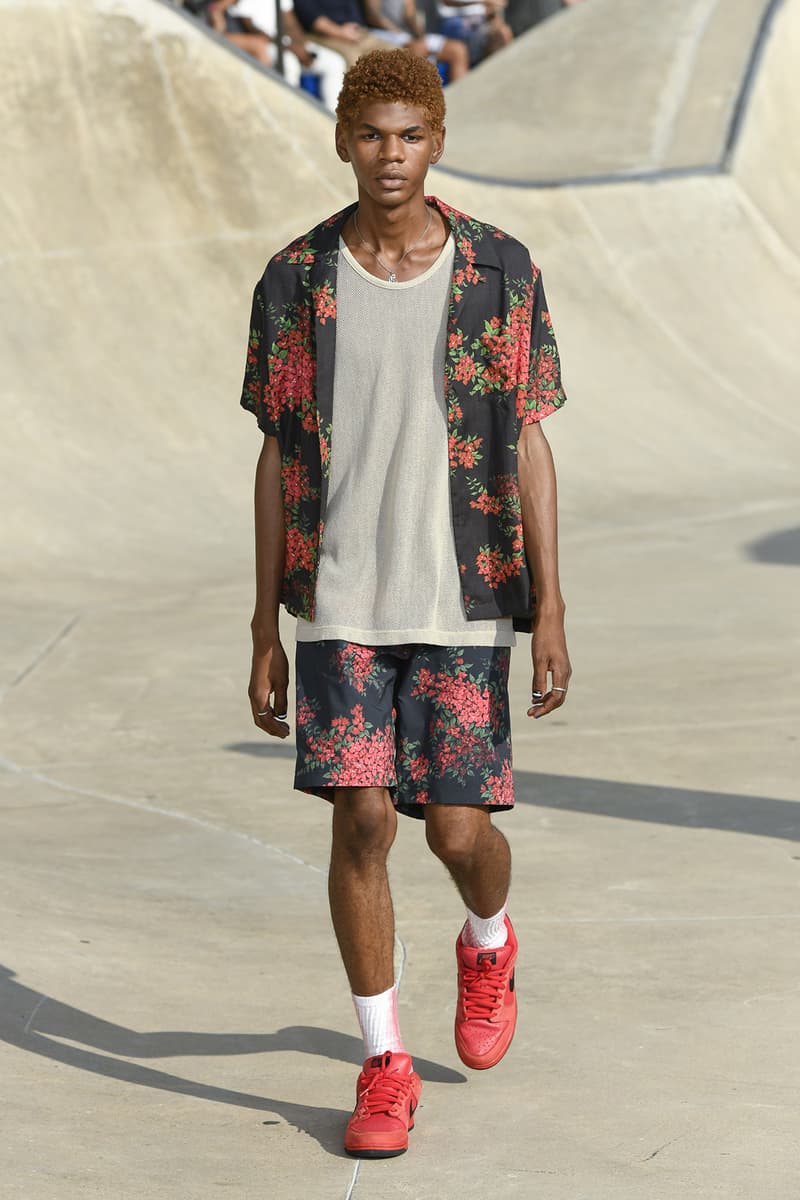 16 of 33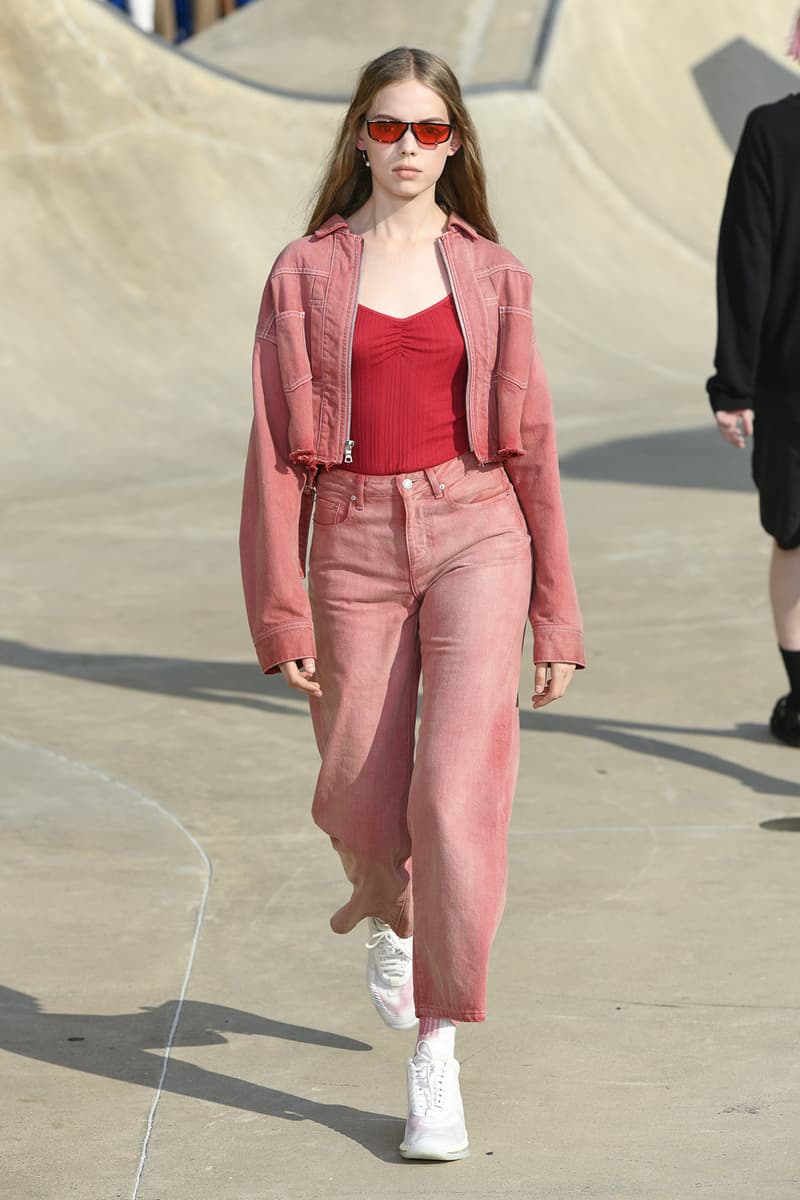 17 of 33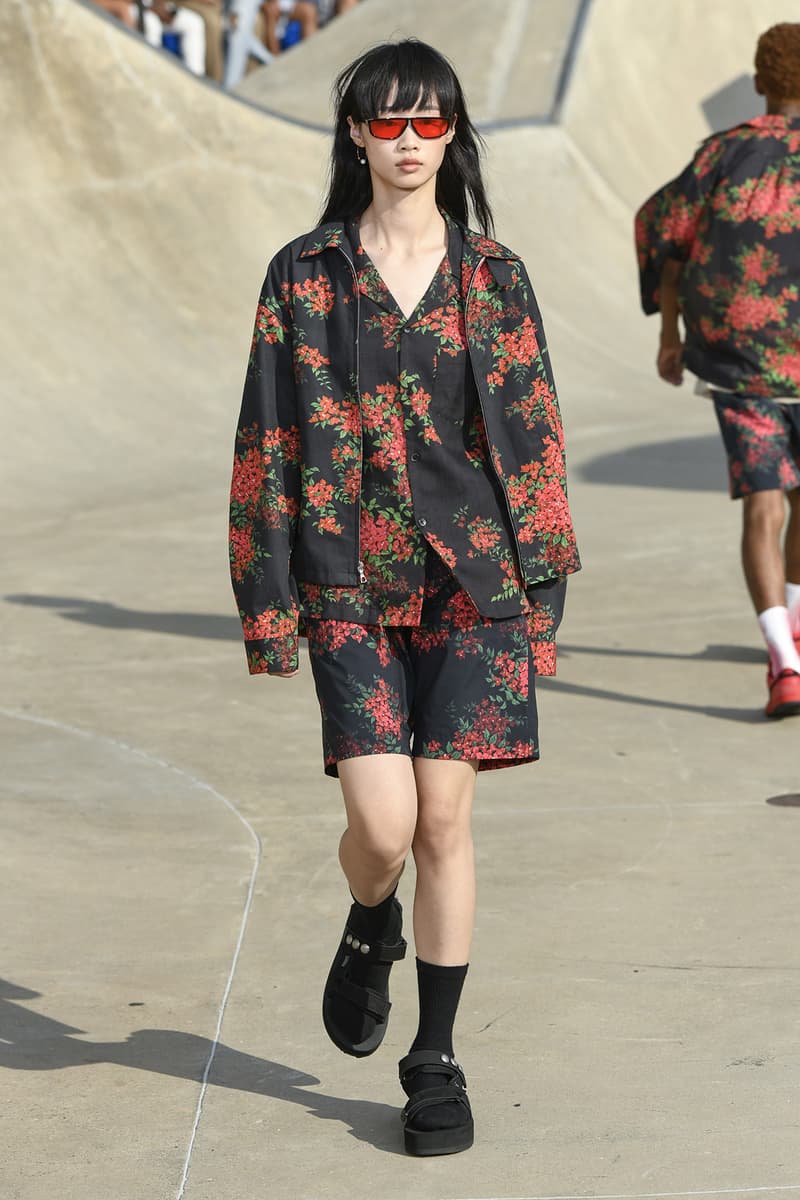 18 of 33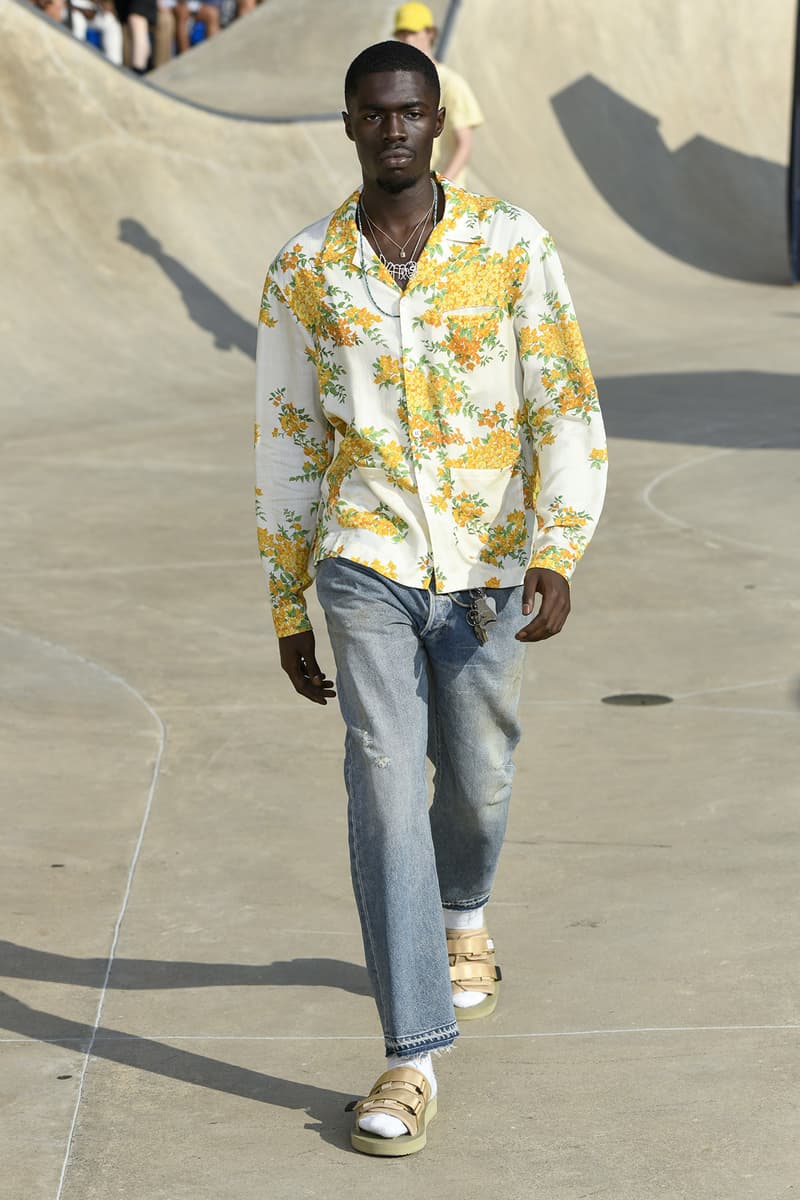 19 of 33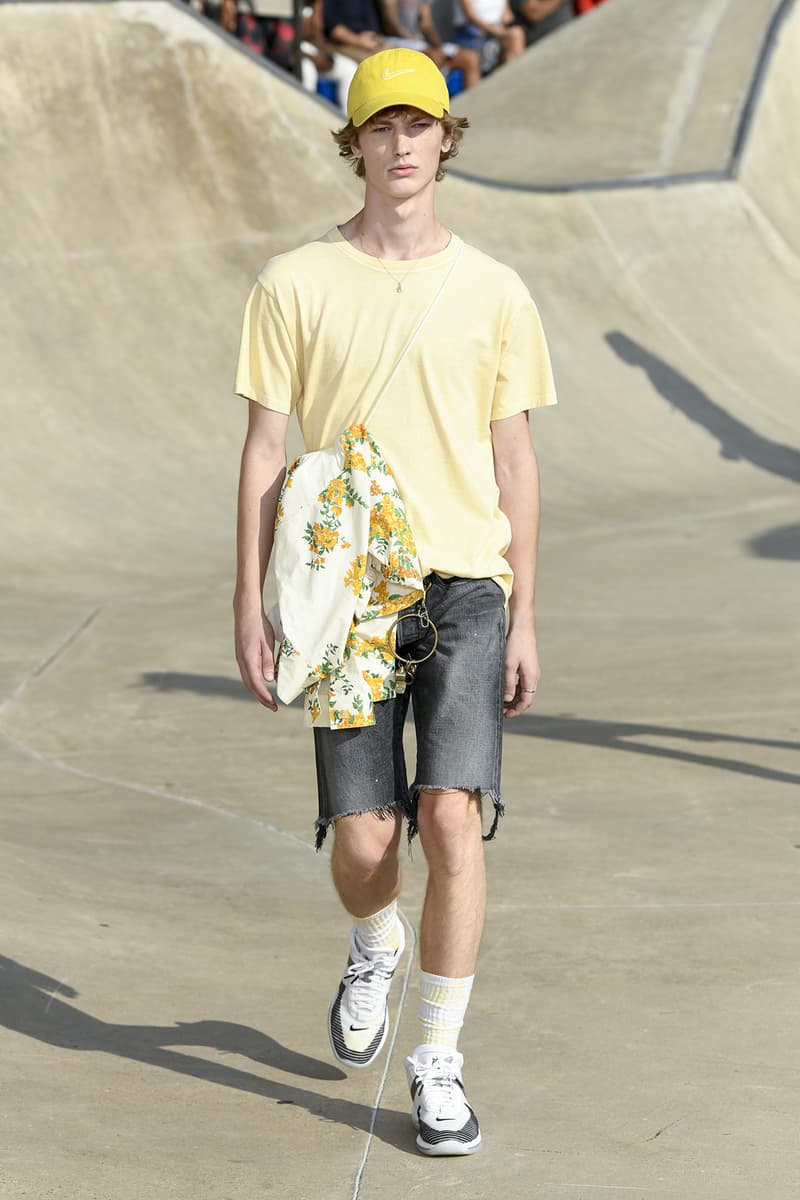 20 of 33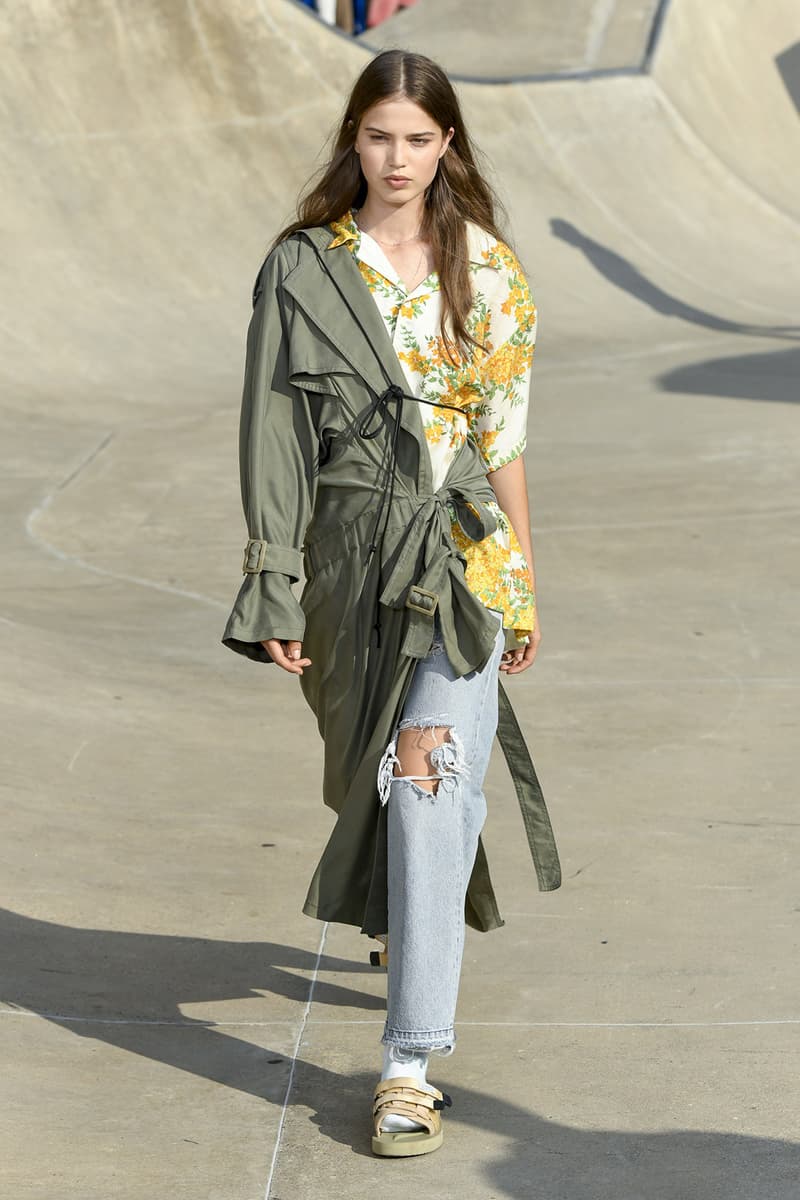 21 of 33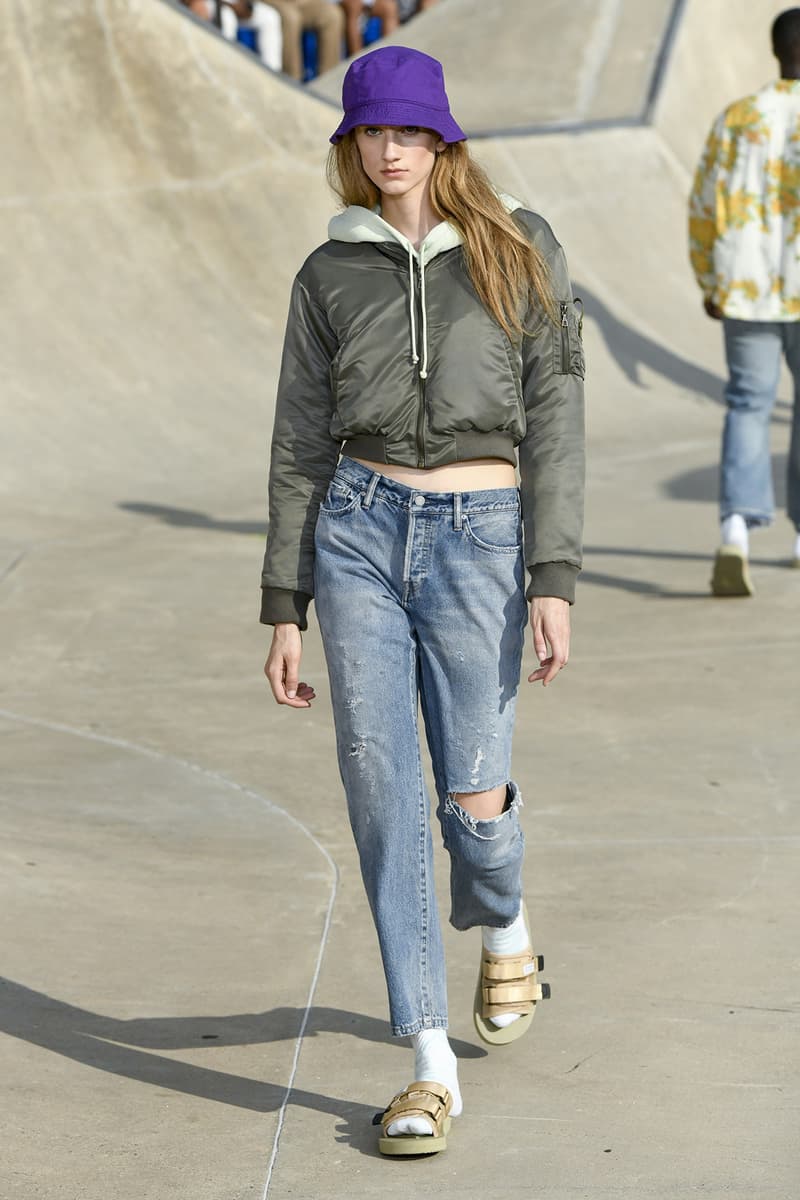 22 of 33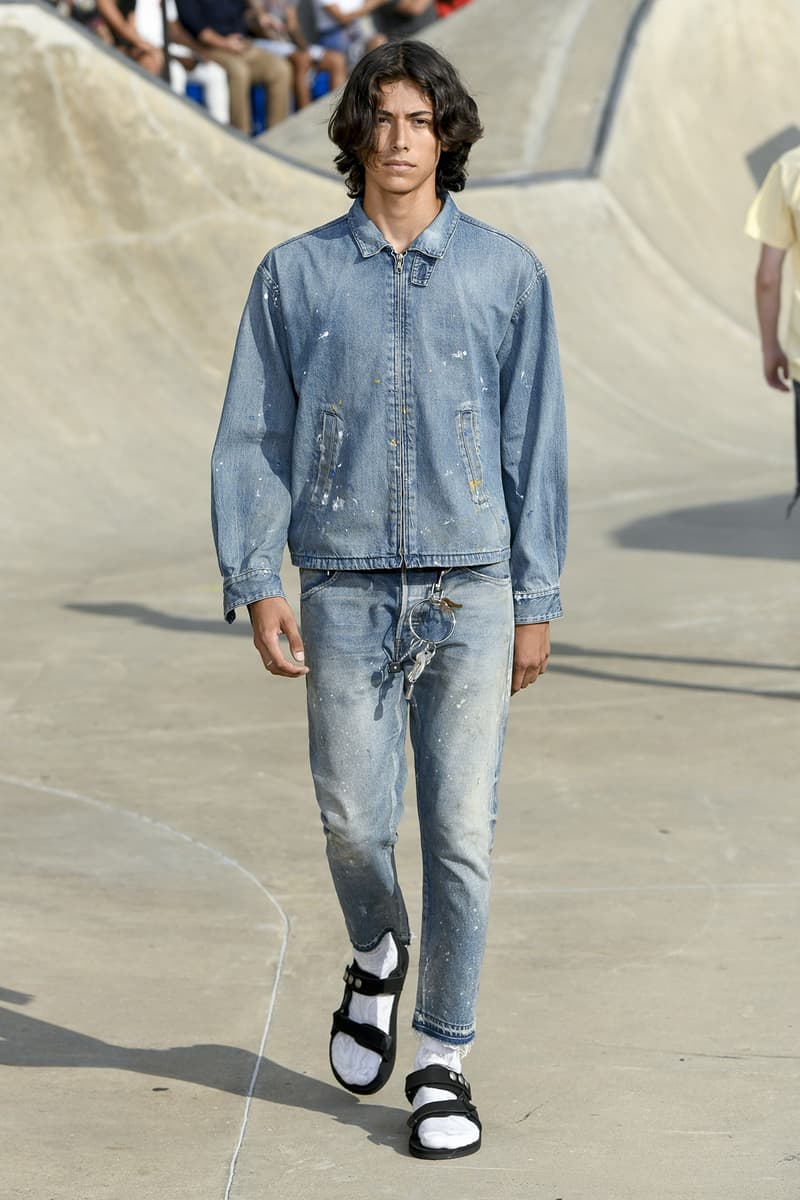 23 of 33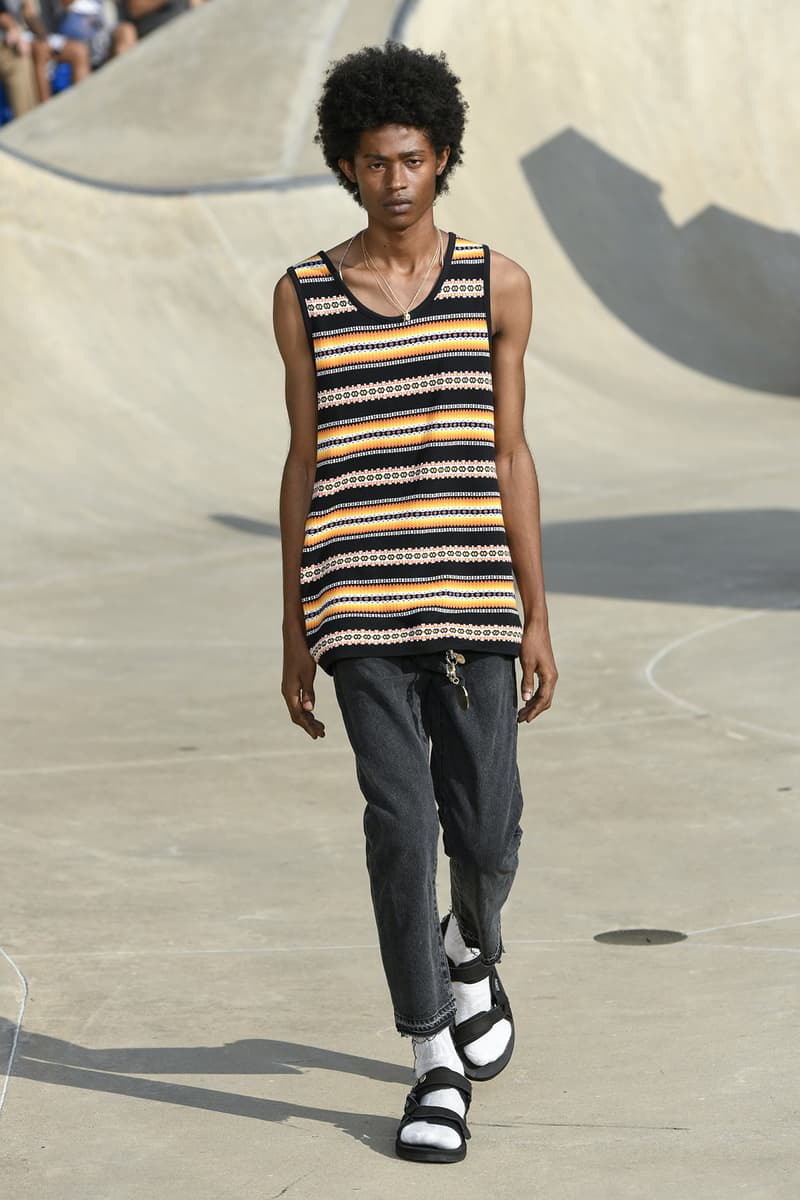 24 of 33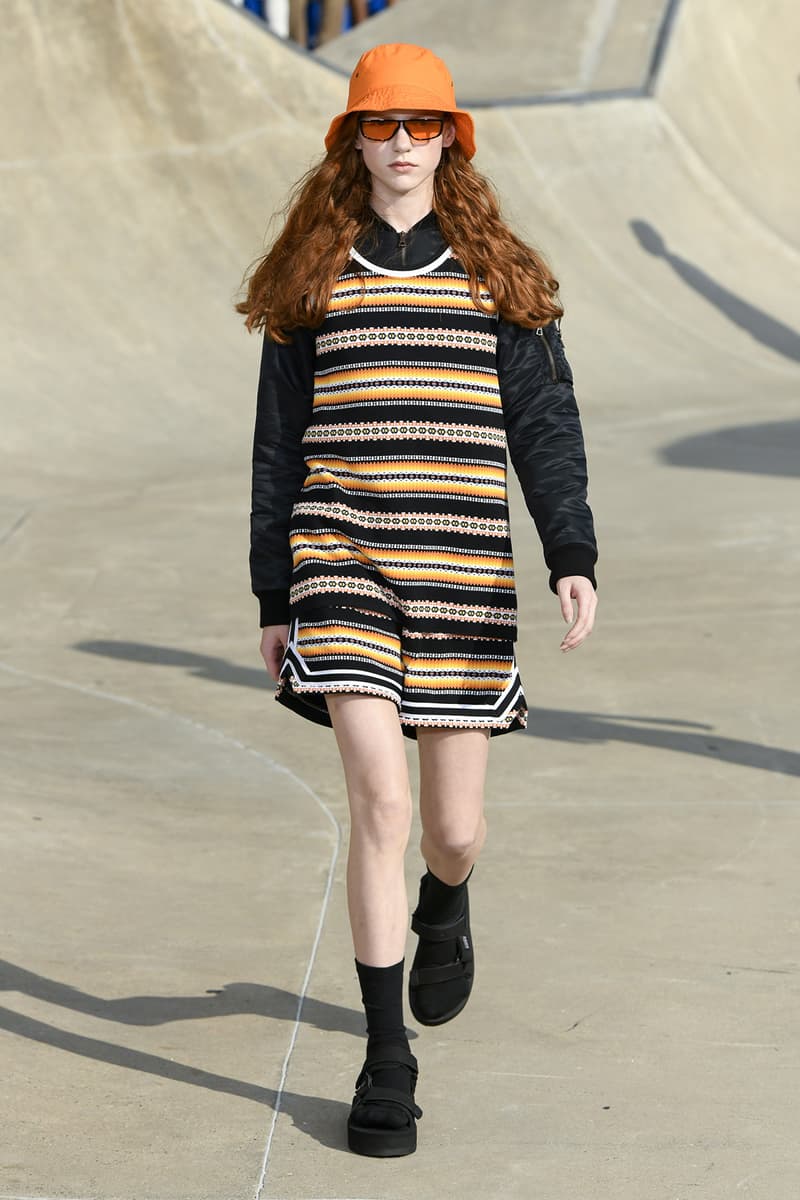 25 of 33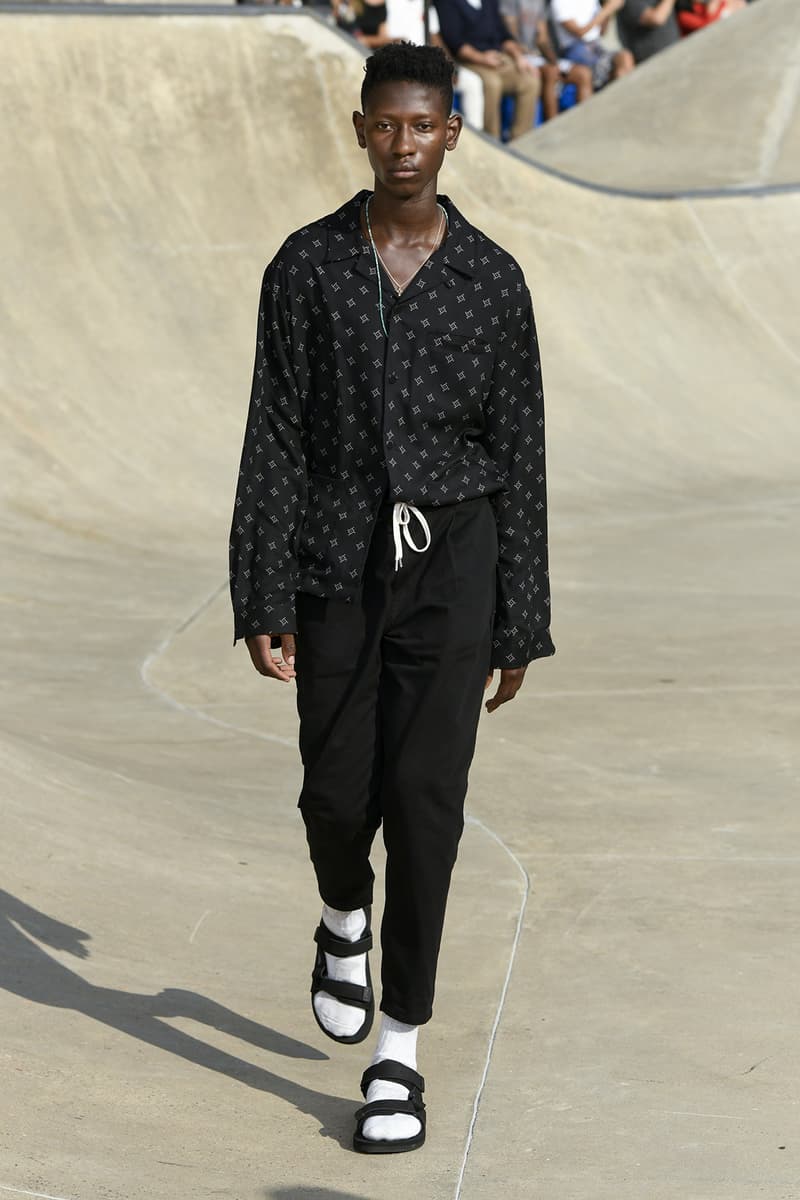 26 of 33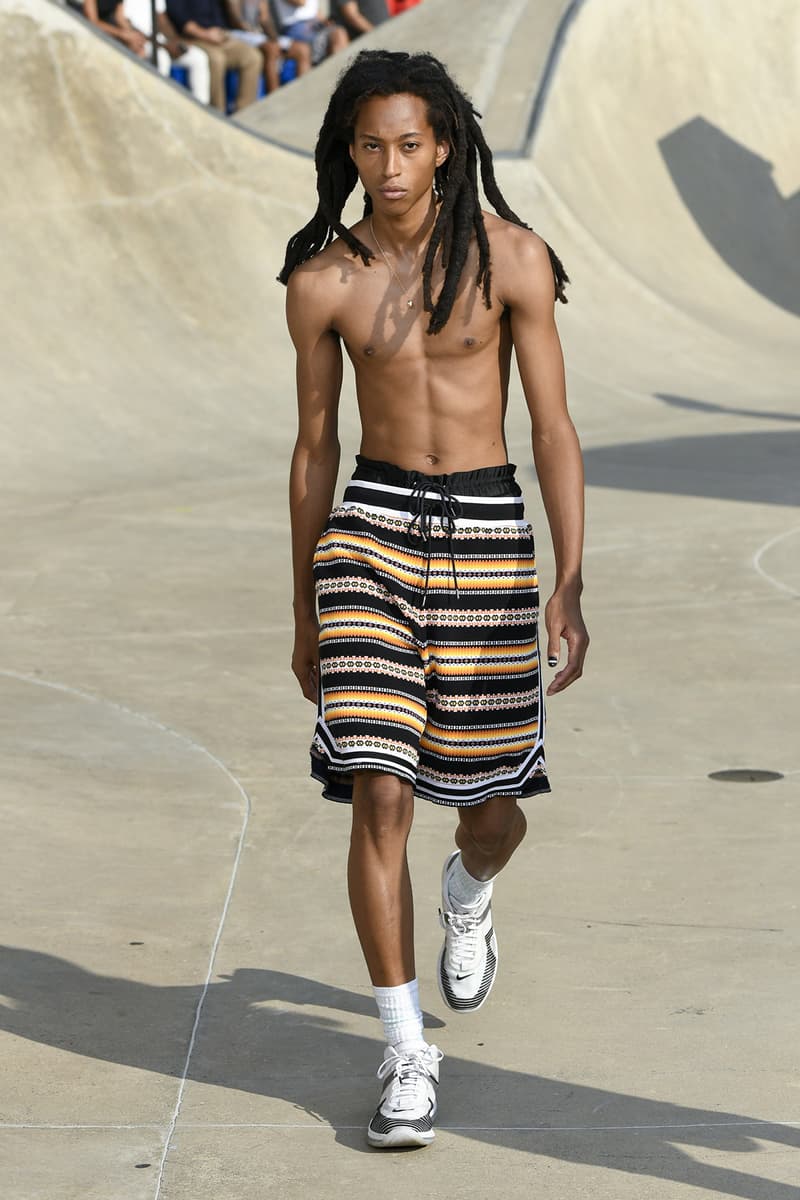 27 of 33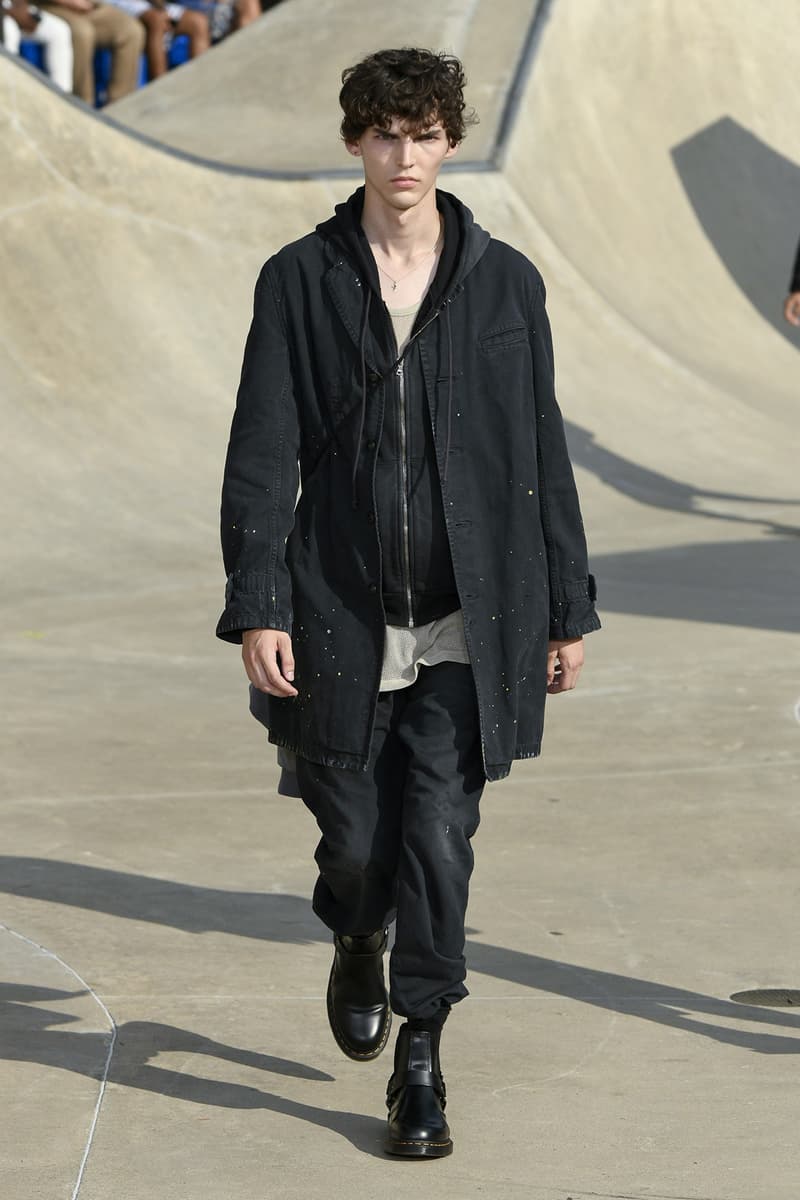 28 of 33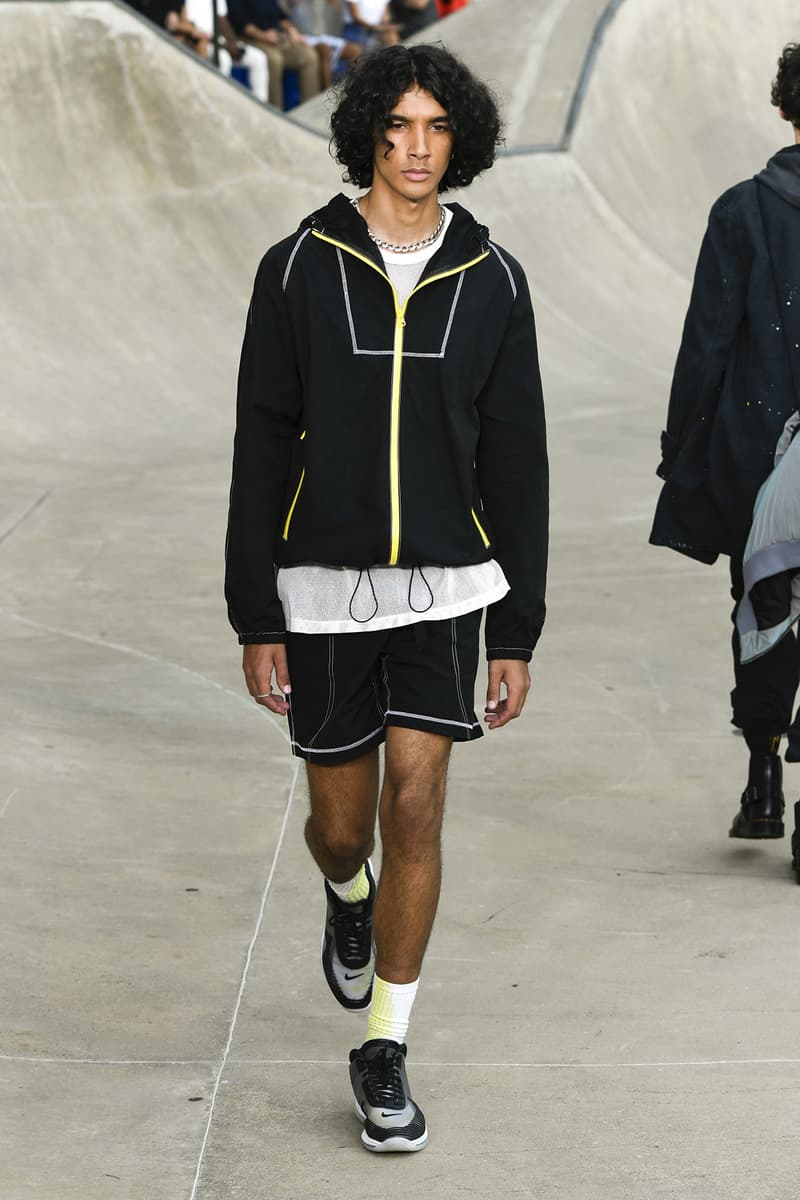 29 of 33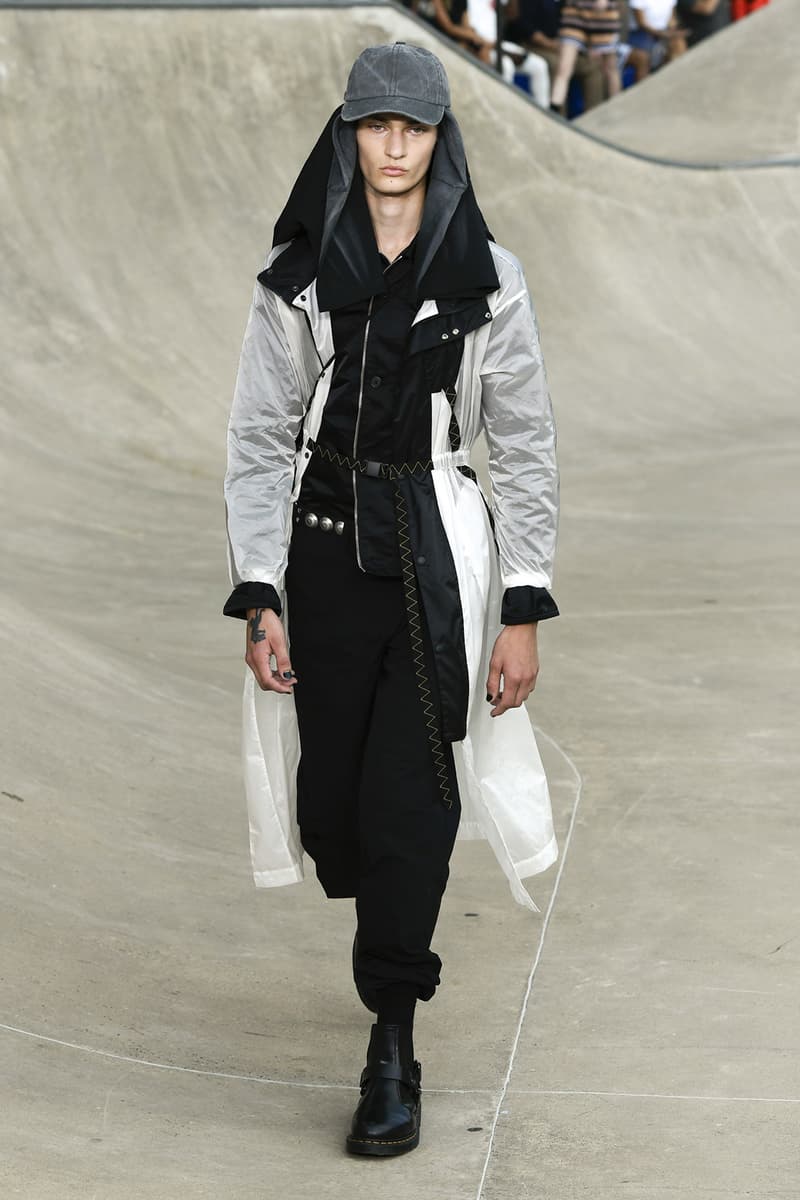 30 of 33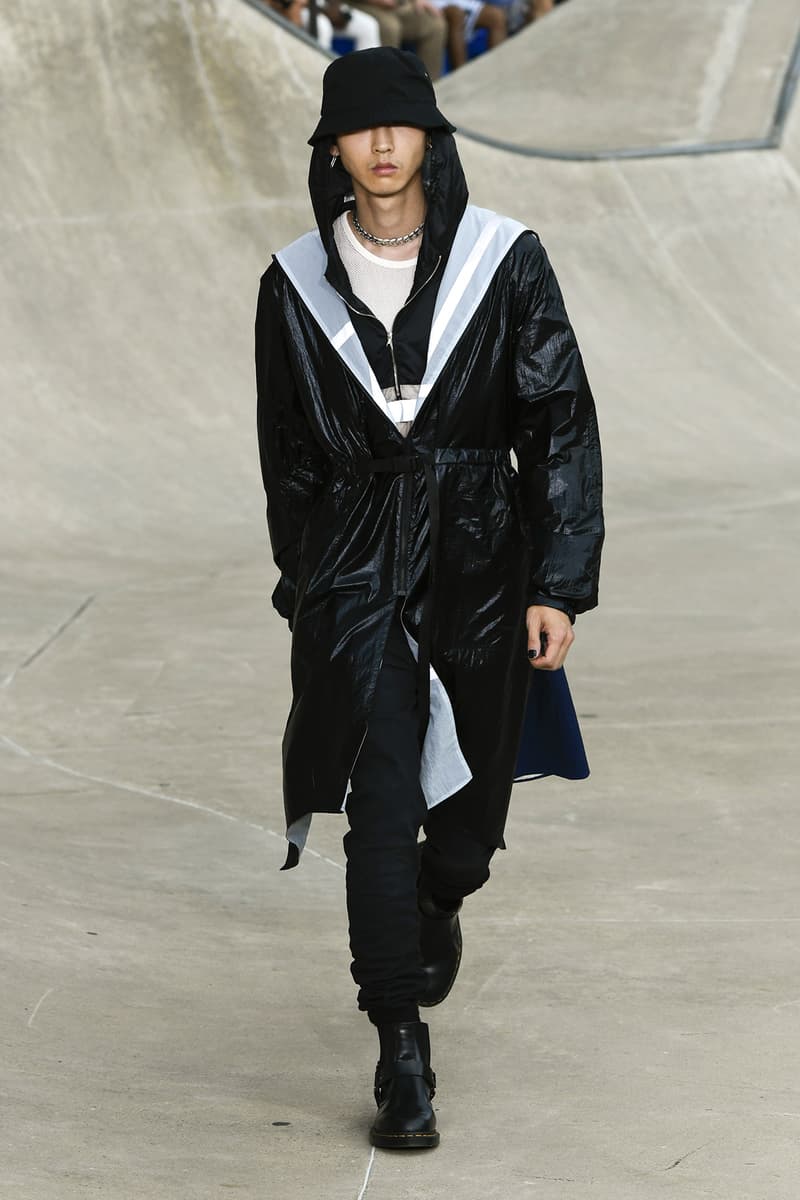 31 of 33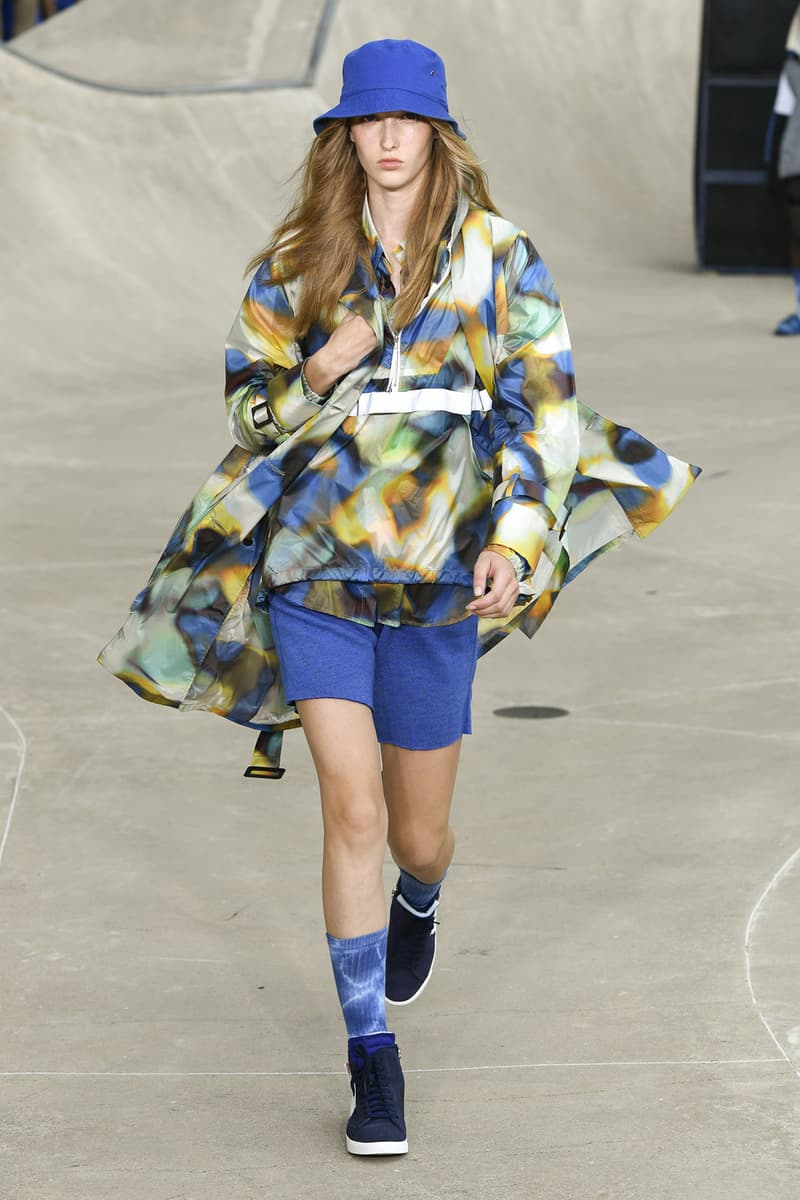 32 of 33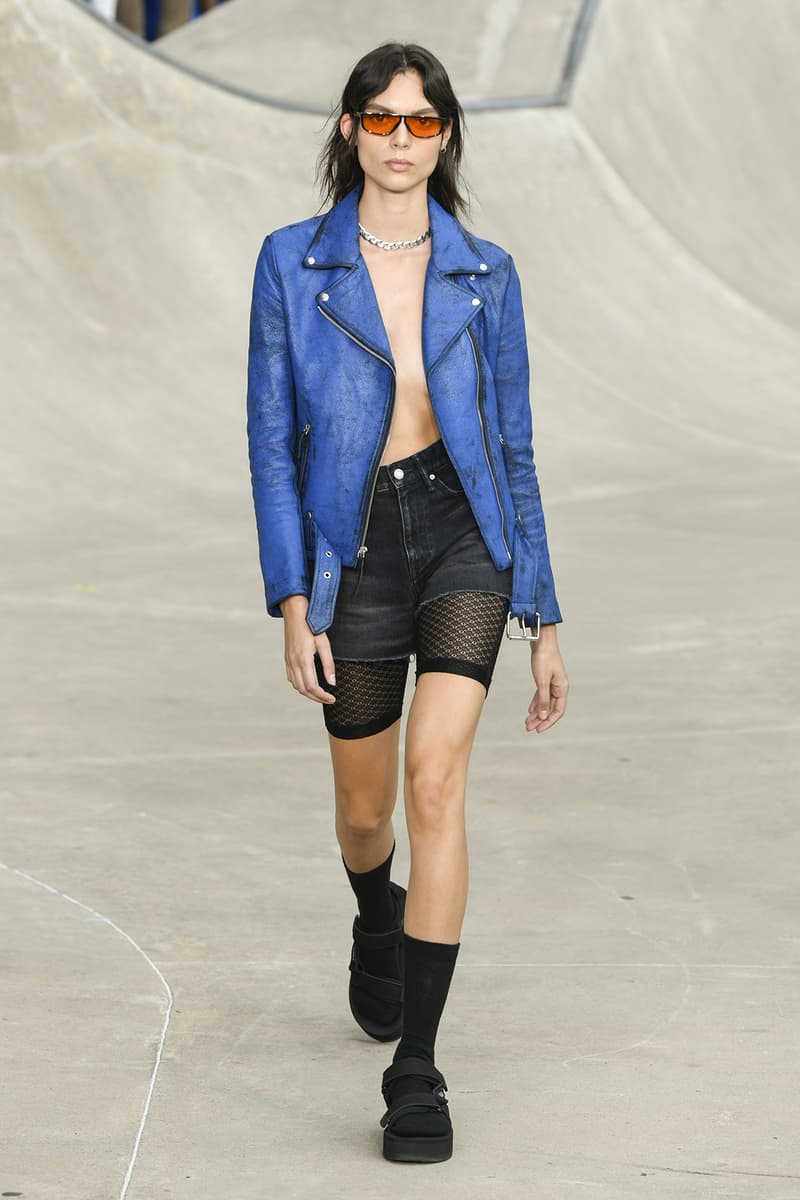 33 of 33
John Elliott took his eponymous label back to New York Fashion Week to debut his latest range of effortless sportswear and laid-back denim. "New York is still king in terms of American fashion," Elliott said during the pre-show fittings. "You have to go where the audience is, and that's here in New York. I mean, I love New York, I wear a Yankees hat damn near every day." This personal approach to design is immediately apparent upon viewing the new range, with worn-in accents reflecting the designer's intent to create comfortable clothing for daily life.
Building upon Fall/Winter 2018's combined men's and women's styling, the new collection showcased more collaborative Suicoke sandals and new jewelry designed in collaboration with Japanese brand M・A・R・S. Lived-in touches included blown-out knees in the Japanese denim, cardigans buttoned insouciantly and cracked leather jackets courtesy of Blackmeans. Los Angeles' ornamental bougainvillea was repurposed into a floral print, while the designer's classic bomber jackets, parkas, work shirts and trucker jackets reappeared in slouchy, effortless cuts — some women's items were cropped for extra disparity. Elliott also showed off different colorways of his collaborative LeBron Icon sneaker and a revised ACG Revaderchi, seen without laces.
Capping off the new range was an official partnership with the City of Los Angeles, with select items marked by the city's official seal. All of the proceeds from these items would be given to charity. "The title of the collection is 'Supported by the City of Los Angeles,'" reveals Elliott. "We'll be able to do activations around the city, and donate back to causes within the city. … It's important that we're having these conversations at the highest level."
Elsewhere at New York Fashion Week, KITH revealed collaborations with Versace, Columbia, UGG and more.