Monopoly's 'Fortnite' Edition Features "Battle Royale" Rules
Properties are named after 'Fortnite' locations.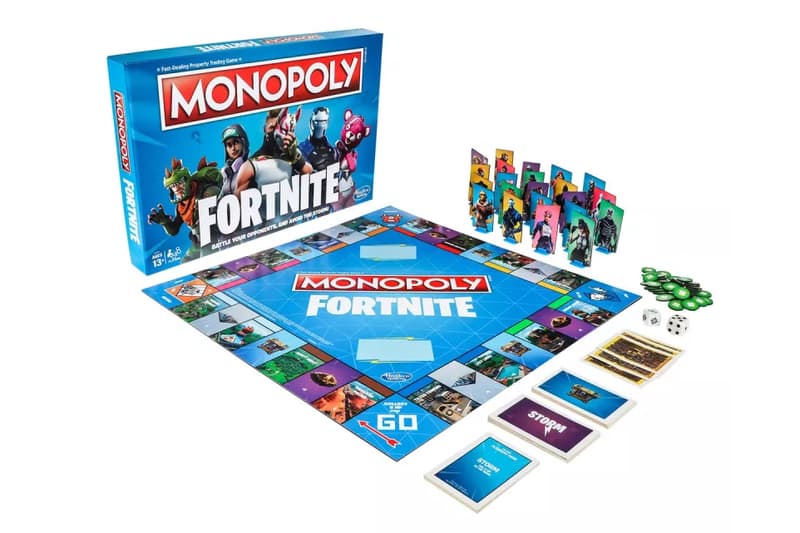 It seems that the Fortnite hype is unlikely to slow down any time soon, as an early leak reveals a Fortnite edition of Monopoly. While the special edition appeared as a short-lived pre-order from Zavvi, the product was swiftly removed. Hasbro and Epic Games have since confirmed the product's legitimacy, also confirming the release date as October 1. This special edition comes with its own set of "Battle Royale-"inspired rules, which Kotaku was able to snag before the removal.
You're still picking up properties, but instead of money you have health points. Instead of paying for spaces, it's just first come first serve. Each turn you roll two dice, one that moves you forward and another that allows you to take an action. You'll be able to shoot a player on the same side of the board as you; build a wall on the space you're currently on to protect yourself from being shot; drop a Boogie Bomb, which causes each player to lose health; or apply a bandage to regain health. If you lose all your health points, you lose, and just like the video game, the last player standing wins.
Stay tuned for more details to surface as the game officially rolls out.
For more gaming news, Call of Duty: Black Ops 4 also introduces a new Battle Royale mode.