Es Devlin To Design UK Pavilion With AI-Generated Messages for Expo 2020
Take a first look at The Poem Pavilion.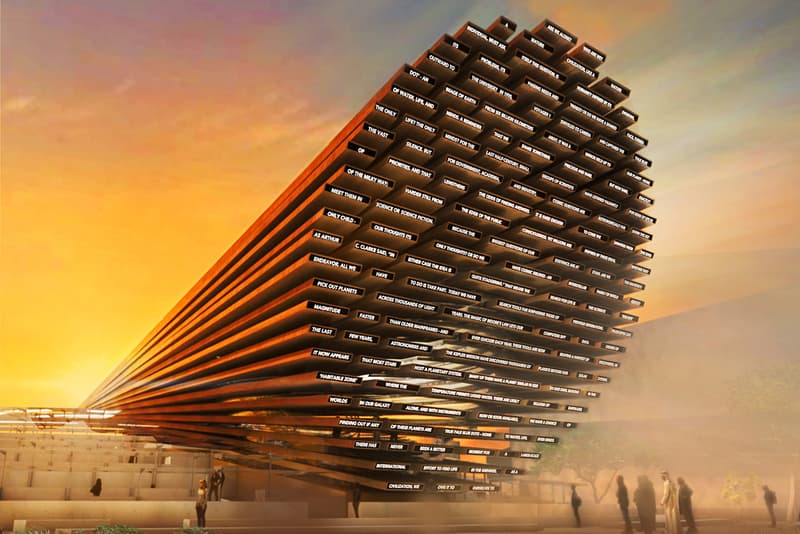 1 of 4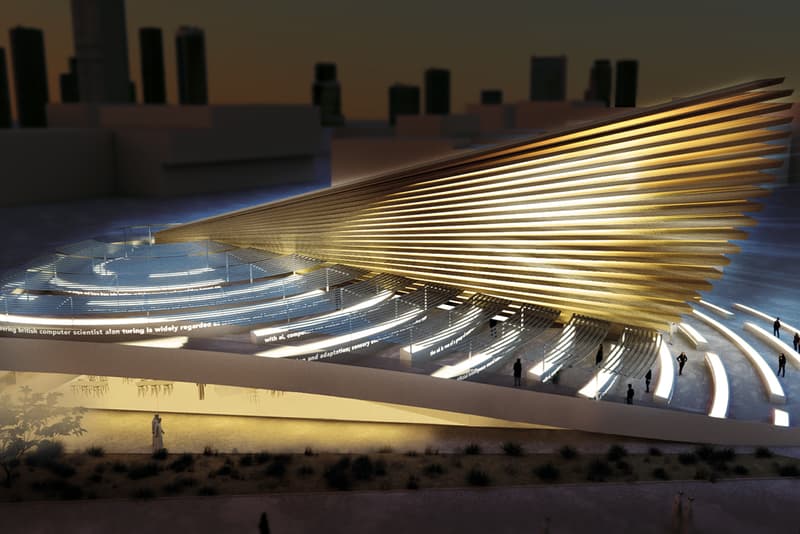 2 of 4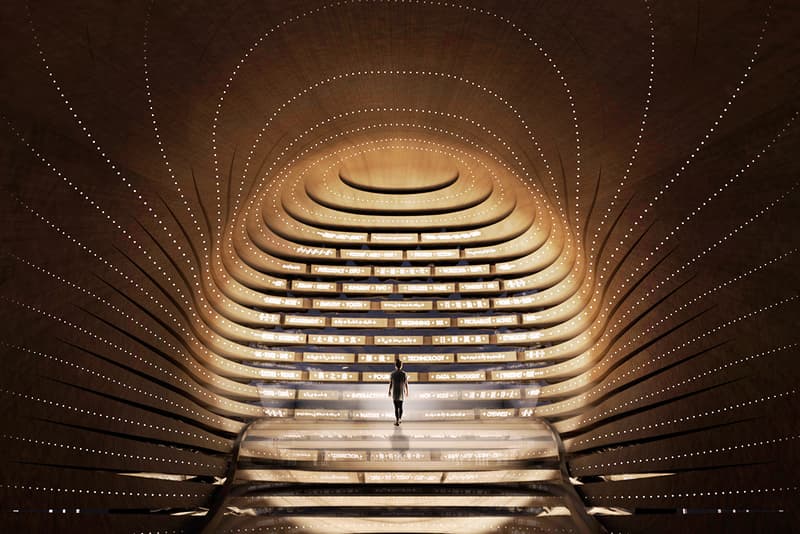 3 of 4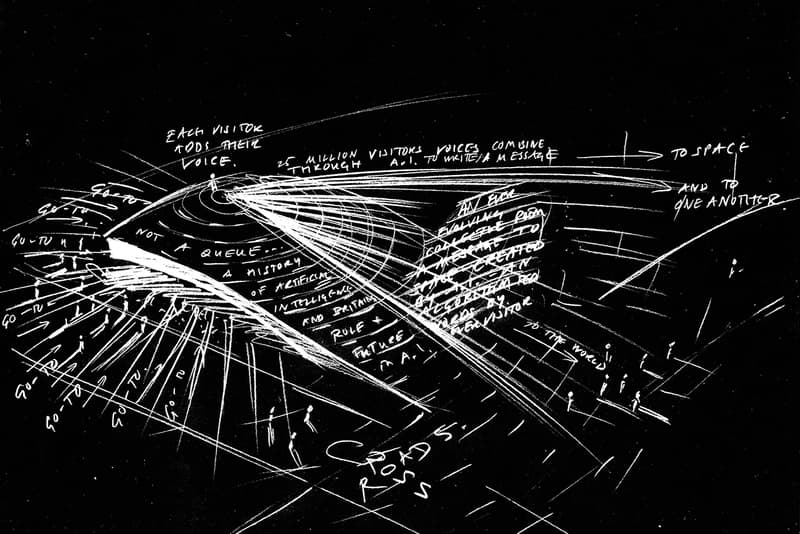 4 of 4
Es Devlin has collaborated with the likes of Kanye West and Beyoncé, and created stunning displays for Coachella and Louis Vuitton's shows — now, the British set designer is adding the UK Pavilion at Expo 2020 Dubai to her long list of projects.
Titled The Poem Pavilion, the imposing 20-meter high structure will feature a glowing LED façade displaying illuminated AI-generated messages, to which the Expo's visitors will be able to contribute. The project is designed to highlight British expertise in Artificial Intelligence and space.
"The idea draws directly on one of Stephen Hawking's final projects, 'Break-through Message,'" says Devlin. "A global competition that Hawking and his colleagues conceived in 2015 inviting people worldwide to consider what message we would communicate to express ourselves as a planet, should we one day encounter other advanced civilizations in Space."
Devlin will team up with Avantgarde and the engineers at Atelier One to create The Poem Pavilion. Take a look at the complex structure's concept sketches above.
For more unique design, MVRDV built a warped nightclub and indoor theme park in Seoul.