The Best New Music Releases of The Week: Kendrick Lamar, WESTSIDEDOOM, PARTYNEXTDOOR and More
Close out September with these top new releases.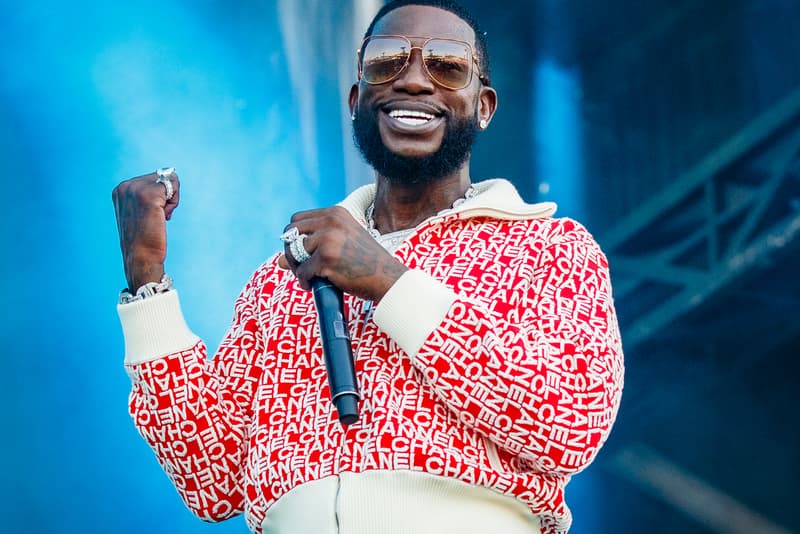 With the summer 17' officially behind us and autumn vibes now taking full effect, you can expect to hear more cozy slow jams in the coming weeks — most notably from the likes of PARTYNEXTDOOR who didn't waste any time contributing to the opening days of cuffing season. The OVO crooner surprised fans this week with the release of his new EP which was recorded over the course of seven days in August, hence the project being called Seven Days. Not to be outdone with baby-making jams was Tory Lanez who dropped off a syrupy new lady-friendly cut called "Skrt Skrt" off his yet-to-be titled sophomore album due out later this year.
Meanwhile, Lonzo Ball is continuing his quest to become the best baller-rapper ever, this time addressing his adversaries and critics on a new song called "Z02." The eldest Ball brother can be heard echoing his father's discourse with verses like, "Don't talk if you clueless just stay in yo' lane cause my people is moving" and "people scared of change, we not." Listen to that track here and check out the rest our picks of the week below.
Majid Jordan featuring dvsn – "My Imagination"
Earlier this year, Majid Jordan announced that their sophomore studio album, The Space Between, would eventually release sometime in the fall. This week, the OVO duo firmed things up on Instagram after announcing that their album will officially be released on October 27. In conjunction with the news, they also debuted a new track with OVO labelmates dvsn called "My Imagination." Check it out below.
Kendrick Lamar & Rich The Kid – "New Freezer"
Rich The Kid has been on a grind this month, first appearing in Philipp Plein's Spring/Summer 2018 runway show — along with the likes of Future, 21 Savage, Nicki Minaj, Rae Sremmurd and Metro Boomin — before linking up with Roy Wood$ for "New New." Just when you thought he was done, the 25-year-old rapper bounced back with a massive new cut featuring an assist from none other than Kendrick Lamar. Stream "New Freezer" below.
Gucci Mane & Evander Griiim – "Right Now" (Lil Yachty Remix)
Earlier this week, Lil Yachty served up a fresh take to Evander Griiim and Gucci Mane's fan-favorite single, "Right Now." Adding up what he calls a "Teen Mix" to the record, Lil Yachty gave the previously released song some new life. Stream below.
PARTYNEXTDOOR – Seven Days EP
As promised, PARTYNEXTDOOR has delivered his brand new EP today after teasing a new Halsey-assisted single last night. The project is 7-tracks long and as the title suggests, was made over the course of seven days in August. Check it out in full down below.
Young Thug & Lil Yachty – "On Me"
Thugger and Yachty exchange infectious melodies over a hard-hitting instrumental that will serve as the precursor to an upcoming mixtape by Quality Control titled The Streets Volume One. No release date has been announced as of yet, but you can expect a lot of Atlanta rap A-listers to on board anytime QC is involved. Listen below and stay tuned.
WESTSIDEDOOM – "Gorilla Monsoon"
After Westside Gunn and his brother Conway signed Eminem's Shady Records earlier this March, it appears that everything is moving in a promising direction. Namely, as exclusively teased by HYPEBEAST, WSG is working with legendary rapper MF DOOM under the moniker WESTSIDEDOOM. In addition to revealing the project and explaining how the partnership came about, Westside Gunn also sat down with HYPEBEAST to speak on his new Shady Records deal, being a longtime wrestling fanatic, Prodigy of Mobb Deep, and more. Not to mention, we also had the exclusive release on the first WESTSIDEDOOM track titled "Gorilla Monsoon" produced by Daringer for your listening. Listen below.
Tory Lanez – "Skrt Skrt
Tory Lanez began rolling out tracks for his upcoming sophomore album this last week following the debut of the project's first single, "Shooter." This week, the Toronto crooner unleashed the second single from the project, "Skrt Skrt" that pulls away from his lyrical-rap forte, instead revisiting his gift of crafting syrupy, baby-making slow jams for the ladies. Listen in below.
Smokepurpp – Deadstar (Album)
This week, following months of loosies and guest features, Smokepurpp's debut project Deadstar has finally arrived. Packed with 16 tracks, the project's lineup is nothing less than staggering. On production side alone, he has Mike Dean, TM88, Harry Fraud, Murda Beatz and Sonny Digital. Not to mention he now signed to Travis Scott's new label.
DRAM & Trippie Redd – "Ill Nana"
Virginia's own D.R.A.M. teamed up with buzzing 18-year-old Ohio talent Trippie Redd for his latest single, "Ill Nana." The new drop mixes Virginia artist's typical mid-tempo vibes with Trippie Redd's sheer rawness. Heck it below.
ABRA – "Novacane"
ABRA is currently preparing to release her debut album Rose, but before that happens, she dropped a new instrumental single is called "Novacane" as part of Adult Swim's singles program. Aside from her vocals on the hook, the instrumental track is as both typically bouncy and leftfield as you'd expect from the singer. Press play to listen below.
Be sure to check out our previous music roundups for the best drops of weeks past.