Young Thug Changes His Name & Reveals 'Jeffery' Tracklist
You cannot make this stuff up.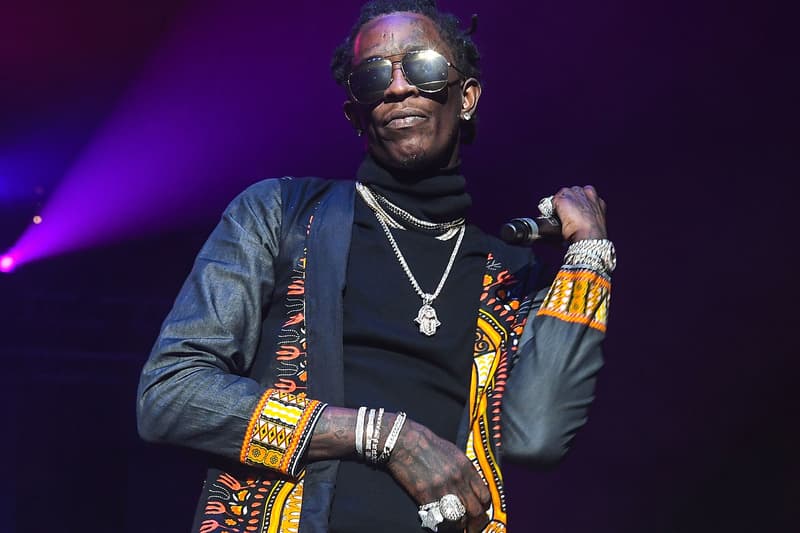 Young Thug remains one of the most eccentric individuals in modern rap, to say the least. According to Lyor Cohen, Thugger has made a very unique, life-changing decision: he's changing his name to what might very well be the strangest name of any rapper. In a new interview with the Rap Radar pocast, Cohen reveals the "Digits" rapper's new planned name: No, My Name Is Jeffery. "The reality of the situation is, Young Thug is not going to be 'Young Thug' anymore," Cohen says. "His new name is going to be 'No My Name Is Jeffery.' 'No, My Name is Jeffery.' That's his new name. And the reality is, when you see this commercial, you're all going to understand what we do here at 300. Because it's powerful images of what makes someone Young Thug and what the evolution and how someone is Jeffery. It's a circular thing, it's important. 'No, My Name is Jeffery' is on its way. Please respect us to actually segue and utilize his name going forward because it's important." Also of significance: the trademark on the "Young Thug" name is "cancellation pending," further adding credibility to the claim. The tracklist for the album Jeffery has surfaced as well; you can check out that below. Jeffery will drop on August 26.
Jeffery? pic.twitter.com/DxDErTFvlA

— Young Thug ひ (@youngthug) August 14, 2016