Young Gully Introduces New 'Eyes Wide Shut' LP & Drops "Show Me Love" W/ OMB Peezy
One of California's most talented lyricists.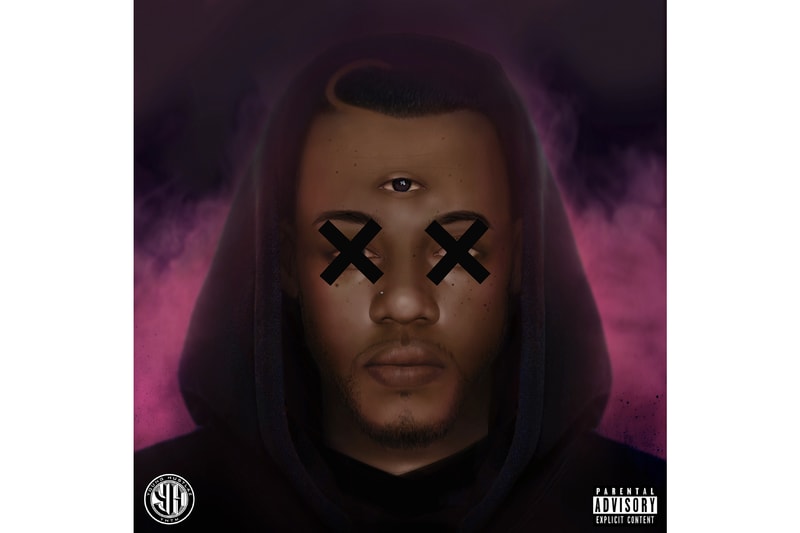 One of the West Coast's most underrated and talented emcees, Oakland rapper Young Gully is on a mission to prove lyricism isn't a lost art. Still pushing the boundaries of his craft and hoping to expose new audiences to it, Gully has plans to drop a new album, Eyes Wide Shut, next month. An intensely-personal effort, Eyes Wide Shut is being promoted with an introspective, reflective lead single titled "Show Me Love."
"Show Me Love" features OMB Peezy, and serves as a preview of what's to come when Eyes Wide Shut debuts on September 14. "Heart so empty I hear echoes / My soul got some vacancy," Gully spits. "Why it feel like I need care like a drug? / Is it a gift, is it a curse? / I'm like a lean-head for the love / If I don't get it, I feel the worse."
Elsewhere, Gully uses "Show Me Love" to question the lack of humanity that surrounds him. "Guess we forgot what a heart does / We forgot what being smart was / Instead of helping we just start to judge and attract the foul like a shark to blood / How did empathy become bad? / How did sympathy become sad?"
You can stream Young Gully and OMB Peezy's "Show Me Love" and check out the tracklist for Eyes Wide Shut below.
Young Gully – Eyes Wide Shut (Tracklist)
01. I Care Intro (Ft. Teespeaks)
02. Def Of Gas Pt. 2 (Ft. DJ Fresh)
03. Time Will Tell
04. All My Brothers
05. Street Niggas Interlude
06. Show Me Love Ft. OMB Peezy
07. Never Let Me Die
08. Speakin' On The Kid
09. Bigger Picture
10. Her 90s Playlist (Ft. Deltrice x G Team Wit It)
11. Catalina
12. Tired
13. That's Life Pt. 3
14. Layin' Low
15. Criticize Me Interlude
16. Ambitionz Of A Ryda (Ft. Zayel)
17. Wanna Know Outro (Ft. Tay Off The Top)
BONUS: Where My Woes
BONUS: Back To My Old Wayz (Remix Ft. HD)