July's Over, So Where is Frank Ocean's Album?
The Internet reacts to yet another delay of 'Boys Don't Cry.'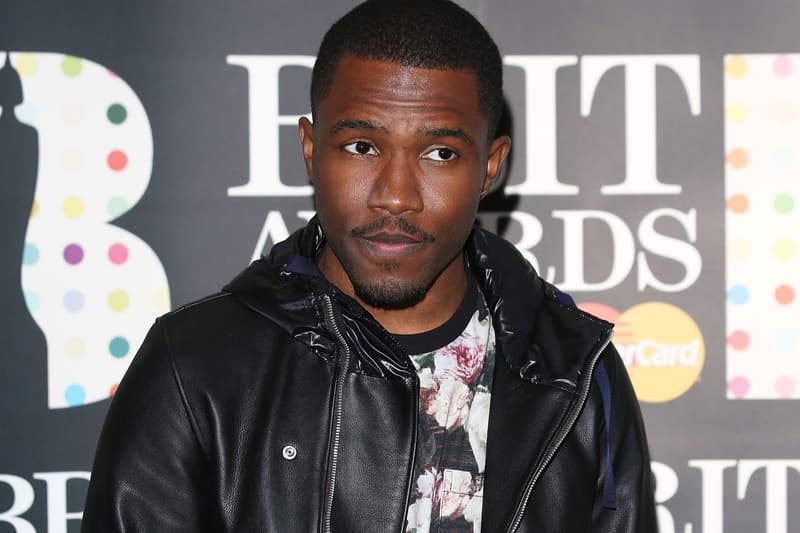 Frank Ocean updated his website earlier this month with a graphic suggesting that his forthcoming album Boys Don't Cry would be dropping sometime in July. Unfortunately, the month is over and there is still no sign of the highly-anticipated follow-up to channel ORANGE. As a result, many have taken to Twitter and other social media platforms to express their frustration and disappointment. Check them out below and if you're still not caught up on the hype/anticipation, take a look at our Boys Don't Cry guide.
Y'all still waiting for Frank Ocean to release music? pic.twitter.com/Y6N7BXuR3j

— Kofie Y. (@KofieYeboah) August 1, 2016
Frank ocean led all us on for more than a year and u act like that ain't the greatest heartbreak non-album of all time

— evan. (@EvanLarrick) August 1, 2016
When August arrives & there's no Frank Ocean album: pic.twitter.com/gnJpL5WfBq

— ronald isley (@yoyotrav) August 1, 2016
All y'all gonna do is act like the Frank Ocean album is the greatest album of all time for one month then move on the next month…so hush.

— Blank Face Trav (@_Sxrxnxdx) August 1, 2016
who's the better liar frank ocean or Hilary Clinton????

— Ahmed/DaveEastGodMC (@big_business_) August 1, 2016
"aint no album, get out" -frank ocean.

— Ahmed/DaveEastGodMC (@big_business_) August 1, 2016
Frank Ocean: I'm dropping my album in July
*August 1st*
Me: pic.twitter.com/LFZEI0cVgm

— OP (@OceanSprayDoe) August 1, 2016
J. Cole didn't become the first rapper in 25 years to go double platinum with no features for Frank Ocean to play us like this…. AGAIN. ?

— ThatKiddKuda (@ThatKiddKuda) August 1, 2016
"Hey, I'm gonna drop that new album this July." – Frank Ocean pic.twitter.com/WGRwixVFF5

— Kazeem Famuyide (@RealLifeKaz) July 31, 2016
I give up on Frank Ocean, I can't do this anymore. pic.twitter.com/jnjBDSEvm3

— Indigo Child (@Afro_foo) August 1, 2016
Frank ocean just do it bruh lol pic.twitter.com/FXtWiMLaBH

— wilfredy (@wilfredy15) August 1, 2016
Frank Ocean has 25 minutes. I knew I couldn't trust a nigga that prefers plain poptarts to frosted ones.

— Hi I'm AJ (@Knilirabaj) August 1, 2016
Twitter: Frank ocean hasn't released his album on the 31st of ju..

Me: pic.twitter.com/HyiNkIGiI0

— champagnedadyyy (@THEMORENOBIEBER) August 1, 2016
@kanyewest WHERE THE FUCK IS FRANK OCEAN KANYE I NEED YOU TO DRAG HIS ASS OUT OF HIS HOTEL AND GET HIM TO DROP SOME SHIT

— Burden Boy (@ViewsFromADick) August 1, 2016