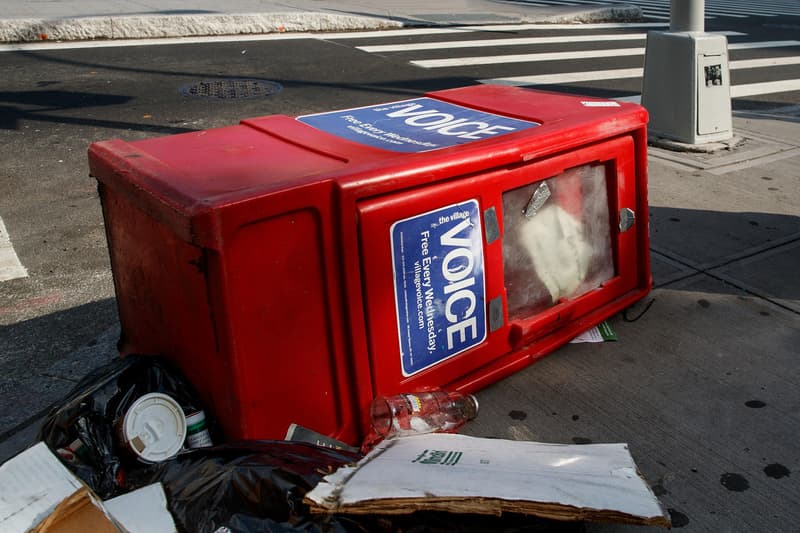 'The Village Voice' Folds After 60 Years of Publication
R.I.P. to the "first modern alternative newspaper."
---
After 60 years of publication, New York newspaper The Village Voice is officially shutting down its operations.
The publication, known as "the first modern alternative newspaper" by owner Peter Barbey, first began in 1955 as a news outlet that placed large emphasis upon political matters and societal concerns, while also incorporating journalistic standards that are highly regarded to this day. During the majority of its run, the company had garnered multiple awards and accolades, including three Pulitzer Prizes.
As the climate of print journalism — including sales, revenue, subscription numbers and general readership — turned more towards digital, editions like The Village Voice had to find alternative ways to survive in a more costly world. The weekly publisher relied heavily on revenue from its classified ads but also came under difficult times as digital means offered too many alternatives away from print.
The Village Voice ceased print publication back in April 2017 to attempt a digital makeover, but failed to make an impact. Its employees will now aid in archiving all of its content digitally to villagevoice.com.