Bun B Drops His First New Album in Five Years, 'Return of the Trill'
A reminder of what "trill" really means.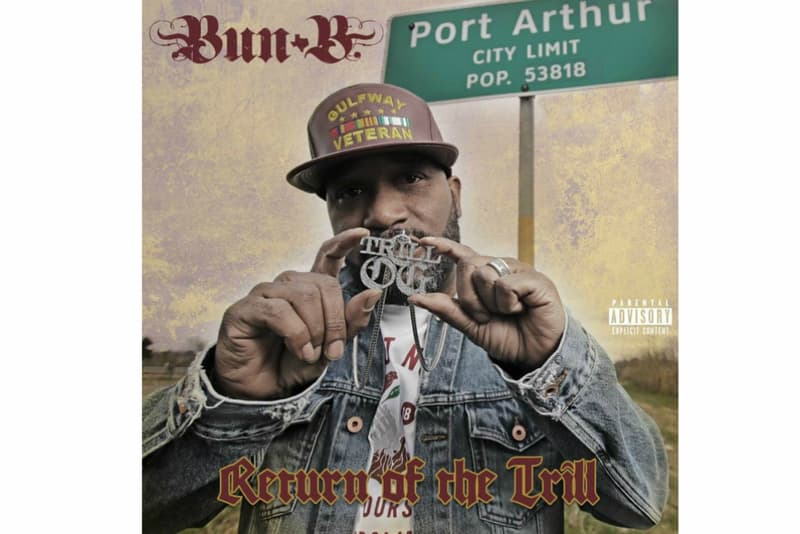 Towards the beginning of this year, UGK legend Bun B revealed plans for a new studio album, titled Return of the Trill. The LP was announced during a February installment of Bun B's #TrillMealz cooking series and continues to be supported by high-profile singles such as "Recognize" with T.I. and Big K.R.I.T. Now, with August coming to an end, Bun B's first studio album in five years is here and available for streaming.
Return of the Trill is the follow-up to 2013's Trill OG: The Epilogue, and gives listeners 14 new tracks to bump. The project features collaborations with Lil Wayne, Run the Jewels, 2 Chainz, Yo Gotti, Leon Bridges and the late Pimp C. Sitting down with the Sway's Universe crew earlier this week, Bun B broke down the mission behind RotT, explaining that he created the project with the intention of reminding listeners of what "trill" really means.
"With this new album, we're just kind of returning to what 'trill' originally meant. Because a lot of people are co-opting the term and trying to make it mean what they want it to mean. But we know what it really stands for," Bun B says. "Being trill doesn't mean you gangsta, doesn't mean you're in a gang, doesn't mean you done caught a case, bought you a gun—none of that has to do with being trill. Being trill is about being honest with yourself, about who you are … being trill is just about being comfortable in your own skin."
You can stream Bun B's new Return of the Trill album below.
Back in April, Bun B, A$AP Rocky and Killa Kyleon teamed up for "Doja Sweet."