Justin Vernon Criticizes Eminem for 'Kamikaze' "Slurs"
On the lyrics for Em's latest single "Fall" about Tyler, The Creator.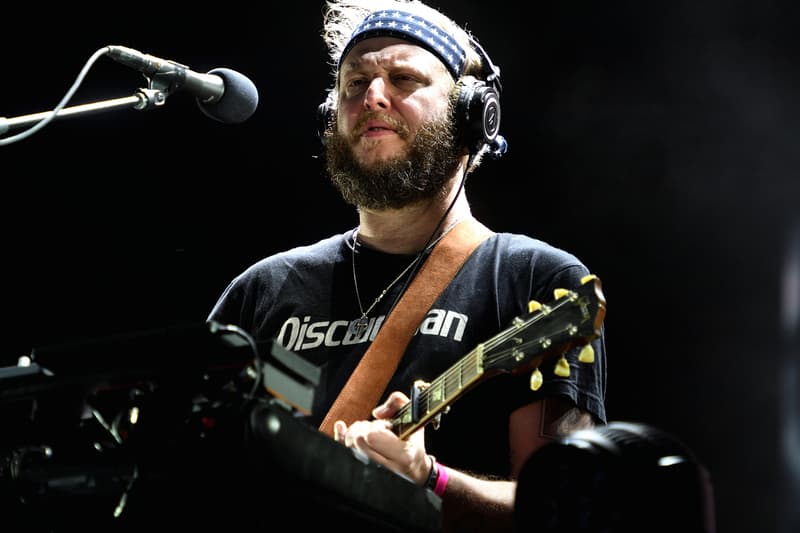 Eminem surprised the world last night and dropped a new album. Kamikaze took the internet by storm and Slim Shady had no issues with taking jabs and name-dropping a number of people. The disses took aim at Lil Pump, Lil Yachty, Lil Xan, Machine Gun Kelly, DJ Akademiks, Joe Budden, among others. The one jab that hasn't sat well with others is his attack of Tyler, The Creator.
Tyler has been a fan of Eminem in the past, but last year, he tweeted that he thought Em's Beyoncé collab "Walk On Water" was "horrible," and it looks like the hip-hop vet didn't forget about the critique.
On the song "Fall," which is featuring Bon Iver frontman Justin Vernon, Eminem uses a homophobic slur to diss Tyler. See the lyrics below:
Tyler create nothin', I see why you called yourself a fa–ot, bitch
It's not just 'cause you lack attention
It's 'cause you worship D12's balls, you're sack-religious
If you're gonna critique me, you better at least be as good or better
Get Earl the hooded sweater
Whatever his name is, to help you put together
Some words, more than just two letters
Tyler, The Creator supposedly came out as gay on his last album, last year's Flower Boy. Because of the slur and backlash, Vernon took to Twitter to distance himself from the collaboration. "Was not in the studio for the Eminem track… came from a session with BJ Burton and Mike Will. Not a fan of the message, it's tired. Asked them to change the track, wouldn't do it," he wrote.
"Fall" is still available on streaming services, however, Vernon has also tweeted that they are "gonna kill this track." Find the song and Vernon's tweets below.
Was not in the studio for the Eminem track… came from a session with BJ Burton and Mike Will. Not a fan of the message, it's tired. Asked them to change the track, wouldn't do it. Thanks for listening to BRM https://t.co/E0wmt732ty

— blobtower (@blobtower) August 31, 2018
Eminem is one of the best rappers of all time , there is no doubt. I have and will respect that. Tho, this is not the time to criticize Youth, it's the time to listen. To act. It is certainly not the time for slurs. Wish they would have listened when we asked them to change it

— blobtower (@blobtower) August 31, 2018
I was wrong and we are gonna kill this track

— blobtower (@blobtower) August 31, 2018