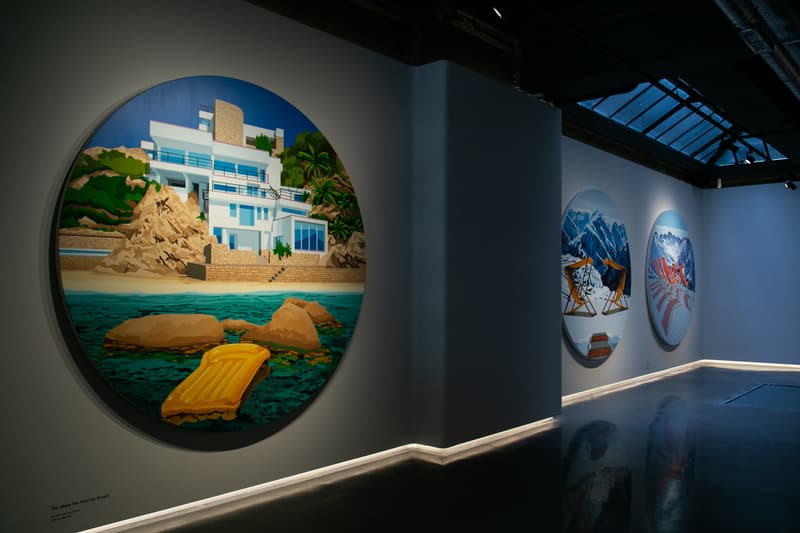 1 of 15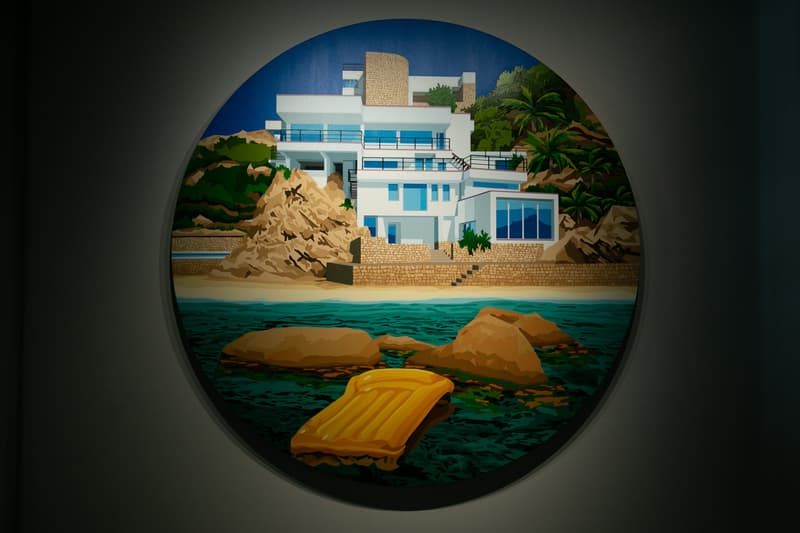 2 of 15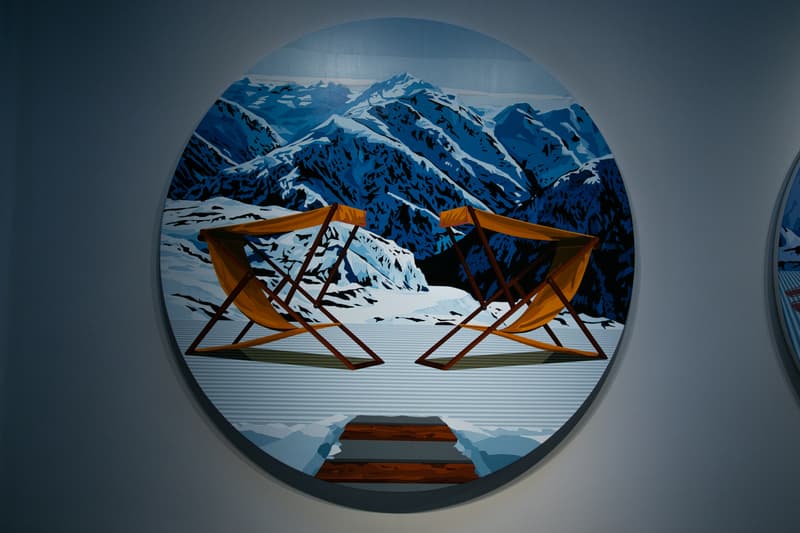 3 of 15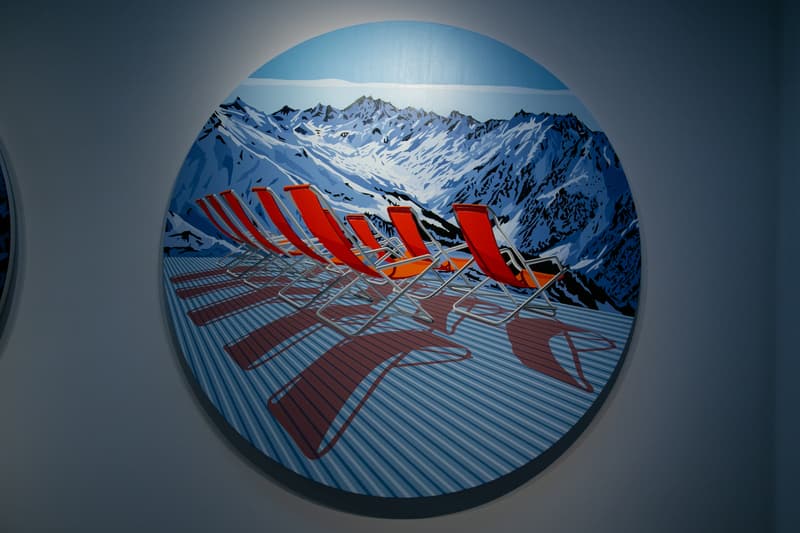 4 of 15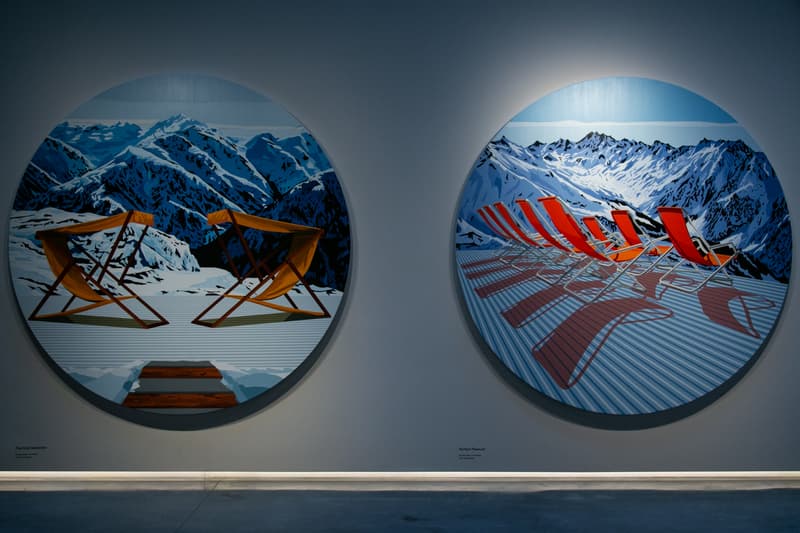 5 of 15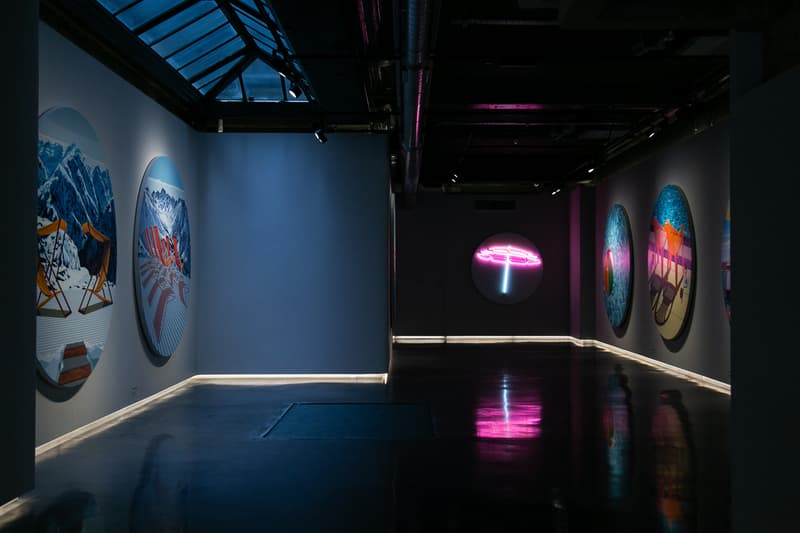 6 of 15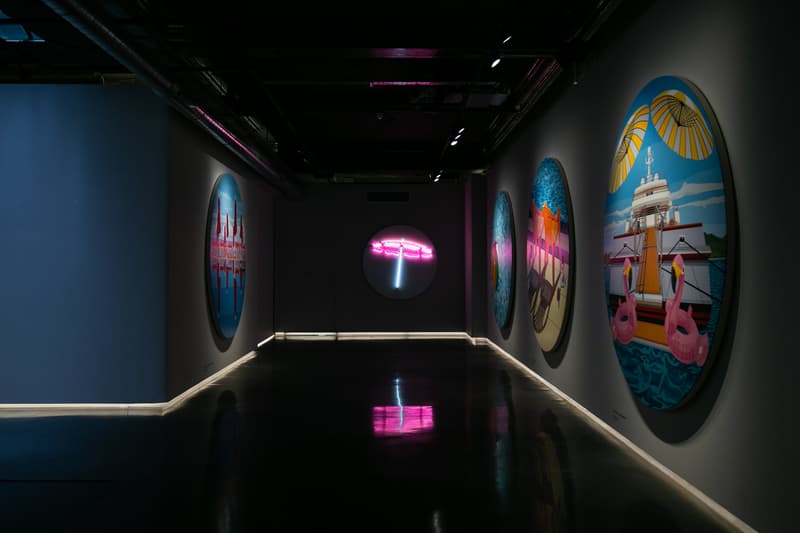 7 of 15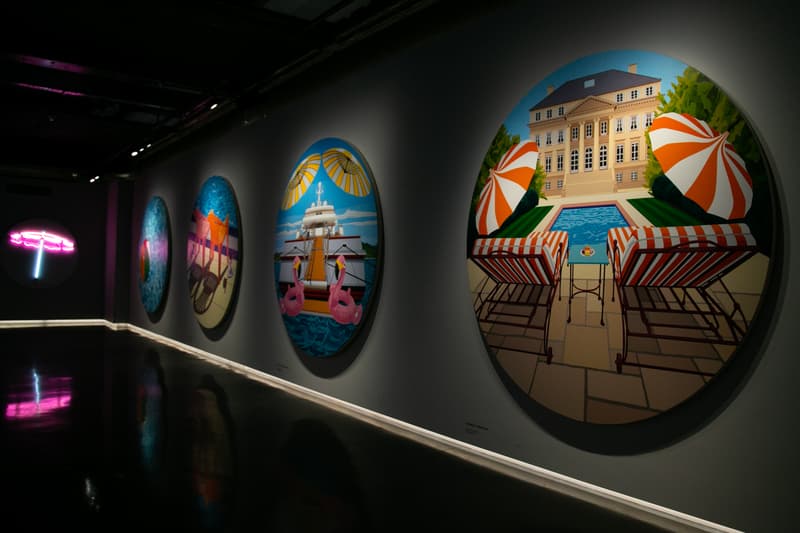 8 of 15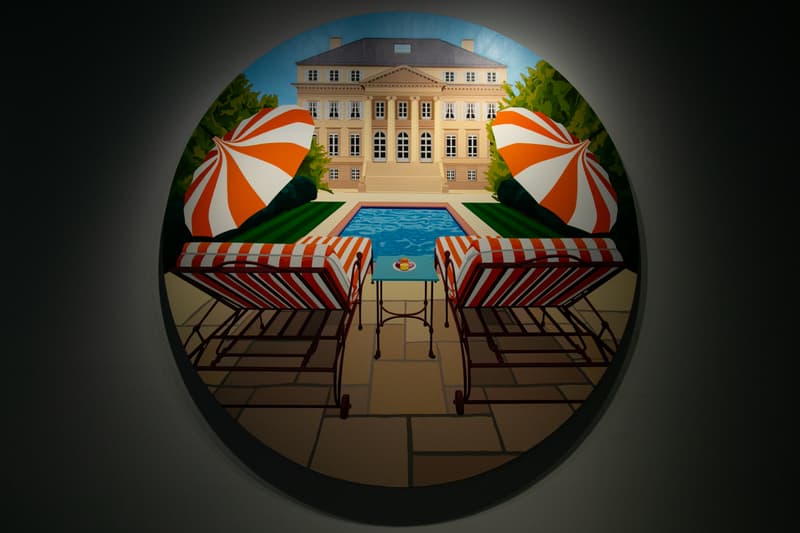 9 of 15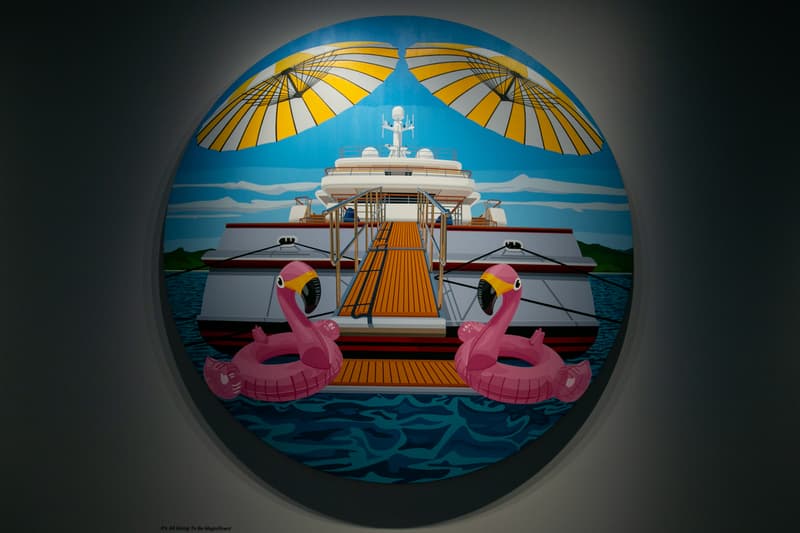 10 of 15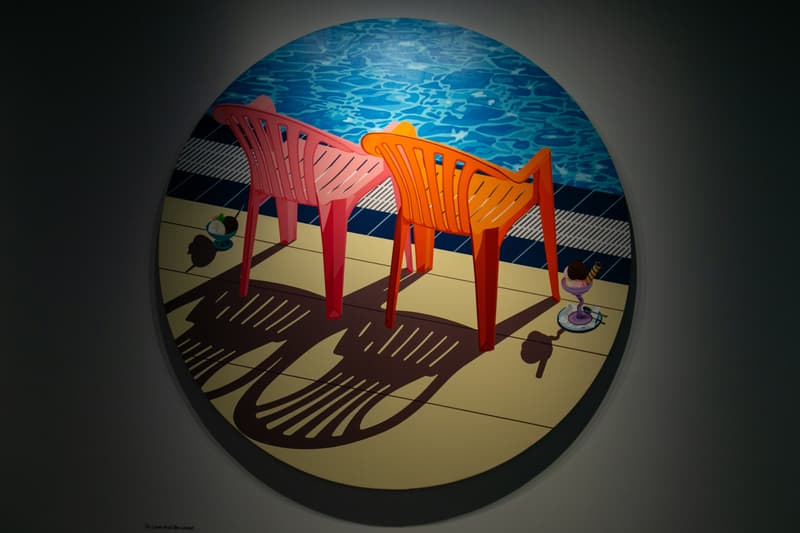 11 of 15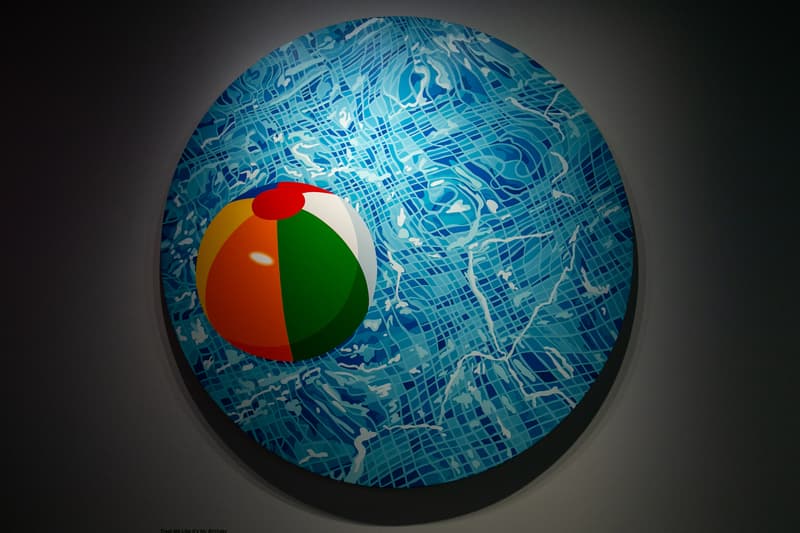 12 of 15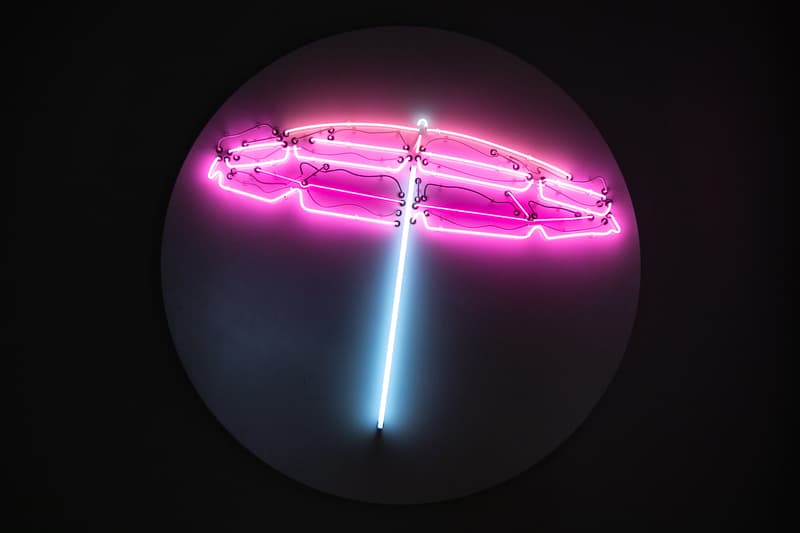 13 of 15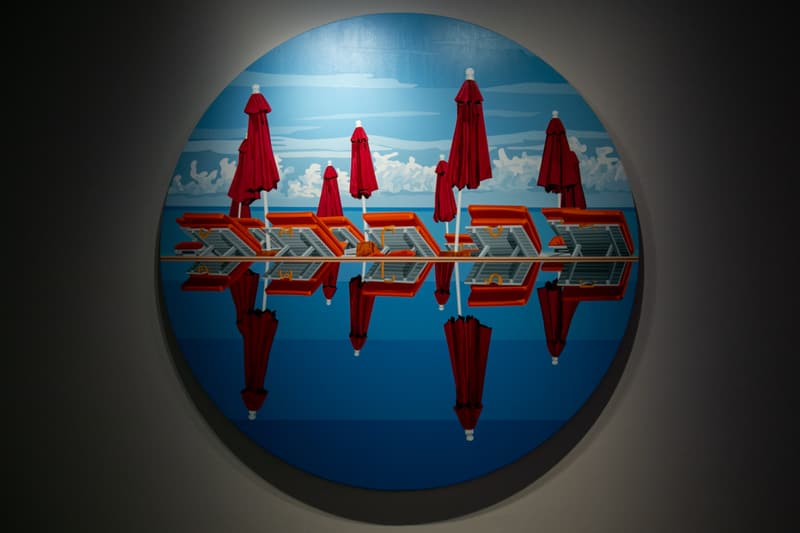 14 of 15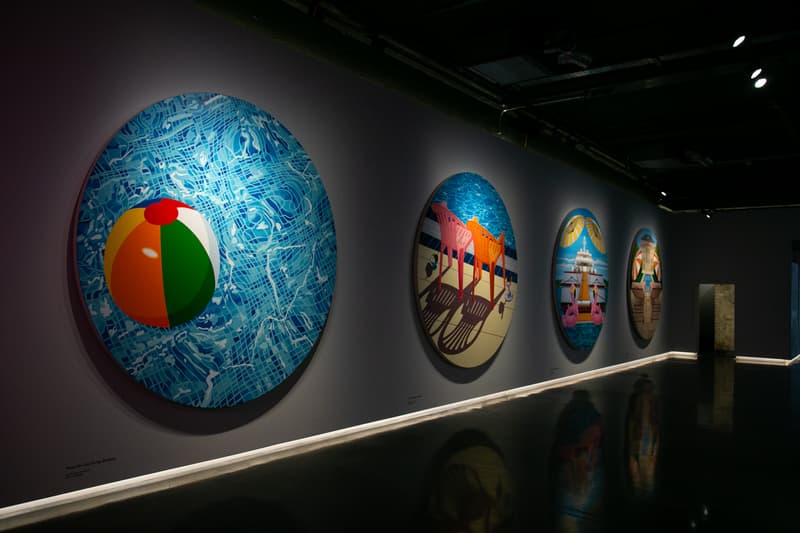 15 of 15
A Look Inside Will Martyr's "Fathoms" Exhibition at Unit London
Paintings portraying "dreamlike locations of pleasure and recreation."
---
We dropped by the Unit London gallery space in Mayfair to exclusively preview Will Martyr's new solo exhibition entitled "Fathoms." The momentous showcase features a series of eight large-scale tondos (circular paintings), depicting "dreamlike locations of pleasure and recreation," as per the gallery. All pieces are developed using intricate hand-drawn compositions.
More precisely, each piece is "masked off and cut to shape using surgical blades before being hand-
painted in block colors," the gallery added. "At first glance, the paintings are characterized by flat areas of graphic color, but on closer inspection the layers of paint and raised impasto elements become apparent, signifying Martyr's scrupulous attention to detail."
Accompanying the tondos is Martyr's first-ever neon sculpture in the shape of a beach parasol. Tour the exhibition in the slideshow above and then let us know your thoughts. "Fathoms" is now open to the public until September 29. Head over to the Unit London's official website to learn more.
Unit London
3 Hanover Square
Mayfair, London W1S 1HD
United Kingdom