The Blaze Return With "Faces" Single
'DANCEHAL' is due out on Sept. 7.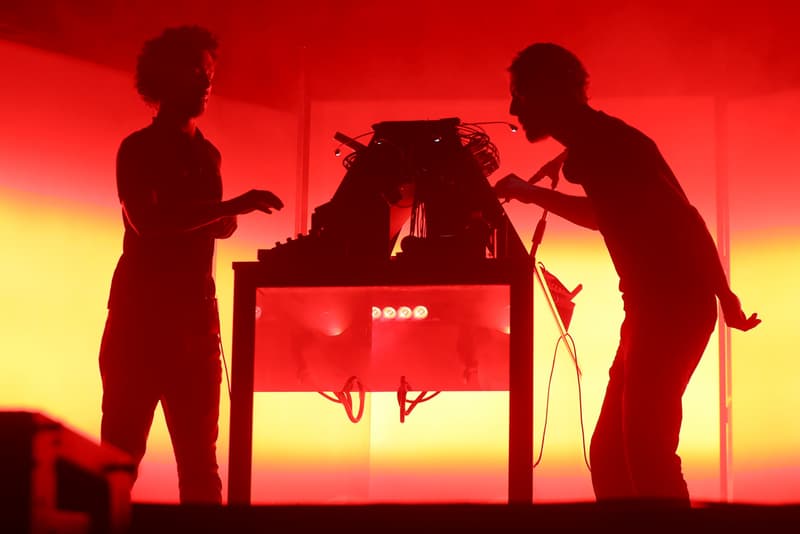 French duo The Blaze, which consists of Guillaume and Jonathan Alric, share their newest single "FACES" from their forthcoming debut album DANCEHALL, which is due out on Sept. 7 via Animal63/Sony Music U.K./RCA Records. The newest single follows up "Heaven" and "She," which released earlier this year. "FACES" is a soothing record that can easily become addictive after the first few listens. It's another glimpse at what to expect from the debut album.
DANCEHAL pays tribute to the dance hall scene — not the genre of music — that derived from a desire to simply come together and party. In a recent interview, The Blaze spoke about the importance of their ability to openly communicate with one another during the music creation process of creating their new album.
"We really talk a lot about our feelings, about love, family, friends," Guillaume said. "It's very good for creativity. When you can look to your friend and you know him, creativity just comes."
Listen to "FACES" below.
Track listing For DANCEHALL:
1. "OPENING"
2. "HEAVEN"
3. "SHE"
4. "PLACES"
5. "RISE"
6. "RUNAWAY"
7. "BREATH"
8. "QUEENS"
9. "FACES"
10. "MOUNT"
North American Headline Tour Dates:
Oct 22 Seattle – Showbox
Oct 25 San Francisco – Regency Ballroom
Oct 26 Los Angeles – Wiltern
Oct 26 Denver – Summit
Oct 30 Chicago – Concord Music Hall
Nov 4 New York – Knockdown Center
Nov 5 Washington – Fillmore
Nov 7 Montreal – Mtelus