Some of Teyana Taylor's Routine for Kanye West's "Fade" Was Meant for Beyonce
"All this time that choreography was just sitting there."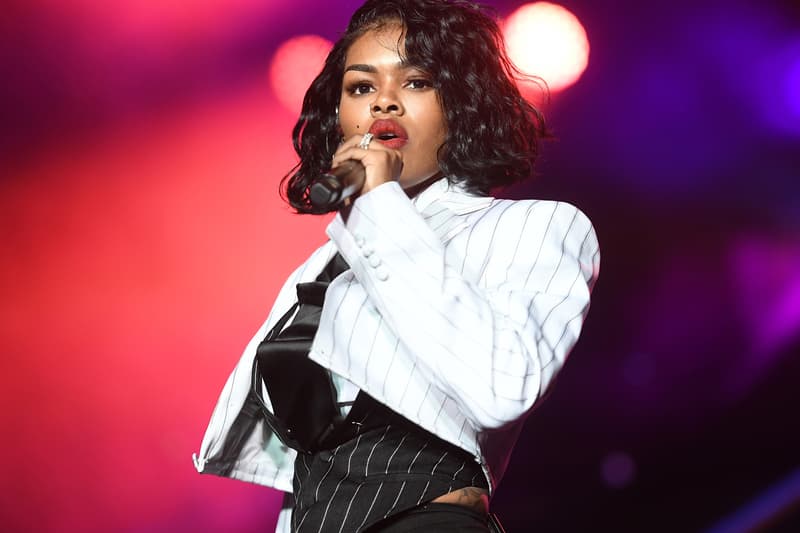 Teyana Taylor is opening up about her biggest music video role yet. Speaking exclusively to Vogue, Taylor discusses what went down behind-the-scenes at the shoot for Kanye West's "Fade," her headline-dominating choreography, and more. Most notably, Taylor reveals that part of her routine for The Life of Pablo vignette was originally intended for a Beyonce piece. "The dance scene at the very, very end, maybe the last eight counts that I did; me and one of my homeboys Matthew Pasterisa actually made that choreography for Beyoncé for when the 'End of Time' came out. She loved it but she wound up not being able to use it because she was pregnant, but back then the world didn't know. All this time that choreography was just sitting there,' she says. Elaborating on exactly how she got her part in the "Fade" clip, Taylor tells Vogue:
"It was actually crazy because I was in the studio recording and Kanye came by to the other studio next door to record and asked me to come over real quick. And he was like, 'Yo, you killed the Lil' Kim tribute.' And we talked about that a little bit and then I don't know how we got into a conversation about me and Iman. We just started talking and I was just rambling and rambling about Iman and to him it was a dope moment to just see love like that, to see that you can really have it all. Even with him, his relationship with Kim is so dope. They have kids, they're married, they have a friendship. Even Kanye having kids has changed him a lot. He was like, 'Dang, you're singing. Your husband just won a championship. You just had Junie.' I think that really inspired him for the video. Literally when I left the studio and went back to my recording room, [a head representative from G.O.O.D. Music] came up to me and said Kanye wanted me to dance to one of his songs—for 'Fade.' I was like, 'Oh my god, you're lying.'"
You can check out her full exchange with Vogue here.