The Weeknd Sets Two Milestones in the Guinness World Book of Records
'Beauty Behind the Madness' continues to make music history.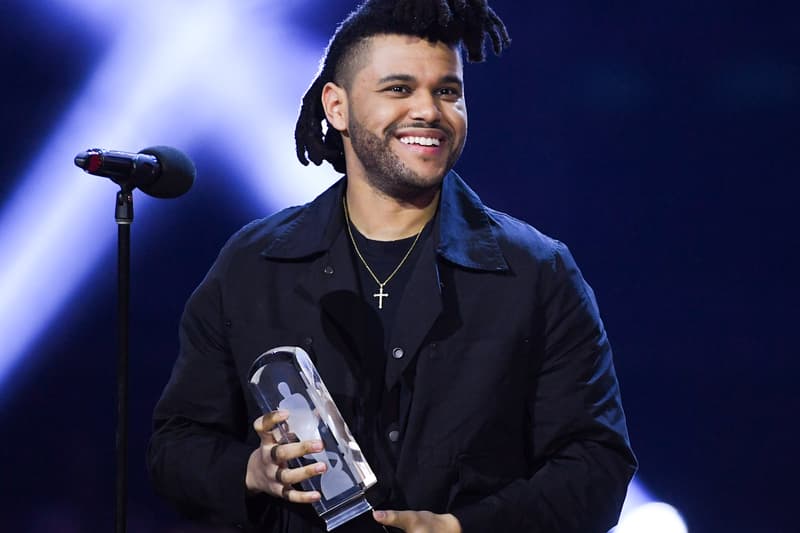 Having taken home Grammy Awards for the Best Urban Contemporary Album and the Best R&B Performance for "Earned It" last year, The Weeknd has even more accolades to boast as he celebrates the one-year anniversary of Beauty Behind the Madness. The Weeknd's triple-platinum album has just earned him a spot in the Guinness World Records 2017 Edition, slated for a September 8 release.
The 26-year-old Toronto native's first Guinness milestone was awarded for the most streamed album on Spotify in one year. Between December 1, 2014 and December 1, 2015, Beauty Behind the Madness amassed 60 million listeners on the streaming service. For perspective, the album's third single "Can't Feel My Face" had accumulated 448,334,867 streams alone by January 13 this year.
The Weeknd's second milestone was awarded for the most consecutive weeks in the Top 10 of Billboard's Hot 100 by a solo male artist. Abęl Tesfaye maintained his spot in the Top 10 for 45 consecutive weeks between March 7, 2015 and January 9, 2016. This historic run is attributed to the success of album singles "Earned It," "Can't Feel My Face" and "The Hills," with the latter two reaching Billboard's No. 1 spot.