Jacob The Jeweler Unveils His Own Incredible Astronomia Tourbillon
"I went to Jacob an hour after I got my advance, I just wanted to shine."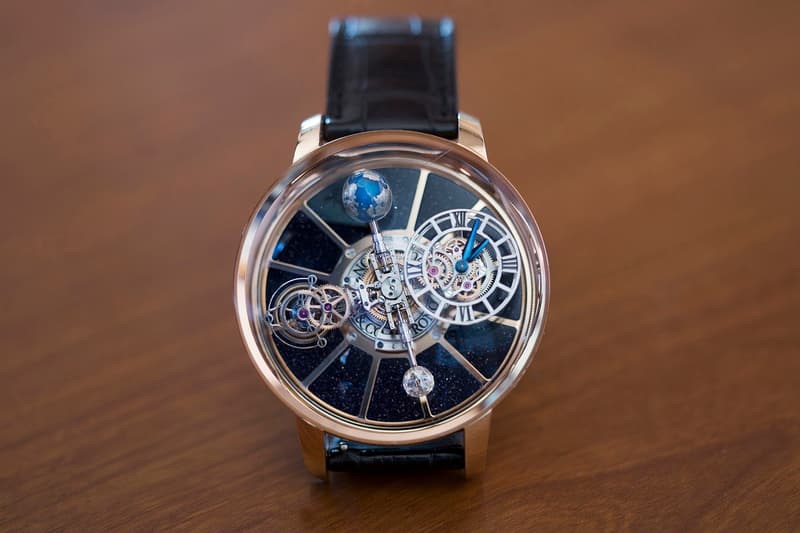 1 of 2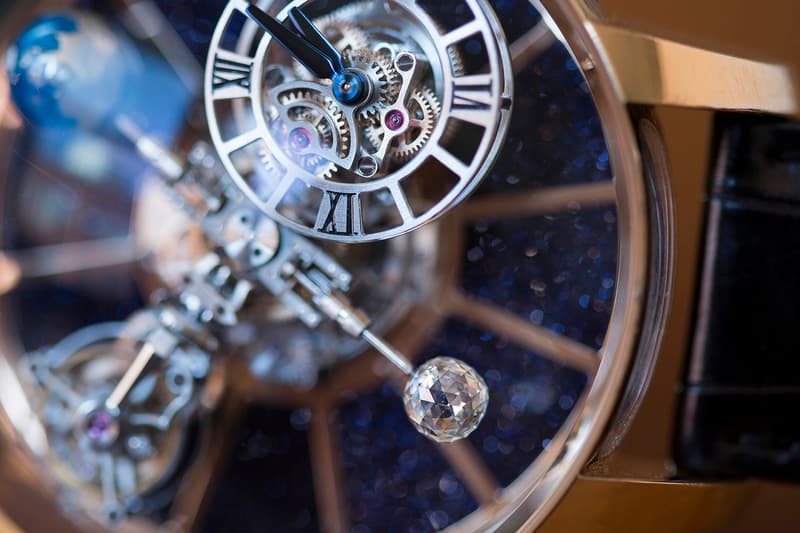 2 of 2
Better known as Jacob The Jeweler, Jacob Arabo has been a go-to for celebrities and hip-hop stars, in particular, for years. Long seen as one of "the first to mine the intersection between high luxury and pop culture," Arabo's eponymous Jacob & Co. almost single-handedly made luxury timepieces an aspirational must-have and, over the past decade or so, has begun creating complications of his own. And his brand new Astronomia Tourbillon is perhaps his most beautiful — and intricate — to date.
As bold and over-the-top as you might expect, the Tourbillon measures a massive 50mm in diameter and sits a whopping 25mm high thanks to its domed sapphire crystal. Inside, an openworked dial hosts a four-armed carrier that hosts a triple-axis tourbillon and motion works one one arm while the other is home to not only an enamel-decorated globe, but — most notably — a faceted one-carat diamond meant to represent the moon. Thankfully, Luca Soprana's Neuchatel-based Studio 7h38 handled the design work, meaning that the watch remains incredibly balanced and accurate despite its intricate inner workings. And as if all of that weren't enough, both the globe and diamond rotate once per minute while the tourbillon itself rotates once every 60 seconds, 5 minutes and 20 minutes. Finally, a differential gear system displays the time and ensures that the display is always right side up, despite the rotations of the four-armed carrier.
Finished in 18k rose gold and featuring a 60-hour power reserve and water-resistance up to 30 meters, the Astronomia Tourbillon is limited to just 18 pieces and available now via Jacob & Co.
For more on the timepiece, as well as full specifications, head on over to Jacob & Co.'s website.