Nike Responds to Serena Williams' Black Catsuit Being Banned From the French Open
The Swoosh protects its superhero.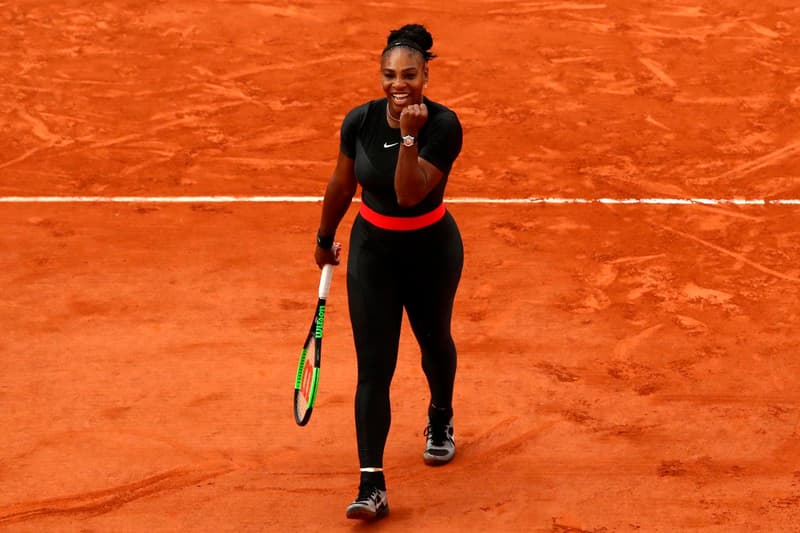 Over the weekend news broke out that Serena Williams' Nike black catsuit would be banned from the upcoming French Open. According to ESPN, the new rule was announced by French Tennis Federation president, Bernard Giudicelli, who stated, "I think that sometimes we've gone too far." He continued, referring to Williams' black catsuit, "It will no longer be accepted. One must respect the game and the place."
Following this news, Nike quickly took to Twitter with a response, "You can take the superhero out of her costume, but you can never take away her superpowers." The statement was placed alongside a black-and-white photo of Williams wearing the catsuit. On the other-hand, in an interview with The Chicago Tribune today, Williams also responded with, "When it comes to fashion, you don't want to be a repeat offender." She continued, "I think that obviously the Grand Slams have a right to do what they want to do. I feel like if and when, or if they know that some things are for health reasons, then there's no way that they wouldn't be OK with it. So I think it's fine."
Williams wore the catsuit following the birth of her daughter to prevent blood clots and proclaimed the outfit made her "feel like a warrior in it, like a warrior princess kind of, [a] queen from Wakanda. I'm always living in a fantasy world. I always wanted to be a superhero, and it's kind of my way of being a superhero. I feel like a superhero when I wear it."
The French Open is scheduled to take place between May 26, 2019 to June 9, 2019. In other sports-related news, Travis Scott stepped out in a Paris Saint-Germain x Jordan Brand basketball jersey during his Cabaret Vert Festival appearance.
You can take the superhero out of her costume, but you can never take away her superpowers. #justdoit pic.twitter.com/dDB6D9nzaD

— Nike (@Nike) August 25, 2018