Nicki Minaj Delays the Release of Her 'Queen' Album
An uncleared Tracy Chapman sample might be at fault.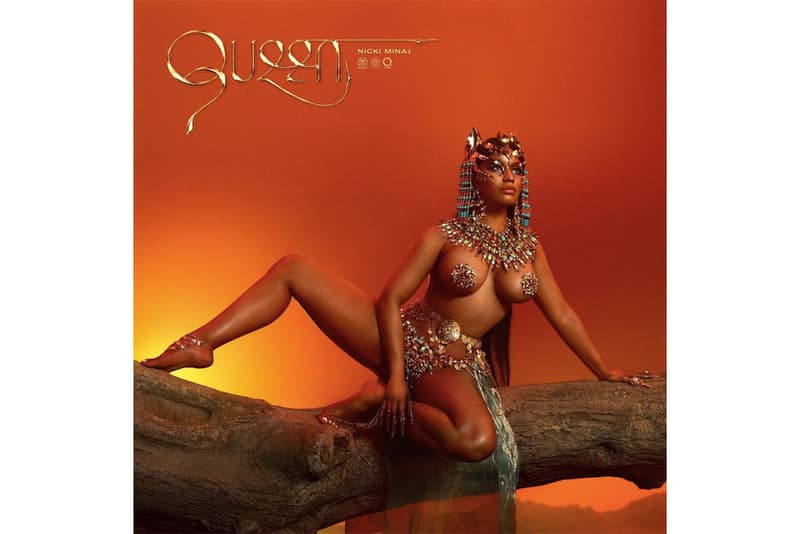 A few weeks after linking up with Ariana Grande for the sultry "Bed" video, Nicki Minaj has announced that she will have to delay her forthcoming Queen album one more time.
Back in May, Nicki Minaj revealed plans to drop Queen on August 10; now, it looks like her fans will have to wait until August 17, one week later. As multiple outlets have pointed out, the news was initially shared in a now-deleted message attached to a new Apple Music playlist.
While we have yet to stumble upon other official details or statements concerning the latest issue with the release of Queen, some have speculated the delay stems from a sample clearance issue. Specifically, the holdup could be the result of an uncleared Tracy Chapman sample, which Nicki Minaj herself talked about publicly on Twitter last night; she even asked Chapman herself for assistance, tweeting at her to get in touch.
"So there's a record on #Queen that features 1of the greatest rappers of all time. Had no clue it sampled the legend #TracyChapman - do I keep my date & lose the record? Or do I lose the record & keep my date? do we push #Queen back 1week? Ugh! I'm torn, y'all help," reads the original Nicki Minaj tweet.
We'll keep you updated on the status of Nicki Minaj's Queen as more information emerges, and check back on August 17 for the entire, official stream.