You Can Now Download a Windows 95 App on macOS
Bringing archive Wordpad, Microsoft Paint and 'Minesweeper' back to life.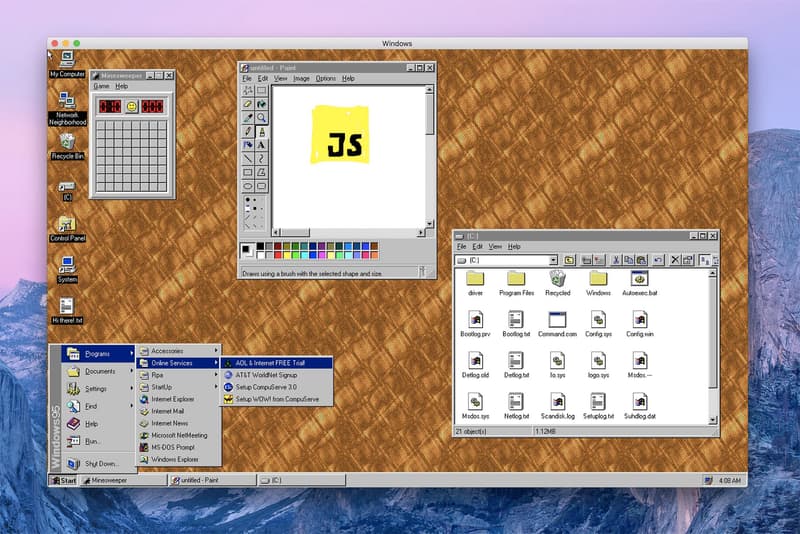 A developer has created a new app allowing users to access Windows 95, the operating system that became a template for how modern systems could work, on Mac, Windows and Linux. The nostalgic system features a number of now-iconic programs found on the original, with Wordpad, Microsoft Paint and Minesweeper all making a return.
The new app was developed by Felix Rieseberg, who has published the source code and app installers for the Windows 95 project on Github. The new app takes up surprisingly little space and works well, apart from Internet Explorer which is unable to open any pages.
In other tech news, Nintendo Switch has a hidden VR mode.