Kanye West to Appear in Upcoming 'Jimmy Kimmel Live' Episode
Kimmel refers to 'Ye as "Hurricane Kanye."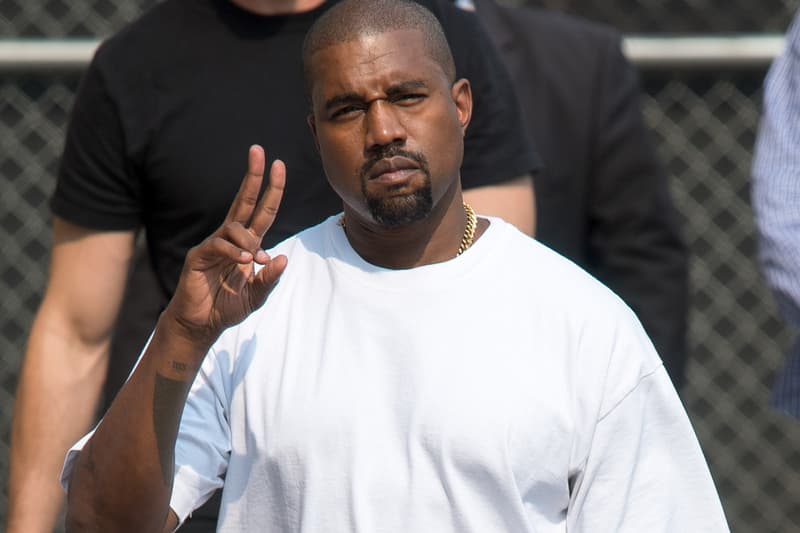 It looks like Kanye West will be returning to Jimmy Kimmel Live. Kimmel announced that the two will link up again on the show airing Thursday, August 9. He refers to the Chicago rapper as "Hurricane Kanye" but didn't reveal whether 'Ye will be a musical guest or sit down for a chat. They will likely converse about West's controversial political remarks and the recent string of G.O.O.D. Music albums released in May and June.
Back in 2013, Kanye West and Jimmy Kimmel got into a feud after Kanye got offended by a parody of Zane Lowe interview. The two eventually met on air to patch up relations between the two sides. In the February cover story for GQ, Kimmel revealed that the battle made him "so happy" and that he appreciates "truly offensive jokes" directed towards him.
Stay tuned for Kanye West's appearance on the talk show. In other news, Kanye West's YEEZY brand reportedly received $1.5 billion USD valuation.
On Thursday night, HURRICANE KANYE strikes @JimmyKimmelLive! @KanyeWest

— Jimmy Kimmel (@jimmykimmel) August 8, 2018