LeBron James to Executive Produce Showtime's 'Shut Up and Dribble' Docuseries
A historic look back at the NBA and its players.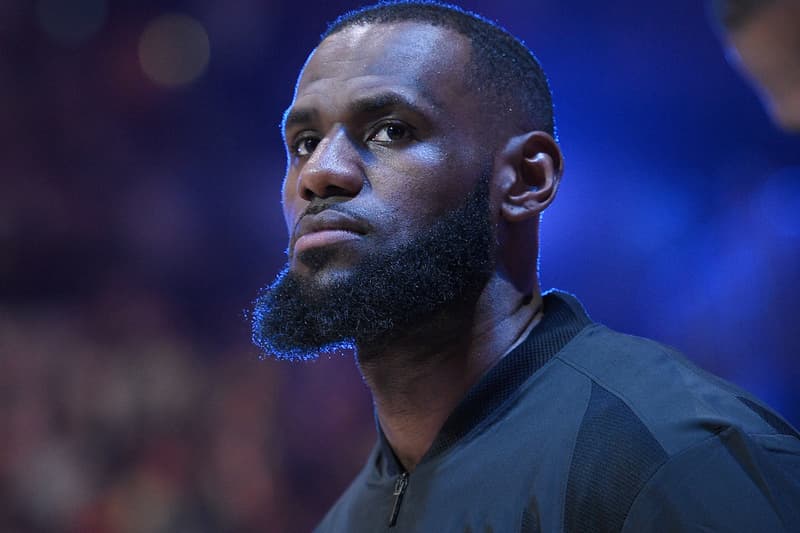 As recently confirmed by Showtime CEO David Nevins at the 2018 Television Critics Association press tour, LeBron James will helm executive producer duties for the upcoming docuseries titled, Shut Up and Dribble. The documentary, which its name is in reference to a snarky comment made by Laura Ingraham on her Fox news show of James in criticism of Donald Trump, will explore the NBA's far-reaching history, dating as far back as the late '70s.
Shut Up and Dribble is billed as a four-part special that will be directed by Gotham Chopra — a filmmaker well versed with the basketball world, having taken part in Kobe Bryant's Muse documentary.
In speaking with Variety, Nevins had the to say on the project:
"If being a star athlete is inherently a political experience, Shut Up and Dribble tells that complex and dramatic story from the past to the present and from the inside out."

"LeBron James is one of many competitors whose place in the spotlight has led not to silence but perspective, and he, Maverick Carter and Gotham Chopra have given us an important, insightful docuseries that should bring their fans and fellow citizens to a higher level of discourse, rather than the dismissal satirized in the title."
Elsewhere in the sports world, Conor McGregor is set to make his return to the UFC against Khabib Nurmagomedov.